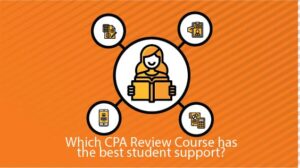 Taking the CPA Exam, especially if you have been out of school for a number of years, is a very intimidating career move. And the idea of a going through the CPA exam process alone with a self-study online course doesn't make passing the exam sound a whole lot easier.
If you're like many other people out there, you want a some personal support from an instructor or a community of other students to turn to for help. But which CPA Review course has the best student support?
I have personally tested all the top CPA review courses and how well they can deliver on their student support promises. To see how well their student support infrastructures work, I sent out the same basic question to my Top 5 rated CPA Review courses: What is the difference between inventory at cost and inventory at retail?
I judged my top 5 CPA Review courses and their student support system effectiveness. Do the courses really answer questions as fast as they say they do? Is it easy to figure out how to use the support system? And who is the best at giving me a personal response to my question?
I've done all the work so you can easily decide which support system works for you. Let's take a closer look at these popular CPA prep courses so you can decide which one can help you succeed! I'll walk you through each courses' student support so at the end of my article we can see which one is ultimately the best.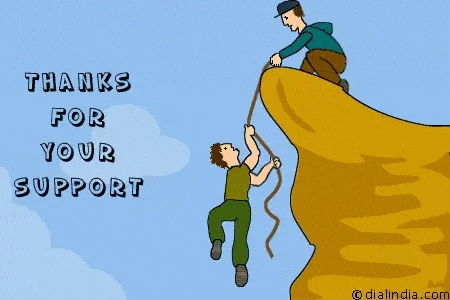 Surgent CPA Success Coaches
I'm not surprised that Surgent CPA Review keeps its promise and delivers incredible student support as they are quickly becoming one of the leaders in CPA exam prep. Surgent's support was not only fast, but also thorough in its response.
Surgent's course comes with student support via email, where you can contact coaches that have years of teaching experience. All I had to do was email [email protected] with my question, and I received the following response in 30 minutes:
Hi–
Inventory at cost can also be the manufacturing cost of the inventory (raw material, direct labor, overhead) to produce the finished goods
Inventory at retail is conceptually the amount that the entity would sell the inventory for to an outside customer; in other words, the cost of the inventory would be marked up to include a profit margin
There is also a computation you may be asked to do on the exam, and that is referred to as the Inventory Retail Method.
Please see FAR 2216.09 in the reference material for more information and some examples.
Susan J. Cox, M.Acc., CPA(FL) | Senior Technical Editor
Surgent gave me much more than a simple answer. I was also given a tip on what type of computation I will need to do on the exam relating to my question. This gives me guidance to where I should be spending my time practicing. I also know where to go in my textbook for more examples that could help answer my question.
I found this email type of student support very effective and efficient, but if you want even more personal coaching, you can have a 1-on-1 coaching session.
You'll need to set up a session via email ([email protected]) to get help from one of Surgent's Success Coaches who can advise you on a study plan, how much time you need to spend on each part, which exam section to take first, or even how to adjust your studies based on your progress.
Wiley CPA Student Support
I was honestly a little let down by Wiley's student support. This course has so much to offer and is one of the best self-study CPA Review courses out there, but if you want immediate assistance with your questions, Wiley is not the right course for you.
I had difficulty finding out exactly where I could ask my question. The live chat was easy to find and they were able to help me with TECHNICAL questions about how to use the course, which I liked when I was trying to figure everything out. However, the chat couldn't answer my exam-related inquiry. Instead, the live chat provided me with an email of an instructor to ask my question. I heard back days later and the response was not as thorough as it could have been.
The other option was to post in the student discussion board, which can be accessed in your Wiley CPA course. This discussion board looks like it hasn't been updated since the early 2000s and took another couple days to get me response. The discussion board does however have tons of answers to all sorts of questions, so it was easy for me to type some keywords and find the answer to my question. But like I said, if you want a personal touch from an instructor, Wiley isn't the best.
Roger CPA Homework Help Center
Roger's student support system is a whole part of the course called the Homework Help Center. I loved this and how easy it was to navigate through the archives of old questions with detailed answers.
Although it wasn't as fast as some people may like, I had to wait only a day for a response to my question posted on the Homework Help Center:
Hi,
Inventory at retail is basically the inventory at sale price. You can think of it as inventory at cost plus markups.
This is mostly used in the retail method of inventory tracking.
I hope this helps,
Roger CPA Review Team
Pretty simple answer for my general question, but there were tons of other similar questions with helpful answers in the discussion board, so I felt like I had enough information to become confident in my understanding. It's also nice to see that the answers come from expert CPAs and not fellow students preparing for the CPA exam.
Yaeger CPA Student Support
Yaeger offers several ways that students can get help if they encounter an issue. Right off the bat, their front page has a link to their support center. This is a central hub with access to lengthy written resources that answer some of the most commonly asked questions and concerns. Furthermore, they have a Zendesk support chat window that can be used to chat with a team member in real time.
After a wait time of roughly 3 seconds, I was connected to Sonny, a support specialist with Yaeger, through their Zendesk chat window. When I asked him about their company's support options, this is what he had to say:
"Message boards are always the best way. We do offer one on one help with our students. They can dial direct and hit option 5."
Upon trying the number at the bottom of their page, I was greeted to an automated menu with a support section, as well as direct access lines to two support specialists.
My final verdict on Yaeger is that they offer many convenient methods of resolving any problem a student may encounter in a very timely manner. This sentiment is reflected by many other students, as can be seen in the Yaeger Converts section of their site. One student, Kelli, had this to say:
"A great big huge thank you… [for] the availability of Phil and other staff members for phone calls in those times of help and need and confusion (which btw, other companies are not so nice about, and quite condescending at times)…"
Highly recommended! Check out Yaeger's CPA Course here.
Related Blog Posts & Resources
Gleim CPA Student Support
Gleim boasts about its student support within its course, and for a good reason. You have all sorts of options when you want to reach out for help on confusing concepts using Gleim CPA Review.
You can even easily ask questions directly in your course if you follow the "Ask the Experts" link. When I submitted my general question, I received a response in a couple hours that was focused on answering my question with passing the CPA Exam in mind. Here was the response from one of Gleim's personal counselors:
The topic of inventories is discussed in Study Unit 7, "Inventories", of your Financial Accounting & Reporting (FAR) CPA review book. Please note that our materials accurately reflect the scope of how this topic will be tested on the FAR exam. Accordingly, you can be confident that you only have to review and master the content on inventories discussed in Study Unit 7 to perform well in this topic on the FAR exam. Given this understanding, let's now turn our attention to the specifics of your question.
For purposes of the FAR exam, the only distinctions between cost and retail that you should focus on are those between how retailers and manufacturers account for inventory. Although both initially measure inventory at cost, there are differences in how they arrive at that cost. Those differences are discussed in subunit 7.1, "Inventory Fundamentals".
There is also a "retail method" for estimating ending inventory that you should thoroughly review. That method is discussed in subunit 7.8, "Estimating Inventory".
We hope this information helps you to focus your studies on the content that is most likely to appear on the FAR exam.
I thought this answer was perfect since it gave me real exam context, instead of just a simple answer. This way, I know what to study more so that I can answer any question that relates to this topic correctly.
Gleim's personal counselors can also help you create a personalized study plan that will ensure you make the right goals and achieve them. And for any international student out there, Gleim can help you with your specific circumstances like education evaluations for the CPA Exam application process. Gleim's personal counselors will also provide you with encouragement as they check in on your study process, instilling confidence in you every step of the way.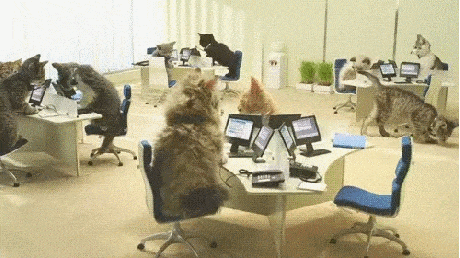 So, Which CPA Course Provides the Best Support?
All of these courses have different student support systems that can help you in a variety of ways, you just need to find one that matches the type of help you are looking for.
Speediest Response: Surgent CPA Review
Surgent is the clear winner for quickest response to my inquiry Surgent's support team answered me in 30 minutes, which is ideal for anyone who needs clarification before continuing with his or her studies.
It can be a huge hindrance in your study plan if you have to wait a day for help with a concept you are seriously struggling with. So if you want a fast response that doesn't stop your study flow, Surgent is the best option for you!
Best User Experience: Roger CPA Review​​
Roger's wins the best user experience award thanks to their Homework Help Center. With your Roger CPA Review course, you also have a whole community to get support from expert instructors and see what other candidates are struggling with.
And since the Homework Help Center is built into your course, you won't have to leave and open up your email to ask a question like the other review course make you do. If you are looking for an easy place to look up common questions with expert answers, Roger is the way to go!
Quality of Answer: Gleim CPA Review
Gleim gave me everything I needed in its thorough response. I got an answer to my simple question and I was guided toward how it will be tested and what concepts I should dive into to ensure I can crush any questions that comes my way relating to my initial inquiry.
Even though Surgent also gave me a excellent answer, Gleim's extra effort to provide constant support makes Gleim CPA Review course the best quality student support

Bryce Welker is a regular contributor to Forbes, Inc.com, YEC and Business Insider. After graduating from San Diego State University he went on to earn his Certified Public Accountant license and created CrushTheCPAexam.com to share his knowledge and experience to help other accountants become CPAs too. Bryce was named one of Accounting Today's "Accountants To Watch" among other accolades.   As Seen On Forbes