Who Created Crush?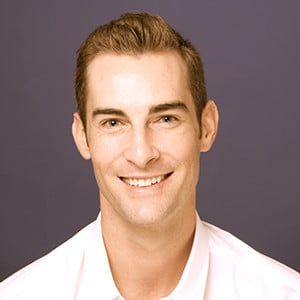 Bryce Welker, CPA here, thanks for visiting! I'm proud to say that I graduated from the San Diego State University accounting program by the skin of my teeth.
You know those students in your accounting classes who were naturally gifted and always got good grades?
Well, I was definitely NOT one of them.
Don't get me wrong, I don't consider myself dumb by any means, but I definitely had to work much harder for my 3.0 GPA than most people.
Despite my average accounting abilities, I was able to pass all four CPA exams on the first try while also working 50 hours a week at my job. On my first two exams I did what most people do: focused on the wrong study material and neglected my friends and family because I just didn't have enough time for them anymore.
After that second test I knew there had to be an easier way, and then something hit me: I had been studying the way my CPA review course tells EVERYONE to study instead of focusing on the ways that I learn best.
I started cutting out any part of my CPA review course study materials that weren't helping me learn and my results were astounding.
I shaved off 45 hours from my total study time on those last two tests and actually scored higher! Time is the most valuable asset we have and I am confident that if you tailor your study habits so that they are aligned with your learning style, you will have much more of it.