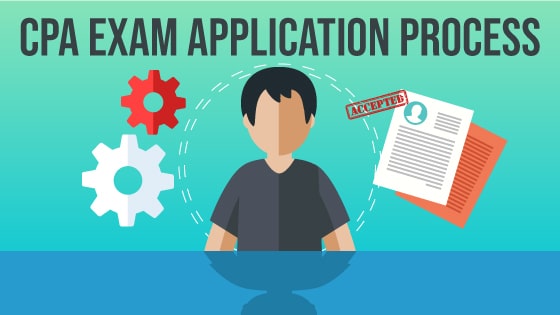 The CPA exam application process varies slightly from state to state, but the majority of the steps are the same. If done properly, you can be approved and scheduled for your first exam within 4-6 weeks. However, if you forget one tedious piece of information, this can turn into a real pain in the ass.
My goal is to simplify this process for you so you can spend less time worrying about your application getting approved, and more time focusing on what's actually important, studying and passing the CPA exam!
Are You Eligible?
Before you can apply for the CPA exam, you must first qualify. Make sure that you have met all of your state requirements to sit for the exam. You can check your individual state requirements here.
Once you have met all your CPA exam qualifications, you are officially eligible to start the application process. This can be a complicated ordeal if you accidentally skip a step or do them out of order so my goal is to simplify this process for you. The steps below are listed in chronological order and include links to necessary resources as well as valuable tips I learned from my own experience.
How To Apply For The CPA Exam
1) Order and send in ALL official school transcripts
This includes any colleges, universities, community-colleges, and private institutions that you attended.
I recommend submitting your transcripts as soon as you meet your state's CPA exam education requirements to fast track the application process.
2) Submit your CPA exam application and pay application fee
Typically $100-$200 depending on the state
3) Receive your Authorization to Test (ATT) from your State Board
In most states, this gives you 90 days to decide which sections you want to sit for. Your application fee will be forfeited if you don't remit payment with this 90-day period.
Choose which sections you want to take and pay for them on NASBA's website. (Please read step #4 before paying!)
Fees range from $700-$1,000 for all 4 sections depending on the state or around $175-$250 per section.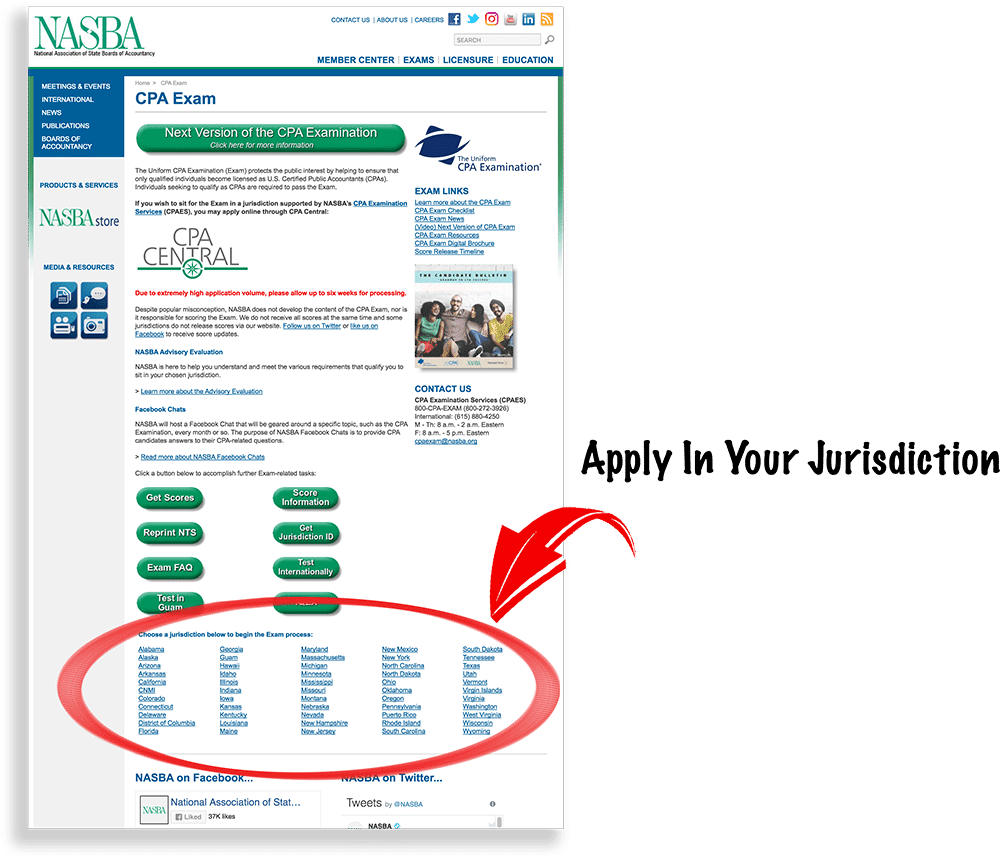 4) Receive your Notice to Schedule (NTS) from NASBA
A Notice to Schedule (NTS) is your official document that authorizes you to sit for the CPA exam in the United States. Couple notes about your NTS:
Typically this takes between 3-6 weeks to receive, however, certain states allow you to apply online and get it the same day (my California NTS took 5 weeks)
Each state has a NTS "validation period" which essentially means you have a time limit to take all the exams that you have paid for in STEP #3! This is totally unfair, and it's obvious why they would do this, $, but rather than complain I'd rather help you avoid their trap. Don't pay for for all four sections if you don't think you can study and sit for all four within that six month period or you will forfeit your money for any untaken tests. If you have a busy schedule, it is much cheaper to schedule and pay for 2 sections, then reapply for the next two sections six months later (reapplication fees are generally around $50, which is much better than a few hundred dollars).
"Boards of accountancy will set a time period for which an NTS is valid (generally six months) during which you must schedule and take the examination section(s), after which it will expire and all fees will be forfeited." -NASBA
All jurisdictions have established a six-month NTS validation period, except for the following jurisdictions:

Texas 90 days from application date
California 9 months from NTS issue date
Hawaii 9 months from NTS issue date
Louisiana 9 months from NTS issue date
Utah 9 months from NTS issue date
North Dakota 12 months from NTS issue date
South Dakota 12 months from NTS issue date
Virginia 12 months from NTS issue date
5) Go to the Prometric website and schedule your exam(s)
Click the "Schedule My Test" button and choose the state you want to test in
Enter the exam section ID and first 4 letters of your last name
From here you will be able to choose the date, location, and section of the exam(s) you wish to take
To learn about Testing Windows and find out what months you are not allowed to sit for the CPA exam click here.
CPA Exam Rescheduling Fees:
30 days or more in advance: no penalty
5-30 days in advance: $35
1-5 days in advance: you will be charged the FULL price of the exam
Less than 24 hours before exam: rescheduling not allowed, you must reapply
*I would suggest that you schedule your exams at least 3-4 weeks in advance
6) Take your exam!
You MUST bring your Notice to Schedule with you to the Prometric testing center or you will not be able to take your exam! (I made this mistake once but luckily was able to race home, grab it, and get back in time to take it.. my Toyota Corolla has never driven so fast!)
You are also required to present two forms of identification at the test center, one of which must contain a recent photograph. Each form of ID must bear your signature and cannot be expired.
Related Blog Posts & Resources
CPA Application Tips and Information
You are not restricted to taking the exam in your state and are allowed to take it at any Prometric location
Once you pass your first CPA exam section, you have 18 months to pass the remaining three sections
You may apply to any state or jurisdiction, but can only register to take the exam in one jurisdiction at a time
Applications can be submitted at any time during the year
Make sure the name on your application exactly matches the name on the two forms of ID you will use at the testing center
Don't Wait For Your NTS, Start Studying Today!
You can waste weeks of valuable study time waiting for your Notice to Schedule, use that time to get a head start on the section you want to tackle first and jump on it today, no excuses, no more procrastinating, just do it!
Be sure to check out the Top 5 CPA review courses on the market in this side by side comparison chart to find out which one is the best fit.
Bryce Welker is a regular contributor to Forbes, Inc.com, YEC and Business Insider. After graduating from San Diego State University he went on to earn his Certified Public Accountant license and created CrushTheCPAexam.com to share his knowledge and experience to help other accountants become CPAs too. Bryce was named one of Accounting Today's "Accountants To Watch" among other accolades.   As Seen On Forbes