As an international CPA exam applicant, you can qualify for a CPA license if you meet specific eligibility criteria. A CPA license, which can be granted by any one of the 55 Boards of Accountancy in the U.S., requires both U.S. citizens and non-citizens to fulfill the 3Es:
The 3 Es of CPA Exam Requirements
The second E, which is the Uniform CPA exam, is common to all 55 jurisdictions. But the steps that you have to take to complete the other two Es could vary. Each state has its own rules, and you should familiarize yourself with the "education" and "experience" requirements of the licensing jurisdiction through which you plan to qualify as a CPA.
See the Top CPA Review Courses
Education
The first hurdle that you have to cross is contingent on your eligibility to take the Uniform CPA exam. This is the first "E" that pertains to Education requirements.
If you have studied in the U.S., you are required to have 150 semester hours of college education to be eligible to take the CPA exam. However, the rules for international students who apply for the CPA exam are different. A candidate who has studied in a country other than the U.S. needs to complete the Foreign Credential Evaluation process.
Q: If I end up not increasing my SAT score, how do I get my money back?
This evaluation is required because the state board of accountancy that will be granting you a CPA license would not be in a position to judge if your education is equivalent to 150 semester hours of college in the U.S. Additionally, your transcripts or degree certificates may be in a foreign language. How would the board know whether you have the skills to work towards becoming a CPA?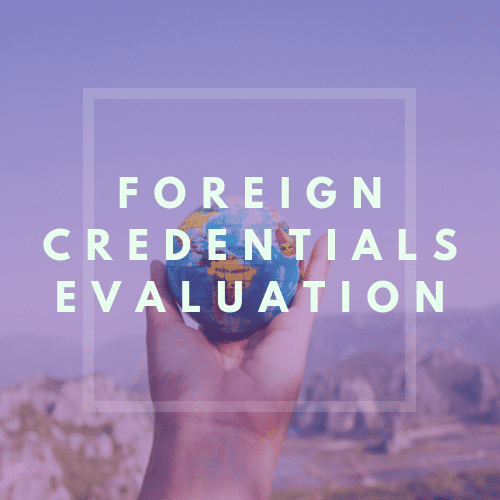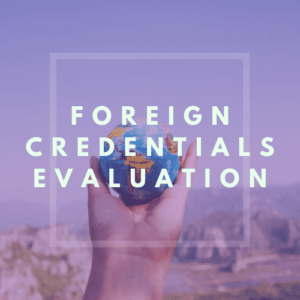 Get your credentials verified by an approved evaluation agency
Foreign candidates are required to get their credentials evaluated by an agency that has been approved by the state board that they are applying to. Each board's list of approved agencies differs; you should verify that the evaluation agency that you plan to approach is authorized by your state's board of accountancy.
The Foreign Credential Evaluation agency's role is to study the documents and transcripts that you submit to them and to issue a report to the state board. The rules that each agency follows to evaluate our credentials are based on the requirements of the state board to which it will submit the report.
For example, you could be required to submit original documents to the agency. However, this procedure is not followed across all evaluation agencies and state boards. You could be expected to request your school to submit your transcripts directly to the agency. It all depends upon the directives issued by the state board.
International students whose documents are in a language other than English have to provide translated copies to the agency. Some agencies provide in-house translation services. In other cases, you may need to arrange for official translations yourself.
But this is the most important thing you need to know:
It's critical that you select a reliable and well-reputed agency to evaluate your documents. The first step that you should take is to obtain the list of agencies that are approved by the state board that you have selected. You can conduct a quick review of their websites to form an impression about the manner in which they function, but it may also be a good idea to send an email to two or three agencies with some queries. This will give you an idea of their responsiveness and speed.
NASBA International Evaluation Services
The National Association of State Boards of Accountancy (NASBA) is the body that supports and provides various services to the 55 state boards. It also authenticates the educational records of international candidates through NASBA International Evaluation Services (NIES).
CPA candidates who have completed their college degrees in foreign countries can approach NIES for the verification of their credentials.
According to its website, NIES "is the only approved provider of international education evaluations" for
Alaska
Kansas
New Jersey
Washington
CNMI *
Maryland
North Carolina
Washington D.C.
Georgia
Mississippi
Oklahoma
West Virginia
Hawaii
Montana
Oregon
Idaho
New Hampshire
Puerto Rico
Illinois
New York
South Carolina
*Commonwealth of the Northern Mariana Islands
NIES provides evaluation services for 51 of the 55 jurisdictions.
Applying to NIES for an Evaluation of Your Foreign Credentials
International candidates are required to complete an online application if they want NIES to review their documents and submit a report to the appropriate state board of accountancy. The agency does not process paper-based applications.
Here is a representative list of the details that could be required:
A copy of your passport or other government-issued identification.
Documentation for each year of international post-secondary education. (Remember that the final transcript may not be sufficient; you could be required to submit the appropriate documentation for every year that you attended college.)
An English translation of each document that is in a foreign language.
Transcripts and degree certificates.
Under NIES rules, the documents that the foreign institution issues must be sent directly to NIES in a sealed envelope from the foreign university that you had attended. If the records are received in any other manner, NIES may not provide the evaluation to the requested board of accountancy.
NIES may have other requirements as well. For example, they may ask for an official syllabus or course description for the accounting and business courses that you have studied. This will allow them to ascertain if you have the required knowledge to study for the CPA exam.
How much does NIES charge for its services?
Here's what you need to know:An "International Credential Evaluation for CPA Examination" will cost you $225. The report that will be submitted to the board of accountancy will include the names of the institutions that you attended, the period during which the course was held, and details of the credentials that you received. NIES will also provide the U.S. equivalent of your credentials.
Other Foreign Credential Evaluation agencies
Each state has its list of approved agencies that provide international students with Foreign Credential Evaluation services. For example, the California Board of Accountancy's list includes 18 agencies. NASBA International Evaluation Services is one of the approved agencies.
Foreign Academic Credentials Service (FACS) is a reputed agency that many international candidates have relied upon to certify their documents. It was established in 1982 when the American Institute of Chartered Public Accountants (AICPA) and NASBA felt the need for a reliable agency to verify the credentials of international students.
Keep reading to learn more about what the FACS does:
FACS currently conducts evaluations on behalf of various state boards of accountancy as well as other institutions. The list of establishments that FACS caters to includes universities, colleges, and various employers in the U.S.
FACS provides evaluations of the foreign credentials of CPA candidates to 33 state boards of accountancy. The fees that the agency charges are quite reasonable. Here's a representative list of the amounts that FACS charges for furnishing evaluations to various state boards: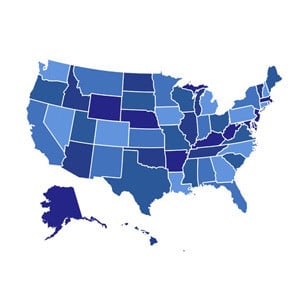 Why Do FACS CPA Fees Vary by State?
It's because some states require complete details for each course attended by the international candidate at the foreign university. Other states have comparatively relaxed rules, resulting in a lower charge by FACS.
How Long Does FACS Take to Provide a CPA Evaluation?
While the time frame can vary, you can expect a wait of six weeks from the time that you submit your documents.
FACS offers Rush Services as well. Applications under this category are reviewed within 48 hours of receipt. However, if you apply under this category, and FACS requires additional information to process your evaluation and cannot meet the rush service time frame, the agency will shift the application to the regular queue. If this happens, you can expect a refund of the "rush fee" that you have paid, minus a processing fee of 25% of the rush service fee.
Translating Your Documents
The agency that you appoint has to be in a position to read and understand your transcripts and certificates. If these are in a language other than English, you will need to provide a translation. Fortunately, some agencies offer translation services; unfortunately, many others do not.
For example, NIES is one of the few services that provides this amenity. Translation is available for documents in Arabic, Hindi, Hungarian, Japanese, Korean, Marathi, Russian, Spanish, and Sindhi. However, the costs are quite high. The fees for a single page range from $40 to $75, and if the page in the foreign language is larger than 11X17 inches, the amount that you have to pay could increase. Additionally, if there is information on both sides of the page, it will be counted and charged as two pages.
How Long Does it Take for NIES to Translate CPA Documents?
The translation service that NIES provides usually takes five to seven days.
Some agencies do not provide translation services. For instance, FACS requires you to provide English language translations of all records that are in a language other than English. They recommend that you use the services of the American Translators Association(ATA) for this purpose.
Begin the Process Ahead of Time
The translation service that NIES provides usually takes five to seven days.
Foreign credential evaluation can be a time-consuming process. The entire procedure could take several weeks. You also have to account for the time that is required for completing the translation of the documents that are in a foreign language.
NIES says that it needs ten weeks to complete an evaluation; this could go up if a query is raised regarding any of the documents submitted by you. According to the NIES website, the ten-week period could go up by an additional two to four weeks as the quality assurance review of the evaluation could take this long.
It is advisable for international candidates to begin the credential evaluation process as early as possible. This will give the agency that you have appointed enough time to process your documents and provide this essential report to your chosen state board.

COMPARE THE BEST CPA REVIEW COURSES
Bryce Welker is a regular contributor to Forbes, Inc.com, YEC and Business Insider. After graduating from San Diego State University he went on to earn his Certified Public Accountant license and created CrushTheCPAexam.com to share his knowledge and experience to help other accountants become CPAs too. Bryce was named one of Accounting Today's "Accountants To Watch" among other accolades.   As Seen On Forbes