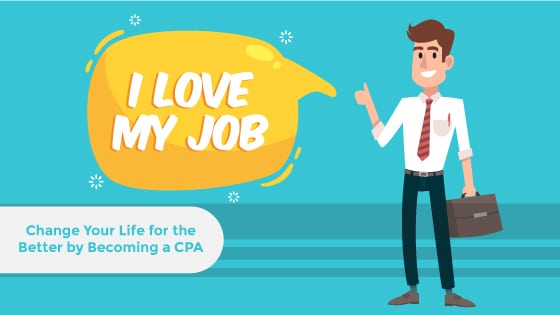 Becoming a CPA has proven to be one of the best decisions I've ever made. The sacrifice and the monumental effort seem trivial when compared to benefits I've reaped. I received plenty of job offers from both the private and public sectors, as well as other opportunities that simply would not have been possible before.
The first time I wrote about this, I was doing so from the 84th floor of the Baiyoke Tower, the tallest building in Thailand. I was able to make the beautiful Asian country my home for more than a year, which was a direct result of getting my CPA license—it gave my clients the confidence that I could do my work anywhere in the world. This flexibility in being able to travel the world while still working is just one of the many ways becoming a CPA will change your life for the better.
Now, years later, I'm still reaping the benefits of that decision to become a CPA. I own my company and I'm able to help others navigate the difficult journey to becoming a CPA. I have an amazing life and I'm lucky enough to be able to share my story with you to help you get the most out of your studies and career. Let's look at the numerous benefits and take a glimpse at how you even begin the process to become a CPA.
Benefits Of Being A Certified Public Accountant
Stack that Paper
Let's start with the positives. And while I'm a big fan of the philosophy that money doesn't buy happiness, I think it's fair to say that it does afford us the freedom to pursue happiness. And becoming a CPA will definitely increase your earnings. Many companies offer their employees a large bonus upon receiving their CPA license, generally anywhere from $2,000 to $5,000. That's a pretty nice chunk of cash, but a bonus like that is really just the tip of the iceberg when compared to the long-term gains from having a CPA salary versus having a normal accountant salary. While the bonus will generally cover the cost of your cpa course plus a little extra, your lifetime earnings potential significantly increases with the CPA designation next to your name.
The Robert Half Salary Guide for 2017 has CPAs making 5-15% more than those that lack the CPA credentials. That can create a pay gap of over $50,000 over time that can result in a CPA making $1,000,000 more over the course of an entire career. And that's just the basic gig in accounting. CPAs are much more likely to be promoted above regular accountants.
Skyrocket Up The Ladder
The managerial world of accounting is populated by more CPAs than not, meaning the path to the top is often more open to CPAs. Going through the process takes dedication and sacrifice that all the big firms recognize and reward. When you become a CPA, you're putting yourself into an exclusive club.
Work For Yourself
But maybe you don't want to make money for other people. Maybe you want make money for yourself, like I do. Becoming a CPA is your path to freedom. Once licensed, you can open up shop and start a firm of your own!
Some of my close friends have gone this route recently, and although they are only scraping by with business from a handful of friends and family, they are absolutely loving it compared to the corporate jobs they just left. I love hearing about that, because I did the same thing and I couldn't be happier. Working for myself has been the best thing I've ever done.
High Demand
But if you don't want to deal with the stress of owning your own business, know that there is plenty of demand. Almost every business in America needs the services of a CPA. This is one of the most secure fields in the country. You'll always be needed and there isn't a city or town anywhere in America that won't have need of CPAs.
Benefits Of Being A Certified Public Accountant
For the Student
Still in school? First off, good for you for looking ahead! To get started on the path to becoming a CPA, your first step will be to finish school. Getting a bachelor's degree in accounting will earn you about 120 credit hours. You need to go to grad school to get the remaining 30 credit hours you need to have the minimum requirement of 150 semester hours.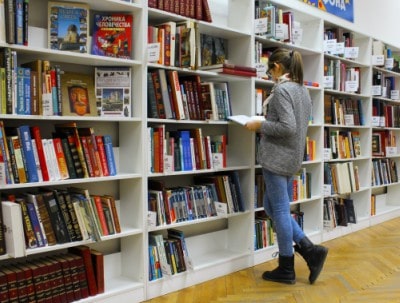 Some of you may be lucky enough to be in a 5 year bachelor's and master's degree program, which will help you knock out that requirement quickly and in one place. For the rest of you, you can get a Master of Business Administration (MBA) degree with a specialization in accounting, Master of Science in Accounting, or a Master of Arts in Accounting.
Get to Work
After you graduate, you have to join the workforce. Lucky for you, there's tons of entry level accounting jobs out there in either public or private firms or in an accounting department for any business. This will get you started in the world of accounting and believe me, you're going to be put to work! Once you get started, you'll be knee-deep in it, toiling away but gaining valuable experience that will often be aligned with one or more sections of the CPA Exam. So don't look at it as time wasted. And you'll see if you've the stomach for accounting in general.
If you join the workforce by working for a large private firm, you might even be so lucky as to get your CPA Exam fees and even study materials covered by the firm. Even public firms, have plenty of reimbursement programs or scholarships available for the struggling fledgling accountant.
CPA Exam Prep & Review Courses
Look, there's no way around this. You have to get a review course, and you want to get one that suits your learning style. And if you somehow got through all that schooling without figuring out your preferred learning style, you should definitely figure that out. It'll help you cut down the amount time you'll need to study for the CPA Exam. Which is crucial, because if you're like most of us who've successfully passed the CPA, you're likely holding down a 50 hour work week, making efficiency the key to success.
After you know what style of learning is best suited for you, read through my reviews of the top 7 CPA Exam review courses to find the one that's going to help you pass the exam. I had to figure all this out the hard way, which is why I've tried to compile everything you need to know to become a CPA. It's a long and difficult path that's full of sacrifice and tons of discipline, but believe me, it's worth it.
Don't forget to check out my CPA study guide to supplement your review course studies so you can pass the CPA Exam on the first try!
Compare The Best CPA Review Courses

Bryce Welker is a regular contributor to Forbes, Inc.com, YEC and Business Insider. After graduating from San Diego State University he went on to earn his Certified Public Accountant license and created CrushTheCPAexam.com to share his knowledge and experience to help other accountants become CPAs too. Bryce was named one of Accounting Today's "Accountants To Watch" among other accolades.   As Seen On Forbes