01 Mar

Becker vs Gleim CPA Review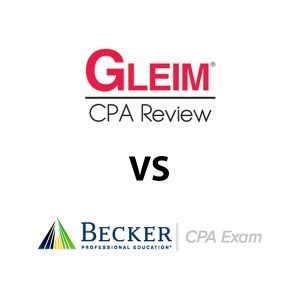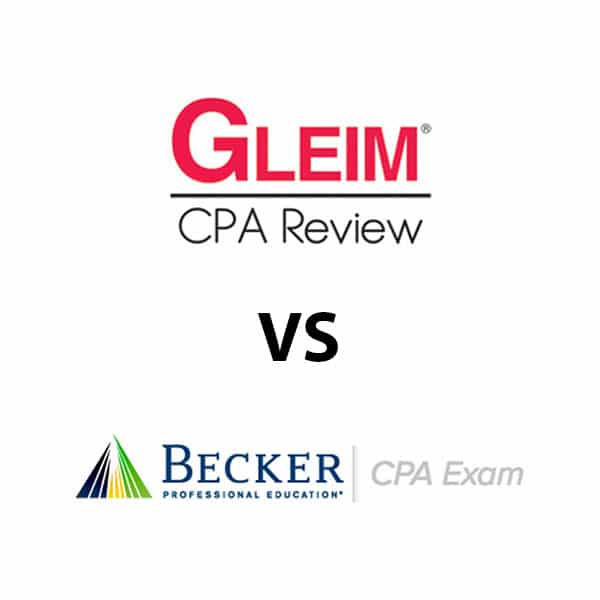 When comparing Gleim CPA Review and Becker CPA Review, initially it's tough to determine which course is better. So, let's take a look at the format, software updates, price, and other important factors to see whether one stands out from the other.
Becker CPA vs. Gleim Cost| Course Access |Practice Questions| Course Audio |Course Format| Software Updates| Course Formats| Course Video
I've used both of these courses and there are some major differences that you should know about before you decide which course would be best for you.
Gleim vs Becker CPA Cost
Becker, which costs $3,393, is the most expensive CPA prep course on the market. Gleim is dramatically cheaper at $1,599.
**Gleim is actually cheaper than most other courses, so there really is no contest here.
Winner: Gleim
---
Course Expiration and Access
The Becker software expires after 18 months, which can end up costing you a lot of money if you fail an exam or need a little more time—this is in addition to the astronomically high initial purchase price. If you need to renew your access, it will cost you 50% of the original charge. For the price of this review course, this is a pretty big miss when compared to other courses on the market, such as Gleim.
Gleim CPA Review will grant you access until you pass. It also stays up to date with the changes to the CPA exam, so you will always have the most current materials. There's a time limit on these updates that I will explain later.
Winner: Gleim
---
CPA Exam Practice Questions
Becker's CPA Review includes 7,200 multiple choice questions and 400 task based simulations, many of which are no longer relevant. This isn't a ton of questions, especially when you consider the cost of the course. You can purchase supplemental questions if you need them.
Gleim, on the other hand, has 9,200 practice multiple choice questions and 1,000 task based simulations. That's more task based simulations than any other course on the market! This could be ideal for you since the new updates to the CPA Exam will include more task based simulations.
Winner: Gleim 
---
Audio Lectures
Gleim comes with an audio review course that can be downloaded and listened to on many different devices. Each section of this CPA exam review course consists of 20 short audio lectures that average from 25-30 minutes each. This allows you to study without having to be in front of the computer, which is great for you if you're an auditory learner.
Becker does not even have audio lectures included in its course. This makes it very difficult to study on the go or fit in quick review sessions while doing other things, such as commuting to work. If you are an auditory learner, Becker is definitely not the course for you.
Winner: Gleim 
---
Becker vs. Gleim CPA Video Lectures
Gleim comes with great video review lectures that are informative and entertaining. Although they aren't the best in the business, these videos are far more entertaining than those from Becker. 
Becker's videos aren't terrible, but for the price you're paying, you'd expect to get a little more out of this course. So, I'd definitely go with the Gleim videos if you were doing a side-by-side comparison.
Winner: Gleim 
Gleim:
Becker:
---
Course Formats
Becker offers 3 different course formats: online, self-study, and live classes. It is one of the only CPA review companies to provide a live classroom course. However, I haven't heard great things about these live courses since the instructors are inconsistent. Many students say these live courses aren't worth your time.
Gleim is primarily a self-study course, but it provides study tips, guidelines and specific study tactics to help you work through the program successfully. The software is easy to navigate thanks to the detailed instructions seen throughout the course. You will also have access to a Personal Counselor for study advice and support.
Winner: Gleim
---
Software and Content Updates
Since Becker does not update its practice exams, simulations, or video lectures for free, you will have to pay if you want to stay up to date with the changing CPA exam. Otherwise, you will be stuck studying with outdated materials (Example: all the new IFRS regulations recently added to the Audit Exam).
Unlike Becker, Gleim will update your materials for free. You will have 18-month period from when you purchased the course to replace your materials with the most up to date version for no charge. This is important to note because you technically have access until you pass, but your updates are only accessible for 18 months.
Winner: Gleim CPA Review
---
Conclusion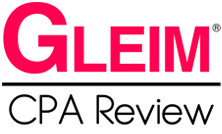 So which course is better? Well, Gleim beat Becker in every category I reviewed in this article, so I think it's fair to say that Gleim CPA Review is the better course. However, you need to find the course that fits YOUR learning style. That is why I recommend you check out both Gleim and Becker's free demos before making your final decision. Best of luck!
Gleim vs Becker CPA Review
Written by:
Bryce Welker, CPA