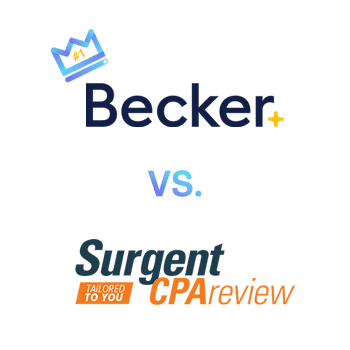 Becker CPA Review vs. Surgent CPA Review: which is the better prep course? Becker packs a ton of clout behind its name, being the chosen CPA Review that top-level accounting firms use for their employees. In addition, it is vouched for by all four of the major accounting firms, the "Big 4" as theyre commonly called. In contrast, Surgent CPA Review has developed a reputation for impressive technology.
But which is the better CPA review course?
Let's compare these old vs. new study guides and see which is the better pick for your money!
---
X-Factor "What stands out" | Surgent Vs. Becker Price | Course Content | Surgent Vs. Becker Course Access
---
What Stands Out Between Becker vs Surgent CPA?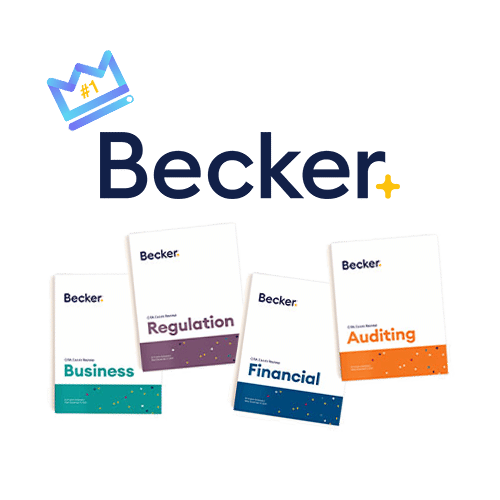 Surgent's primary appeal is its claim of revolutionizing traditional methods of studying for the CPA exam. By using adaptive learning technology, Surgent claims that this cuts down on at least 50 hours of study time for the average student.
The first step when embarking on this course is to take a 400+ question assessment test. This test will tell you what you know, what you don't know, and give detailed explanations as to why you did or did not get questions right. Right off the bat, you'll know where to spend the most time studying.
After that, Surgent analyzes your results, customizing your study plan and future quizzes/simulations to adapt to your specific needs. This makes for the most efficient use of your time, drastically reducing your study periods.
Interestingly, Becker recently made some enhancements to their curriculum and provide a similar feature:
It's called Adapt2U Technology and it's used to tailor a study program of study that will maximize study time on subjects in which you need the most assistance. To accomplish this, Becker also includes regular progress checks to make sure you're on course and retaining the information you need. Their course is powered by Sana Labs, an impressive company who've previously worked with Spotify.
It's too close to tell whether one of these programs is better than the other; however, Surgent's tech has been in place for longer and is incredibly popular. However, Becker has another ace up their sleeve that's exclusive to Pro subscribers.
Each subscriber has up to 5 one-on-one academic tutoring sessions conducted over Webex. These sessions pair students up with Becker's crack team of CPAs and accounting experts who are dedicated to answering all their student's questions in real time.
Considering the fact that Becker offers everything provided by Surgent plus a little extra, they take the win in this category!
---
Surgent vs Becker CPA Review Price: Which is Cheaper?
Prices can vary for both Surgent and Becker, since both companies offers multiple tiers for their study plans.
But when comparing the price for each test prep company's top-tier offerings, Becker's is more affordable. Currently, you can pick up a Becker Pro subscription for $2,299, which is far less expensive than Surgent's $2,999 course.
Becker made it even easier to afford their study materials by offering financing through Affirm. With the ability to spread out your tuition payments over a period of several months, it's become much easier to pay for a Pro Becker course without being sponsored by your employer.
If you want to spend your money on a professionally-endorsed brand, pick Becker CPA Review. Otherwise, Surgent CPA is a good second choice.
---
Becker vs Surgent CPA Course Content: Which Has More?
Becker offers a unique video solution to common pains, which we certainly appreciate! If you're working through a task-based scenario and are just absolutely stumped, you can hit the CPA SkillMaster button. This new feature will take you step-by-step through the problem under the guidance of a CPA expert. It's like having your own private coach!
In addition to this feature, Becker makes its video content as informative as possible, with its friendly video host often citing real-world scenarios and examples in addition to those featured in the text. Additionally, their mock exams are demonstrably more difficult than the actual CPA exam. This is the cause for the "Becker Bump," which many students experience after using these exams to study.

Surgent features shorter videos in comparison, many of which feature Liz Kolar. She has over 25 years of experience in teaching accounting and CPA review courses. Kolar makes for a great host as she is passionate about the content and manages to deliver it in an interesting and concise way. In our opinion, that makes learning about CPA practices just a little more bearable.
Still not sure which course has the better selection of content? Here's the breakdown of the number of questions, examinations, and flashcards each review course offers:
---
Surgent vs Becker CPA Course Expiration and Access
Becker's software now offers unlimited access! While their original course access period was limited, they now give students all the time they need to complete their study materials. Regardless, Becker is still well-suited to those who can learn and execute CPA exam concepts fairly quickly.
Surgent happens to offer a money back guarantee if you don't pass the CPA, but Becker also offers a guarantee called the Becker Promise. Students who pass the course but fail the exam can retake the course for free (although they will have to pay for course materials in each section). With both programs, they are willing to put their money – and yours- where their mouth is in terms of delivering a quality product that will prep you for the CPA exam.
---
Becker vs Surgent CPA Review: Which Course Wins?
Becker and Surgent are both quality CPA review courses, and potentially serve different students with different needs. Surgent offers a streamlined course with a low price point, and Becker carries a venerable name that is trusted by top accounting firms in the world. But one is clearly a better study tool than the other:
If you want the best possible set of practice materials, backed by incredibly powerful adaptive learning technology, and taught by some of the best instructors and academic tutors, look no further than Becker CPA Review. Obviously, Surgent is also a great choice for CPA candidates, but it's just not as good as Becker in a toe-to-toe battle.
You can check out our full reviews to get all the details for both Surgent and Becker. We've also got the best discounts to make buying a CPA prep course even easier. Good luck!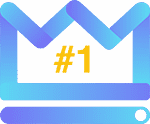 Learn More About Becker CPA Review
Bryce Welker is a regular contributor to Forbes, Inc.com, YEC.co and Business Insider. After graduating from San Diego State University he went on to earn his Certified Public Accountant license and created CrushTheCPAexam.com to share his knowledge and experience to help other accountants become CPAs too. As Seen On Forbes