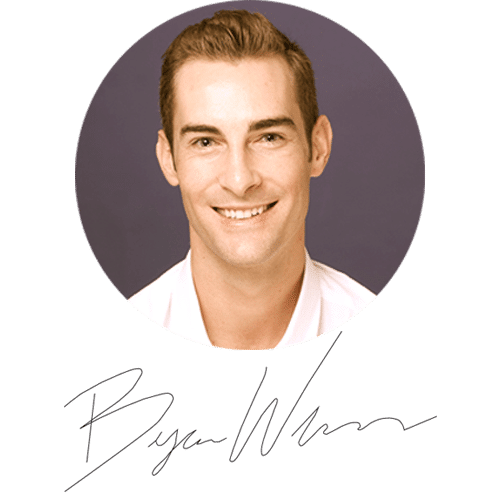 Thank you for checking out my comparison of the Top 11 Best CPA review courses. I have personally tested, analyzed, and used every major CPA course on the market so you don't have to!
In a market where everyone claims to be the best, it's important to realize that there is no single review course that is "the best". Each CPA prep course caters to a different type of student so you need to find the CPA study materials that best fits your learning style, budget and schedule.
That being said, a few of these companies definitely provide a better overall course than the others. To jump straight to my recommendations, please check out my Top 7 CPA Prep Courses comparison chart!
What Are The Best CPA Exam Review Courses?
Top 11 Best Online CPA Exam Prep Courses Comparison
---
Surgent CPA Review Course
(Rank: #1)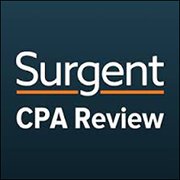 OVERALL RATING: ★★★★★

Experienced Instructors: Surgent CPA Review instructors all have at least 15-20 years of experience teaching CPA exam candidates. They offer insightful strategies and study tips in their video lectures that they have accumulated through many years of teaching. Their videos are concise and to the point which makes it easier to absorb and retain the information learned.

Money Back Guarantee: Sign up for a 3-day free trial of their course to get familiar with it before making any buying decisions. They also offer a Money Back Guarantee, so if you complete their course and end up failing you eligible for a full refund. This shows just how confident they are in their product and that they are willing to put their money where their mouth is.

Intuitive Dashboard: Surgent's study materials are extremely easy to navigate and you'll be cruising in and out of lessons with ease thanks to the revamped dashboard design that Surgent created. This is something with which other courses struggle, so it's great to see one course put a lot of money and effort into making the prep program easy to use and intuitive.

New CPA Exam Prep Company: Surgent is fairly new to the CPA test prep industry so there isn't a lot of student feedback about their course yet. I will be watching them closely over the next year to see how students using their study materials perform on the CPA exam, so far it appears to be quite positive but the sample size is too small.
---
Roger CPA Review Course
(Rank: #2)
OVERALL RATING: ★★★★★

Entertaining Lectures: Roger Philip teaches each lecture with an incredibly high amount of energy and enthusiasm. His unique teaching style makes the material much more interesting and helps students stay motivated. He is passionate about helping students pass the CPA exam and is very knowledgeable about the material.

Mnemonics and Memorization Tactics: Roger uses mnemonics and other memorization tools throughout his lectures to provide an easier way for students to remember many tedious details that often appear on the exam.

Financing Options: Roger CPA Review now offers financing plans for students on a budget. This is a fantastic opportunity because anyone who can afford to pay $149 a month now has access to some of the best CPA study materials on the market!

Unlimited Access: Roger now offers CPA candidates UNLIMITED access to their online study materials so you'll never have to worry about having them expire. They also offer free course updates to ensure you'll always be studying with the most up to date content when any changes are made to the exam.
---
Wiley CPAexcel CPA Review
(Rank: #3)

OVERALL RATING: ★★★★★

Bite-Sized Topics: Each section is broken down into small 30-45 minute sections, which makes the CPA exam seem much less overwhelming. This is also great for anyone who has a full-time job or children and doesn't have large chunks of time to study.

TONS of Multiple Choice Questions: Wiley's Platinum course includes over 12,000 multiple choice questions from previous CPA exams, which is more than any other course on the market. This allows you to get the repetition you need without worrying about seeing the same questions repeated over and over again.

Unlimited Use: Once you buy their CPA study materials, they NEVER expire. This includes unlimited use of practice tests, videos, quizzes, and all other course materials. Wiley also provides free online course updates, so you'll never have to worry about studying with outdated materials.

Best For Independent Self Studiers: Wiley CPAexcel does not offer live classes and their student support is limited to a message board on which it can take up to 24 hours to get a response. If you learn best from human interaction or need one-on-one help, then this course might not be the best fit.
---
Becker CPA Exam Review Course
(Rank: #4)

Regularly Updated & Large Study Bank: Becker CPA Review has one of the largest databases of exam questions and provides over 7,200 multiple choice questions and almost 400 task-based simulations for practice. The Study Bank ensures that you won't see the same recycled questions over and over again.

Inconsistent Live Classes: Becker offers live classes that have been reported to be less than helpful by many students. There is a benefit of having a live classroom setting to gain a deeper understanding of CPA knowledge, but Becker does not do a great job at doing this. I recommend using a different CPA review course that will have a more engaging live classroom option if this is a learning strategy you would like to use.

Cost:
The cost of Becker CPA Review can be prohibitive as they have the highest prices out of all CPA exam prep providers. That being said, Becker does offer 0% financing options for the first 18 months to customers who qualify and they also run
special promotions and discounts
 to help mitigate this concern.
---
Gleim CPA Review Prep Course
(Rank: #5)
OVERALL RATING: ★★★★★

Extensive Practice Tests: Gleim utilizes a variety of testing tools such as True/False quizzes, MCQ tests, Final Exam Reviews and Task Based Simulations to give you plenty of practice for the real deal. Their full review course includes over 9,200 multiple choice questions, which is significantly more than any other CPA prep course.

Audio Review: Gleim's complete course includes an audio CPA review for each section of the CPA exam. These provide an excellent way to learn the material during non-traditional study times like driving to work, and can be easily downloaded to your smart phone, iPod or mp3 player.

Very Detailed Content: The books are detailed and use a significant amount of technical jargon. Although many students prefer a highly comprehensive course, others may feel overwhelmed by the information overload.
---
Fast Forward Academy CPA Prep Course
(Rank: #6)

Huge Study Bank: Fast Forward Academy has a large databases of past exam questions which gives you over 6,300 multiple choice questions to practice on.  Their huge Study Bank guarantees that you won't see the same recycled questions over and over again.

Personalized Learning System: Their course is not a one size fits all type of course, it actually caters to each student's specific learning needs. As you progress through their course, data from your practice exams is collected and used to create personalized tests that target your weak areas.
---
Yaeger CPA Review Materials
(Rank: #7)

OVERALL RATING: ★★★★★

Best Customer Support: Yaeger's Live Instructor Hotline provides responsive personal support that is superior to any other review course. This allows students to directly contact the instructors for help with any questions that arise while studying. Yaeger is famous for his promise, "Whether by phone or email – you can contact me and the other instructors personally almost anytime."

Easy To Follow Lectures: The lectures include step by step instructions to ensure that students are clear about the subject material. Instructors work hundreds of multiple choice questions with you and help you navigate through those tricky problems which give you the repetition needed to be successful.

Old School Style of Teaching: Students with shorter attention spans may get bored by the traditional lecture videos. They are structured very much like most accounting classes you probably had in college and move a little slower than an independent self-study type of person might prefer.
---
Ninja CPA Exam Review
(Rank: #8)

Components Sold Separately: You don't have to buy the whole course, only what you need. Ninja is an ideal supplement to other review courses because you can choose to purchase only the popular Ninja Notes, audio or video lectures, or the multiple choice question bank for additional practice.

Great Price: The price of Ninja CPA Review's individual components is very affordable, so you can easily get extra practice for a relatively small investment. The Ninja Notes can be bought for just $67 per section, and the MCQ database is all yours for $497. Be sure to take advantage of the free demos on the website too!

Not Comprehensive: Students looking for a comprehensive and in-depth review course should look elsewhere. Ninja is best for students who are pretty confident in their skills and are just looking for extra practice to hone their skills before the exam.

Outdated Technology: The dashboard and design are outdated and the site is somewhat difficult to navigate. The multiple choice question database is also older and would benefit from some updates.
---
Lambers CPA Exam Prep Course
(Rank: #9)

Money Back Guarantee Program: Lambers is the only review course that guarantees you will pass or your money back. The only stipulation is that you must fail the same exam twice before you can get a refund which seems completely reasonable for this type of rare offer.

Audio Course: The Lambers Audio courseware comes in both MP3 and CD formats. Also included are their resource CD's which include Lambers Textbook as well as the instructor's workbooks that they use throughout the lectures. The Audio Course is great for anyone who is an auditory learner as you will listen to professors work through hundreds of questions.

Lectures: Their lectures are pretty bland and can very easily put you to sleep. However, they do happen to be very organized and teach the material well. If you are looking for a CPA cure to your ADHD then this might not be the best fit for you.

User Feedback Is Scarce: There are a lot less posts and feedback from students who use this course. This is probably because they do not market their product as heavily as their competitors. Despite the small amount of discussion though the general response to their course has been somewhat positive especially for the Audit section.
---
MDS CPA Review Course
(Rank: #10)

Steve Martin's Teaching Style: Steve has been in the CPA exam game for almost 30 years and has a lot of teaching experience. He focuses on helping students understand the most important concepts that are likely to be tested on and doesn't get too caught up on all the little stuff.

Video Lectures: As he teaches there are digital slides of the textbook on the screen to help you follow along. He uses an on-screen pen to underline the text as he talks which is not the most modern technology, however it does help keep to you focused more than a normal lecture.

Software Lacks Analytics: The homework software doesn't have any analytic tools to point out the topics you score well on versus topics that you need to improve on. You are given a test score at the end of each practice exam but there are no other statistics or performance charts that break down your score into subsections.

Less Lecture Hours: The total course consists of 72 lecture hours which is considerably less than the other video review courses provide. Perhaps he is trying to focus only on the most important concepts, but there's a chance he could be skipping over some important material here.
---
CPA Review For Free
(Rank: #11)

Lots of Multiple Choice Practice Questions: There are over 1000 MCQs to work through covering all 4 sections of the CPA exam. These are high quality questions and are similar to what you can expect to see on the actual exam. You are also able to create your own practice tests about a specific topic if you'd like.

It's FREE!: No strings attached, just straight up free study material. I was also impressed by how there are very few advertisements on the website, being that it's free I was expecting to get bombarded with pop ads and other gimmicks.

Not A Full Review Course: This course would be great to use a supplement to your primary study materials, however I definitely would not suggest using CPA Review For Free by itself. It's not a guided review and there are no video lectures to help explain the material.
---
I hope this overview of CPA Review Courses has been helpful. If you would like a recommendation based on your specific background and experiences, drop me a note in the comments section below and I'll get back to you shortly 🙂
What are the Best Online CPA Exam Preparation Courses?
Bryce Welker's Top 11 Best CPA Review Course Materials of 2019
| | | |
| --- | --- | --- |
| CPA Exam Review Courses | Best For.. | Price (after discount) |
| Surgent CPA Review Course | Most Experienced Instructors | $1,549 |
| Wiley CPAexcel CPA Review Course | Bite-Sized Lessons | $1,960 |
| Roger CPA Review Course | Most Engaging Lectures | $1,885 |
| Yaeger CPA Review Course | Best Customer Support | $900 |
| Gleim CPA Review Courses | Most Task-Based Simulations |  $1,439 |
| Fast Forward Academy | Personalized Learning System |  $892 |
| Becker CPA Review Courses | Most Popular-Endorsed by Big 4 |  $3,143 |
| Ninja CPA Review Course | Uses ExamMatrix Engine |  $67+ |
| Lambers CPA Review Course | One of Oldest Around |  $2500+ |
| MDS CPA Review Course | Live Classroom Course |  $1799 |
| CPA Review For Free | It's Free |  $Free |
Best CPA Exam Review Courses
Written by:
Bryce Welker, CPA