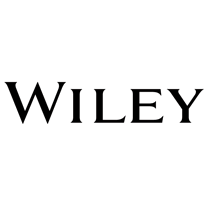 Wiley Efficient Learning is a popular test prep provider in CPA, CIA, CFA®, FRM, PMP, CMA and more!  They have a long history of helping students pass with their comprehensive prep courses.  Students rate Wiley highly for their overall course content and student support, but lower for their mobile compatibility. Check back often to find the best Wiley promo codes available.
Wiley CPA Discount Code
Get the Biggest Wiley CIAexcel Discounts!
These days there's so many choices for CIA exam prep out there. But which one should you choose? If you're having trouble deciding, consider some of the following discount codes.
Wiley CIA Promo Code
Get the Best Wiley CPA Coupon Codes!
Save on your CPA exam prep course with our Wiley CPA promo codes below.
Wiley CFA® Discount Code
Find the Best Wiley CFA® Review Coupons here!
The CFA® exam isn't easy, which is why Wiley offers a comprehensive CFA® review course to help you pass on your first time. Use the Wiley CFA® coupon code below to save Big!
Wiley FRM Discount Code
See our Top Wiley FRM Course Coupons!
Pass the FRM exam on your first try with Wiley FRM study materials. Save big on your test prep with our Wiley FRM promo codes below
Wiley CMA Discount Code
Get the best Wiley CMA promotions here!
Find the best CMA exam prep discounts below. Save big on your CMA studies with our updated Wiley CMA coupon codes:
Wiley (Sybex) PMP Coupon Code
Find the Best PMP prep course Discounts below!
Save big on your Wiley PMP Review course.
Top 2020 Wiley Promo Codes – Save Now!
CFA® Institute does not endorse, promote or warrant the accuracy or quality of CrushTheCPAExam.com. CFA® and Chartered Financial Analyst® are registered trademarks owned by CFA® Institute.