01 Nov

Best Lean Six Sigma Certification Training Online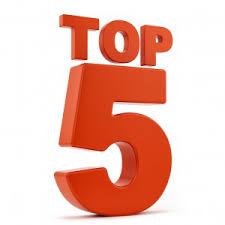 Finding the best Lean Six Sigma certification course is a very important decision if you are looking to advance your career. With Lean Six Sigma becoming more prevalent in project management and process improvement quality, trying to find the best online training can be a challenge.
This is especially true given that there are so many test prep companies offering online certification courses for Lean Six Sigma.
Getting your Lean 6 Sigma Certification can impact your career in a major way, so mastery of the LSS methodologies is crucial. CRUSH has broken down the top five best Lean Six Sigma prep materials online to help you select the best one for your needs.
The chart below will help you quickly compare the best rated study materials side by side so you can see how the competition stacks up!
Click Below To Research the Top 7 Best Lean Six Sigma Certification Online Courses of 2019
RANKINGS
#1
#2
#3
#4
#5
#6
#7
Lean 6 Sigma Online Courses
OVERALL RATING

★★★★★

★★★★★

★★★★

★

★★★★

★

★★★★

★

★★★★

★

★★★

★★

COMPANY
GoLeanSixSigma.com
MSI Certified
Grey Campus
Simplilearn
Pyzdek Institute
ExpertRating
Becker
PRICE

Black Belt: $299
Green Belt: $199

Black Belt: $500
Green Belt: $400
Yellow Belt: $300

Green Belt: $399
Green Belt Class: $999
Black Belt: $399
LSS Expert Masters: $1199

Black Belt: $2,750
Green Belt: $1,925
Yellow Belt: $595
White Belt: $99

Green Belt: $100
Black Belt: $100

Yellow: $395
Green Belt: $1,595
Black Belt: $3,595

MONEY-BACK GUARANTEE

PRACTICE QUESTIONS
300+
400+
350+
700+
700+
200+
400+
FULL LENGTH PRACTICE EXAMS

VIDEO INSTRUCTION

PDU's

Black Belt: 48
Green Belt: 32

3

35

4

4

3

4

FREE COURSE DEMO

STUDENT SUPPORT

Email & Forum Support

Email

Email

Email & Forum Support

Email & Forum Support

Email & Forum Support

Email & Forum Support

ONLINE ACCESS PERIOD

1 Year

30 Days

1 Year

90 Days

365 Days

365 Days

30 Days

MORE DETAILS
GET STARTED
GoLeanSixSigma.com Review Course (Rank: #1)
Terrific gamified learning and memorization resources
OVERALL RATING: ★★★★★
GoLeanSixSigma.com Review Pros & Cons [2019]
What Everyone Needs To Know About GoLeanSixSigma.com Review

Informative Video Content:
Although GoLeanSixSigma.com study materials are structured in a different way than traditional project management prep courses, they still offer something similar to the standard video lecture. Both Green Belt and Black Belt students can access
Webinars
, updated frequently with helpful presentations from experienced professionals to provide insight into different aspects of Lean Six Sigma methodology.

Free Trial:
It's understandable for a prospective student to be unsure about whether or not they should take this course. After all, GoLeanSixSigma.com curriculum and presentation are different from most other courses on the market. Fortunately, a free
Yellow Belt
course is provided to help students decide whether or not a Green Belt or Black Belt course from the same company is worth the cost of enrollment.

Guarantee:
Even with the free Six Sigma training materials trial, it's possible that students who enroll in a GoLeanSixSigma.com Black Belt or Green Belt course might regret their decision. In order to help students who are unsatisfied with their unconventional course, GoLeanSixSigma.com has a generous 30 day money-back guarantee for all of their prep programs.

Green Belt is Mandatory:
Students who only want to become Lean Six Sigma Green Belt certified have nothing to worry about. However, individuals who are only interested in Black Belt certification through GoLeanSixSigma.com will be required to pass their Green Belt certification first. Although this move makes sense as a way of ensuring all enrolled students are capable of passing their course, this can come across as a waste of time for some students.
Bottom Line: If you're expecting a Lean Six Sigma certification program that goes through all the motions with basic, time-tested structure and study materials, GoLeanSixSigma.com is going to come as quite a surprise. Their gamification approach to education is both entertaining and effective at helping students break down and comprehend the ins and outs of project management, which is why they get a glowing recommendation from us. Definitely give their free Yellow Belt course a try!
MSI Certified Lean Six Sigma Study Materials (Rank: #2)
Low prices, enticing trial offer and thorough curriculum
OVERALL RATING: ★★★★★
MSI Certified Lean Six Sigma Review Pros & Cons [2019]
What Everyone Needs To Know About MSI Certified Lean Six Sigma Review

Exam: A perk of getting your Lean Six Sigma certification with MSI is the opportunity to use your notes during the exam. The notes do not include their online resources but any that you took while studying will work.  This doesn't mean you won't have to learn the material, but it will help to reduce any testing anxiety and give you a boost in your problem areas.

Training Materials: Everything you need to take the course, study, and pass the exam is bundled together. There are no hidden fees (unlike many other courses), and you won't need to buy extra study guides or textbooks. Everything is included, even the exam itself. You also have 30 days from the time of purchase to decide if you want to continue the course or get a refund.

FREE White Belt Course : Want to try MSI Six Sigma before you buy? Then definitely check out their FREE White Belt course. It only takes 20 minutes and ends with a 15 question certification exam. This is a great way to introduce the methodologies of LSS, especially if you think a current or prospective employer will offer in-house LSS training.
Bottom Line: MSI offers the best Lean Six Sigma study guide package, thanks to their low prices, enticing trial offer, and all-encompassing curriculum that even includes a certification exam at the end.
GreyCampus Lean Six Sigma Study Materials (Rank: #3)
Private tutoring options and large library of Lean Six Sigma study materials
OVERALL RATING: ★★★★★
GreyCampus Lean Six Sigma Review Pros & Cons [2019]
What Everyone Needs To Know About GreyCampus Lean Six Sigma Review

Ample Study Time:
Regardless as to what GreyCampus Lean Six Sigma package is chosen, students who enroll will be guaranteed a thorough lesson plan that spends plenty of time going over the material. For the Lean Six Sigma Black Belt training, even the least expensive package offers over 200 hours of study time.

Private Tutoring:
For the most part, students should be able to get everything they need from one of the 3-tiered packages GreyCampus offers for their Lean Six Sigma prep course. However, they also provide the option for small groups of students to reach out to them and arrange a private tutoring session instead.

Professional Accreditation:
GreyCampus' Lean Six Sigma review courses are all certified by the International Association of Six Sigma Certification for their ability to educate students on the methods of practicing this ideology at the professional level. This is a fact that should provide prospective students with confidence that their time and money will be well spent on this course.

Customer Support:
Although the need is rare, there have been occasions where enrolled students needed to contact GreyCampus' support team to resolve problems. In these cases, several online reviewers have stated that they had a tough time attempting to resolve these issues with poor customer support.
Bottom Line: GreyCampus is an excellent choice for beginners. With its large library of study materials and private tutoring options, enrollees will be guided from the first course all the way to a certification exam.
Simplilearn Lean Six Sigma Study Materials (Rank: #4)
Engaging and effective industry-specific resources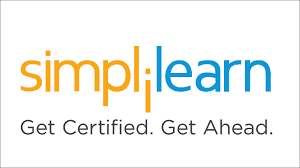 OVERALL RATING: ★★★★★
SimpliLearn Lean Six Sigma Review Pros & Cons [2019]
What Everyone Needs To Know About SimpliLearn Lean Six Sigma Review

Industry Specific:
One of the best parts of Lean Six Sigma certification through SimpliLearn is the ability to focus on your industry specific niche. Each industry uses different tool-kits for implementation and SimpliLearn is unique in that they cater to your specific needs rather than a blanket approach to learning. 

Real Projects Simplilearn puts your training to the test with real projects that give you a truly exceptional experience for putting the principles of Lean Six Sigma to work. Your real projects that are part of your course can be part of a current organization or business, otherwise you'll be inserted into a live project as part of the LSS team.

No Included Exam Fee: Even if you get the full Lean Six Sigma training and Certification process, taking you from introduction to Green Belt to Master Black Belt, you'll have to pay the price of the exam.
Bottom Line: For more advanced students that want to study more industry-specific niche material, SimpliLearn has engaging and effective study materials that are sure to provide what they're looking for.
GO TO SIMPLILEARN
Pyzdek Institute Lean Six Sigma Study Materials (Rank: #5)
Fantastic package of LSS training materials, with a flexible payment plan
OVERALL RATING: ★★★★★
Pyzdek Institute Lean Six Sigma Review Pros & Cons [2019]
What Everyone Needs To Know About Pyzdek Institute Lean Six Sigma Review

Proprietary Techniques of DMAIC: Developed to aid the DMAIC principle of Six Sigma, the Pyzdek breaks down each aspect of DMAIC (Define, Measure, Analyze, Improve, Control) into mini, goal-oriented steps. This makes project completion much more likely and helps reduce the traditional pitfalls of Six Sigma practitioners.

Project-Based Certification: The Pyzdek Institute offers a project-based certification that is both widely recognized among companies and unique in itself. If you are unemployed, Pyzdek works with nonprofit organizations to provide master level project certifications for those in the Black Belt courses.

1 Year Minitab License: One of the best tools for implementing Lean Six Sigma methodologies is Minitab, an analytical tool with great interactive features. And upon enrollment into either the Green Belt or the Black Belt Lean Six Sigma course, you get a 12 month license to Minitab. While almost essential for Lean Six Sigma, Minitab is a very useful tool for other projects as well.

Payment Plan: The Pyzdek Lean Six Sigma courses are offered at competitive rates and are inline with their peers. However they realize it's expensive nonetheless and offer various payment plan options. That way you can get started today.
Bottom Line: Pyzdek offers an enticing package of Lean Six Sigma training materials, especially for unemployed individuals looking for a master-level education. They include practical study programs with a flexible payment plan.
ExpertRating Lean Six Sigma Training Materials (Rank: #6)
Comprehensive bundle of educational resources at an unbeatable price
OVERALL RATING: ★★★★★
ExpertRating Lean Six Sigma Review Pros & Cons [2019]
What Everyone Needs To Know About ExpertRating Lean Six Sigma Review

Combo Package: The ExpertRating study materials for Lean Six Sigma are some of the most affordable courses out there But one of the best things about ExpertRating is the ability to stack packages. You can bundle in Project Management Certification with all of the different levels of LSS certification.

Certification: Unlike many of the other providers, ExpertRating includes certification with their course. This eliminates another hidden cost and makes an already attractive pricing scheme even better. The certification exam is provided once you complete the online course. You have a year after signing up to complete the course before taking the exam.

Back to School: Creating your own syllabus, doing exam questions, getting assignments and grades, this course makes you feel like you're back in school. Many people learn this way best and actually prefer it.

Better without Lean: ExpertRating has a top notch Six Sigma Certification course, that unfortunately outshines their Lean Six Sigma courses. The methodologies of LSS are different than regular Six Sigma and competitors have clearly spent more time on this area of differentiation than ExpertRating. Still, for the price of only $99.99 for a Black Belt, this is to be expected.
Bottom Line: Although it isn't nearly as impressive as their Six Sigma coursework, ExpertRating's Lean Six Sigma combo packages offer a comprehensive bundle of educational resources at an unbeatable price.
Becker Lean Six Sigma Study Materials (Rank: #7)
Large LSS video course repository with on-demand access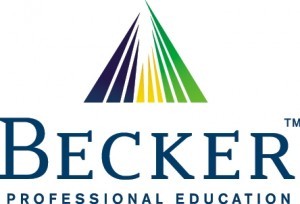 OVERALL RATING: ★★★★★
Becker Lean Six Sigma Review Pros & Cons [2019]
What Everyone Needs To Know About Becker Lean Six Sigma Review

Video Sessions: All video sessions are recorded and placed in Dropbox for you to access. This added functionality increases the success of implementing this training into the workforce, as you'll be able to review any of the instructional videos as much as you'd like over the course of the program. If you can't make a session, you can rest easy knowing you'll be able to access the content later.

Practical Tools: Becker utilizes great practical tools for instruction that are immediately applicable to most any project. This is a great tool for the small business that seeks to gain immediate benefit for project management from this course. The tools you'll use in this program are the same you'll use in implementing the LSS methodologies in the workplace.

Design: The dashboard design of the course leaves much to be desired.  Becker definitely takes a one size fits all approach to their user interface and results in a slightly cumbersome experience.
Bottom Line: Truthfully, Becker is far from the best option for any student looking to brush up on their Lean Six Sigma essentials. However, they do still offer a full suite of educational resources, like their video lectures and study tools that are remarkably similar to those you'll be using in a professional work environment. Still, the dated design and lack of appealing "killer app" features means you're probably better off with Go Lean Six Sigma instead.
Best Online Lean Six Sigma Courses – 2019 Comparison
Lean Six Sigma Courses
Price

Pyzdek Institute

Black Belt: $2,750
Green Belt: $1,925
Yellow Belt: $1,925
White Belt: $99

MSI Certified

Black Belt: $299

Simplilearn

Green Belt Self-Paced: $399
Green Belt Online Classroom: $999
Black Belt Self-Paced: $399
LSS Expert Masters: $1199

ExpertRating

Green Belt: $99
Black Belt: $99

Becker Lean 6 Sigma

Yellow: $395
Green Belt: $1595
Black Belt: $3595
Lean Six Sigma Online Training Courses