Lean Six Sigma is a highly respected business process methodology for project management. Because it teaches such a useful set of tools, it's important for any business to find someone well educated and in possession of the certification.
This is because both their Black Belt certification and Green Belt certification programs are thoroughly researched, contain a robust body of knowledge relating to LSS, and can be an effective study tool for individuals interested in pursuing IASSC accreditation as well.
Find out more with our full review below!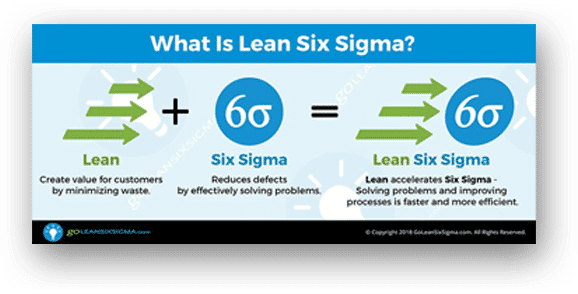 Overview of GoLeanSixSigma.com
GoLeanSixSigma.com was founded in 2012 and have made it their mission to enhance the problem-solving skills of project management students with their Lean Six Sigma accreditation programs. Their in-depth courses provide practical, effective, and entertaining materials to teach students how to transform organizations for the better.
Go Lean Six Sigma sets itself apart from the competition with its focus on practical applications instead of simple memorization of concepts. According to their extensive list of clients, which includes titans of industry like Disney, Amazon, and Verizon, this makes them one of the best online Lean Six Sigma Training & certification providers available.
Here are just a few features offered with GoLeanSixSigma.com:
Online Courses

Live Coaching

Learner Management

Tools and Templates

Expert Guidance

Monthly Webinars

Expert Q&A

What's Included With GoLeanSixSigma.com
Comprehensive Study Materials
All paid courses and Go-Getter memberships include helpful study materials. Each training course comes with at least one downloadable guide and glossary. Go-Getters receive access to all the books and guides that Go Lean Six Sigma offers. Any materials that aren't given for free are also discounted by 20%.
Each month GoLeanSixSigma.com uses webinars as guided tours to tools and concepts you're interested in, almost like a hybrid classroom training environment. Experts break down each topic into separate, informative sessions with key examples. Presenters choose all topics from the requests of their learner community.
Webinars can be watched live or downloaded for later viewing. Furthermore, live audiences can ask questions to presenters in real time. Lastly, these webinars are available to view within one week of airing, meaning that students who were absent for the live session won't miss out.
Q&A With Lean Six Sigma Experts
Customers also gain access to a wealth of questions and answers from Lean Six Sigma experts. Most of these are free, but some of them are exclusive to Go-Getter members. The Go-Getter forums also serve as a hub to speak with other customers and experts. All experts are Master Black Belts in Lean Six Sigma and are highly experienced with powerful process improvement methods.
GoLeanSixSigma.com Pricing
There are four different six sigma certification courses available, each with different prices. All four of them are listed below: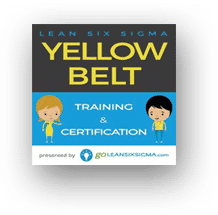 Yellow Belt Training and Certification
Includes 8 hours of content made up of 8 PDUs and 1 CEU. Course is online and self paced. Buyers gain access for one year.
Green Belt Training and Certification
Includes 32 hours of content with 32 PDUs and 4 CEUs. Also includes a downloadable Go-Getter's Guide to DMAIC and a glossary with 100+ tools and templates. Buyers gain access for one year.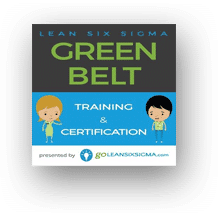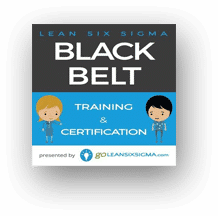 Black Belt Training and Certification
Includes 48 hours of training with 48 PDUs and 6 CEUs. Also includes a downloadable Ultimate Lean Six Sigma Training Rollout Kit and the Go-Getter's Guide to Coaching DMAIC in addition to materials from the Green Belt course. Buyers gain access for one year.
Lean Training and Certification
Includes 16 hours of training with 16 PDUs and 2 CEUs. Comes with Includes a downloadable Glossary and 30+ tools & templates. Buyers gain access for one year.
In addition to these is the option of the Go-Getter's membership for $199 a year. Customers paying for this option gain access to every module, access to exclusive webinars and forums, and a 20% discount on all materials. Members also get a one year extension on any course they've purchased.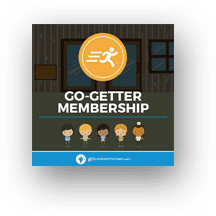 If you want to know more about GoLeanSixSigma.com, here are a few of their pros and cons.
Green Belt Certification:
Pro – Free Yellow Belt Course:

For those who are still undecided on the course or only want yellow belt certification, their yellow belt course is completely free. It covers the basics of Lean Six Sigma and is even worth 8 PDUs. It is important to note that while the course is free, the yellow belt certification is not.

Pro – Self Paced:

If you have a busy schedule and can only fit in lessons during small blocks, then this is the perfect service. All courses are completely self paced so you can go as fast or as slow as you like. Other courses follow a strict deadline system, but Go Lean Six Sigma understands and respects that you have other things in your life.

Con – Online Only:

Unfortunately all courses on offer are online only. If you were hoping to learn from an in-person course in a traditional classroom training environment, then this is an insufficient course for your particular needs. Even so, you may be pleasantly surprised at how easy the online courses are to follow despite not learning from someone face to face.
Black Belt Certification:
Pro – Expert Guidance:

Master Black Belts provide constant guidance in the form of boh Q&A and monthly webinars. Go-Getter members can even interact with them on the forums for more help. These experts are a massive boon for anyone interested in Lean Six Sigma.

Pro – Short but Substantial:

Although students will receive 48 hours of in-depth instruction relating to LSS, the entire Black Belt course takes less than a week to complete. This is a huge timesaver that will prevent aspiring project management professionals from missing out on time that could otherwise be spent working.

Con – Green Belt Required:

All students who wish to enroll in GoLeanSixSigma.com's LSS Black Belt program are required to take their Green Belt certification exam first. If you're not interested in this intermediary step, this process may frustrate you and make you feel as though you're wasting your time.

Frequently Asked Questions
Listed below are a few of the most frequently asked questions about this service:
Q: Can I still watch any webinars I miss?
A: All GoLeanSixSigma.com webinars are available one week after they air. Included with any viewing are all of the slides used in the webinar. All webinars can be found here; however, please note that some of the videos are Go-Getter member exclusive.
Q: How long does it take to complete each course?
A: How long you will spend on your Lean Six Sigma training is dependent on which course you choose. The free White Belt course is eight hours long, the Green Belt course is thirty two hours long, and the Black Belt course is forty eight hours long.

Still on the fence about this service? Keep reading to see if it's right for you.
If you want regular assistance from certified experts, this is the course for you.
If you like to work at your own set pace, this is the course for you.
If you like having access to numerous written materials, this is the course for you.
If you learn best from in-person courses, this isn't the course for you.
All in all, GoLeanSixSigma.com is well worth your money. They have an extensive positive track record and offer an easy to learn service. Furthermore, a Go-Getter membership also has great value considering the fact that you gain access to over $720 worth of material for only $199.
Anyone still on the fence about the service should at least try out the free yellow belt course to see how it all works. I guarantee that you will not be disappointed!