20 Jul

Finding the Right Online CPA Course

Searching for the best online CPA course isn't an easy task, as there's plenty of misleading information on the internet. Most of what you'll read will be biased and could be based on one person's experience. So, how exactly do you find the online CPA course that best fits your needs? Well, it helps to know what your needs are!
CPA Course Comparisons
There's not a huge difference between the top-level online CPA courses, but each offering deviates enough from the "norm" to influence your exam score. If you're someone who sits down in the library with a textbook and hammers out long studying sessions, you're going to need a different course than someone who prefers in-class learning. While some CPA review courses cater to both of those needs, others specialize in a specific type of learning style.
So, you need to figure out how you learn best. If you're a self-study expert, go for a course like Wiley or Surgent that comes with great textbooks and a high number of MCQs and TBS content. Gleim also has an encompassing textbook, but the amount of information it contains is somewhat overwhelming.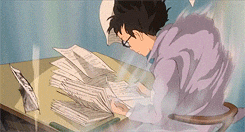 If you're a video lecture type of person (this is very similar to classroom learning, except you can do it remotely and take digital notes with ease), then look to Roger CPA Review or Surgent. Then, if you need an audio course for those times where you're on the go and can't avert your eyes from the road or the treadmill, look to Wiley or Roger.
Choosing the Online CPA Course for Your Budget
Okay, so you know how you want to study and you've narrowed down your choices. How much are you willing to pay for a CPA review course? Do you need financing? Are you having trouble finding the best CPA review course discounts? Well, you shouldn't pay full price for a course. Ever. There's always a great CPA promo code or discount available, often more than $200 off the top courses.
The CPA review course sweet spot is going to be $1,500-$2,000. All of the best courses fall within this range, and given how much you're going to make in the long run, it's a relatively cheap investment. If you find a course that's outside of that range, I would be wary of purchasing it—there's often a reason why something is too cheap or too expensive.
Be cognizant of these factors when you're considering the best online CPA course. You don't want to splurge on a course that doesn't align with your learning style, but you also don't want to underspend and not be fully prepared for the exam.