The Series 6 is a license useful to anyone entering the financial services industry— it qualifies you to become a financial advisor, retirement plan specialist, investment advisor, or private banker. But before you can get started working with any kind of investment company, you'll need to pass the Series 6 licensing exam from the Financial Industry Regulatory Authority (FINRA) first.
Take a peek at the Series 6 content outline from FINRA and you'll see how hard this test can be. Here's how to make it a little easier:
It's essential to prepare yourself in the most effective way possible. An online Series 6 study guide gives you unique insight into the exam and maximizes your knowledge of exam topics. I've compared the 5 most popular courses available to see which ones are best suited for the important task of helping you earn a passing score on your first try.
Check out our rankings below!
5 Best Series 6 Exam Review Courses of September 2023
Knopman Marks Series 6 Review
Kaplan Series 6 Review
---
#1 Securities Institute of America Series 6 Study Guide

Securities Institute of America is your best bet for Series 6 test prep thanks to their quality study materials and 90% pass rate. Every aspect of this course works in tandem to provide an effective study plan.
Course Details
The instructors at Securities Institute of America know from experience how tough it is to take the Series 6 exam. That's how they were able to construct an efficient and effective test preparation strategy.
Their exam practice questions, video lectures, and textbook teach you what you need to know in order to pass the actual exam. And thanks to their varied formats, this website's content also helps keep you engaged and motivated throughout your learning process.
Additionally, this course is pretty cheap compared to the others. It only costs $159 to enroll in the Complete Self Study Solution, and individual materials can be purchased for cheaper. You can also purchase this course as a bundle with the SIE and Series 63 study guides— which is a fantastic idea if you want to improve your career prospects as a general securities trader.
Here's a quick list of what you get from Securities CE:
Textbook/eBook (Updated for 2022)
1,500 Practice Questions
10 Hours of Online Video Lectures
6 Month Access Period
Mobile-Friendly Interface
Greenlight Pass Guarantee
90% Pass Rate for Enrolled Students
Pros and Cons
Pro: Effective Materials – As I stated before, Securities Institute of America materials are designed to work together and reinforce everything you're learning. Video classes are followed up by practice exams to hammer home concepts, and the textbooks are intended as study tools for when you're away from the computer. Using all of these together will ensure that everything you've remembered will really stick in your memory.
Pro: Individual Purchases – Don't want to pay for a full course? You don't have to! Each set of materials can be purchased individually. That way you can custom build your own study plan with only the learning styles that appeal to you. Plus, this is a great way to save money as an alternative to purchasing a full course.
Con: No Live Content – This course is best suited for people who like to study by themselves. Unfortunately, there's no live content— although it does include lecture-style videos made on demand. Regardless, you shouldn't expect a traditional classroom experience with a teacher offering live input as you work through your study schedule.
Bottom Line:
This course is an excellent self study option for passing the Series 6 exam. Their exam preparation materials work together in a unique way to ensure that you're part of Securities Institute of America's 90% pass rate.
GO TO SECURITIES INSTITUTE SERIES 6 REVIEW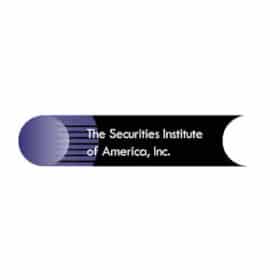 Save 12% on Securities Institute of America Series Exam Prep
2 uses today
Last Used: 1 days ago
---
#2 STCUSA Series 6 Exam Prep


STCUSA (Securities Training Corporation) provides aspiring test takers with informative lectures and practice exams. Their focus on those two points has allowed them to refine their study package and maximize your chances of passing. Their goal is to ensure that anyone can complete the Series 6 exam on their first try.
Course Details
The main draw to STCUSA is the number of options you have when studying. They understand that people learn in different ways, which is why you can try both self-paced and live online courses.
The included study manual is intended to be read through at your own pace; once you've learned each section, you can apply your new knowledge to a practice exam. Each exam can be taken an unlimited amount of time— so feel free to focus on the same knowledge area for as long as you need until you've mastered it.
By contrast, STCUSA's live courses are much more structured. They take place at a set date and time, and each class is guided by an experienced teacher. Even though you miss out on the ability to set your own study pace, it's replaced with an engaging mentor that brings professional experience to the curriculum.
Pricewise, STCUSA sits in the middle of the pack. Their self study course costs $175 and their virtual classroom is $250. Alternatively, you can just buy the practice sheets for $125 or purchase a single session of the virtual class for $195.
Every STCUSA course comes with the following content:
Access to an Instructor Hotline
Crunch Time Facts
24/7 Tech Support
Free Course Updates
6 Month Enrollment
Online/Print Study Manual
Practice Exams
Pros and Cons
Pro – Experienced Instructors: Each live class is led by a highly experienced teaching professional. This allows you to get personal insights into how each test concept will apply in the professional world. Essentially, your teachers have gone through the same exam as you, so they know what areas to focus on. You can also reach your teachers and ask them questions at any time thanks to the instructor hotline.
Pro – Exam Types: STCUSA doesn't just offer standardized practice exams— their curriculum incorporates several different exam types. Some of their tests are designed to gauge your overall readiness level for the exam; other tests will help reassess your study plan moving forward. Completing these will give you a better understanding of how prepared you are and how much more time you need to put into studying.
Con – Price Gating: Unfortunately, all live course content is locked off behind the highest price tier. You can still use the practice exams and study guides with lower tiers, but half of the course's focus is left out of those.
Bottom Line:
STCUSA is a good option for traditional learning styles. Their focused classrooms and exams ensure that you're prepared for the Series 6 exam with plenty of time to spare. We recommend signing up for their Premier Plus package to experience everything they have to offer!

Get 30% Off Securities Training Corporation All Securities Courses
uses today
---
#3 ExamFX Series 6 Study Materials

Much like STCUSA, ExamFX focuses heavily on test based content in their Series 6 study packages. Each course comes with several different types of practice exams designed to hone specific skills. Plus, the course comes with a series of on demand video lectures, which can help you internalize what you need to know before you're asked to take a practice exam.
In addition to their tests, ExamFX offers some live online training. However, it's clearly not the main focus of their Series 6 exam prep catalog. These sessions serve as good learning tools, but the real value remains in the test based format. Thanks to that limited focus, the course is able to be a bit cheaper at $129.
ExamFX prepares you for the Series 6 exam in a couple of key ways, for instance:
Interactive Learning Portal
Online Exam Simulations
Readiness Exam
Guarantee Exam
Instructor Support
On Demand Video Lectures
Online Flashcards
Live Online Training
Bottom Line:
If you like what
STCUSA
has to offer but can't quite afford it, then this is where you should be looking. It's a much cheaper alternative with a lot of the same tools.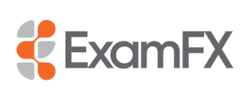 Save up to 20% on ExamFX Securities Review Courses
uses today
Last Used: 1 days ago
---
#4 Knopman Marks Series 6 Study Guide

Knopman Marks focuses heavily on their lecture content in order to prepare their students for the Series 6 exam. Consequently, you can expect most of your learning to come from video lectures when you sign up for their Series 6 exam prep course.
Without any live content, you won't be able to communicate with your instructor in the same way that you can with STCUSA. However, Knopman makes up for this with periodic instructor check ins. Thanks to those, you can be assured that you're always working on your weak areas and not wasting your time. Plus, these check ins help you manage the study schedule found in your personal online training center.
Knopman has a focused set of materials that they offer to all of their customers. They are:
Textbook/Ebook
Digital Flashcards
Offline Mobile App
Downloadable Supplements
6+ Hours of Video Lectures
Practice Exams
Training Center
Bottom Line:
Knopman is a decent self study program for the Series 6 exam. It's not quite as effective as the
Securities Institute of America
, but you should give this course a shot if you don't care about live content.
---
#5 Kaplan Series 6 Exam Prep

No matter what your learning style, Kaplan offers something for you, with their nice mix of Series 6 study material. They want to appeal to all kinds of students— and they've got a lot of experience doing exactly that for a wide range of professional certifications.
Unfortunately, that can make their Series 6 exam prep courses feel unfocused. In comparison, Knopman offers better video content, STCUSA has better live lectures, and Securities Institute of America has better practice exams (and a pass guarantee).
Despite that, Kaplan offers an appealing combination of all these features, making it a great choice if you're not sure which study strategy is the best for you. Here's a quick list of what they provide:
Exam Tips
Practice Exams
SecuritiesPro QBank
Performance Tracker
Class Notes
Checkpoint Exams
Study Calendar
Instructor Link
Video Library
License Exam Manual
Bottom Line:
Kaplan is a good alternative to the
Securities Institute of America
if that course is too expensive for you. Just make sure to remember that you won't get a pass guarantee with your purchase.
---
Series 6 FAQs
Q: What careers does a Series 6 license qualify me for?
A: People with a Series 6 license primarily find jobs as an insurance agent or financial advisor. As a result, they'll likely work in larger companies such as banks or investment firms. Your post exam work will most likely be an extension of what you've already done since the exam requires you to work for a FINRA firm.
Q: What's the difference between Series 6 and Series 7?
A: Both licenses allow you to sell securities, but Series 7 is much broader. While Series 6 focused primarily on mutual funds, insurance policies, and variable annuities, Series 7 allows you to sell all securities except commodities futures, real estate, and life insurance.
Q: How much does the Series 6 exam cost?
A: Enrollment for the Series 6 exam only costs $40. However, bear in mind that you'll also need to pay for a prep course beforehand if you want to make sure you pass on your first attempt.
Q: If I fail the Series 6 exam, how long must I wait before trying again?
A: If you're unable to pass the Series 6 exam, you must wait 30 days before trying it again. Furthermore, if you fail 3 times in a row the waiting period increases to 180 days. You will need to be sponsored and pay the exam fee for each attempt, so you shouldn't take failure lightly!
Bryce Welker is a regular contributor to Forbes, Inc.com, YEC and Business Insider. After graduating from San Diego State University he went on to earn his Certified Public Accountant license and created CrushTheCPAexam.com to share his knowledge and experience to help other accountants become CPAs too. Bryce was named one of Accounting Today's "Accountants To Watch" among other accolades.   As Seen On Forbes