25 May

Best SAT Prep Courses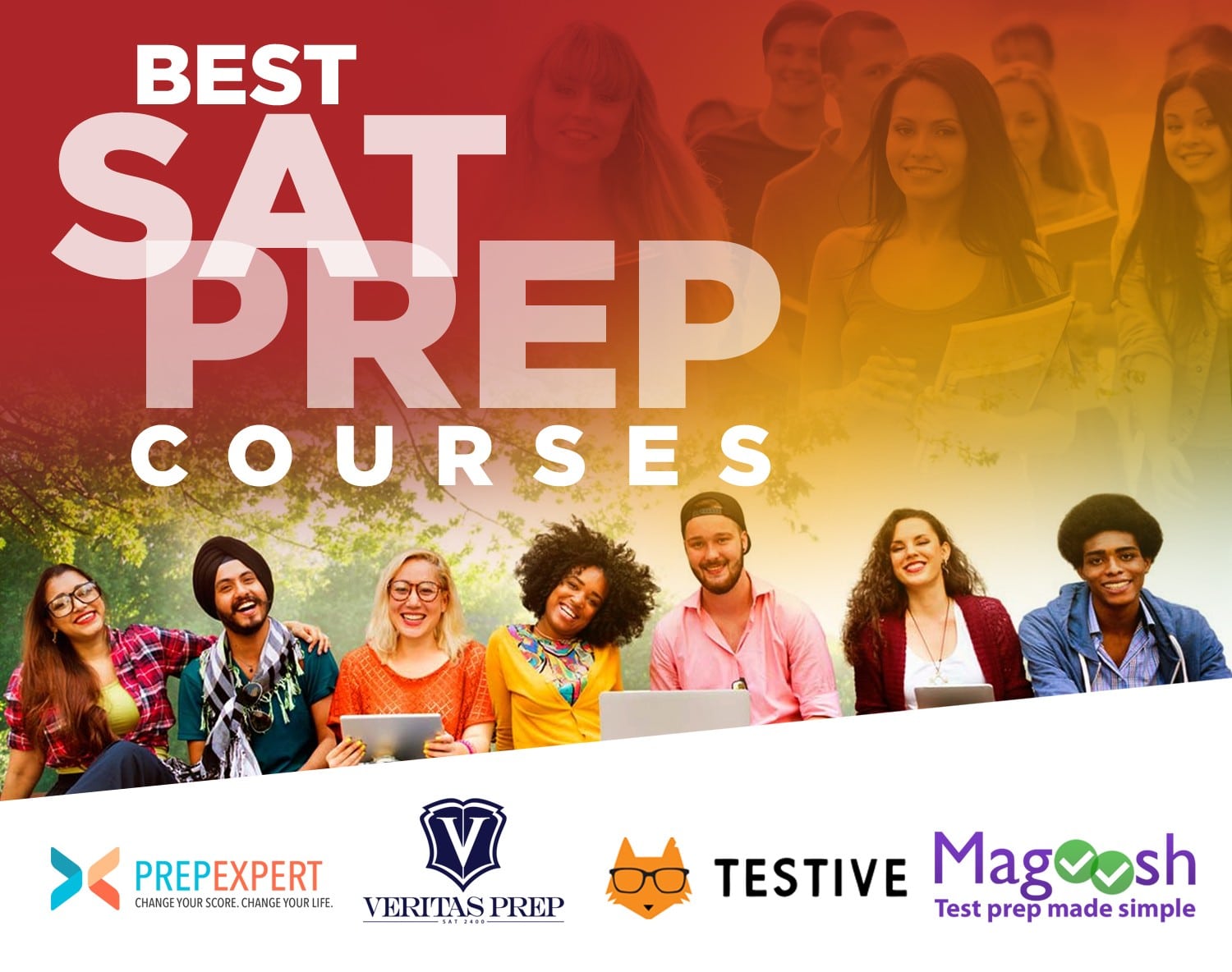 The College Board's SAT is a difficult exam that can have a major impact on your future as a college student. Because of this, many students planning on taking this test will look for educational resources that will better prepare them for the challenge. Unfortunately, there's a major hurdle right out the gate for students planning for the SAT:
Finding the right SAT prep course can be the hardest part of the process.
With so many companies offering different methods, prices, and features, it can become very time consuming and intimidating to choose a single tutoring course. This becomes even tougher when trying to find a review program within your budget, as this can drastically limit your options.
Feel like giving up? Not so fast:
In order to help you and other students, I have created this list of the best SAT prep courses in 2018. After reviewing countless courses and companies, I've curated the best online SAT prep courses that can help you to score high and pass the exam!
---
Prep Expert SAT Course (Rank: #1)
The SAT prep courses offered by Prep Expert are the best options for students, hands down.
Prep Expert was featured on Shark Tank, a hit TV show where five ruthless business moguls fight for investment opportunities in promising companies. Mark Cuban, a businessman known for only working with companies of the highest quality, picked Prep Expert for investment. If Mark Cuban is working with a company, you know they're the real deal.
Here's what makes Prep Expert worth the hype as the best SAT prep resources for students:
Three different SAT courses are provided by this company that are designed to suit the needs of different students. The options are for a live in-person course, a live online course, and an on-demand online course. Out of these options, their most popular course is the live online one, which involves student taking classroom-style courses live on their computer.
All three styles of review courses are taught by 99th percentile instructors: the best in the business. Even the company's founder, Shaan Patel, is highly qualified due to the fact that he achieved a perfect score on the SAT. With the combined brainpower of Shaan and his team of experts, these courses were designed with the highest possible quality. Furthermore, these tutors take the time to be available for each and every student; all their live classroom sessions allow students to ask them questions and clarifications about the standardized exam.
The live in-person courses offer around 60 hours of classroom time, in comparison to many other review courses offered by other companies that are only 18-25 hours in length. This substantial difference in curriculum length really allow Prep Expert's instructors to provide more insight and depth into SAT problems, increasing students' understanding of the material as well as their scores.
Prep Expert's live course also features 4 proctored exams. This is a useful resource that allows students to acclimate to the exam environment and can help them determine the correct speed to advance through it.
Signing up for a Prep Expert course includes access to 5 books written by company founder Shaan Patel. These books can provide useful info from the perspective of someone who accomplished the incredibly difficult feat of reaching a perfect SAT score. These useful educational resources are free for students to read even after they finish their course.
Prep Expert also offers one of the best guarantees in the business. They claim to improve each student's score by 200 points at the risk of a full refund, showing their willingness to put their money where their mouth is.
Despite all these fantastic features included in Prep Expert's SAT programs, one drawback has left a few customers less than satisfied. If an issue arises that necessitates contacting customer support, it can take a long time before these problems are resolved. Aside from this, Prep Expert is a terrific resource at a fair price, getting our pick for the Best Online SAT Prep Course.
Our Suggestions
Looking for some more advice on a rock-solid SAT study plan?
Here are some additional suggestions to help you find the most cost effective SAT study plan to fulfill your collegiate aspirations. With so many different options and formats to pick from, it can be somewhat difficult to decide even with all the information contained in this guide. For the completely lost, we suggest that you:
Take the

Prep Expert SAT course

if you are looking for the best overall live online course. If you are looking for a live in-person course and Prep Expert classes are not offered in your area, the next best option would be either

Veritas

or

Kaplan

, depending on which is offered in a more convenient location for you.

Time-strapped students may find it difficult to find time for a live course with required time slots. In this case an on-demand style prep course from

Testive

would be the best choice since they offer the best on-demand prep course around.

If you are looking for a decent SAT prep course on a tight budget,

Magoosh

would be your best choice.
Hopefully this information helps you to achieve your dreams of scoring high on the SAT. Keep in mind that even with the best SAT prep program, the key difference between passing and failing is your own determination and desire to succeed.
Now

get out there and hit those books!