01 Jun

Best FRM Study Materials – Top 3 Comparison

Choosing the best FRM exam study material could be the most important decision you will make on your journey towards becoming a Financial Risk Manager.
You will be spending 100's of hours studying, so it's crucial to find the FRM course that best fits your learning style and background.
So here's the good news – we have researched and reviewed all the FRM study materials below so you don't have to! Here are the best FRM exam study material review courses to help you pass the exam on your first try and become a financial risk manager.
Click Below To Research the

Top 3 FRM Exam Study Materials and Prep Courses of 2019:
ApnaCourse FRM Prep Course
BEST FRM COURSES
CRUSH RANKINGS
#1
#2
#3
PRICE PART 1
$645
$451
Show Coupon
$449
$280
PRICE PART 2
$645
$451
Show Coupon
$449
$280
FULL-LENGTH
PRACTICE EXAMS
 Yes
Interactive Quiz
4
VIDEO INSTRUCTION
HOURS
40
67
38
FRM FORMULA
SHEETS
40+ Pages

✓

✗

FORUM
DISCUSSION

✓

✓

✓

STUDY
PLANNER

✓

✓

✗

INTERACTIVE
QUESTIONS

✓

✓

✗

FREE DEMO

✓

✓

✓

ONLINE ACCESS
PERIOD
Through Exam Day
1 Year
180 Days
FREE TRIAL
OR DEMO
Start Now
Start Now
Start Now
---
Wiley FRM Review Course (#1)

OVERALL RATING: ★★★★★

Detailed Answers with Quality Questions: Wiley has a longstanding reputation in many segments of test prep of providing quality study materials to help students prepare for various financial exams, and the FRM course is no exception. The carefully selected questions and detailed answers will

Great Instructional Videos: Wiley FRM includes more than 40 hours of video instruction and demonstrations of how to work out even the most challenging problems. The videos cover the most important concepts and formulas and can be accessed from mobile devices (streaming video only).

Access Until the Day of Your Exam: It's important that you can study at your own pace, plus you never know when things can come up. With Wiley, you won't have to keep track of your course expiration and there's no surprises. You will automatically get access for as long as you need it until the date of your actual FRM.
---
---
Wiley FRM Coupon Code
Wiley FRM Review SAVE 20% OFF FRM Courses!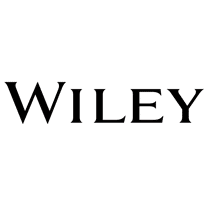 FRM, Wiley FRM, Special Offer 37 uses today
FRM 37 uses today
Save 20% OFF on your Wiley FRM Silver and Self-Study Courses with code.
More
Last Used 6 hours ago
Expiration Date:
June 26, 2019
Bionic Turtle FRM (#2)

OVERALL RATING: ★★★★★

Study Notes and Instructional Videos: The Bionic Turtle videos and corresponding helpful study notes walk you through the complex quantitative concepts. They include straightforward explanations and visual demonstrations designed to help you solve practice problems in an easy to follow step by step format.

Community Studying: Check out the huge forum for answers to all of your FRM questions!  They have hundreds of practice questions which are discussed in the forum, including at least 200 in-depth discussions of current and previous GARP practice exam questions. You can ask more than 30,000 members to share advice and plus study tips. Several areas are open even if you don't have a subscription but the rest do require you to purchase a course.

Large Question Bank: The FRM question bank from Bionic Turtle has over 4,400 questions.  The company founder, David Harper, writes new questions and introduces them to the community forum 1st, and the test bank is continuously updated to reflect the actual exam.

Access for 1 Year: You will have a full year to study with Bionic Turtle's course. All study materials are accessible for one year after purchase and it is possible to extend the course by 3 months for an additional fee if necessary.
Apna Course FRM Study Materials (#3)

OVERALL RATING: ★★★★★

Full-length Practice Exams: One of the best features of APNA Review is that students get access to 4 full-length practice exams for a relatively inexpensive price. One of the best way to prepare for an exam is to take a realistic practice test under exam-like conditions. Of the courses we review here, only APNA gives clients that option.

Affordable Price: APNA's relatively low price tag makes it a great option for students who are on a tight budget. For only $180 you will get access to practice exams, several hundred practice questions, instructional videos, a forum, and ebook. Try it for free first by taking advantage of their free demo!

Part 2 Materials Limited: Although the course materials for Part 1 have been available for some time, the Part 2 FRM course was recently released and has only had a few enrolled clients. It includes 11+ videos and 40 lecture topics as compared to 27+ videos and 91 lecture topics for the Part 1 course.
Top 3 Best FRM Study Materials
| | |
| --- | --- |
| FRM Review Courses | Discounted Price |
| Wiley FRM Review | $792 |
| Bionic Turtle FRM Prep | $799 |
| Apna Course FRM Review | $280 |