Any job that requires a Financial Risk Manager (FRM) certification is much more serious than others— including similar certifications like the CFA®. You're required to work with large sums of money and manage risk for huge companies— major banks, accounting firms, insurance companies, and asset management firms.
Because of this, the ultimate goal when preparing to take your FRM exam is to find the best study materials and prep courses on the market. This will not only help you pass both parts and become certified, but it'll also prepare you for expertly handling the duties of the job.
But where would you even start looking, and how would you know if a particular provider is the best fit for you?
You don't need to lift a finger, we've already compiled this information for you below:
Check out our breakdown of the best FRM Study Materials and Test Prep course (and one that you should definitely avoid). Remember, accuracy and attention to detail is necessary to manage risk in financial markets— so you'll want to choose one of the best courses to learn how to do it correctly.
Read on to get your career started the right way!
These are The Top 4 Financial Risk Management Study Materials and Prep Courses in October 2021:
Kaplan FRM Prep Course
---
---
---
Udemy FRM (#4)
OVERALL RATING:★★★★★
Udemy FRM Review Pros & Cons [2020]
What Everyone Needs To Know:
Udemy specializes in a self-paced program with heavy focus on video lectures. This sets it apart from other courses— both for better and for worse.
PROS
Engaging Lectures:
Every video lecture has been designed to teach you while keeping you engaged. The instructor for this Udemy course understands that videos are useless if you don't remember anything from them.
Excellent Instructor:
Micky Midha is an experienced professional with experience as both a teacher and CFA. This allows him to easily convey important information based on their personal and professional experiences. It also guarantees that the information in each lecture has been personally tested by the one who designed the course.
CONS
Limited Live Content:
Udemy is very much a self study course. That means there is no substantial live content in this course. You'll have the opportunity to speak with your instructor every week, but that's the extent of what they offer. Still, the self study materials are strong enough to stand on their own, making any live materials largely unnecessary.
Bottom Line: This course is excellent if you want an alternative to the more common testing heavy courses. Plus, their video lectures will help you out in a way unique to Udemy. At $199, it's not much of a gamble to try this out and see if you like it.
---
Apna Course FRM Study Material (#5)
Full length FRM practice tests at a value price point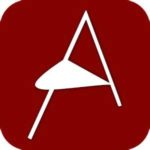 OVERALL RATING:★★★★★
Apna Course FRM Review Pros & Cons [2020]
What Everyone Needs To Know About Apna Course:
ApnaCourse is one of the leading e-learning platforms available today, having helped thousands of professionals to enhance their skills and further their careers. See below to find out what we really loved as well as what we weren't particularly taken with during our time with ApnaCourse.
PROS
Full-length Practice Exams:
One of the best features of APNA is that students get access to 4 full-length practice exams for a relatively inexpensive price. One of the very best methods of reviewing for an exam is to take a practice test. The practice exams found here are particularly effective as they are modeled to simulate the FRM exam.
Affordable Price:
APNA's relatively low price tag makes it a great option for students who are on a tight budget. For less than $200 you'll get access to practice exams, several hundred practice questions, instructional videos, a forum, and an ebook. Try it for free first by taking advantage of their free demo!
CONS
Part 2 Materials Limited:
Although the course materials for Part 1 have been available for some time, the Part 2 FRM course was more recently released and is still gaining traction. Part 2 includes 11+ videos and 40 lecture topics— far fewer than the 27+ videos and 91 lecture topics for the Part 1 course. While we understand some things take time to develop and grow, it would be nice to see a greater level of parity between the two.
Bottom Line: Those looking for relatively simpler course offerings compared to the first entries on our list may find ApnaCourse appealing in its efficient approach at an affordable price. While there's definitely some room for improvement in terms of the overall offerings — specifically in their Part 2 course — we found the complete package to still be quite impressive.
---
Kaplan FRM Study Materials (#6)
A great contender for a FRM review course


OVERALL RATING:★★★★★
Kaplan FRM Review Pros & Cons [2020]
What Everyone Needs To Know About Kaplan Course:
Kaplan has helped thousands of professionals to achieve their professional goals. Specifically for the FRM Exam, however, Kaplan has shown itself to be successful yet again with a 91% student recommendation rate. Read on to see if Kaplan is right for you.
PROS
Online Weekly Instruction:
Kaplan's courses include a weekly online course. These classes total to 30 hours of online learning and are a part of both the Part I and Part II bundle Premium Bundle Option that Kaplan offers. It doesn't offer the same personal touch as AnalystPrep's community features, but it's a decent substitute.
Stellar Web Content:
In addition to the online courses, Kaplan makes sure that you have plenty of options to continue learning and reviewing outside of class time. Their bundles include an Online Review Workshop, Online Mock Exams, and a resource library. They also have the option to take check-in exams along the way to make sure that you keep on top of your progress.
CONS
Double the Bundles:
While we understand that the exam is split into 2 parts that you need to pass, we found that Kaplan was one of the few providers that split these into completely separate bundles. This essentially doubles the cost of their study materials to students and candidates that need to prepare for both exam parts
Bottom Line: Overall, we loved what Kaplan had to offer. Their online platform offers a truly comprehensive review program that will prepare you for success. However, those looking for a simpler approach may not appreciate how this course splits up its exam prep packages.
---
Frequently Asked Questions
Can anyone take the FRM Exam?
Yes! Any student is welcome to take the FRM Exam; no special certification or degree is required. However, you will be required to gain work experience before becoming certified.
How do I obtain my FRM certification?
FRM certification can be obtained after passing two highly difficult multiple choice exams. Additionally, you must have 2 years of relevant work experience.
How do I maintain my FRM certification?
It is strongly recommended that certified FRMs complete 40 hours of Continuing Professional Development courses per year in order to keep up with the latest developments in their field.
CFA® Institute does not endorse, promote or warrant the accuracy or quality of CrushTheCPAExam.com. CFA® and Chartered Financial Analyst® are registered trademarks owned by CFA® Institute.