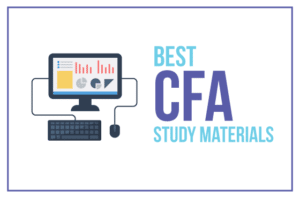 Choosing the right CFA® exam study materials may be the single most important decision on your path towards becoming a Chartered Financial Analyst.
In the finance industry, the CFA® Institute's designation of a CFA® charterholder is the holy grail of certifications, primarily due to the incredible length and difficulty of the three CFA exam levels that must be passed.
You will be spending 100's of hours studying, so it's crucial to find CFA review course materials that best fit your personal learning style, budget, and needs.
So here's the good news – we have researched and reviewed all the most popular CFA exam prep courses below so you don't have to! The comparison chart below will help you determine which CFA course is best suited for you, increase your test prep efficiency, and decrease wasted study time.
These are the Top 5 Best Selling Chartered Financial Analyst (CFA®) Exam Review Courses in September 2022:
Illumeo CFA® Review
Bloomberg CFA® Study Materials
Here are the best CFA® study materials to help you pass CFA® Levels 1, 2, and 3 on the first try and become a Chartered Financial Analyst charterholder.
---
#1: Wiley CFA® Review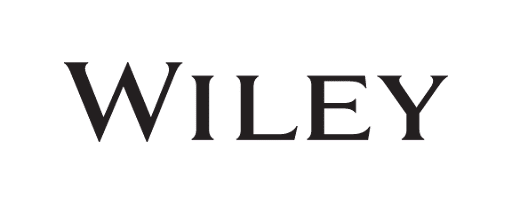 OVERALL RATING: ★★★★★
Wiley CFA® Review Pros & Cons 2022
What Everyone Needs To Know About Wiley CFA® Review
PROS
Repeat Takers Welcom:
This is one of the best options for students who have already failed a CFA exam attempt in the past. In fact, students who tried using Kaplan's CFA course and failed their exam will receive an extra 50% discount when switching over to Wiley!
Award-Winning Platform:
The dashboard, user interface, and other designed features of Wiley's online CFA review course is so intuitive that it was nominated for an award. This means you'll have a much easier time retaining difficult concepts on exam day when you use this platform.
Communication With Instructors:
The professionals who teach Wiley's CFA course are experts in multiple accounting fields. If you have any issues with their video lectures or online practice questions, these instructors will respond to any of your questions within less than 48 hours.
Accessible to Everyone:
Do you struggle with colorblindness or dyslexia? Any learning disabilities that might affect your ability to learn through this online platform have been anticipated by Wiley, which is why there are tons of helpful accessibility features built into their online learning platform.
Bottom Line: Wiley CFA Review is one of the most accommodating and helpful online review courses for the Chartered Financial Analyst exam. You can get a sweet deal if you switch over from another company like Kaplan; we promise you won't regret making the switch!
No Discounts, Check Back Soon
---
#2: Analyst Prep CFA® Review Materials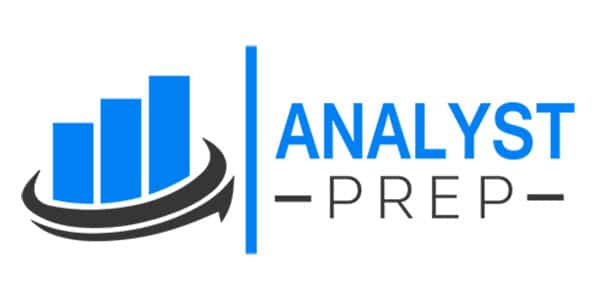 OVERALL RATING: ★★★★★
AnalystPrep CFA® Review Pros & Cons 2022
What Everyone Needs To Know About AnalystPrep CFA® Review
PROS
Try Before You Buy:
When you first sign up for an AnalystPrep account, you'll be able to access several free study materials. These are an excellent example of their high-quality practice questions and intuitive course dashboard.
Collaborate With Classmates:
Much like other online prep courses, AnalystPrep includes a community forum to replicate the social aspect of a traditional classroom. However, they also go a few steps further with comparative analytics — letting you compare your progress to fellow students — and the ability to rate individual practice questions.
Excellent Instructors:
The writers and instructors for all of AnalystPrep's CFA® study materials are highly qualified and offer tremendous professional insight for their students. Among this course's faculty are PhD holders, college textbook authors, and experienced finance professionals.
International Support:
If you're worried about being able to access AnalystPrep in your country, don't worry. They're more than willing to work with you in figuring out how to enroll regardless of your country or currency. Just contact them and you'll receive the help you need.
Bottom Line: Without a doubt, the best resource for struggling CFA® students is AnalystPrep. You can compare notes and track progress with your fellow students while learning from some of the best tutors and authors available. At least try their free material if you're interested!
No Discounts, Check Back Soon
---
#3: The Princeton Review CFA® Prep Course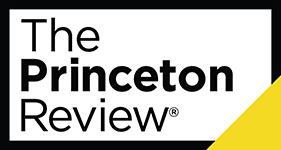 OVERALL RATING: ★★★★★
The Princeton Review CFA® Review Pros & Cons 2022
What Everyone Needs To Know About Princeton Review CFA® Prep
PROS
Pass Guarantee:
It's always a gamble to pay for a prep course because you run the risk of failing the exam and wasting your money. Fortunately, The Princeton Review's Level I CFA® prep course removes this risk by promising a full money-back guarantee to any students who don't pass the test!
Study Smart, Not Harder:
Although most prep courses will promise to provide students with hundreds of study hours worth of material, The Princeton Review has a different approach. Without affecting your ability to pass the exam, this CFA® prep course is designed to cut down on total study time for maximum efficiency.
CONS
CFA® Level 1 Only:
Although they aren't new to educational test prep, The Princeton Review is new to CFA® test prep. As a result, they currently only offer a prep course for students looking to pass the Level I CFA® exam. Hence, you're unfortunately going to have to look elsewhere for study materials in order to pass the remaining two levels.
Bottom Line: The Princeton Review is a well-renowned test prep course provider due to their focus on providing quality study tools that will prepare you for your exams without wasting too much of your time or money. For that reason, it should come as no surprise that their brand-new CFA® Level I prep course is an excellent choice for any aspiring financial analysts.
TAKE ME TO PRINCETON REVIEW CFA®
Princeton Review CFA® Review Course Discounts & Promo Codes
No Discounts, Check Back Soon
---
#4: Illumeo CFA® Prep Course

OVERALL RATING: ★★★★★
Illumeo CFA® Review Pros & Cons 2022
What Everyone Needs To Know About Illumeo CFA® Review
PROS
Great Deal:
Illumeo's test prep platform is one of the most affordable options currently available to CFA® students. That's because they don't just provide you with access to their CFA® prep course; with a full subscription, you can try thousands of other courses as well.
Excellent Organization:
The CFA® Level 1 course included with Illumeo is organized into 11 smaller sections. Each section covers a specific aspect of the exam's content with small video lectures. This layout makes it easy to find content that's directly related to a specific subject— no wasted time scrubbing through hours of video lectures!
CONS
Practice Questions:
Unfortunately, Illumeo's CFA® Level 1 course has a pretty light question bank. Instead, most of its content takes the form of video lectures, so it's still a great choice if that's what you're interested in!
Bottom Line: Illumeo is the best choice for students who want to learn more than just CFA® concepts. Whether you need continuing education or are pursuing other certifications, this is a terrific resource for you.
---
#5: Bloomberg CFA® Prep Course

OVERALL RATING: ★★★★★
Bloomberg CFA® Review Pros & Cons 2022
What Everyone Needs To Know About Bloomberg CFA® Review
PROS
Top-Rated Instructors:
The instructors with this course are top-rated and extremely knowledgeable. Because of this expertise, everything you're going to learn is in line with the latest tips and tricks that are available to anyone studying for the CFA®. The tutoring services that Bloomberg provides are what puts this course over the top, as it's something that many other companies do not offer.
Adaptive Learning Technology:
Bloomberg uses state-of-the-art technology to give you a great learning experience. After an initial assessment period, the course will figure out which of the areas are troubling you, and adjust your study plan accordingly. While other courses may have adjustment mechanisms, Bloomberg's is among the best in this regard.
Dashboard:
Because Bloomberg has resources that aren't available to many prep companies, its technology is above and beyond that of any of its competition. The dashboard in this CFA® review course is unparalleled, as it comes with an aesthetically pleasing home page, great web design throughout, and easy-to-navigate headers and dropdown menus.
CONS
No Video Content:
Although there are many fantastic tools available for CFA® students who sign up with Bloomberg, video lectures aren't one of them. This means that you're out of luck if you can't make it to one of their extremely limited Live Classroom courses.Bottom Line: Bloomberg CFA® prep provides powerful analytics reporting. Despite this, the high price tag may cause some students to reconsider enrollment.
CFA® Institute does not endorse, promote or warrant the accuracy or quality of CrushTheCPAExam.com. CFA® and Chartered Financial Analyst® are registered trademarks owned by CFA® Institute.
Bryce Welker is a regular contributor to Forbes, Inc.com, YEC.co and Business Insider. After graduating from San Diego State University he went on to earn his Certified Public Accountant license and created CrushTheCPAexam.com to share his knowledge and experience to help other accountants become CPAs too. As Seen On Forbes