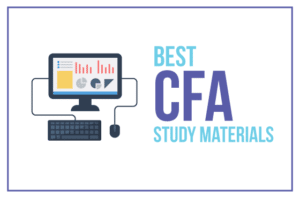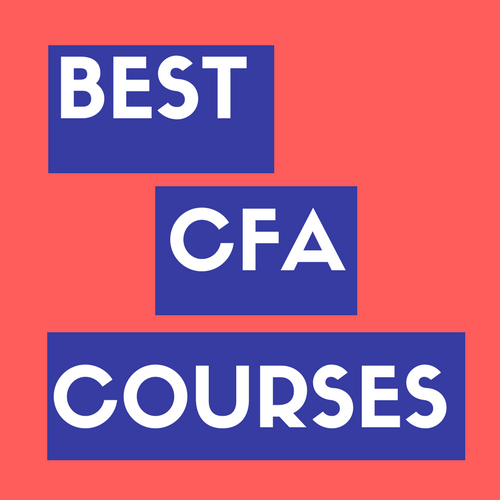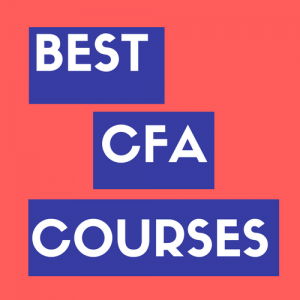 Choosing the right CFA exam study materials may be the single most important decision on your path towards becoming a Chartered Financial Analyst.
In the finance industry, the CFA Institute's designation of a CFA charterholder is the holy grail of certifications, primarily due to the incredible length and difficulty of the three CFA exam levels that must be passed.
You will be spending 100's of hours studying, so it's crucial to find CFA review course materials that best fit your personal learning style, budget, and needs.
So here's the good news – we have researched and reviewed all the most popular CFA exam prep courses below so you don't have to! The comparison chart below will help you determine which CFA course is best suited for you, increase your test prep efficiency, and decrease wasted study time.
These are the Top 5 Best Selling Chartered Financial Analyst (CFA) Exam Review Courses in 2020 (April):
Apptuto CFA Study Materials
Analyst Prep CFA Review Course
Bloomberg CFA Study Materials
Here are the best CFA study materials to help you pass CFA Levels 1, 2, and 3 on the first try and become a Chartered Financial Analyst charterholder.
Wiley CFA Review Pros & Cons [2020]
What Everyone Needs To Know About Wiley CFA Review
You'll get all the access you need to Wiley CFA course materials. Not only do you have access to the course until you pass, all content updates, course changes and software upgrades are free. These are great features for a CFA course; most other companies are not so generous and access typically ends on exam day, and then you could be out of luck.
Wiley knows that there a gigantic amount of material to cover for the CFA Exam, which is why this course is organized into clear and concise lessons. Shorter lessons allow you to stay engaged (and awake), retain more information for a longer period of time, and better monitor your progress.
If you are worried about how to cover all of the course material fast enough, don't be! Wiley's Exam Planner allows you to enter the date of your exam and will provide you with a customized study plan so you'll know what to study each day until the test.
Wiley's continuous content updates mean that you are always getting the most recent, relevant content for the CFA Level 1 Exam. Top-notch lectures by experienced instructors, excellent written guides, and the inclusion of every Learning Outcome Statement (LOS) in the CFA exam curriculum make this one of the most comprehensive courses on the market.
Bottom Line: In addition to providing high-quality learning material, Wiley helps to make it more palatable to students by breaking it down into clear and concise lessons. Students are also granted unlimited access.
Wiley CFA Review Course Discounts & Promo Codes
Adapt Prep CFA Review Pros & Cons [2020]
What Everyone Needs To Know About Adapt Prep CFA Review
The instructors short and to-the-point video lectures only average about 10 minutes each! You'll have access to 40+ hours of instruction per level that have been broken down into more manageable chunks of time so you can learn and retain information more efficiently.
Our Topic Mastery report provides feedback assessing your preparation for your next CFA Level I exam.  Topic Mastery serves as a guide to your preparation.  We encourage candidates to dedicate more time to topics that need more improvement.  With Topic Mastery, you can study more efficiently.
 Adapt Prep has worked hard to make the their course software and videos load faster in terms of response time. They've added additional databases and servers to ensure that you won't be bogged down due to video buffering or lag time.  As we tested out their course we were amazed at how quickly the software performs.
AdaptPrep CFA is the best bang for your buck prep course on the market. Their Complete course package costs less than half as much as the industry average making them the most affordable comprehensive CFA study materials you will find anywhere
Bottom Line: AdaptPrep has designed their CFA review course to be blisteringly fast and easy to use. All of their video lectures are similar time-efficient since they only take around 10 minutes to finish watching.
Adapt Prep CFA Review Course Discounts & Promo Codes
 It's always a gamble to pay for a prep course because you run the risk of failing the exam and wasting your money. Fortunately, The Princeton Review's Level I CFA prep course removes this risk by promising a full money-back guarantee to any students who don't pass the test!
 Although most prep courses will promise to provide students with hundreds of study hours worth of material, The Princeton Review has a different approach. Without affecting your ability to pass the exam, this CFA prep course is designed to cut down on total study time for maximum efficiency.
 Although they aren't new to educational test prep, The Princeton Review is new to CFA test prep. As a result, they currently only offer a prep course for students looking to pass the Level I CFA exam. Hence, you're unfortunately going to have to look elsewhere for study materials in order to pass the remaining two levels.
Bottom Line: The Princeton Review is a well-renowned test prep course provider due to their focus on providing quality study tools that will prepare you for your exams without wasting too much of your time or money. For that reason, it should come as no surprise that their brand-new CFA Level I prep course is an excellent choice for any aspiring financial analysts.
Princeton Review CFA Review Course Discounts & Promo Codes
#3: Apptuto CFA Review Course
Apptuto CFA Review Pros & Cons [2020]
What Everyone Needs To Know About Apptuto CFA Review
Apptuto gives you access to 3,000+ questions and detailed explanations. All questions are written by CFA qualification holders. Their unique Similar Question Generator allows you to work on exactly those questions you need to practice the most.
 Create as many practice tests as you want with questions chosen from specific readings, by question-type or difficulty level and then decide how they should be weighted on your CFA mock exam. Check your performance on tests on the course dashboard while you track your progress in the course and see how you measure up against your peers.
Apptuto now offers Live-Online courses for CFA Level 1 and II exams and plan to release Level 3 in early 2017. Their Premium Course offers 54 hours of live-online CFA classes over an 18 week period and includes 1 on 1 coaching with the instructor.  You also have the option to take the Intense course which includes over 100 hours of live instruction.
AppTuto's prep courses are designed to help struggling students learn everything they need to know in order to pass the first few levels of the CFA exam. Unfortunately, they currently only offer these valuable study materials to English-speaking students, and it's unclear whether they plan on adding bilingual support in the near future.
Bottom Line: The CFA prep courses made by AppTuto are customizable and they also offer live instruction.
#4: Analyst Prep CFA Review Materials
Analyst Prep CFA Review Pros & Cons [2020]
What Everyone Needs To Know About Analyst Prep CFA Review
CFA review courses can be pricy, that's why Analyst Prep offers a version of its course for only $129. You'll get all the CFA practice questions, mock exams, video lessons, and more for a fraction of the cost.
Analyst Prep provides you with study notes that guide you toward the most important topics that are outlined in the Candidate Body of Knowledge (CBOK). The easy-to-read format of the study notes will help you understand the mountain of material efficiently and effectively.
With the Coaching package, you will have 5 hours with a personal tutor that can assist with your study plan and other aspects of learning. Even if you don't opt for the 1 on 1 coaching, there is an online community forum for you to ask questions and find answers.
 Analyst Prep's course comes with performance tracking so you can study the best way possible. The built-in software tracks your progress through test questions and scores them for you to clearly see what topics are your weak areas.
Despite their own admission that Level II of the CFA exam is considered by most students to be the hardest one, Analyst Prep's Level II exam review course is lacking some features. While their Level I CFA prep course offers helpful video lessons, there's no such option available for Level II subscribers.
Bottom Line: In addition to study notes and analytical tools, Analyst Prep provides 1-on-1 counseling sessions for struggling students.
#5: Bloomberg CFA Prep Course
Bloomberg CFA Review Pros & Cons [2020]
What Everyone Needs To Know About Bloomberg CFA Review
The instructors with this course are top-rated and extremely knowledgeable. Because of this expertise, everything you're going to learn is in line with the latest tips and tricks that are available to anyone studying for the CFA. The tutoring services that Bloomberg provides are what puts this course over the top, as it's something that many other companies do not offer.
Bloomberg uses state-of-the-art technology to give you a great learning experience. After an initial assessment period, the course will figure out which of the areas are troubling you, and adjust your study plan accordingly. While other courses may have adjustment mechanisms, Bloomberg's is among the best in this regard.
 Because Bloomberg has resources that aren't available to many prep companies, its technology is above and beyond that of any of its competition. The dashboard in this CFA review course is unparalleled, as it comes with an aesthetically pleasing home page, great web design throughout, and easy-to-navigate headers and dropdown menus.
Although there are many fantastic tools available for CFA students who sign up with Bloomberg, video lectures aren't one of them. This means that you're out of luck if you can't make it to one of their extremely limited Live Classroom courses.
Bottom Line: Bloomberg CFA prep provides powerful analytics reporting. Despite this, the high price tag may cause some students to reconsider enrollment.
Featured CFA Review Course Discounts & Promo Codes
CFA Institute does not endorse, promote or warrant the accuracy or quality of CrushTheCPAExam.com. CFA® and Chartered Financial Analyst® are registered trademarks owned by CFA Institute.