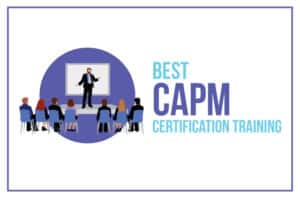 On your way towards receiving your Certified Associate in Project Management (CAPM) Certification it's crucial to find the correct CAPM exam prep course.
Browsing the web to find that perfect course can be daunting however, because similar to the PMP exam, there are endless options out there. We are here to end that frustration with our quick and easy comparison charts.
You'll be spending countless hours studying, so it's crucial to find the training that best fits your learning style and background, to help you become the project manager you want to be.
So here's the great news, we have researched and reviewed all the online CAPM certification training courses below so you don't have to! Our comparison will help you quickly determine the CAPM training which best fit your needs.
Top 6 Best Online CAPM Exam Prep Courses
Brain Sensei Complete CAPM Exam Prep Course (Rank: #1)
Interactive storytelling that keeps you engaged and motivated
OVERALL RATING:★★★★★
Brain Sensei CAPM Review Pros & Cons [2020]
What Everyone Needs To Know About Brain Sensei CAPM Review
PROS
Unique Teaching Style:
If you're sick of the same boring lecture content provided by every other test prep company on the market, you'll appreciate the way Brain Sensei's course works. This CAPM review course tells a unique story about a samurai to teach important project management concepts— something you're not going to find anywhere else!
Trial and Guarantee:
Considering the fact that Brain Sensei handles CAPM prep in a different way than other options, it's understandable that you might be unsure of its value. To help you understand why this is such a great learning resource, a free trial is available that demonstrates the layout of the entire course. Additionally, Brain Sensei even offers a 7-day return policy if you have any second thoughts.
Long Access Period:
Sometimes, things come up in your life that require you to put all your other plans on hold. This can make it tough to maintain your previously established study schedule— especially if your online review course has a limited access period. Fortunately, Brain Sensei provides all CAPM prep students with 6 months of full course access; feel free to take your time and get your studying done when it's most convenient.
CONS
Mobile App:
Nowadays, students like to do a lot of studying and test prep on the go with their smartphones or tablets. Unfortunately, Brain Sensei doesn't currently offer a dedicated mobile app for these devices to make the most of their resources. With that being said, their standard desktop layout is still fully accessible on these devices, so you should still be able to use them without running into any issues!
Bottom Line: Brain Sensei is unlike any other CAPM review course, which is a very good thing. They offer a refreshing take on project management education that's highly engaging— even for the most easily distracted students!
PM PrepCast CAPM Certification Training (Rank: #2)
Easy to understand study guide, with mobile availability

OVERALL RATING:★★★★★
PM PrepCast CAPM Review Pros & Cons [2020]
What Everyone Needs To Know About PM PrepCast CAPM Review
PROS
Simple Content:
The creators of PM PrepCast for the CAPM saw that competitor's materials were often complex and hard to understand. This is why they created a course that was easy to understand and does not resemble the overly-complicated language within the PMBOK Guide. The lessons are also based on both student and expert feedback ensuring you'll pass.
Access Anywhere:
You can use the PM PrepCast for CAPM certification training anywhere you go with the mobile "Personal CAPM Trainer." If you want to study on the train to work, while you're on the beach, during your lunch break at work, or anywhere else, you can as long as you have access to your tablet or smartphone.
Project Management Institute Registered Education Provider:
While using the PrepCast, you will also be completing your required 23 contact hours that are necessary in order for you to apply to take the exam.
CONS
No Free Trial:
The PrepCast CAPM certification training course has a lot of impressive features such as its large practice test question bank and hours of video lessons, but it does not offer a free demo of the course. However, it does offer a 90 day money back guarantee if you end up not liking the course.
Bottom Line: PM PrepCast does an excellent job breaking down the intimidating PMBOK content into a study guide that is easy for students to understand. This CAPM online course is also available on mobile devices.
PM Master Prep CAPM (Rank: #3)
A Non-Traditional Approach To CAPM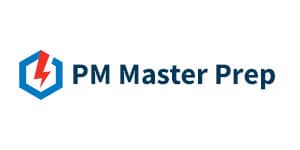 OVERALL RATING:★★★★★
PM PrepCast CAPM Review Pros & Cons [2020]
What Everyone Needs To Know About PM Master Prep CAPM Review
PROS
No More Memorization:
If you sign up for PM Master Prep's CAPM Super Simulator, you won't have to worry about memorizing huge quantities of raw data. Unlike many traditional review courses, Scott Payne designed his CAPM study materials to eschew rote memorization study techniques and focus entirely on real-world "case stories." This means you're unlikely to experience any other educational program like his: it's one-of-a-kind!
Backed by Knowledge:
Despite having a non-traditional teaching method, PM Master Prep still sticks to the Project Management Body of Knowledge (PMBOK) when writing all their practice questions for mock exams. This means that you can rest assured you're receiving the same education intended by the Project Management Institute— just in an unconventional way!
Gateway to PMP:
Completing your CAPM certification process and becoming an associate in project management is a terrific first step, but what if you want to go even higher? If you're curious about what it takes to move from CAPM to PMP certification, PM Master Prep offers a terrific gateway with their free Test Demo and Scott's podcast.
CONS
Questionable Design:
When visiting PM Master Prep's site to view their CAPM learning materials, you might notice some interesting design decisions when it comes to how they advertise their products. Make no mistake— this course is not a scam. However, you might get the impression that there's something off-putting due to multiple spelling errors and obnoxious, attention-grabbing effects.
Bottom Line: Don't expect a run-of-the-mill CAPM prep course when you sign up for PM Master Prep. Instead of long, boring lectures based entirely around vague theories and learning materials that force you to memorize terms and concepts, you'll be getting an engaging and grounded review course that actually prepares you for a future career in project management.
BrainBOK CAPM Training Online (Rank: #4)
Ample study material, value pricing, and even a free trial
BrainBOK CAPM Review Pros & Cons [2020]
What Everyone Needs To Know About BrainBOK CAPM Review
PROS
Pass Faster:
BrainBOK's strategy is to give students a way to do their CAPM exam prep faster. A variety of learning tools include the ITTO (Inputs, Tools and Techniques, and Outputs) Explorer, which presents all 47 Project Management processes in an interactive chart, and a feature to review the most bookmarked flash cards by all students in the program.
Reasonable Price:
For only $129 (90 days), you'll get access to a complete CAPM certification course, more than 800 sample questions, course analytics, a concise summary of the PMBOK Guide and important formulas, and 3 full-length simulated exams.
Free CAPM Study Materials:
BrainBOK offers access to a free trial that includes unlimited access to their ITTO Explorer, quizzes, an exam simulator, and over 150 flashcards. You don't even have to register if you have a Gmail account, you can just sign in and start studying for the CAPM exam.
CONS
No Offline Access:
BrainBOK does not offer a mobile application or offline access, but the BrainBOK claims that most features of the course can be accessed without problems on mobile devices such as tablets and smartphones.
Bottom Line: A free trial and reasonable price tag should convince frugal students to give BrainBOK a chance; with their ample study material that focuses on saving time, they certainly won't regret the decision.
GreyCampus CAPM Study Guide (Rank: #5)
Great offline study materials with a high passing rate
GreyCampus CAPM Review Pros & Cons [2020]
What Everyone Needs To Know About GreyCampus CAPM Review
PROS
High Advertised Pass Rate:
Having trained more than 20,000 trained professionals and boasts a higher than a 97% pass rate on the CAPM exam, GreyCampus can be trusted to get the job done when it comes to passing the CAPM exam. The course is fully accredited by a number of organizations including the PMI.
12 Months Access to the Course:
You will have 12 months of access to the online course and all CAPM study materials. This is several months more than leading competitors (most CAPM courses range from 30-180 days), making it a great choice if you can only study small sections of the test at a time. Note that the instructor helpline feature is only available for 30 days, so you should plan accordingly.
Quality CAPM Study Materials:
In addition to the on-demand audio video lectures, you will get a 23 Contact Hours Certificate, simulated exams, flashcards, tool kits, and a complete overview of the PMBoK5 and CAPM Certification exam. A complete program syllabus and agenda that lists all covered topics in the course is available on the GreyCampus website.
CONS
No App or Offline Access:
Most students appreciate the convenience of studying on the go and sometimes in areas where there's no service. Unfortunately, GreyCampus does not offer a mobile app to provide additional study options for the CAPM at this time.
Bottom Line: So long as enrolled students aren't interested in studying without an internet connection, GreyCampus' CAPM study materials are an excellent choice. Expect ample study material and a high pass rate.
Simplilearn CAPM Exam Preparation (Rank: #6)
Proven company, with a 98.6% passing rate



OVERALL RATING:★★★★★
SimpliLearn CAPM Review Pros & Cons [2020]
What Everyone Needs To Know About SimpliLearn CAPM Review
PROS
Proven Test Prep Provider:
Simplilearn is one of the largest certification providers in the world, with more than 3,000 certified and experienced trainers who have trained more than 500,000 professionals. Accredited by PMI, the CFA Institute and other industry leaders, Simplilearn's overall 98.6% pass rate for first time test-takers makes it an great choice.
Great Price:
For less than $400 you'll get over 9 hours of quality e-Learning content, 23 PDUs, 2 CAPM simulation exams, 12 chapter-end quizzes, a downloadable e-book for 30 days. If you need more time. SimpliLearn also offers a 3-day money back guarantee.
Free Course Demo:
Check the course website for an 18 minute preview of the SimpliLearn CAPM certification course and watch the first 3 short lectures in the first lesson for free. This will give you a good idea about the setup of Simplilearn's course to determine if it is the right for you.
CONS
Less Content:
Simplilearn compared to the competitors like PMPrepcast is the budget option, so it offers considerably less content. You'll only get 9 hours of online content and fewer practice test questions compared to more than 20 hours and hundreds of practice questions included in courses offered by other leading training companies.
Bottom Line: SimpliLearn is a safe bet for students who want a reputable CAPM prep course. However, it should be noted that they emphasize quality over quantity; students can definitely find better options if theyr're willing to pay even a little bit more.
Top 5 Best CAPM Prep Course Training Discounts
Bryce Welker is a regular contributor to Forbes, Inc.com, and Business Insider. After graduating from San Diego State University he went on to earn his Certified Public Accountant license and created CrushTheCPAexam.com to share his knowledge and experience to help other accountants become CPAs too. As Seen On Forbes