Jason Galaif, aka The CPA Exam Guy, is an accounting all-star who saw more of the exam than any prodigy would ever want to—he failed several sections and had a couple of passed exams expire. He now uses his extensive experience and knowledge to help would-be CPAs pass with as little effort and time as possible.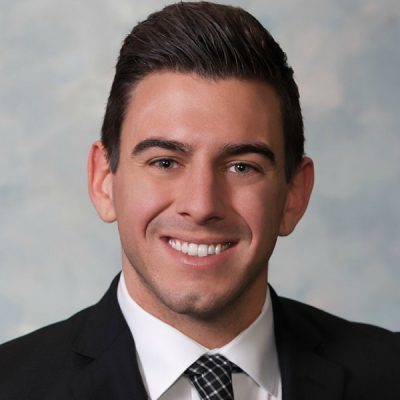 Anyone who has failed the CPA Exam has asked why it's so difficult. It's been ruminated upon by plenty of people in various stages of taking the exam. For our non-accountant friends, the answer makes them then ask why even bother? But truly, why is the CPA Exam so difficult?
It basically follows that age old adage, "If it were easy, then everyone would do it." Breaking down that adage, you come to the conclusion that it's meant to be a differentiator. It rules out those who do not posses the necessary skills or abilities. Bearing the title of CPA carries a great deal of meaning and respect behind those three letters. It vouches for the bearer in universal acknowledgement to his or her skills and abilities within the accounting discipline. They don't just hand them out all willy nilly. It's designed to be difficult. But we know that already. So let's focus on how instead of why.
How the CPA Exam is Difficult
The CPA Exam tests candidates on their ability to Evaluate, Analyze, Apply, Remember & Understand. When the exam applies these ideas, it does so to assess candidates in their exercise of higher order skills. 2017 brought some big changes to the CPA Exam, increasing difficulty with the inclusion of Evaluation and Analysis. The BEC and REG sections have each been increased by an hour, making all sections of the CPA Exam four hours in length.
With each exam section lasting four hours, the amount of time you can allocate for each question has to be precise and practiced. Each section has a different number of multiple choice questions (MCQ), the lowest amount being 62 for the BEC. While this is 10 less than previous BEC sections, it's not to make it easier. The BEC now also has 4-5 task-based simulations (TBS). These TBSs are meant to test real-life tasks performed by CPAs. They help ensure the public trust that CPAs can perform vital job duties and that they are experts in how to do so.
See the Top CPA Review Courses
Breadth of Material
Each section has an incredible amount of material to cover when studying. That's one of the main reasons why the CPA Exam is so difficult—and there's no way to cut that down. It makes efficiency crucial when studying so you can get through all the material and truly understand it and be able to apply it later. Getting through the material as efficiently as possible will largely depend on your learning style and which review course you choose. I highly recommend you sign up for a few different free demo's to see which one best fits your needs. Then you can determine the best CPA review course for you and save yourself some avoidable headaches.
CPA Exam Time Commitment
With the amount of material to study it's no surprise that consuming said material will take a considerable amount of time. All said and done, you'll probably put in 300+ hours of study for the entire CPA Exam. If you're like most people who take the exam, you probably already have a full time job of 40+ hours of work. Fitting over 300 hours into your schedule requires true commitment. Your social life will become almost non-existent while you're studying. Your relationships will either become stronger or wither and die. It's a turning point in your life.
There's Hope!
Yes, it is more than a struggle. It will test your cognitive abilities, your ability to commit to a regimented routine, your resolve, and even your relationships. But passing the CPA Exam is one of the most rewarding experiences of your life. You will have earned serious respect from colleagues and loved ones and you will be seen as a person of discipline, intelligence, and resolve.
And there are plenty of resources available to help you develop a fantastic study schedule, devour the material in the manner that's most befitting to your learning style, and ensure you have the best chance to succeed. The road to getting your CPA license is long and arduous, and at times it can be overwhelming. So prepare, commit, and stay positive. Good luck!
Thanks to Jason Galaif for sharing his experiences on how to prepare for the CPA exam! For more information or to follow him on social media, check out his website at CPAexamGuy.com.
Bryce Welker is a regular contributor to Forbes, Inc.com, YEC and Business Insider. After graduating from San Diego State University he went on to earn his Certified Public Accountant license and created CrushTheCPAexam.com to share his knowledge and experience to help other accountants become CPAs too. Bryce was named one of Accounting Today's "Accountants To Watch" among other accolades.   As Seen On Forbes