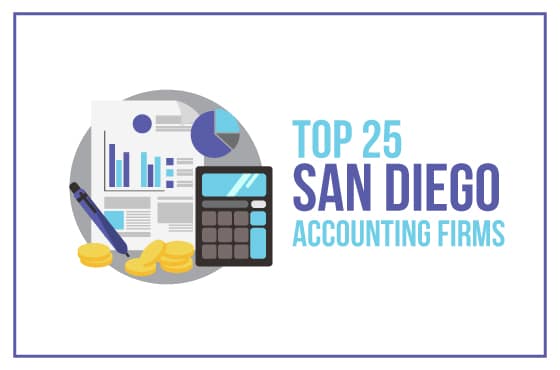 The city of San Diego, California is known for many things. It's the home to Legoland, Comic-Con, beautiful beaches, and the best Mexican food north of the border. This laid-back city is truly a paradise, whether you're a surfer, a skater, a nerd, a beer snob, or something in between. San Diego is also the home of the Crush Empire, your #1 resource for test prep reviews! But that's beside the point.
Something that San Diego isn't well known for is their accountants, and this is a real shame. Despite what you may assume about the relaxing beachside city, several large businesses and firms have their headquarters located there. With so many large companies operating out of this city, it stands to reason that there's some serious accounting talent there as well. And sure enough, there seem to be nearly as many amazing accounting firms and private practices in San Diego as there are successful businesses.
So, if you're looking for a quality bean counter in the city by the beach, take a look at our list of the top 25 accounting firms in San Diego! All of these entities and individuals have favorable reviews among both customers and employees, proving they are solid all-around organizations. In no particular order, they are:
1. CFO Hub
CFO Hub is headquartered in UTC and provides outsourced CFO, Controller, and accounting services. They come highly recommended on Google with 4.8 stars and very positive reviews from their clients.
2. TGG Accounting
This accounting firm is a franchise, with offices in several locations along the Western part of the United States. Their slickly designed website can offer helpful information for prospective clients in an easy to read manner.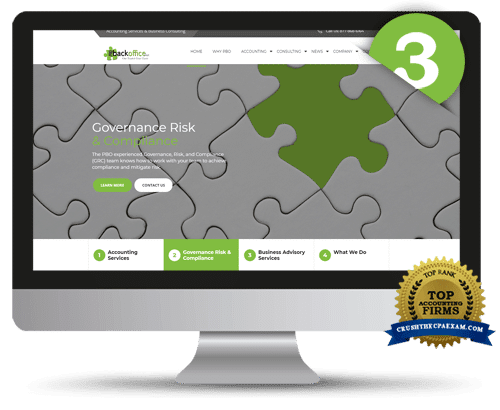 3. Pro Back Office
This San Diego-based financial organization offers tax services for small businesses and individuals in the entire county. They also have an impressive website with an extremely secure client portal.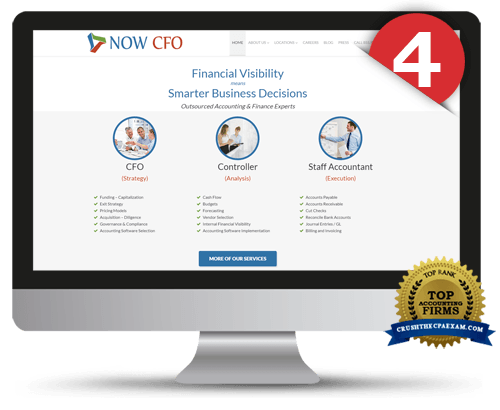 4. Now CFO
Don't be fooled by the outdated web design. This tax center, operated by CPA Heath Haggery II in Pacific Beach, is on the cutting edge when it comes to tax prep. They even offer assistance with Quickbooks!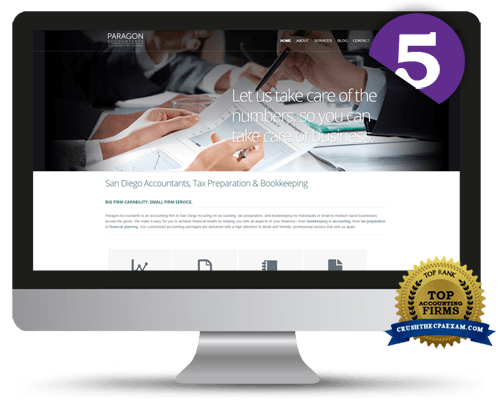 5. Paragon Accountants
This highly professional and well-reviewed accounting service provider is located near Balboa Park and offers a variety of helpful services. They are also licensed by Intuit to offer expert advice on Quickbooks.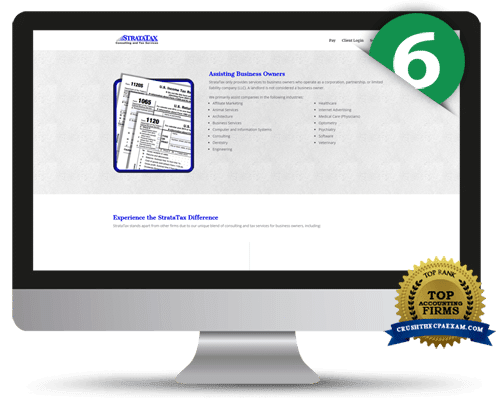 6. StrataTax
Although this Mission Center-based consulting and tax service company doesn't service individuals and has an extremely packed schedule, they are well worth the hassle according to their numerous satisfied clients.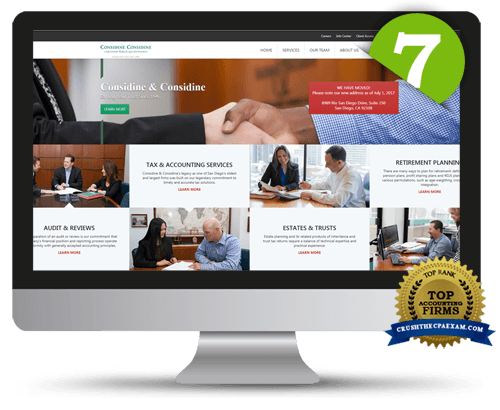 7. Considine & Considine
This redundantly named accounting firm located near Mission Valley offers a variety of services. Aside from accounting and tax services, they can perform auditing and help individuals plan for retirement.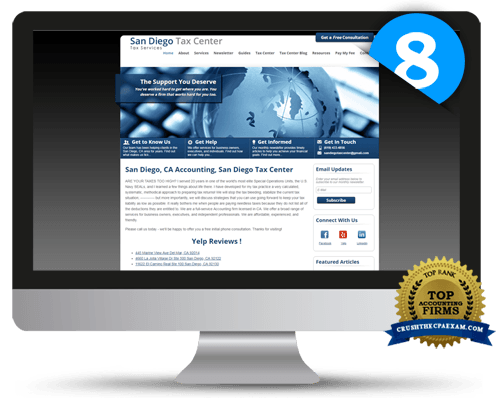 8. San Diego Tax Center
Dan the Tax Man is a veteran of both the professional tax industry and the armed forces. His tax center has offices in La Jolla and Del Mar that are dedicated to helping individuals and businesses save on their taxes.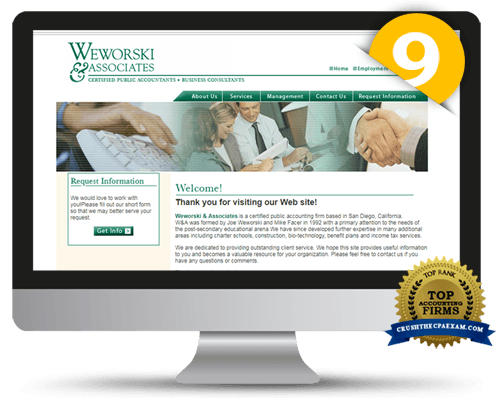 9. Weworski & Associates
With an initial focus on secondary schools, this San Diego-based organization has since expanded their services to provide accounting and consultation for a variety of businesses and individuals.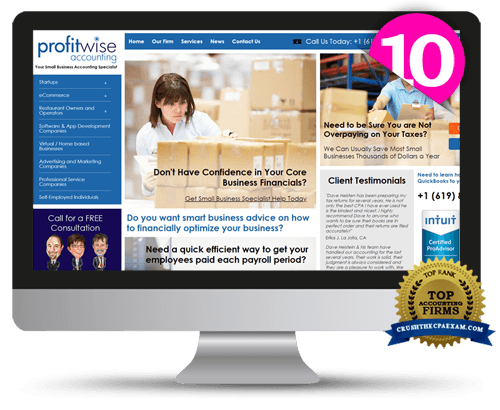 10. Profitwise Accounting
The brains behind this operation is Dave Heisten, a CPA and bestselling author. Dave and his team are talented and dedicated to serving the financial needs of anyone in the San Diego area.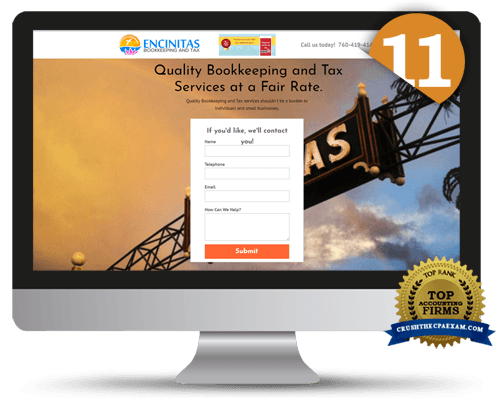 11. Encinitas Bookkeeping and Tax
Located in the beautiful city of Encinitas, Steve Crisler's business offers a variety of helpful services that include bookkeeping tips and tax preparations. As a nice bonus, they accept cryptocurrency as a form of payment.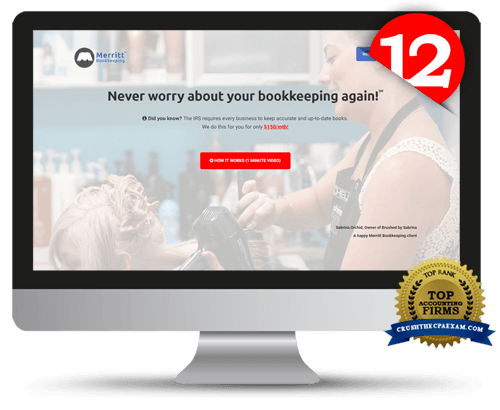 12. Merritt Bookkeeping
This accounting company approaches bookkeeping in a unique manner, providing a subscription-based package. Their 21st-century technique has yielded them very high praise on review sites like Yelp.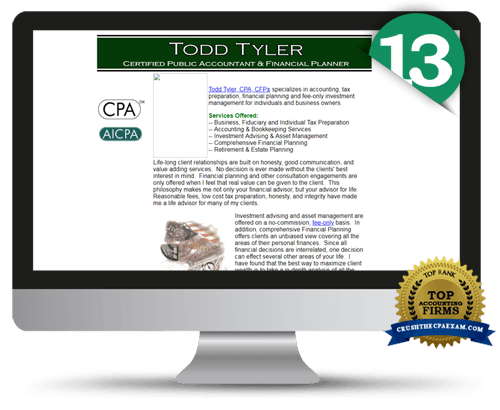 13. Todd Tyler, CPA CFP
Todd Tyler is a CPA and CFP who believes in fostering long-term relationships with clients. It's because of this that his tax prep, financial advising, and retirement planning services are so highly praised among his San Diego clients.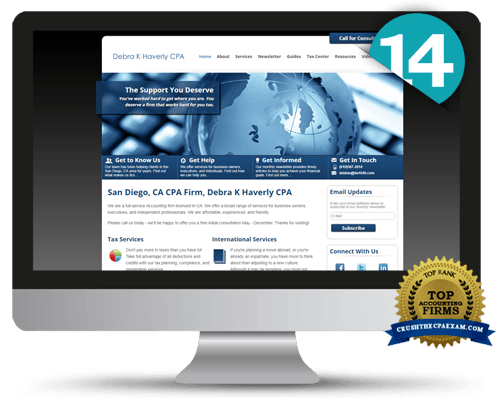 14. Debra K. Haverly, CPA
The financial institution run by CPA Debra Haverly is such a big hit in the San Diego area because of its three pillars: professionalism, responsiveness, and quality. You can't go wrong with these folks.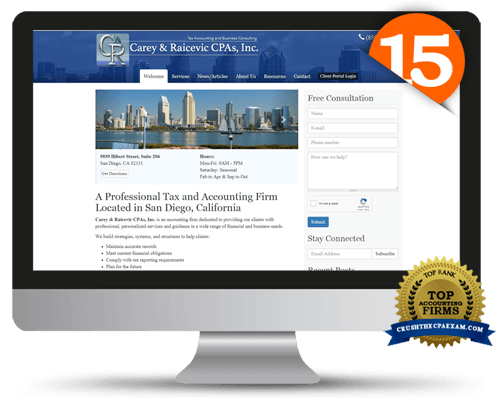 15. Carey & Raicevic CPAs, Inc.
With over 30 years in the business, clients for this San Diego accounting firm can rest assured that they have stood the test of time and can draw from a vast wellspring of experience in order to service their needs.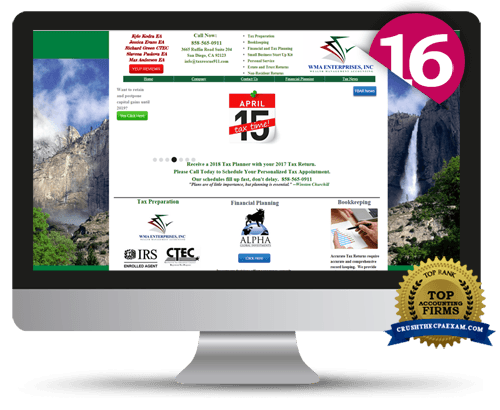 16. WMA Enterprises
For individuals in the San Diego area who are concerned about their tax situation, this company offers a variety of financial services to help assuage any concerns and resolve any nagging accounting issues.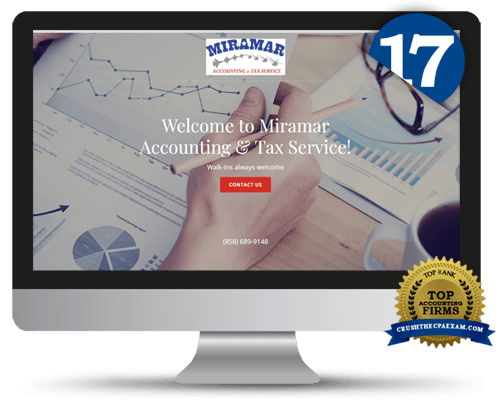 17. Miramar Accounting & Tax Service
Located not far from the famous Miramar Airfield, this accounting service offers reasonable prices and is very popular among San Diego's substantial military population for their professionalism.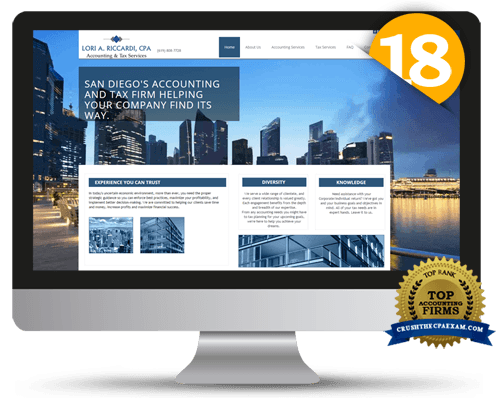 18. Lori A. Riccardi, CPA
The accounting practice run by Lori Riccardi is based out of downtown San Diego and services a diverse catalog of clients. They will go above and beyond to ensure that their clients are satisfied with their accounting and tax help.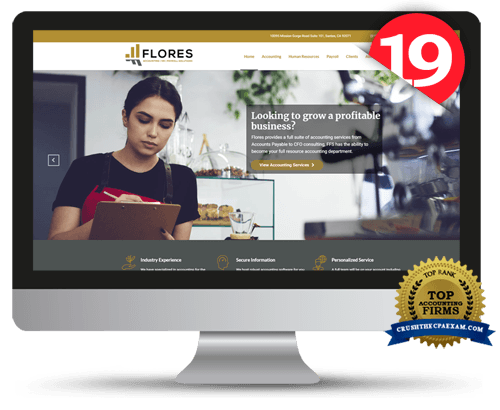 19. Flores Financial Services
Based out of Santee, accounting is just one of the many financial services this organization provides to its clients. Their professionalism, dedication, and ample experience have earned them near-universal praise from clients.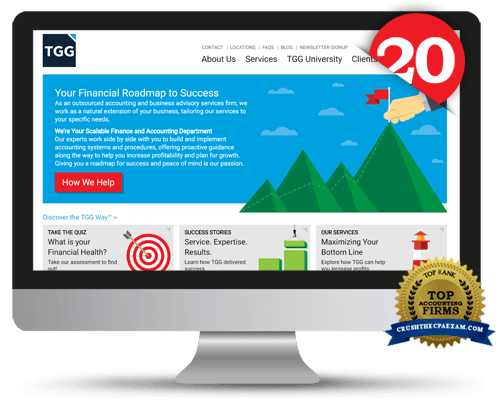 20. Signature Analytics
The accounting practice run by Lori Riccardi is based out of downtown San Diego and services a diverse catalog of clients. They will go above and beyond to ensure that their clients are satisfied with their accounting and tax help.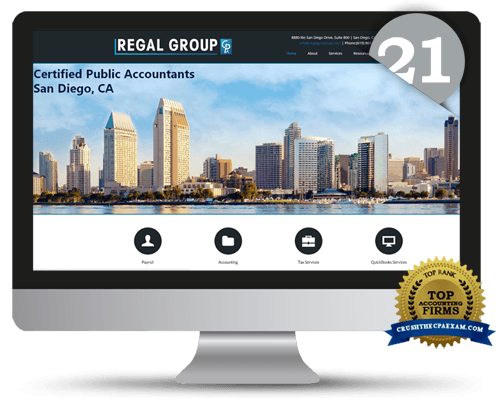 21. Regal Group CPA
This San Diego accounting firm has a website that gets straight to the point. In much the same manner, Regal Group CPA is determined to avoid wasting a single second of their clients' time when it comes to taxes and accounting.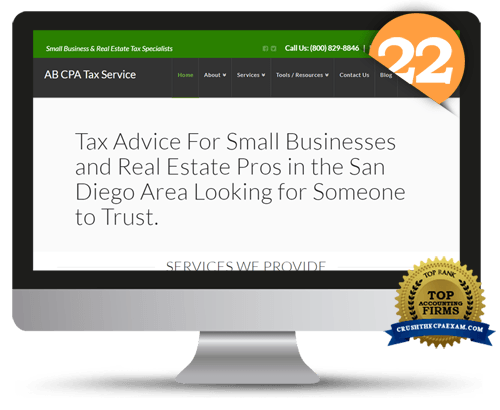 22. AB CPA Tax Service
In addition to providing excellent accounting support for individuals and small businesses, this San Diego-based tax service also provides support and insight regarding real estate and a handful of other outside-the-box concerns.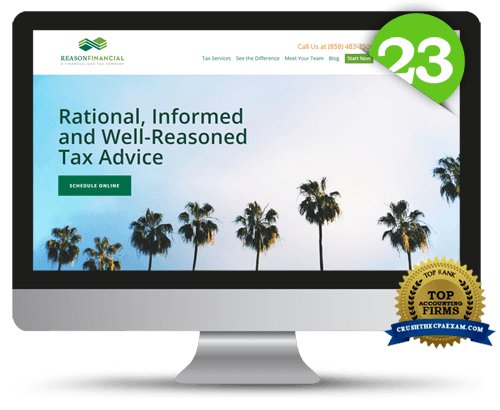 23. Reason Financial
As their name and website will imply, Reason Financial is a rational and logic-based business that will approach their clients needs with a steady hand. Marvel at their six-point platform that ensures client satisfaction!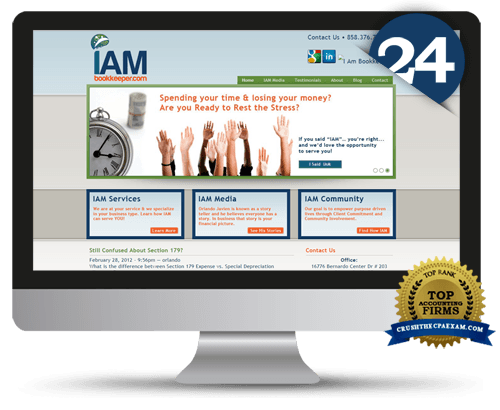 24. I Am Bookkeeper
Orlando Javien's approach to accounting and finance is a bit more lighthearted than usual, but he is no less effective than any straight-laced firm. His numerous clients have nothing but good things to say about his bookkeeping.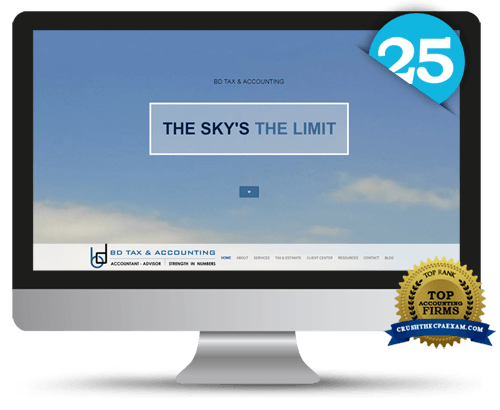 25. BD Tax & Accounting
Located in Rancho Bernardo, BD Tax & Accounting offers professional financial services and valuable insight into the nuances of tax law through their accounting blog. They're a one-stop-shop for addressing financial concerns!
Have you worked with any of these accountants and firms? Who did we miss? Let us know by leaving a comment below, unless you're going to try and convince me that you can get better Mexican food anywhere else but here. You're wrong, plain and simple. Sorry.
Bryce Welker is a regular contributor to Forbes, Inc.com, YEC and Business Insider. After graduating from San Diego State University he went on to earn his Certified Public Accountant license and created CrushTheCPAexam.com to share his knowledge and experience to help other accountants become CPAs too. Bryce was named one of Accounting Today's "Accountants To Watch" among other accolades.   As Seen On Forbes