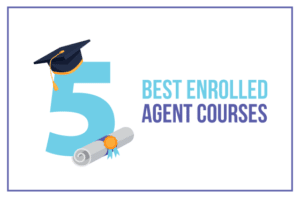 Buying the best online Enrolled Agent course is the most important decision you will make to pass the EA exam. It's crucial to find EA exam study materials that are the best for your learning style.
But, how do you figure out which EA review course is right for you? Every EA prep course claims to be the best, yet picking the wrong review materials could waste you hundreds of valuable study hours. Perhaps most importantly, you want to make sure that your EA review course equips you to be the best possible tax professional you can be, while representing clients to the IRS and with other tax matters.
Like the cpa exam reviews, I have personally tested and used all of the best EA exam review courses, study materials, and books on the market so you don't have to! The chart below is aimed at helping you figure out which enrolled agent exam prep course is best for you. If you can't decide on a course, feel free to leave a comment and I'll personally help you find the right one.
These Are The Top 5 Best EA Exam Review Courses in September 2023:
How do you rate Surgent EA Review?
---
1. Surgent EA Review Course
Intuitive dashboard, constant updates, and Spanish language capability

OVERALL RATING: ★★★★★
Surgent EA Review Pros & Cons 2023
PROS
Adaptive Learning:
With Surgent, you'll be happy because you'll be studying smarter, not harder. With the intuitive adaptive learning software, you will be studying the topics you don't know instead of reviewing the areas you've already mastered.
Customer Service & Coaching
Recently, Surgent added a new tier to their EA prep catalog. If you enroll in their Ultimate Pass, you can gain access to EA exam experts for 1-on-1 virtual coaching and accelerated support options. This is by far the best way to go if you want as much help with the EA exam as you can possibly get.
Available in Spanish:
 Surgent is the only EA review course out there that has Spanish answer explanations. This is great for all the native Spanish speakers out there!
Premier Videos:
As the IRS updates their practices with new documents, Surgent's test prep updates to reflect any changes. Because of this, any students who enroll can rest easy with the knowledge that their study material is always up-to-date!
Bottom Line: Surgent is a terrific choice for English or Spanish-speaking students. In addition to bilingual study material, they feature the ultimate EA prep package that provides additional coaching and terrific customer support.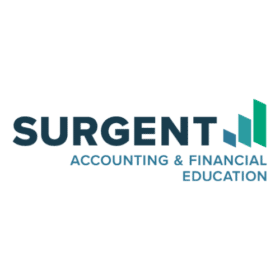 $250 Savings on Surgent EA Review Ultimate Pass
65 uses today
Last Used: 3 hours ago
2. Gleim Enrolled Agent Review Course
Practice tests, guidance counselors and detailed tracking make this the most in-depth online EA program around.
OVERALL RATING: ★★★★★
Gleim EA Review Pros & Cons 2023
PROS
Included Personal Counselor:
 If you enroll in Gleim's EA review courses, your very own counselor will guide you through the EA Exam process. Your counselor will help you create a study plan and answer any questions you have about the exam process. You'll also have access to a panel of experts by phone or email if you have questions about exam-related content or study material.
Customized Practice Tests:
The user-friendly test software allows you to make customized practice tests with ease. You can create a custom exam that consists of questions you've never seen, questions you've never answered, questions you've answered incorrectly, or all available exam questions. This is convenient because it allows you to create a short exam if you want to fit in a quick study session.
Analytics:
 Gleim Enrolled Agent's software comes with detailed analytics to help you track your progress. The software records your most recent attempt, the average of your last three attempts, and your cumulative average. You can also check the Performance Graphs section to see your progress or create defined study sessions based on your study history.
Final Review:
The Exam Rehearsal mode allows students simulate the actual EA Exam with a computerized test. Gleim recommends that students take this exam at least one week before their scheduled exam date and during their final review. Just like the real EA exam, this test is 3.5 hours long and includes 100 multiple-choice questions, so you can practice your pacing while answering so many questions.
Bottom Line: Gleim offers the most in-depth online EA program around. Every facet of their prep course is personally tailored to each student, including powerful analytics and a personal counselor.
3. Fast Forward Academy EA Review Exam Prep
Video content and community feedback provide an EA course with a memorable feedback loop
OVERALL RATING: ★★★★★
Fast Forward Academy Review Pros & Cons 2023
PROS
Intricate Video Content:
While the video lectures on their own aren't particularly noteworthy, the way that Fast Forward Academy integrates supplementary information is impressive. Boring video lectures become informative multimedia presentations.
Robust Flashcards:
 Fast Forward Academy has recently revamped their EA prep course with highly customizable digital flashcards. Although provided in premade sets, these can be easily reorganized to fit each student's needs.
Community Feedback:
 Fast Forward Academy integrates their community forum seamlessly with the rest of their study tools. Because of this, students can easily compare their progress with their peers as a barometer for their study efficiency.
Low Cost:
Whether a student is interested in trying the full digital course or simply wants the written study guide, the conveniently low price for either package is well within a frugal student's budget.
Bottom Line: Fast Forward Academy's community feedback system will help you get the answers you need to pass without asking. Making it a great choice for students used to a traditional classroom setting.
GO TO FAST FORWARD ACADEMY EA REVIEW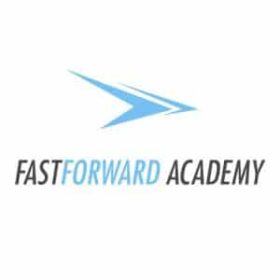 Save $70 on Fast Forward Academy EA Smart Bundle + Bootcamp
2 uses today
Last Used: 7 days ago
4. Lambers EA Exam Prep Course and Review
Lots of exam practice questions and solid advice from an experienced instructor

OVERALL RATING: ★★★★★
Lambers EA Review Pros & Cons 2023
PROS
Multiple Options for Review:
Lambers offers students the option to review with audio lectures, video lectures, and an online workbook. The audio review course can be downloaded to your computer and then synced with iPods and other MP4 media players for convenient study while you exercise or commute.
Three-Step Study Schedule
Although it may not offer a fully-fledged adaptive learning suite like Surgent, Lambers does provide students with an intuitive three-step process to help prepare them for their exams. This involves a pre-test, adaptive drills, and exam simulations.
Quality Instruction From Industry Expert:
Instructor Arthur Reed is an expert in this field and shares his knowledge in a straightforward manner. Audio-visual learners will appreciate his easy-to-understand lectures and get the most out of watching him work through a large number of problems.
CONS
Video Content:
While you get a decent amount of content for a very reasonable price, the video lectures provided by Lambers leave something to be desired. Although perfectly serviceable, they're pretty boring and could cause you to fall asleep if you watch them in the evening!
Bottom Line: If video lectures or adaptive technology aren't your thing, Lambers EA Review offers a wallet-friendly traditional review course. You can do a lot worse, but you can also do a lot better!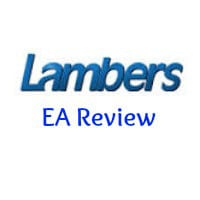 Get Lambers EA Bundle with 1-Year FREE CE
3 uses today
Last Used: 6 hours ago
5. WiseGuides EA Review Materials
Over 2900 practice test questions, at a value-driven price point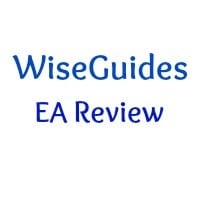 OVERALL RATING: ★★★★★
WiseGuides EA Review Pros & Cons 2023
PROS
Low Price:
Pay as little as $49 per exam section (90 days of access) or $79 for each part of the exam, or $237 for all three (12 months of access). The WiseGuides EA course includes access to all online features, practice questions and online exams, 1,500 digital flashcards and hard copy textbooks.
Number of Practice Questions and Materials:
You'll get a total of  2,900 study questions and 1,700 electronic flashcards for all three parts of the exam, an unlimited number of online practice exams, and eLessons or printed Lesson Books for additional practice. Although the technology is old, you will get a lot of material at a bargain price, making this course a great supplement to another study program.
CONS
Outdated Technology:
In terms of layout and design, this course needs significant updates. Limited feedback and analytics are available when it comes to performance tracking, and the online tools and course dashboard are very basic and old-school. The free demo will give you an idea of the tools and capabilities you'll get with this course, so definitely try it before you buy it.
6. Pass Key EA Review Materials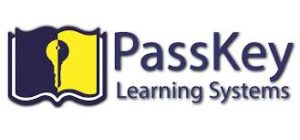 OVERALL RATING: ★★★★★
Pass Key EA Study Materials Pros & Cons 2023
PROS
Flexible Price:
If you're on a tight budget for your EA study materials, Passkey offers you plenty of leeway. Their use of a monthly subscription plan with no long-term contracts means you aren't required to invest hundreds of dollars from the get-go
Physical Books:
Although online learning may be the future, some students prefer to study the old-fashioned way. To accommodate this, Passkey sells a series of textbooks and workbooks in physical form. These are reasonably priced and offer thousands of practice questions to help you study for exam day!
CONS
No Guarantee or Demo:
If you're interested in Passkey but are still on the fence, you're unfortunately unable to try any of their coursework before you buy. Despite having a reasonable price structure, there's also no guarantee that you'll pass the exam through enrollment or receive compensation if you aren't satisfied.
EA Review Course Discounts and Coupon Codes
Taking a full Enrolled Agent review course may be the best option for you, but paying the full price isn't ideal for anyone. That's why you should try to find discounted EA courses or coupon codes for specific review programs.
So, let's try and get you a great deal for your course and let's do so for a top-notch preparatory program. We have some great enrolled agent course deals that will save you time and money and get you ready for the exam.

Becoming an enrolled agent certainly has benefits. While it's great to think about the unlimited practice rights that come with being certified, passing the EA exam isn't an easy feat. Getting to this point requires quite a bit of focus and a lot of studying.
The status as an Enrolled agent is the highest credential that the Internal Revenue Service awards, so you'll be ready to practice once you pass the test. If you're going to study and want a great resource, it's often a good idea to look for a discounted review course from one of the industry's top providers. Finding EA course coupon codes will dramatically reduce the price of passing the EA exam.
How to Redeem Your EA Course Promo Codes
If you're looking for a top course at a great discount, check out Gleim EA Review, as they have top-of-the-line prep materials to help you prepare for the test. Use our Gleim EA Review course discount to get $31 off the company's products, giving you a great deal on an amazing course.
Save your money and time and use our discount codes to get the best deals on the best EA review courses.
Frequently Asked Questions about the Enrolled Agent Exam
What is an Enrolled Agent?
An Enrolled Agent (EA) is recognized by the United States Internal Revenue Service (IRS). They are highly qualified tax professionals who are allowed to represent individuals and businesses when handling professional tax matters.
Enrolled Agent vs. CPA: what's the difference?
The CPA designation is related to accounting in general, whereas EA certification is strictly based on taxation. Furthermore, while CPAs can handle some tax-related concerns of their clients, EAs are the only tax professionals qualified by the IRS for representation.
How do I become an Enrolled Agent?
Individuals interested in how to become an Enrolled Agent can visit the IRS website to learn more. Essentially, the process involves being recognized as a qualified candidate by the IRS and then passing the Special Enrollment Examination (SEE).
Top 5 Best Enrolled Agent Exam Review Courses – 2023 Comparison Guide
Bryce Welker is a regular contributor to Forbes, Inc.com, YEC and Business Insider. After graduating from San Diego State University he went on to earn his Certified Public Accountant license and created CrushTheCPAexam.com to share his knowledge and experience to help other accountants become CPAs too. Bryce was named one of Accounting Today's "Accountants To Watch" among other accolades.   As Seen On Forbes