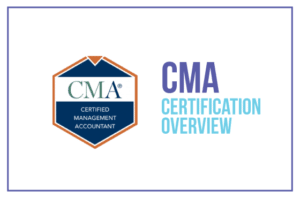 One of the first challenges a CMA hopeful faces is finding the best CMA review course. After all, each CMA course represents a significant financial investment; the last thing a student wants to do is put down a lot of money on a study guide for little return!
The good news is that we've simplified the process of selecting the best CMA study materials for you. We've cut through the pages and pages of information and competitors to bring you the top CMA exam prep courses on the market.
So what determines which of these top test prep courses will work for you?
Each of the top providers offers study materials and test banks that appeal to a certain type of CMA candidate. For example, visual learners will find two courses that match their learning preferences. However, learners who retain information from listening to audio will only find one great match on this list!
Why waste time studying CMA prep courses when you could be studying for your exam? Have a look at the comparison chart below and get ready to CRUSH the CMA exam!
[Featured] These are the Best CMA Study Materials & Review Courses in September 2023:
Wiley CMA Exam Review Course
Becker CMA Review Course (Rank: #1)
Becker CMA Review offers an excellent CMA review course.

CRUSH RATING: ★★★★★
Becker CMA Course Pros & Cons
PROS
Study Flexibility
Becker lets you approach your studying in any order you want. They offer options for starting with part 1 or 2 of the exam. Plus, they'll even offer suggestions on why you might want to start with one over the other. At any time, you can also switch between the parts and continue any progress from before. How you study is completely up to you!
Proficiency Focus:
As you study, Becker builds a proficiency profile based on the work you've submitted. This shows you what areas you understand and which ones need improvement. Becker is able to use this to shore up your weak areas by combining this information with a badge system on the study plan. Each badge shows how proficient you are based on its color— try to change them all from red to green in order to fully prepare yourself to ace the exam!
Essay Questions:
At certain capstones of the course, you'll be given a series of essay questions to complete. These are very similar to what you'll encounter on the full exam— so practicing with these will get you comfortable with writing and formatting. Plus, it'll let you know ahead of time what content is expected on the CMA exam's essay questions.
CONS
Hard to cons with this course!
The Bottom Line: Becker is an excellent choice for CMA review. Their focus on your proficiency makes sure that you aren't just memorizing concepts; they ensure you actually understand them too. We recommend signing up for their Pro course to get extra tutoring sessions.
Becker CMA Review Promo Code Discounts
Here are some Becker CMA coupons to help you save even more on your review course.
---
---
Gleim CMA Review Course (Rank: #3)
Gleim CMA Review offers three tiers of robust CMA study materials.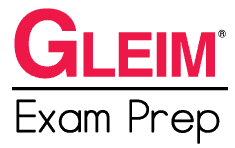 CRUSH RATING: ★★★★★
Gleim CMA Course Pros & Cons
PROS
Robust Review Course Offerings
Students who are looking for substantial review materials and are willing to pay can check out Gleim's two top-tier review course options. Their Traditional Review System offers an adaptive learning platform, audio lectures, thousands of multiple-choice and essay questions, an interactive study planner, and access to Personal Counselors. Gleim's Premium Review System goes the extra mile and adds access to video lectures, MCQ and essay question walkthrough videos, digital flashcards, Accounting Experts, and an Access Until You Pass® guarantee.
Fantastic Customer Support
Whether you sign up for their Traditional or Premium CMA Review System packages, Gleim offers a team of Personal Counselors to assist with study plans, walk you through exam application processes, and provide encouragement. Premium users also receive access to Gleim's Accounting Experts, who assist with questions on complex topics and calculations. Basically, you'll receive excellent support from their team regardless of which course tier you choose.
Financial Aid
To ensure candidates have access to study materials regardless of their budget, Gleim offers flexible financing through payment plan options for all CMA course packages. Plus, Gleim supports students by providing free review course materials through IMA's CMA Scholarship Program, which covers nearly the entire cost of becoming a CMA for nominated students.
CONS
Conceptional gaps in content
While Gleim can be effective, some users have found that it occasionally lacks context in its material. This can necessitate external references or internet searches to fill in the gaps, potentially slowing down the study process for those who prefer a more comprehensive single resource.
Requires accounting background
Gleim is geared toward CMA candidates with an accounting background. Their review content is one of the best because it is high quality. However, some of the content requires an intermediate level of understanding of accounting topics. If you don't have this, you may need to spend more time with their other review materials in order to be successful.
The Bottom Line: Gleim provides strong personalized support and notable financial flexibility for CMA candidates. However, users may encounter occasional content gaps, and the material leans toward those with prior accounting knowledge. Supplementary resources may be needed for a comprehensive understanding.
---
CMA Exam Academy Review (Rank: #4)
Flexible payment structuring and study schedule make CMA Exam Academy one of the best CMA Review Courses.

CRUSH RATING: ★★★★★
CMA Exam Academy Review Pros & Cons 2023
PROS
Flexible Payment Plan
One of the things that really sets CMA Exam Academy apart is the flexible payment plan. Using Paypal Credit, you can spread payments for the course out over 6 months with no interest.
Exemplary Support
Not only does CMA Exam Academy offer unlimited coaching online with a personal counselor, but the program takes it a step forward. If you have any questions as you move through the course, you can send a quick email to your instructor with a guaranteed 24-hour response time.
CONS
Content Delivery
CMA Exam Academy operates on a clearly defined and structured study plan, designed to ensure thorough coverage of all exam topics. However, this rigorous structure can feel confining for candidates who are used to or prefer more adaptable study timelines. Those who thrive on flexibility or want to pace their studies around unpredictable schedules might find the course's content delivery approach a bit restrictive.
Platform Interface
The online platform of CMA Exam Academy is designed with specific functionalities in mind. However, not all users find it straightforward or easy to navigate. Compared to some competitors' platforms, certain candidates may experience a steeper learning curve or feel that the interface lacks intuitiveness, potentially affecting the overall study experience.
The Bottom Line: From a carefully blended flexible study plan to accommodate full-time workers and independent learning, as well as an adaptive learning technology in the practice tests, CMA Exam Academy seems to have it all. But if you're looking for more content, pick Becker or Gleim instead.
CMA Exam Academy Course Discount Code
Looking for a CMA Exam Academy coupon code? Below are a couple that can save you valuable money on your review course!
---
Wiley CMA Review Course (Rank: #5)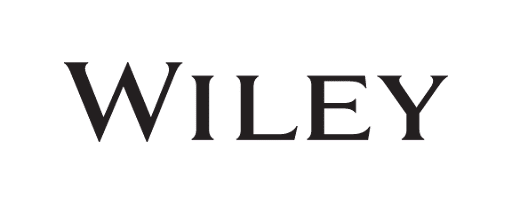 CRUSH RATING: ★★★★★
The takeover of Wiley CPA by UWorld has clouded the clarity of the brand's path forward. Thus we can't suggest Wiley as a go-to choice at this time.
Wiley CMAexcel Pros & Cons
PROS
Strategic Partnership
Wiley Efficient Learning is a Strategic Partner with the Institute of Management Accountants. This means that the top governing body of working professionals have fully vetted this course and endorsed its ability to prepare you for a rewarding career as a management accountant.
High Pass Rates
Thanks to several helpful features and excellent instructors, 8 out of 10 students who enroll in Wiley CMAexcel pass both parts of their CMA exams without any difficulty. This is one of the best ways to ensure you're prepared for this notoriously difficult exam.
Free Access
If you're not quite sure whether this is the right choice for your study needs, check out a 14-day free trial of Wiley CMAexcel without making any financial commitment. You're likely to stick around for the full course, but you're free to change your mind at any time in that two-week period!
CONS
Limited Instructor Access
While Wiley has been recognized for its comprehensive study materials, one drawback is its limited instructor access. Candidates seeking regular, personalized guidance might feel the pinch as direct communication with experts isn't as seamless as with some competitors. This could pose challenges for students who often require clarification on complex topics.
Navigation Issues
A few users have noted difficulties navigating the platform and raised concerns about the relevance of practice questions. Moreover, their video lectures, though thorough, can sometimes be lengthy and less engaging. Concerns also arise regarding the frequency of content updates, especially as accounting standards shift.
Also, it's being shut down. Because of its sell-out to UWorld, it's unlikely that this course will even be around next year. Therefore, it's just better to go with a different option.
The Bottom Line: While Wiley CMAexcel once stood as a top pick and undoubtedly offers substantial material for both parts of the CMA exam, its future is currently uncertain. Given this unpredictability, it's hard for us to endorse it fully at this time, despite its previously held reputation. We advise candidates to consider alternative options.
---
Powers Resources CMA Review Course (Rank: #6)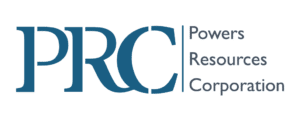 CRUSH RATING: ★★★★★
Powers Resources CMA Course Pros & Cons
PROS
Live Course
Powers Resources also offers a CMA Virtual Classroom in addition to their self-study course. Each virtual class is taught by internationally acclaimed CMA-certified instructors. Plus, lecture recordings are made available on demand upon completion.
Free Demo
If you're unsure about what Powers Resources is offering, you can always try out their course via a free demo. It's also a good starting point for studying; any progress you make on the demo can be carried over to the full course.
CONS
Limited Self Study
If you're only interested in self-study materials, you may find yourself disappointed. The self-study courses only include mock exams and textbooks; they lack extra materials like flashcards and study guides.
Course Depth
While PRC covers a wide range of CMA exam material, some students feel that certain topics aren't explored in sufficient depth. This might mean turning to additional resources for those wanting a deeper dive into specific areas. Potential users should consider their learning needs when choosing PRC.
Not as Interactive
Compared to some other CMA prep courses, PRC's platform might be seen as less interactive. Some competitors have integrated adaptive learning technologies and more engaging user interfaces, which can make the studying process more dynamic and tailored to individual needs.
The Bottom Line: Powers Resources shines with its CMA Virtual Classroom and the opportunity to transition from a free demo to the full course. However, its self-study resources might seem limited, some topics may lack depth, and the platform isn't as interactive as some alternatives. Candidates should consider their study preferences before choosing PRC.
GO TO POWERS RESOURCES CMA REVIEW
---
Hock International CMA Review Course (Rank: #7)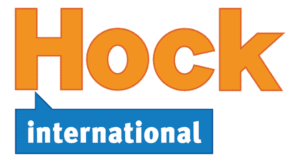 CRUSH RATING: ★★★★★
Hock International CMA Course Pros & Cons
PROS
Video Content
Videos by Brian Hock provide the same curriculum as a CMA class from the comfort of your own home. Over 60 hours of video content are included that cover essential exam concepts in a clear and concise manner.
Essay Prep
Hock is one of the only companies out there that actually focuses on the essay portion of the exams they cover. They do so by incorporating essay questions from past exams into your studying, which can help you pass this difficult exam portion.
CONS
Limited Practice Exams
Currently, Hock only offers 4 practice exams per course. Although they're high-quality study aids, the lack of quantity is disappointing when compared to the Gleim CMA Review.
No Mobile App
In today's digital age, many students study on the go. The lack of a dedicated mobile application for Hock can be a downside for those wanting to study from their phones or tablets.
Less Frequent Updates
Some users have noted that Hock doesn't update its material as frequently as some of its competitors, which might lead to minor discrepancies with the current exam content.
The Bottom Line: Hock CMA Review provides quality video content and a unique emphasis on essay preparation. However, it falls short with only four practice exams and lacks a mobile app. Additionally, less frequent content updates might not align perfectly with the latest exam content. Consider these factors when evaluating Hock as your study choice.
---
FAQs About The CMA Exam
Q: How hard is the CMA exam?
A: Based on data gathered by Gleim, CMA pass rates are around 35 to 50%, depending on the part. This makes it slightly more difficult to pass than the CPA exam, which hovers around 50%.
Q: How do I study for the CMA exam?
A: The best way to study for and pass the CMA exam is to enroll in a high-quality CMA review course. The best courses are typically structured with numerous practice exams made up of multiple-choice questions mimicking those on the real exam. Additionally, the set schedule of these courses provides an ideal structure and time period to ensure students are fully prepared to answer CMA exam questions.