15 May

Best CIA Review Courses
What are the best CIA exam review courses of 2019?
These are the best CIA review courses for the money compared [Top Reviewer]
| CIA Prep Courses | Best Feature(s) | Price |
| --- | --- | --- |
| Surgent CIA Review Course | Best Value | $599 |
| Wiley CIAexcel Prep Course | Most Affordable | $375 |
| Gleim CIA Review Course | Best Access Period | $949 |
| PRC CIA Exam Prep | Customer Support | $495 |
| CIA Learning System Course | 12 Month Access Period | $895 |
1. Surgent CIA Review Course


OVERALL RATING: ★★★★★

Study Planner: This helpful study tool helps you determine precisely how much time you'll need to spend preparing to pass the CIA Exam. Best of all the Study Planner adjusts based on performance so you'll always know exactly where you stand.

A.S.A.P. Technology: It may sound complicated but it actually helps you study faster. You'll start by completing MCQ's for their system to gauge your knowledge. Which, in turn, is used to create a hyper-personalized study program that allows you to focus on your trouble areas.

Your Daily Surge:  This helpful feature helps put everything together and provides daily updates to your study plan and next course of action.

No Audio or Video Lectures: Unfortunately, Surgent does not include audio or video lectures in their CIA prep program. However, if you're having trouble you can generally find video lectures and explanations on Youtube.

Up-To-Date, Always: 
There are many online prep programs that will attempt to squeeze extra money out of their students by requiring that they pay for course updates. Fortunately, Surgent is not one of these companies; they offer all updates to their CIA prep courses completely free of charge!

PDF Literature Included: 
There are some students who have an easier time just hitting the books when studying for a big test like the CIA exam. It's for the sake of these individuals that Surgent includes PDF textbooks, conveniently accessible on computers or smartphones, containing in-depth CIA study tips and information.
Bottom Line:

 From the start, the Surgent A.S.A.P. technology allows students to study from material that's unique to their knowledge.  In addition to the regular updates, a detailed study planner helps to guide each day of education there is no time is wasted. This makes Surgent an excellent study companion on your path to passing the CIA exam.
GO TO SURGENT CIA REVIEW
2. Wiley CIA Exam Prep Course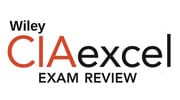 OVERALL RATING: ★★★★★

Mobile App: Wiley is one of the few companies in this group that offers a mobile app to make studying on-the-go more convenient for clients with access to an iPhone or iPad. Students can create note cards to help them memorize of essential concepts, bookmark specific sections, search by keyword, wherever they are and whenever they have time.

Huge Test Bank: The Wiley CIA Test Bank includes more than 5,300 questions and answers in total for all three parts of the exam. Use the test bank to create unlimited, customized practice tests and track your progress and performance. You can sign up to get 24 hours of free, unlimited access to the Test Bank to try it out for yourself.

No Video Lectures or Live Instruction: This online course does not include lectures or access to instructors for students who need additional help or more detailed explanations. Students will have to cover the material in the textbooks and complete the practice questions on their own and rely on the answers that are provided to clarify any problems or questions.

No App for Android: Android users are out of luck if they want the convenience of studying from their tablet or phone with a dedicated app, because the mobile app is only available for iOS devices.
Bottom Line: Wiley is a terrific package for individuals with iOS devices that want easy access to thousands of practice questions. However, individuals with Android devices need not apply.
GO TO WILEY CIA REVIEW
3. Gleim CIA Review Course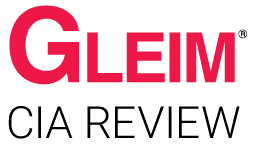 OVERALL RATING: ★★★★★

Course Includes A Special Personal Counselor: If you enroll in Gleim's CIA courses, you won't need to pay for a tutor because each student is assigned their very own counselor. This is a huge advantage having a person specifically dedicated to any problem that may arise. Your counselor will help you create a study plan and answer any questions you may have about the CIA exam process or study materials. Contact your counselor via phone or email whenever you need a helping hand.

Largest Question Bank: Gleim's online CIA course includes 3,000+ multiple choice questions and students can use the large test bank to create practice tests. You can filter practice questions b type and number, or exclude questions you've already answered to make your studying more efficient. Detailed answer explanations are also included as a valuable tool to help you understand the why behind the answers.

Available in Spanish: Gleim's prep courseis also available in Spanish. If you are planning to take the CIA exam in Spanish, then it makes the most sense to practice with Spanish study materials to prepare yourself. Practice questions can be seen in both English and Spanish.

Final Exam Review: The Exam Rehearsal mode offers students the opportunity to prepare with a computerized test that is virtually identical to the actual CIA exam. Take it at least one week before your actual exam date. It simulates the actual exam environment by including 100 multiple-choice questions that must be completed in 3.5 hours. This is an excellent dress rehearsal for the big day!
Bottom Line: With their bilingual course material, in-depth live instruction, and impressive amount of practice questions, Gleim is bar-none the best review course for individuals looking to pass the CIA exam.
GO TO GLEIM CIA REVIEW
4. Powers Resources CIA Review Course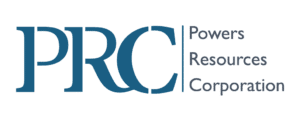 OVERALL RATING:  ★★★★★

Lots of Practice Questions:
 Powers Resources provides you with over 3,700 MCQ and explanations to why each answer is either correct or incorrect. You will be able to write notes and compile new test sessions with your marked, incorrect, or unattempted questions.

Flashcards:
Instead of having to pay extra for flashcards, PRC includes over 2,800 e-flashcards. You will be able to organize them by high, medium, and/or low priority. And, there's space for you to keep notes!

Mock Exams:
At the end of every CIA Part, you will have two mock exams where you can practice all you've learned in a way that mimics the real CIA exam. This is essential when you are conducting your final review and want to practice your understanding in a real CIA exam layout and functionality.

No Video Lectures:

PRC does not have any video lectures. You must read the textbook in order to review the material, which is not ideal for visual learners.
Bottom Line: Students looking for a high volume of self-study learning materials will appreciate the practice questions, exam simulations, and flashcards provided by Powers Resources.
GO TO PRC CIA REVIEW
5. IIA CIA Learning System Course

OVERALL RATING: ★★★★★

Flexible Program: One of the perks of this program is the long access period. The self-study Full Kit includes two full years of access to the course and all the study materials for each of the 3 parts of the CIA exam. This means you can divide up the material and take your time preparing for each part of the exam at your own pace.

Online Study Tools: Interactive online tools help students determine what they should be studying. A diagnostic pre-test allows students to identify strengths and weaknesses and the SmartStudy feature can be used to create an individual plan of study. The quizzes at the end of each chapter and post-tests show how much information you've memorized and what you should spend more time reviewing.

Expensive: The CIA Learning System is one of the more costly courses on the market, and you just don't get that much for your money. The lack of more advanced features that are included in most competitors' courses makes it difficult to justify the $875 price tag.

Limited Demo and Poor Analytics: Although there is a free demo, you won't get access to all parts of the course. You can take a short, guided tour of the site and its features and get a glimpse of and example textbook chapter. Feedback on your performance and progress is also limited, although there are some online diagnostic tools that help you identify your strongest and weakest subjects.
Bottom Line: While it may cost a bit more than other CIA review courses, IIA's prep course offers students peace of mind with a comfortably long access period that allows them to take their time studying.
LEARN MORE ABOUT CIA LEARNING SYSTEM
6. Lambers CIA Review Course

OVERALL RATING:  ★★★★★

DVD Lectures: Lambers CIA review is one of the only courses that includes training videos for all 3 parts of the exam. These are available as a video series or as downloadable iPod DVD lessons. Each lesson is taught by an experienced instructor and takes about 60 minutes. Watch as hundreds of problems are solved step by step, and review recordings as often as you need to understand the concepts.

Audio Review: Lambers caters to audio-visual learners by offering an audio course in addition to DVD lectures, practice questions, and practice tests. Lambers Audio Courseware serves as a study supplement. This course option includes CDs for download to your computer that can then be synced with iPods or MP3 portable players.

Price: This is an extremely expensive course. You will pay $1,800 for just the DVDs and the Test Prep Software (includes study materials for all three parts of the exam). Each additional feature is priced separately, meaning that you will have to spend well over $2,500 to have access to all course options.

Outdated Technology and Site: Information on the Lambers website is outdated and the course dashboard has obviously not been redesigned in many years. If you don't care about using the latest technology, the course pages are functional, but some students may wonder how often the materials and curriculum are updated given the old-fashioned feel of the site, dvds, and audio.
LEARN MORE ABOUT LAMBERS CIA REVIEW
Get Discounts on CIA Exam Prep Materials
When it comes to being a Certified Internal Auditor, passing the requisite exam to gain this certification can be tough. You have to study a lot and it's not worth taking the test multiple times if you can avoid doing so.
How do you avoid taking the CIA exam multiple times? The answer, and maybe it's the clear choice, is to take a review course that helps you determine the best possible test-taking methods and strategies. Score well without putting in all too much effort—that's the best way to take any exam!
Use the Best CIA Review Course Discounts
You need to find a course that has exactly what you need, but one that is within your budget. You also don't want to underpay for a lackluster course and then take the CIA exam and completely bomb the test.
So, check out our CIA course discounts to find a deal for a course that not only fits into your budget but also prepares you well for the test. You're going to get access to a top-rated course without paying full price. It's the best way to get a great value without skimping on your studying.
Redeem Your CIA Prep Course Coupon Code
For example, why not use our Gleim CIA Course promo code and get $47 off all of the Gleim review products. Simply use this promo code and you're getting a discounted rate for one of the industry's best prep tools!