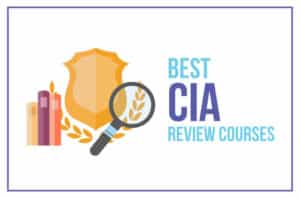 Tailored for a variety of finance professionals, the CIA designation doesn't discriminate: whether you're in a corporation, a government agency, or a non-profit, this certification is for you.
Choosing the best CIA review course from the sea of options feels a bit like finding a needle in a haystack – only, you know, less prickly.
Just like the CMA or CPA exams, there are a lot of different companies offering different products. The quality of your CIA study materials is what makes or breaks your chances of passing the CIA exam and becoming a Certified Internal Auditor. That's why we've done the needle hunting for you.
Unfortunately, if you pick a CIA exam review course that doesn't match your unique learning style, you run the risk of disaster. Months of study time and hundreds of dollars in exam fees go down the drain if you fail to pass the exam on your first try.
Fortunately, we're here to make sure that doesn't happen to you!
Alright, here's the deal. The courses below? They're solid gold. If the Certified Internal Auditor exam's got you pacing, chill out and check out these five. Trust us, they're worth it.
These are the Top 5 Best CIA Review Courses Ranked & Compared for September 2023
Wiley CIA Review Course
When selecting a CIA review course, students have more options than ever before. Here is our list of the best CIA exam study materials available:
How do you rate Surgent CIA Review?
---
1. Surgent CIA Review Course
The most efficient and most organized way to prepare for the CIA exam.

OVERALL RATING:★★★★★
Surgent CIA Review Pros & Cons 2023
PROS
Study Planner: This helpful study tool helps you determine precisely how much time you'll need to spend preparing to pass the CIA Exam. Best of all, the Study Planner adjusts based on performance, so you'll always know exactly where you stand.
A.S.A.P. Technology: It may sound complicated, but it actually helps you study faster. You'll start by completing MCQs for their system to gauge your knowledge. Which, in turn, is used to create a hyper-personalized study program that allows you to focus on your trouble areas.
Your Daily Surge: This helpful feature helps put everything together and provides daily updates to your study plan and the next best course of action.
Up-To-Date, Always: There are many online prep programs that will attempt to squeeze extra money out of their students by requiring that they pay for course updates. Fortunately, Surgent is not one of these companies; they offer all updates to their CIA prep courses completely free of charge!
PDF Literature Included: There are some students who have an easier time just hitting the books when studying for a big test like the CIA exam. It's for the sake of these individuals that Surgent includes PDF textbooks, conveniently accessible on computers or smartphones, containing in-depth CIA study tips and information.
CONS
No Audio or Video Lectures: Unfortunately, Surgent does not include audio or video lectures in their CIA prep program. However, if you're having trouble, you can generally find video lectures and explanations on YouTube.
Bottom Line: From the start, the Surgent A.S.A.P. technology allows students to study from material that's unique to their knowledge. In addition to the regular updates, a detailed study planner helps to guide each day of education there is no time is wasted. This makes Surgent an excellent study companion on your path to passing the CIA exam.

$125 Savings on Surgent CIA Review Essentials Pass
15 uses today
Last Used: 10 days ago
---
2. Gleim CIA Review Course
Bilingual test prep materials and an included personal tutor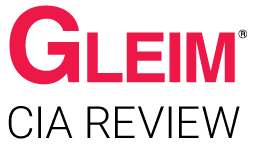 OVERALL RATING:★★★★★
Gleim CIA Course Pros & Cons 2023
PROS
Course Includes A Special Personal Counselor: If you enroll in Gleim's CIA courses, you won't need to pay for a tutor because each student is assigned their own counselor. This is a huge advantage: having a person specifically dedicated to any problem that may arise. Your counselor will help you create a study plan and answer any questions you may have about the CIA exam process or study materials. Contact your counselor via phone or email whenever you need a helping hand.
Largest Question Bank: Gleim's online CIA course includes 3,000+ multiple-choice questions, and students can use the large test bank to create practice exams. You can filter practice questions by type and number or exclude questions you've already answered to make your studying more efficient. Detailed answer explanations are also included as a valuable tool to help you understand the why behind the answers.
Available in Spanish: Gleim's prep course is also available in Spanish. If you are planning to take the CIA exam in Spanish, then it makes the most sense to practice with Spanish study materials to prepare yourself. Practice questions can be seen in both English and Spanish.
CONS
Focused on Self-Study: Gleim's CIA program is heavily geared towards self-study learners. While this is great for independent students, those who thrive in a more structured classroom environment or prefer instructor-led sessions might find the program less accommodating to their learning style.
Bottom Line: Enroll in Gleim's CIA courses for dedicated counselor support, a rich 3,000+ question bank, and bilingual materials in English and Spanish. While it's a treasure for self-study learners, those seeking structured classes might want to weigh their options.
---
3. Wiley CIA Review Course
Please be advised that Wiley's CIA course has undergone ownership changes and has been sold. Due to these changes, we cannot currently provide recommendations or endorsements for the course. We recommend potential users to exercise caution and conduct thorough research before making any purchase decisions.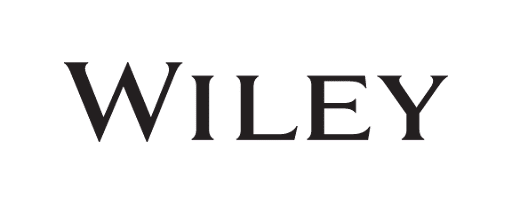 OVERALL RATING:★★★★★
Wiley CIA Review Pros & Cons 2023
PROS
Full Integration: Wiley CIA Review has high-end technology fully integrated into every aspect of its course. This tracks your progress and generates a custom study schedule that will help you identify and eliminate any gaps in your internal auditing knowledge.
Focus Notes: Wiley's Focus Notes offer a unique set of study notes that you can't find with any other educational product or service. These notes implement mnemonics, graphics, and references to authoritative sources to provide condensed notes that sum up each section of the CIA exam.
CONS
Limited Guarantee: Wiley aims to help students like you pass the CIA exam on their first attempt— as well as help students who have tried other prep courses and failed to ace their exams the next time around. Unfortunately, they don't currently offer any refund guarantee if you don't pass after using their course.
Change of Ownership: The recent acquisition of Wiley by UWorld has thrown a wrench into the works. While Wiley has been a trusted name for a while, its future is now cloaked in uncertainty due to this change in ownership. Will UWorld uphold the integrity and quality of Wiley's offerings, or might they phase out the product entirely? It's this ambiguity that hampers our ability to wholeheartedly recommend it at the moment.
Bottom Line: Wiley CIA Review is a powerful study aid that can help you successfully pass all three parts of the internal auditor exam with no retakes but because of the recent Wiley sell out, we can't wholeheartedly reccomend it like we have in the past.
---
4. Powers Resources CIA Review Course
Multitude of exam questions, practice tests, and flashcards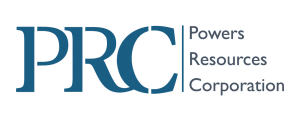 OVERALL RATING:★★★★★
Power Resources CIA Pros & Cons 2023
PROS
Lots of Practice Questions: Powers Resources provides you with over 3,700 MCQs and explanations as to why each answer is either correct or incorrect. You will be able to take notes and compile new test sessions with your marked, incorrect, or unattempted questions.
Mock Exams: At the end of every CIA Part, you will have two mock exams where you can practice all you've learned in a way that mimics the real CIA exam. This is essential when you are conducting your final review and want to practice your understanding of a real CIA exam layout and functionality.
CONS
No Video Lectures: PRC does not have any video lectures. You must read the textbook in order to review the material, which is not ideal for visual learners.
Lesser-Known Brand: Compared to other established CIA review providers, PRC CIA is relatively lesser-known in the industry. This might raise concerns for some students about the credibility and effectiveness of their course materials.
Limited Community Feedback: Being a lesser-known entity compared to industry giants means there might be fewer user reviews and community discussions about PRC CIA. This can make it challenging for potential students to gauge the course's effectiveness and gather peer insights before enrolling.
Bottom Line: While Powers Resources offers a commendable array of practice questions and essential mock exams that mimic the real CIA exam experience, it falls short in some areas. The absence of video lectures might be a setback for visual learners. Additionally, as a lesser-known brand in the CIA review landscape, potential students might find it challenging to find ample community feedback or peer reviews, leading to concerns about the course's overall credibility and effectiveness.
---
5. IIA CIA Learning System Course
Up to 2 years of access to quizzes, practice test questions, and other CIA study materials

OVERALL RATING:★★★★★
IIA Course Review Pros & Cons 2023
PROS
Flexible Program: One of the perks of this program is the long access period. The self-study Full Kit includes two full years of access to the course and all the study materials for each of the 3 parts of the CIA exam. This means you can divide up the material and take your time preparing for each part of the exam at your own pace.
Online Study Tools: Interactive online tools help students determine what they should be studying. A diagnostic pre-test allows students to identify strengths and weaknesses, and the SmartStudy feature can be used to create an individual plan of study. The quizzes at the end of each chapter and the post-tests show how much information you've memorized and what you should spend more time reviewing.
CONS
Expensive: The CIA Learning System is one of the more costly courses on the market, and you just don't get that much for your money. The lack of more advanced features that are included in most competitors' courses makes it difficult to justify the $875 price tag.
Limited Demo and Poor Analytics: Although there is a free demo, you won't get access to all parts of the course. You can take a short, guided tour of the site and its features and get a glimpse of an example textbook chapter. Feedback on your performance and progress is also limited, although there are some online diagnostic tools that help you identify your strongest and weakest subjects.
Limited Flexibility: The IIA's courses and materials are structured around their own standards and methodologies. While this ensures alignment with the IIA's expectations, it might not offer the flexibility or diverse perspectives that some students seek, especially those who want to explore a broader range of audit practices and theories beyond the IIA's framework.
Bottom Line: The IIA's CIA Learning System offers students a flexible program with a generous two-year access period and interactive online tools, including diagnostic tests and personalized study plans. However, the course comes with a hefty price tag that might be hard to justify given the absence of some advanced features found in competitor courses.
---
Take Advantage of the Best CIA Review Course Discounts
Ultimately, you need to find a course that has exactly what you need if you want to pass all the CIA exam questions and become certified.
However, it can be difficult to find one that provides the appropriate learning technology without breaking your budget. On the other hand, however, you definitely don't want to settle for an inferior course just because it's cheap. If you take the CIA exam and completely bomb it, you wasted that money!
Therefore, you should check out our CIA course discounts to find the best deal for the best course. This way, not only will it fit into your budget more easily, but it'll also appropriately prepare you to pass the test. This is the best way to study smart without paying the big bucks!

$125 Savings on Surgent CIA Review Essentials Pass
15 uses today
Last Used: 10 days ago
How To Redeem Your CIA Prep Course Coupon Code
For example, why not use our Gleim CIA Course promo code and get $47 off all of the Gleim review products? Simply use this promo code, and you're getting a discounted rate for one of the industry's best prep tools!
Bryce Welker is a regular contributor to Forbes, Inc.com, YEC and Business Insider. After graduating from San Diego State University he went on to earn his Certified Public Accountant license and created CrushTheCPAexam.com to share his knowledge and experience to help other accountants become CPAs too. Bryce was named one of Accounting Today's "Accountants To Watch" among other accolades.   As Seen On Forbes