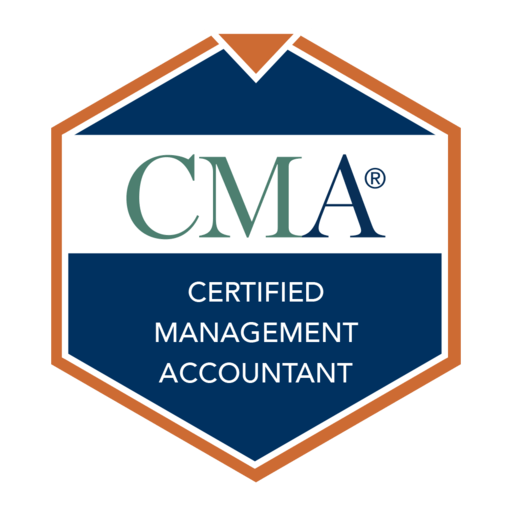 The financial landscape is a vast and complicated one; there's a lot of ins, a lot of outs, and a lot of what-have-yous. Because of this, pursuing a fulfilling career in professional finance will require you to specialize in a particular aspect. This means that in addition to a four-year university degree, many aspiring finance professionals will also seek out additional certifications that showcase their specialized knowledge.
Take the role of accounting for example; while it may seem like a simple statement to refer to yourself as an accountant, the truth of the matter is that there are many different kinds of accountants whose knowledge and work duties can vary wildly. Accountants can be CPA certified, CFA certified, have an MBA, or hold a combination of these certifications and accolades.
But where does a CMA fit into this financial realm?
Among all of these different accounting-related education paths, the Certified Management Accountant career path is one that emphasizes leadership almost as much as it does financial accounting. As a result, individuals who seek to become CMA's will find themselves going about this plan in a fundamentally different way than other financial educational plans.
If you're a young professional interested in a career in finance, chances are that you're already familiar with the CPA and CFA certifications. However, it may not be a bad idea to consider CMA certification as well, especially if you want to take on more of a management role in your career. For the benefit of curious aspiring professionals, we've written this breakdown of all the need-to-know information regarding Certified Management Accountants:
CMA Certification
In order to become a CMA, an individual needs to pass the CMA Exam. This exam was created by the Institute of Management Accountants, the same organization that offers certification. A bachelor's degree and two years of professional experience in management accounting are also required to receive CMA certification, although these requirements do not need to be fulfilled before sitting for the exam. (Source: Institute of Management Accountants)
CMA Exam
The CMA exam is held three times a year. It consists of two parts that take around 4 hours each to complete. Something very appealing about CMA certification compared to other certifications is that a well prepared student can complete both tests and receive certification within one year's time, drastically reducing the amount of time and money required for their career advancement.
The first part of the test covers financial planning and reporting with a considerable emphasis on planning, budgeting, and formatting. The second part goes over financial decision making with a greater focus on analysis, ethics, and risk management. Both parts are made up of 100 multiple choice questions and two essay questions.
Here's the catch:
While it is convenient that the CMA exam can be completed in a short period of time, it is also notoriously difficult to pass. Although the IMA has stopped sharing specific information on exam pass rates past 2015, worldwide pass rates for previous years were around 40%. This could result in a deceptively greater time and money cost for individuals looking to become certified that need to retake the exam.
CMA Careers
One major difference between CMA certification and other popular financial certifications is that the former is much more specialized in terms of career paths. For example, the CFA certification process covers a much broader knowledge base, with a broad choice of careers to match. These can include opportunities in consulting and analysis that involve industries outside of traditional financial spheres. (Source: Investopedia)
In the case of CMA's, however, potential careers will almost always involve finance and accounting. While the potential range of companies a CMA can work at is large, the specific job duties are fairly narrow in comparison to those available for CPA's and CFA's.
That may sound like a bad thing, but it actually isn't. Want to know why?
The fortunate trade-off to this phenomenon is that the specialized knowledge and skills offered by CMA's make them highly sought after for high-paying positions with excellent upward mobility.
CMA Salaries
This is far and away the most appealing aspect of CMA certification over other financial certs. The career opportunities for CMA's may be limited in scope, but the more specialized nature of these jobs lead to higher annual salaries on average. While individuals who use their certification to land a job as an accountant or a financial analyst will receive the same general pay as an accountant or analyst with CPA or CFA certification, higher positions that are often CMA-focused offer much better pay.
On the lower end of the spectrum is an Accounting Manager, a position with a mean annual income of just over $70,000. Senior Financial Analysts and Financial Controllers have mean annual salaries closer to $80,000, while Corporate Controllers and CFO's easily pull yearly salaries of $100,000 or more. (Source: PayScale)
According to a survey conducted by the IMA, the mean total compensation for CMA's worldwide is about $97,000 a year. (Source: Wiley) In the eyes of many young professionals, even the hardest certification exam in the world would be worth that kind of money.
Interested in getting started on your CMA journey? Start by comparing all the top CMA prep courses here!
CMA Exam Prep Course Discounts & Promo Codes
FAQS
Q: Is CMA easier than CPA?
A: The CMA and the CPA are both challenging tests that focus on separate skills. However, the CPA exam consists of 4 tests in total— and if you fail one, you must start over. Because of this, the CPA exam is much harder to pass than the CMA exam regardless of their respective content and pass rates.
Q: Is CMA better than CFA?
A: Both of these certifications cover common ground; the important difference is what you intend to specialize in. For example, the CMA exam helps you develop financial and management accounting, while the CFA focuses on investment management skills. In the long run, CFA certification can lead to careers with higher salaries, but CMA certification is better if you want a high-paying accountant position.
Q: Is CMA better than MBA?
A: It depends on how much you value your time investment. An MBA isn't as limiting as a CMA, but it requires years of structured learning. By contrast, the path to becoming a CMA is self-paced and asks you to complete the two required exams in any order. You'll ultimately need both credentials if you're interested in a senior position at an accounting firm, but CMA should be your first choice.
Bryce Welker is a regular contributor to Forbes, Inc.com, YEC and Business Insider. After graduating from San Diego State University he went on to earn his Certified Public Accountant license and created CrushTheCPAexam.com to share his knowledge and experience to help other accountants become CPAs too. Bryce was named one of Accounting Today's "Accountants To Watch" among other accolades.   As Seen On Forbes