Engineering is an important and lucrative career. Many key aspects of your daily life are the direct results of an engineer's work. Because of that, new engineers are always in demand and are considered essential to the general public.
If you've got an affinity for math and science, then you may want to become an engineer. But it's not a simple decision to make— there's a lot of engineering education requirements, as well as several different fields of engineering careers.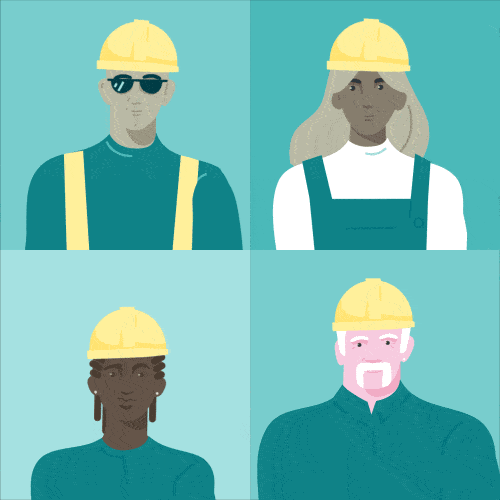 Here are the most common engineering technician jobs and the work they do.
Architectural: These engineers design buildings that are intended to enhance our daily life. They do so by combining building systems into an integrated whole.
Chemical: Chemical engineering involves the creation and use of chemical manufacturing processes. Any problem that concerns the use of chemicals is theirs to solve.
Civil: Someone who plans and creates transportation projects. Civil engineers primarily maintain existing infrastructure such as roads, bridges, and airports.
Electrical: Engineers that design and supervise the manufacturing process for electrical equipment. They also create the electrical aspects of cars and planes.
Environmental: Jobs in this field use chemistry, biology, and the principles of engineering to create answers to environmental issues. Primarily these will be applied to waste management and public health programs.
Industrial: Industrial engineers streamline production and eliminate waste throughout the process. Their job is always to maximize efficiency.
Mechanical: Engineers in this field design and maintain any machines that produce power. Mechanical engineering often involves combustion engines, power plants, and much more.
Petroleum: Petroleum engineers create methods used to extract natural gas and oil from the earth. Plus, they assist in finding gas deposits.
As you can see, Engineers are problem solvers above all else. What kind of problems are you interested in solving? If you're still not sure, let's compare the salaries for different engineering jobs below:
Engineering Yearly Salaries
As stated above, engineering is a lucrative career path. Typically, you can expect to make above $60k a year working as an engineer, although that will change based on what branch you choose.
According to Glassdoor, these are the average yearly salaries for different engineering jobs.
Becoming and Engineer – Engineering Employment Statistics
As of 2016, The Bureau of Labor Statistics reported over 1.6 million working engineers. Most of those positions are civil, mechanical, and industrial engineers. Despite that, all of the other branches listed above are well represented and expected to grow in the next 10 years.
Currently, the BLS expects careers for Engineers to grow by 3 percent from 2019 to 2029— an increase of approximately 74,800 jobs over the coming decade. Demand will primarily be in the fields of renewable energy, rebuilding infrastructure, and robotics.
How To Earn an Engineering Degree
Not just anyone can become an engineer. This career has a baseline requirement of a 4 year engineering Bachelor's degree. Achieving that qualifies you for entry level engineering work— but if you want to advance your career further, you'll need to gain years of professional experience and a state license.
Engineering Bachelor's Degree Requirements
If you're truly interested in becoming an engineer, then you'll want to make sure you go to the right college. It's true that most colleges have an engineering program, but there are some schools with much better engineering departments than others.
According to undergraduate peer assessment surveys, the following US colleges have the best engineering programs:
Massachusetts Institute of Technology (MIT)
Stanford University
University of California – Berkeley
Georgia Institute of Technology
California Institute of Technology
These 5 colleges are reported to have the best engineering programs among students and faculty, with approval from the Accreditation Board for Engineering and Technology (ABET).
Here's another tip to help you pick the best engineering degree program:
Graduate level programs tend to impact the undergraduate programs. As a result, any school with a doctorate program will have a much wider range of engineering classes and programs. Try and find a school with a good engineering graduate program even if you're only planning on getting a Bachelor's degree.
Engineering Master's Degree Requirements
Some positions may require you to have a Master's degree in engineering. In order to qualify for this degree you need to meet some specific criteria; engineering schools each have their own requirements, but there's a few commonalities across Master's programs.
Most schools require you to complete your degree with at least a 3.0 GPA. Some schools also require a few years of work experience, which shows your dedication to become an engineer and proves you have experience at an engineering job.
It's important to keep in mind that these are baseline requirements. Admissions for Master's programs are extremely competitive so you'll want to have much better credentials than these. This is just the bare minimum to be considered for higher engineering education!
Requirements for a PhD in Engineering
If you want to become a doctoral engineering student, you need to earn your masters degree and pass a university specific entrance exam. Next, you need to complete coursework including independent research supervised by a doctoral advisor. Once you've completed all of that, the last thing you need to do is write a thesis and have it accepted by the college. Afterwards, you'll officially be a Doctor of Engineering!
Earning a PhD in engineering qualifies you for the highest tiers of engineering positions and will give you ironclad job security. You can even become an engineering professor yourself. However, it's important to remember the amount of work it takes to get this far— you'll be in school for over a decade if you want a doctorate.
Remember: Becoming an Engineer is Very Difficult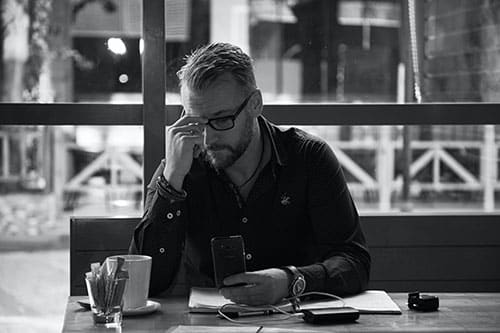 Engineering is an extremely difficult career. As I said before, it requires a ton of hard work and difficult technical knowledge to complete an engineering degree.
According to the American Society of Engineering Education (ASEE), between 40 to 50 percent of engineering students drop out or switch majors. One of the main reasons given is inadequate preparations for the major; many students don't understand the importance of the prerequisites such as physics and math and enter under prepared.
Becoming an engineer is tough enough even when you're prepared, so make sure you take your prerequisite classes seriously!
Additional Engineering Programs
There are other ways to advance your career beyond a 4 year degree. You can also earn specialized certifications by passing the Fundamentals of Engineering (FE) exam. Typically, people take this test immediately after completing their college courses; this way, everything they've learned is still fresh in their head. Check the NCEES website for more information about the test.
Another certification you can earn is a Professional Engineering (PE) license. You must have at least 4 years of work experience as an engineer and a FE license in order to qualify for this test. From there, each state has a unique set of requirements based on its license board. Once you've met the requirements, you can take the Principles and Practice of Engineering (PE) exam in your state.
Lastly, some engineers choose to earn a Structural Engineering (SE) license. Requirements for this are much more demanding than the FE or PE. All candidates must have passed 16 hours worth of professional engineering exams and completed 36 semester hours of classes about structural engineering. However, some of these requirements may be waived depending on the quality of your professional experience. Read the certification board's website for more information..
Working as an Engineer
After becoming an engineer, the work you do depends on which discipline you've chosen to pursue. Here's a quick list of the different job duties for the most common engineering disciplines.
Architectural Engineering Jobs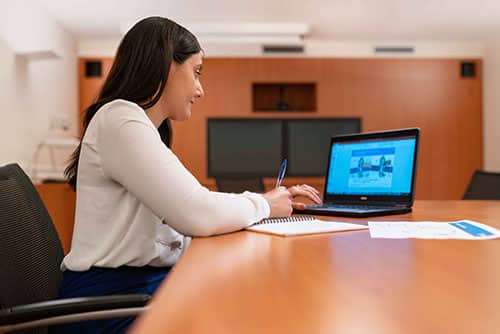 Architectural engineers design and improve buildings around the world. They do so by combining their knowledge of multiple building systems (such as fire systems, acoustics, lighting, and electrical) in order to create an effective and efficient building design.
The two most common architectural engineering jobs are Engineering Technicians and Draftsmen. Engineering Technicians create and implement new processes for the construction of buildings. Their goal is to increase the quality of the work done. On the other hand, draftsmen convert the designs of architects and engineers into technical drawings. Doing so gives workers a blueprint to implement them.
Chemical Engineering Jobs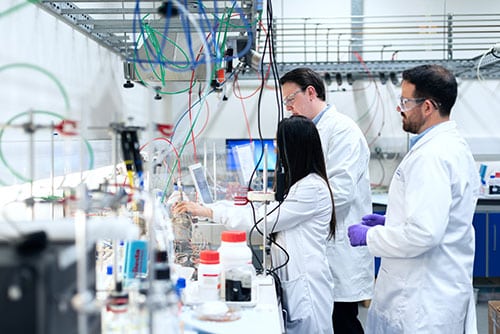 Typically, chemical engineers monitor and direct operations both onsite and from corporate offices. Most of their work will be focused on creating fuel, food, and drugs in industrial plants and refineries.
Alternatively, many chemical engineers choose to work in bioprocessing and biotechnology. Both of these positions create pharmaceuticals, food, and agricultural products, and certain positions may ask you to make those with enzymes or living organisms.
Civil Engineering Jobs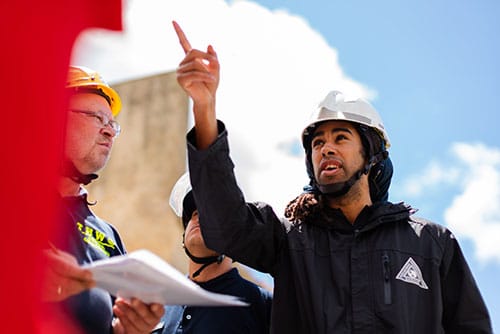 Civil engineers create designs for various infrastructures in an office environment. But during construction, they'll frequently be asked to visit the worksite in order to monitor operations and solve onsite problems.
Civil engineers work in a wide range of industries that break down into several sub disciplines. Most of these involve designing around the natural world by creating eco-friendly practices or preparing buildings for natural disasters. This work is highly visible and directly benefits the public good, so it's a great pick if you want to see tangible results for all your effort!
Electrical Engineering Jobs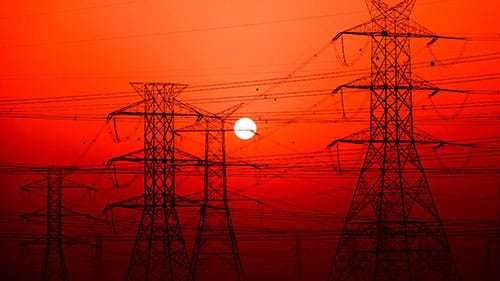 Electrical engineers work in research and development or manufacturing of electrical equipment. This work is done in both the private and public sectors, typically in an office setting.
Many industries require the work of electrical engineers, such as transportation, communications, and utilities. As a result, electrical engineers tend to have great job security, a wide range of knowledge, and heavy reliance on their math skills. Almost any device that uses or generates electricity has been designed by an electrical engineer.
Environmental Engineering Jobs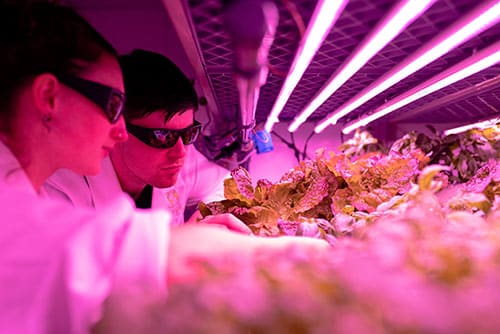 An environmental engineer can find work in several different environments; typically, the nature of their work keeps them outdoors. Most of their work with hazardous materials or environmental science will keep them at specific outdoor sites that require their attention.
Due to the nature of their profession, environmental engineers will typically work for the government in some capacity. This is largely due to the fact that their work affects public spaces and they require the authority to make changes to any procedures in the area. Many environmental engineers work to refine and oversee city plans on a local level.
Industrial Engineering Jobs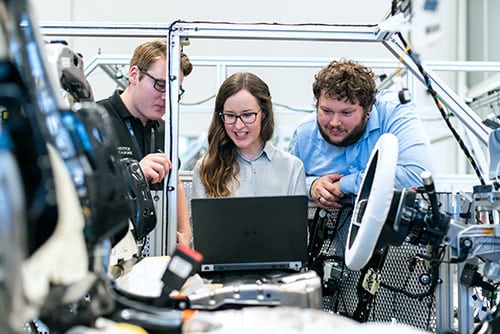 Much like civil engineers, industrial engineers will design new manufacturing techniques in an office and apply them onsite. This can lead to them regularly visiting several locations to oversee the creation of new infrastructure.
According to Indeed, industrial engineers will typically work in manufacturing. They assess and refine the manufacturing processes in a company and identify issues to be solved at each step. Afterwards, they implement any solutions found and make sure everyone understands what was changed and why.
Mechanical Engineering Jobs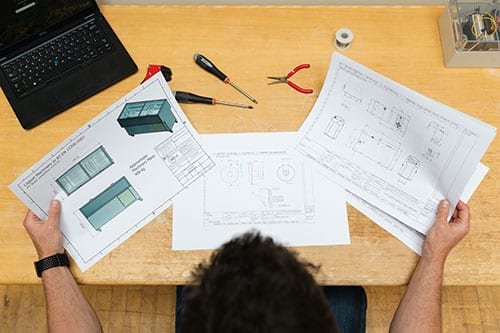 Due to how broad this field is, it's tough to say definitively what a mechanical engineer's work environment is like. There's a lot of design work that ranges from power producing machines to medical equipment. As a result, they work in an incredibly wide range of companies and locations.
Typically, mechanical engineers design mechanized systems according to the principles and forces that govern motion. To do so, they'll design and test prototypes and processes for new products. Doing so helps them create solutions to problems that require mechanical or thermal devices.
Petroleum Engineering Jobs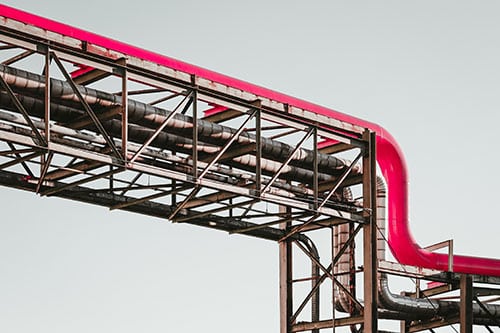 Most of a petroleum engineer's work will occur in offices and drilling sites. They're expected to meet with other engineers and customers to find the best way to maintain petroleum operations around the world.
Petroleum engineers improve the processes involved in extracting oil and gas from beneath the Earth's surface. To do so, they need to oversee the creation of treatment and extraction facilities in addition to creating methods that minimize the environmental impact of drilling.
As you can see, most engineers work in an office environment with small visits to their worksites. However, the actual work done by each branch in this profession is very specialized and unique. Please read the Bureau of Labor Statistic's occupational handbook for more specialized information about each discipline.
Bottom Line:
Becoming an engineer is a demanding process— but the potential payoff is well worth it. Engineers are paid well and directly contribute to the well being of the general public. As a result, there's always demand for new engineers, and the career is held in high esteem.
I'd recommend looking into a career in engineering if you have a passion for math and science and are ready to spend a lot of time in college. Those skills are easily applied to engineering work and can lead to an excellent career. If you still aren't sure, try researching a little deeper online or trying out a local engineering course to see if you like the subject.
Compare The Best PE Review Courses
Bryce Welker is a regular contributor to Forbes, Inc.com, YEC and Business Insider. After graduating from San Diego State University he went on to earn his Certified Public Accountant license and created CrushTheCPAexam.com to share his knowledge and experience to help other accountants become CPAs too. Bryce was named one of Accounting Today's "Accountants To Watch" among other accolades.   As Seen On Forbes