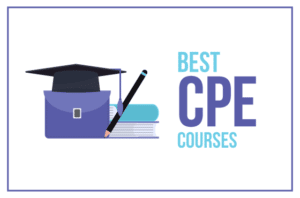 As a CPA, state boards require you to earn around eighty CPE hours per two year period (or 40 per year. On top of that, membership in the AICPA also relies on CPE. That can be stressful and you might not be sure how to get that many. Hence, above all else, you need to know just one thing:
What courses are the best at providing CPE for CPAs?
Below I've created a list of the top online continuing education courses for any CPAs. It's my hope that the information below will help you choose a course that's perfect for your needs. After trying countless courses, I can confidently say that these five are the best continuing professional education courses on offer.
Needless to say, all of the courses mentioned are NASBA approved. Check it out:
Top CPE Study Materials of 2023
#1 Becker CPE Course Online

PROS
Flexible Pricing:
Becker offers a great flexible pricing plan based on what you want access to and for how long. Subscriptions are offered for webcasts, on demand content, and both. These are further diversified by choosing to pay for access for one to three years. Ultimately, this means that anyone with that access could earn unlimited CPE credit.
Live Content:
In addition to the rest of their content, Becker also offers access to several live webinars and accountancy conferences for CPE. Unlike their competitors, they're not interested solely in work you can complete at home. Instead, they want you to have as many options as possible for earning your CPE credits.
Flexible Study Format:
Becker has spent a great deal of time creating a modular study system that can be tailored to your needs. On-demand self study courses are designed to be worked on during your free time, while webcasts can be watched at your leisure. Basically, the entire system is designed to maximize accessibility to all of Becker's customers while they meet their CPE requirements.
CONS
Refund Policy:
Despite its great pricing, Becker unfortunately doesn't accept refunds past the first day of purchase. This isn't much of a deal breaker, since Becker more than makes up for this in the quality of its materials and unlimited CPE hours. You shouldn't need a refund when working with them.
Bottom Line: Becker is a strong competitor when it comes to CPE courses. This is largely due to their focus on accessibility when furthering your professional education. Thanks to both flexible prices and content, it's hard to say no to this service.
---
#2 Surgent CPE Course

PROS
Package Deals:
Although you can purchase individual courses, it's far better to try out one of Surgent's package deals. Each of these allows you to learn unlimited CPE credits for a full year. That way, you can take your time and focus on learning topics that apply to your work without sacrificing too much personal time.
Always Up to Date:
Surgent offers many informative courses based on frequently evolving laws. That's why they're constantly updating their courses. Surgent emphasizes the "continuing" part of CPE in order to guarantee you're always learning relevant information.
Instant CPE Certificates:
All Surgent courses award CPE certificates immediately after completion. They're sent via email as soon as you've finished up the final part of a course. That way you aren't forced to wait weeks to submit your CPE credits to the AICPA.
CONS
Price:
Surgent's courses are high quality— which unfortunately means some of their package prices reflect that. Individual courses aren't especially expensive, but if you want access to anything beyond live webinars you'll need to pay $799. If you need to spend less on your continuing education credits, Illumeo is a decent alternative.
Bottom Line: Surgent offers a wide range of high quality CPE courses that cover many different subjects. They're one of the best courses out there and well worth their somewhat steep pricing.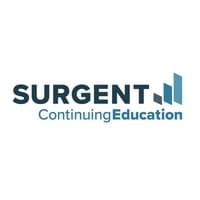 Get $170 Off Surgent CPE Unlimited Plus Package
uses today
Last Used: 5 days ago
---
#3 Illumeo CPE for CPA's

PROS
Expansive Curriculum:
Illumeo offers an incredible range of continuing education resources that cover many different certifications and areas of study. They're always adding new courses, but they also replace older study materials that don't maintain high ratings from students. This ensures a consistent stream of high-quality and up-to-date content for all subscribers.
Microcerts:
In addition to offering a wide variety of educational materials, Illumeo even provides full certifications for some specialized industries and areas of knowledge. These "microcerts' can be accessed for a small additional cost and can greatly improve your chances of gaining employment in specialized or competitive fields.
Free Trial:
Illumeo is passionate about continuing education and confident in the quality of their CPE content. Because of this, they offer students interested in trying their materials the opportunity to do so for free on a trial basis. Check out their Free CPE section to try 12 on-demand courses and a robust library of webinars. Not only is this a comprehensive sample of what their full service has to offer, but it's also one of the best collections of free continuing education content for accountants!
CONS
Thinly Spread:
Although Illumeo's strongest benefit is the incredible versatility offered by their course catalog, it can be detrimental if you're interested in a more specialized education. The 231 results for CPA-specific courses are only a small fraction of what they have to offer; because of this, you may find the wide range of 'extra credit' provided to be unnecessary or distracting to your studies.
Bottom Line: If you plan on only studying CPE through Illumeo, you can become a jack of all trades. If you're easily distracted, the extra certs might be overwhelming; however, you should strongly consider trying them if you want to specialize your career field.
---
#4 Lambers CPE Study Material

PROS
Expert Instructors:
Lambers instructors are easily some of the best and most qualified teachers out there. This is because each teacher has a knack for bringing in their practical experience to the classroom. Also, each instructor holds a professional certification; some even have doctoral degrees in their field of study. With these teachers on your side, there's no way you can fail!
Self Study Courses:
Lambers' wide selection of self study courses are designed to cover any field of study you're interested in. They understand that as a CPA you'll have different needs when it comes to sharpening your professional skills. Above all else, Lambert recognizes that it's important for you to have access to the courses of your choosing: not just what someone thinks you need.
Regular Updates:
The catalog of CPE courses on offer by Lambers is constantly growing. Each month new content is updated and added to the course so that you will always have the best materials on offer. Thanks to that, you'll never have to worry about working with outdated information.
CONS
Guarantee:
Although there are plenty of appealing features for accounting professionals (and professionals from a few other fields) looking for CPE credits, it can be a bit concerning when comparing their course guarantee to other options on the market. Essentially all sales are final for digital products, and Lambers will often require you to pay restocking fees on returned physical products.
Bottom Line: Lambers is perfect for anyone looking to set their own pace while working on earning CPE credits. It may not be as competitive as Surgent or Gleim, but it carves out a niche by offering a more relaxed alternative to working on credits. Consider Lambers if you've got plenty of time to earn your credits.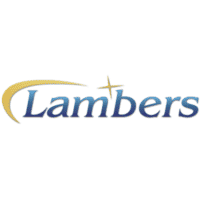 Exclusive Offer- Up to 20% Off Lambers CPE Courses
5 uses today
Last Used: 17 days ago
---
#5 Best Overall CPE Course

PROS
Pick and Choose Materials:
Because Gleim purchases are based around how many hours you buy, there's a great deal of customization to be found. To accomplish this they offer over thirty five different courses of relevant professional information.
Free Materials:
Gleim offers several different types of free materials to get you interested. Not only are there two free trial courses, there is also the Pilot Test program. Active CPAs can apply to test out new CPE courses for Gleim and earn free CPE credit for doing so. Now that is a great deal.
Consumer Friendly Pricing:
All Gleim prices are based on how many hours you're purchasing. Although it starts at twelve dollars per hour, larger bundles bring that individual price down. Additionally, if you play your cards right you can even buy courses for six dollars an hour!
CONS
AFSP Course Not Included:
If you're not exempt from Annual Filing Season Program (AFSP) requirements, you'll have to pay extra for that course. Although it's disappointing that this costs more on top of your previous purchases, it's still worth your money for the same quality reasons as the rest of the material.
Bottom Line: Gleim is easily one of the top continuing education courses. Their customization and price policy encourage you to structure your studying according to your own personal method. On top of that, there's plenty of free material to sink your teeth into before deciding on a purchase.
---
#6 Fast Forward Academy CPE

PROS
Expansive Catalog:
Fast Forward Academy (FFA) provides a wide range of courses for you to work on. Included in their 45+ courses are topics ranging from ethical issues on tax returns to retirement plans in small businesses. Everything you could possibly need to know is covered here; Therefore, there's no need to worry about whether or not your type of work is represented here.
Additional AFSP Course:
Although certain positions may be exempt from the AFSP Course, FFA wants to be sure that everyone's professional needs are taken care of. Because of this, they offer an eighteen hour AFSP course so you can meet your prerequisites. With Fast Forward Academy, everything is taken care of.
Credit Reporting:
After completing each course, FFA will report your online CPE credits to the IRS or CTEC (California Tax Education Council) for you. They'll even do so for free, meaning you don't have to worry about any hidden costs. On top of that you will also receive a PDF copy of your course completion certificate upon completion.
CONS
No Live Content:
Unlike Surgent and Becker, FFA does not offer any live content. Instead, they've chosen to focus on their various video and text courses as an alternative. While these courses are clearly high quality, it's still a little disappointing not to see any webinars or conferences.
Bottom Line: Fast Forward Academy is a great compact option for anyone looking to complete their CPEs. This is because they've made a point of compartmentalizing and focused on the necessities. With FFA, you'll finish up your CPE requirements with time to spare.
Bryce Welker is a regular contributor to Forbes, Inc.com, YEC and Business Insider. After graduating from San Diego State University he went on to earn his Certified Public Accountant license and created CrushTheCPAexam.com to share his knowledge and experience to help other accountants become CPAs too. Bryce was named one of Accounting Today's "Accountants To Watch" among other accolades.   As Seen On Forbes