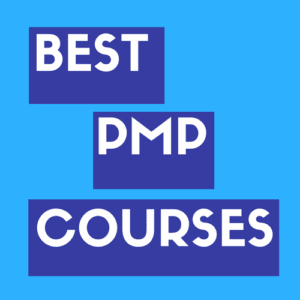 Trying to select the right PMP Exam Prep courses can be a very difficult thing to do. Basically, with the sheer volume of often conflicting information to digest across the web, it's almost impossible for the aspiring project manager to find the right study guide for them.
Furthermore, this is made even more difficult due to the many different Project Management Professional (PMP) exam preparation courses to choose from.
Fortunately, we've done the hard work for you; just keep reading to learn more about the best
project management training materials to help you pass the PMP certification exam!
Honestly, the most important decision you can make at this stage is finding the best PMP study materials that matches your particular learning style. Otherwise, failing to do this can lower your score and maybe even cause you to fail the test!
We've gone over all the online PMP exam prep courses below. The comparison chart breaks down the most popular PMP online training course rankings.
These are the Top 4 PMP Exam Prep Course Reviews and Study Materials in January 2021
Here are the best PMP exam study materials and online training review courses. Seriously, these are some heavy hitters that are sure to help you pass the exam on your first try and become a Project Management Professional!
How do you rate Brain Sensei PMP Review?
1. Brain Sensei PMP Review Course
Engaging story and a personal PMP instructor

OVERALL RATING: ★★★★★
Brain Sensei PMP Review Pros & Cons [2021]
What Everyone Needs To Know About Brain Sensei PMP Review
PROS
Unique Structure:
If you're sick of traditional classroom instruction or standard issue online prep courses, Brain Sensei offers a refreshing take on test prep. Their entire curriculum is woven into an interactive story that takes place in feudal Japan. By helping a samurai overcome challenges, you'll learn real-life project management concepts and techniques without feeling bored or burnt out.
Your Own Personal Sensei:
Since this PMP review course is structured in a unique way, it makes sense that you should have a unique instructor. That's where your Sensei comes in— a virtual coach who can explain any difficult concepts or point you in the right direction when you're struggling to complete a task.
Legitimate Education:
If Brain Sensei is set up like an interactive story, there's no way it can actually teach you to be a project management professional in real life, right? Actually, this course is a registered education provider with the PMI— the people who made the PMP exam. This means you actually will learn how to be a project manager by taking this unconventional course!
Risk-Free Investment:
Are you interested in taking a chance by trying something new? If you're hesitant to enroll in Brain Sensei, keep in mind that they've taken several steps to ensure your investment is risk-free. They have a 100% money-back guarantee if you somehow fail the PMP exam after using their course to study.
Bottom Line: If you want to have some fun while studying project management methodology, there's no better way to do it than with Brain Sensei. It may look like a video game, but it's really effective at helping hundreds of candidates pass their exams— so it can help you pass as well!
Brain Sensei PM Review Discounts & Promo Codes
---
2. PM PrepCast Prep Course
Personalized coaching and a PM test simulator

OVERALL RATING: ★★★★★
PM PrepCast Review Pros & Cons [2021]
What Everyone Needs To Know About PM PrepCast Review
PROS
1 on 1:
With PM PrepCast you'll get personalized coaching if you purchase the Executive course. This 1-on-1 coaching from a PMP expert is essential to guide you through the most challenging parts of the program and give you an opportunity to get your questions answered.
Simulator:
The PMP exam simulator allows you to prepare for the exam with under test-like conditions. PM PrepCast's Executive package includes 8 exams with over 1,600 questions. You get 90 days of access to the PMP simulator too!
Mobile Options:
PM PrepCast is available anywhere you need it. Their site works for your phone, tablet, or computer, so you can study on the device that is most convenient for you. The videos have been specifically optimized for use with iTunes, regardless of your device (you don't have to use an iPad, iPhone or iPod). In as little as 45 minutes you will have access to the entire workshop from your handheld device or tablet!
35 Contact Hours:
When you complete the PM PrepCast course and pass the class's final exam, you will print the 35 Contact Hours Certificate, which is a prerequisite for the PMP exam. Take advantage of this secret bargain that's embedded in the course – getting the additional 35 Contact Hours in a separate course could cost you $150 or more.
Bottom Line: Students enrolled in PM Prepcast's PMP course will receive access to a huge collection of study material. In addition to several contact hours and exam simulations, expect 1-on-1 counseling.
PM PrepCast Review Discounts & Promo Codes
---
3. Certification Academy PMP Review Course
Certification Academy PMP Review Pros & Cons [2021]
How Does Certification Academy PMP Review Compare?
PROS
Fast-Paced:
Certification Academy wants you to be ready ASAP. That's why they've made sure their boot camp only takes 4 days to complete. Any unnecessary fluff has been cut in order to ensure that you can understand the essentials as soon as you can.
Guided Content:
Unlike other courses, Certification Academy makes sure your teacher can help you every step of the way. Some companies just drop a bunch of self study materials on you and call it a day. Certification Academy knows that method isn't effective, so they make sure you have a manageable schedule to work under.
Bonus Materials:
This course includes a great set of bonus materials to supplement your classroom learning. These include a study guide, textbook, a certification simulator, and hundreds of practice questions. Working with these on the side will help you retain all the info from your bootcamp.
CONS
No Demo:
Since this company makes webinars on a strict schedule, they don't have any demo or trial for curious students. Hopefully they'll add some kind of sample content in the future so you can try it before making a decision.
Bottom Line: Certification Academy is a terrific service. Their materials and pacing do a lot to get you prepared in time for the exam. If you complete the boot camp, you've got a great chance of passing on your first try.
GO TO CERTIFICATION ACADEMY REVIEW
---
4. ExamsPM PMP Review Course
Great Video & Course Content (plus a pass gurantee!)

OVERALL RATING: ★★★★★
ExamsPM PMP Review Pros & Cons [2021]
How Does ExamsPM PMP Review Compare?
PROS
Video Lectures:
Like many PMP exam courses, ExamsPM offers video content. However, those videos have some distinct features that competitors lack. Any and all video content can be viewed as much as you want. Struggling in a certain knowledge area? There's no limit to how long you can spend working on it. On top of all that, lectures can be downloaded and watched later offline. That means you can access the study materials whenever you want regardless of your internet connection.
Free Content:
ExamsPM offers a host of free content so you can familiarize yourself with their service. On their site you can find a free formula guide, study guide, and practice questions. You can even take their free PMP training class to learn how the certification process works. Consequently, doing so will give you an edge when it comes to advancing your career.
Pass Guarantee:
As a show of how confident they are in their teaching abilities, ExamPM offers a 100% pass guarantee. If you can't pass your PMP within six weeks after registering for the online training course, you will be given a full refund. To receive this refund, simply send your test scores to the service to prove you took the test and failed. Ultimately, this means that all of the monetary risk is on ExamsPM, not you.
CONS
Pay For Support:
While ExamsPM does have a great pro-level support team, it's unfortunately locked behind the highest payment tier. That means the only way to receive the highest level of support for this online course is to buy the $579 exam simulator and course bundle. Fortunately, this bundle is a great deal; however, this is sure to be a disappointment for cash-strapped project management students.
Bottom Line: For anyone looking to pass their PMP, this course is a safe bet. Their pass guarantee shows that they have confidence in both their service and their students. Furthermore, their video content is top notch and you can even try some features out for free. Definitely a good pick for PMP exam prep students!
---
5. CyberVista PMP Review Course
CyberVista PMP Review Pros & Cons [2021]
What Everyone Needs To Know About CyberVista PMP Review
PROS
 Mobile Access:
CyberVista uses a cloud-based platform to provide students access to review materials no matter when or where they may be. Not only can you access your study content on a computer; you can also pick up right where you left off via mobile phone or tablet.
Ample Time and Discounts:
CyberVista is determined to help students have the time they need to fortify their knowledge at a fair price. In addition to a 180-day access period for your course materials, you can also take advantage of the many discounts on offer with CyberVista's website.
CONS
No Project Management Professional Trial:
While CyberVista is great about offering trials for other courses they cover, there's currently no trial period or demo for this course. This can be disappointing for those hoping to sample their courses before spending any money.
Bottom Line: If you aren't clicking with other prep courses and need a quick, fairly-priced review option, then definitely give CyberVista a closer look.
---
6. PM Master Prep Review Course
A Serious Contender In The PMP Review Course Field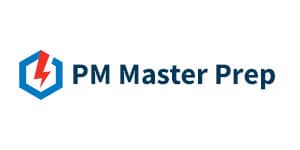 OVERALL RATING: ★★★★★
PM Master Prep Pros & Cons [2021]
What Everyone Needs To Know About PM Master Prep Review
PROS
Volume for Price:
You're going to have a tough time finding any PMP prep course that offers a better deal for what you get. Not only does PM Master Prep's Success Masterclass give you lots of video lessons and practice quizzes; they're selling the complete package for under $1,000!
Personal Experience:
Students who learn best through one-on-one interactions with their instructors will appreciate the Private Chat feature provided by PM Master Prep in their Success Masterclass. With this, you can reach out to your instructor with any questions that you'd rather not be made public. However, they also have Group Chat and Forum sections of their course if you'd rather ask your questions to your fellow classmates.
No Risk, All Reward:
It can be difficult to pull the trigger on a specific prep course and spend your money on the promise of passing the PMP exam. Fortunately, PM Master Prep makes this situation easier with their refund policy. Whether physical or digital, unsatisfied customers can receive a full or partial refund within 30 days of purchasing.
CONS
Poor First Impression:
If you looked at PM Master Prep's pages for their Super Simulator or their Online Live course, you might be reminded of sketchy online offers for supplements or motivational seminars. Although the multiple spelling errors and bizarre design choices might make you worry about getting a computer virus, these are simply aggressive marketing campaigns that don't reflect the legitimate quality of this company. Look past this poor first impression and you'll find a lot to like here!
Bottom Line: Although there's room for improvement — especially when it comes to their web design — PM Master Prep is a serious contender in the field of PMP review courses that will help you pass your exams. For a reasonable price, the combination of community resources and quality instruction will give you a solid foundation to build your future career in project management.
PM Master Prep Discounts & Promo Codes
---
7. Grey Campus PMP Review Course
Affordable and Easy to Use with Money Back Guarantee

OVERALL RATING: ★★★★★
Grey Campus PMP Review Pros & Cons [2021]
What Everyone Needs To Know About Grey Campus PMP Review
PROS
Instructor-Led:
The strongest aspect of Grey Campus PMP Review is their amazing team of instructors. These are experienced professionals with over a decade of experience, but they also still have their certification. This means that the information they provide their students is still relevant to modern project management methodology.
Boot Camp:
One of the many ways Grey Campus helps students pass their exams is through intensive four-day Boot Camps. These live online classes go through all the important concepts and knowledge areas covered on the PMP exam while meeting the 35 contact hours required for students to take it. This is one of the fastest and most effective ways you can prepare— so long as you can handle the intense pace!
Amazing Support:
You'll have a tough time finding a project management course that offers a better support team than Grey Campus. In order to ensure you get all the help you need, instructors can be contacted through a dedicated forum and a special Instructor Helpline. For all other concerns, this company also offers phone, email, and social media support.
CONS
Staggered Access:
How long do you have to study with Grey Campus? Although their full learning platform is available for one year after the time of purchase, you'll only have six months to access their live bootcamps. This is still plenty of time, but you should still prioritize the bootcamps before anything else so you aren't surprised to find your access denied when you finally get around to it.
Bottom Line: You should try out Grey Campus for your PMP exam prep if you want hands-on guidance from experienced teachers. And since they've got such a great support team, you won't have to worry about any unresolved issues if you sign up today!
PM Master Prep Discounts & Promo Codes
---
8. SimpliLearn PMP Review Course
Lots of extras and course flexibility (plus a return policy!)

OVERALL RATING: ★★★★★
SimpliLearn PMP Review Pros & Cons [2021]
What Everyone Needs To Know About SimpliLearn PMP Review
PROS
Flexible Courses:
With both live and on-demand learning options available, you can choose whether you want to do a self-paced or instructor-guided course. Take the Online Self-Learning course for 30-180 days from anywhere in the world, or sign up for a live-online or in-person instructor-led course in your area.
Free Material:
Simplilearn offers multiple extras with each live course offering. Although these vary, special offers often include a free course (such as PMI's Agile Certified Practitioner course and Microsoft Project 2013), a free 200-question PMP Simulation test, and a User Forum with free advice and support.
86 PDUs and 35 PMI Contact Hours:
You get 86 PDUs with the Simplilearn PMP preparatory course; this is in addition to the 35 contact hour requirement for taking the PMP exam. That is considerably more PDUs than most competitors offer. After you have completed the requisite number of hours on Simplilearn's website, you will be issued the 35 contact hours certificate at no additional cost.
Money Back Guarantee:
Simplilearn offers a 100% Money Back Guarantee, so if you don't pass using their course you get a full refund! This shows just how confident they are that their course will help you get your PMP certification. For their 4-day PMP Bootcamp, the re-examination fee is paid by Simplilearn and the remaining amount is refunded if you do not pass the exam.
Bottom Line: If students enrolled in SimpliLearn are unsatisfied with the impressive PDU's and contact hours offered with their PMP study materials, they offer a reasonable return policy to assuage any concerns.
Get Discounts on PMP Courses
When it comes to being a Project Management Professional, passing the requisite exam to gain this certification can be tough. You have to put in some serious hours with a study group, some flashcards, and/or practice tests to be adequately prepared. Ultimately, you want to get everything right the first time so you don't waste your valuable time and money. Therefore, the best method of cost management for PMP aspirants attempting to gather these resources is to enroll in one of these prep courses!
Still not convinced? We've got some fantastic and exclusive DISCOUNTS you can check out below:
Bryce Welker is a regular contributor to Forbes, Inc.com, and Business Insider. After graduating from San Diego State University he went on to earn his Certified Public Accountant license and created CrushTheCPAexam.com to share his knowledge and experience to help other accountants become CPAs too. As Seen On Forbes