07 Jan

Top 5 Things You'll Hear When Studying for the CPA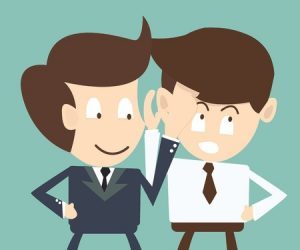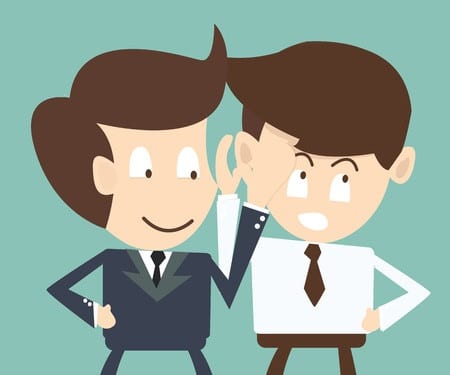 There is a lot of information out there regarding the CPA exam. Some of it is helpful, but there's plenty of nonsense or misguided attempts to help candidates pass the test. So, to provide some clarity, I have outlined the top 5 things people tell me or ask me while studying.
This test is hard. Really hard. It's arguably the hardest standardized test out there. The passing statistics alone are proof that this test is not for the faint-hearted. You have a 1 in 5 chance to pass all 4 sections of the CPA exam on your first try. It also requires more than 300 hours of studying to absorb all the material. But why is the CPA so hard to pass?
The CPA is testing not only your knowledge of accounting, but also your ability to take on a great challenge. The tested material is often less challenging than your ability to prioritize, balance study and work, and maintain your personal life. You will become much more efficient in all areas of your life after making it out of the CPA exam alive. Trust me, it's remarkable.
2. Make a CPA Exam Studying Schedule
To many, this is the most important tip to pass the CPA. Making a study plan and sticking to it will help keep the whole process manageable—both with regard to time and efficiency. Try out different studying styles and schedules that work with your learning style and lifestyle.
For example, if you're working full time (like many CPA candidates) you should study for short periods during the week, saving the majority of the studying for the weekend. Making plans and goals will ensure you get all the material read with time to take plenty of practice tests, as long as you stick to your schedule!
3. There is a New CPA Test in 2017
The AICPA is launching a new version of the CPA on April 1, 2017. Professional content knowledge will remain fundamental to the examination that protects public interest, but there will be a handful of changes and additions.
The new CPA exam is going to be looking for competency in recognizing issues, identifying errors, challenging assumptions, and applying both professional judgement and skepticism. To test these competencies, the new exam will increase its emphasis on testing higher order skills. This means more task-based simulations (TBS). The scoring weights will change to accommodate the increase of TBSs. The multiple choice questions in all four sections will account for 50% of the total score. TBSs in AUD, FAR, and REG will account for the other 50% of the total score, while TBS and WC will account for the other 50% of the total score in BEC (35% for TBS and 15% for WC).
The exam is also increasing the amount of testlets administered during the exam from 3 to 5. To accommodate the additional TBSs, the test will be two hours longer with the BEC and REG sections increasing from 3 to 4 hours. The exam will also be slightly more expensive. If you can sit before the 2017 changes, I encourage you to do so.
The current exam uses the Content Specification Outline (CSO) to guide candidates through what will be tested on the exam. This is going to be replaced by Blueprints for the new test in 2017. Blueprints will go into much more specific detail about what tasks candidates will be asked to perform on the exams. It's a good idea to check out these Blueprints before your exam to have a better idea of what you'll see on test day.
4. You're going to need a solid CPA review course
Since studying for the CPA exam is done alone, picking the right CPA review course is a very important (and expensive) decision. Make sure you do lots of research into the CPA review courses available to find the right match for you.
Finding a CPA test prep course that fits your learning style is crucial. You'll be spending hundreds of hours with this prep tool, so you better be able to get along with it. Are you a visual learner? Then maybe you should look into CPA review courses that include lecture videos. Do you struggle with staying focused for long periods of time? Perhaps a CPA test prep course with short 30 minute segments that can be absorbed in little bits will help keep your attention.
Keep your budget in mind when researching your test prep options. Don't go straight for the cheapest option, as this investment is crucial to your passing. You won't believe how many times I've seen people bomb the exam after choosing the cheapest course. But once you've passed the CPA, your salary will most likely increase, making your investment in a solid review course well worth it. 

5. Find Your Motivation
Your motivation for taking the CPA exam is going to have to be strong enough to keep you going through the many grueling hours of study. It's a good idea to start the process with the question "Why do I want to pass the CPA?" Most answers have to do with the salary bonus or proving someone wrong. No matter what your answer is, it better be enough to keep you motivated in the months to come.
I recommend you write this motivation down and post it somewhere that you can see everyday. This will give you a daily reminder of what you're working towards when you start to doubt yourself or the stress is just too much. It is much easier to put in the hard work when you can see the light at the end of the tunnel.
This applies to rewards as well. You're more likely to work hard if you are getting a reward for your efforts. That's why it is necessary to have a rest day once a week. A day off should be a time where you do anything EXCEPT study, or even think about, the CPA. This day will help you recharge before going into another week of studying and will help manage your stress level. You can't study every day—you'll lose your mind!!
START STUDYING FOR THE CPA EXAM TODAY