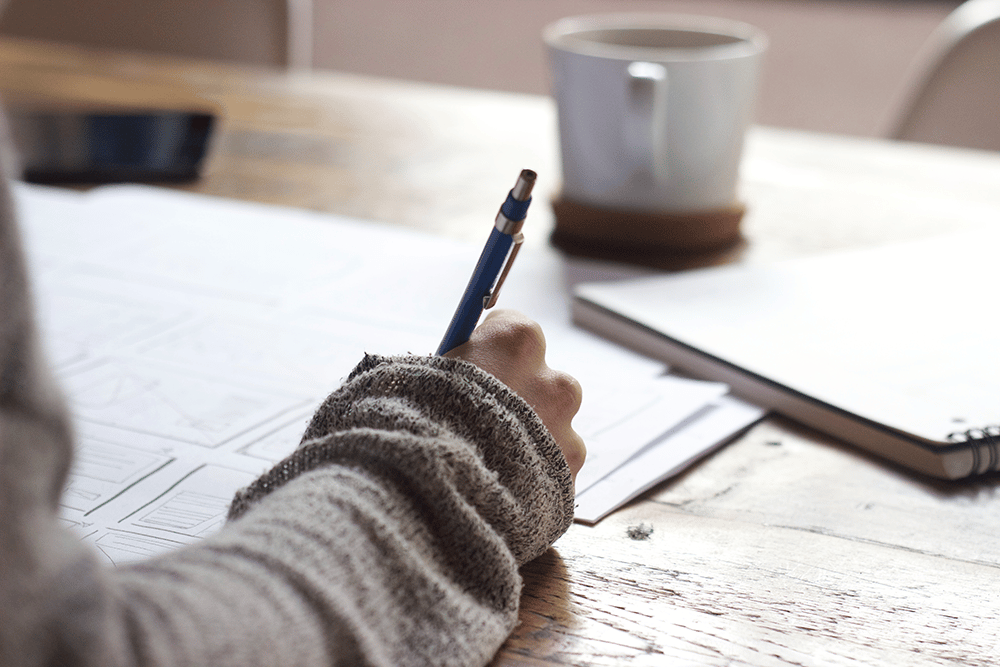 In just a few months, the LSAT will be transitioning to a new digital test format. Consequently, there's going to be a wealth of new information about how the test is run or taken. Luckily for you, I've gone over that new format and found the information that you need to know the most!
To learn more about the new digital LSAT test, keep reading:
Transition Period
A shift to the digital LSAT is not going to happen all at once. Instead, the July 2019 test will be the starting point for the transition. During that exam, half of the students will be assigned to take the physical version and half of them will take the digital one.
Students won't know which version of the test they'll be taking. However, any accommodated candidates who have already been approved ahead of time will be informed. Furthermore, after the July exam the LSAT will be fully digital.
Luckily, the switch should be relatively painless!
Format
In terms of format and structure, the digital LSAT will be identical to the pen and paper version. All test content will remain unchanged and the digital questions will be the same as the current LSAT. Consequently, you can look forward to the same types and number of questions that you have been studying for. Furthermore, you'll still see around one hundred logic games, reading comprehension, and logical reasoning questions. Additionally, students will also be given scratch paper to work on when using the tablet for the exam. Also, when it comes to scoring for the LSAT, the digital format is not going to change in any way.
For more information about the structure of the new digital LSAT, visit the LSAC page on the subject.
New Digital-Only Features
The new digital LSAT is going to add many features to take advantage of the new tablet-based format. Most of these are designed with convenience and accessibility in mind. Therefore, students will have more advantages on the new version than with the traditional LSAT.
The Digital LSAT: Top 10 FAQs
Accessibility
The formatting for each test question is fairly customizable for each student. Font size, brightness, and line spacing can all be changed based on your personal preference. Hence, this is especially helpful for anyone who has issues with eyesight; many of the necessary accommodations are built into the exam.
More accessibility features were added for those who need them. For example, that test can be switched to high contrast mode and all typical magnification gestures will be present. Furthermore, these digital LSAT tablets come with a wide range of color options for light sensitivity such as inverted colors or greyscale.
But that's not all that's been added to the digital LSAT. Keep reading to learn more:
Performance
Many of the new features are designed to offer students more ways to tackle test questions. Questions that you find difficult or think will take to much time to answer can be flagged for review. Then, they can be quickly returned to at the end of the exam. Additionally, you can rule out certain answers to narrow down choices, as well as collapse or expand them to individually look at each one. Plus, you can highlight or underline text in passages so you can reference what you need in much less time.
A few of the new digital features also go beyond individual questions.
Testing software on the tablet LSAT comes with a section timer built in. You can hide the timer until there are five minutes left. Afterwards, it will be revealed in order to give you a five-minute warning. Alternatively, you can leave it on so you can always know exactly how much time you have left.
Furthermore, all answer selections can be changed at any time. Hence, unlike on a scantron, if you realize later that you answered a question wrong you can easily change it without compromising your answers.
LSAT Tablets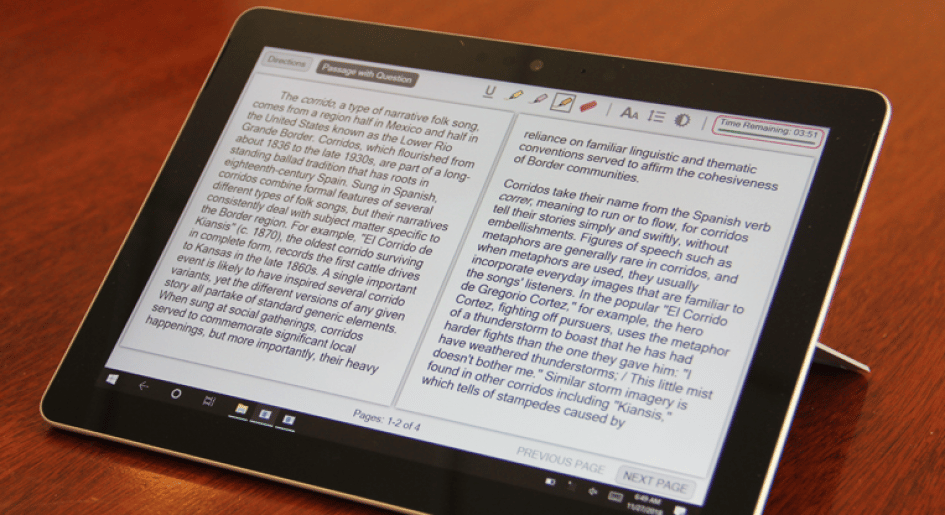 You may be wondering: what kind of devices will these test require? Here's the good news:
Don't worry about needing to provide a device for taking the digital LSAT. Each testing center will provide Microsoft Surface tablets for students to use when taking the test. They'll come loaded with patented in-house Law School Admissions Council (LSAC) software. Additionally, all tablets will have a stand built in to allow you tilt the screen. Consequently, you won't have to stare down at a flat surface during the examination.
LSAC understands that people may have difficulty with the new testing medium so they've released a series of free videos and tutorials that will allow you to familiarize yourself with the new format.
Written Portion
Unlike the physical test, the written portion of the digital LSAT will no longer be issued at the testing center. Instead, the written section will be completed on personal computers at your own convenience. Furthermore, if you choose to take the LSAT multiple times after the switch to digital, you will not need to retake the written portion.
Students will be able to take the written portion of the exam by logging on to the Law School Admissions Council (LSAC) website on their personal devices. Unfortunately, the testing software required is not compatible with phones or tablets; you'll need a desktop or laptop computer. Ultimately, you will have up to one year after your test date to complete the writing sample.
But why is this the case? Here's the explanation:
This change came about due to feedback from previous test takers. According to Lily Knezevich, the senior VP for learning and assessment at LSAC, "[completing] a written essay in a large-group setting at the end of a rigorous examination is not conducive to doing [your] best writing."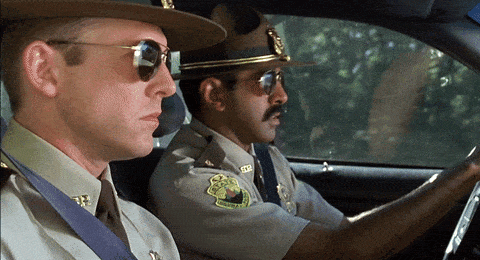 Security
LSAC has also implemented new security measures to make sure there's no cheating at home when taking the written portion.
Students taking the writing portion of the LSAT will be required to download LSAC's new proctoring software for the exam and take the test on a stable internet connection. The program requires access to your microphone, webcam, and computer screen. Consequently, the whole process will be recorded and reviewed by a proctor at a later time.
That's not all that has to be recorded:
Before starting the written portion, you have to show your valid government ID and workstation to the webcam. Only pre-approved items are allowed on your workspace and you must be the only person in the room during the examination.
While working on your writing portion, all other applications will be disabled on your computer. This is obviously designed to prevent cheating. However, some students may be disappointed that this means they will be unable to listen to music while working. Finally, writing samples will be randomly generated so you can't copy another sample.
Compatibility
Currently, the proctoring software for the written portion is only compatible with Windows and Mac OS. Hence, you will be unable to complete the written portion on any computer running a different operating system such as Linux or Chrome OS.
If this applies to you, don't worry! There are also options if you don't have your own compatible computer:
In this situation, you may be allowed to complete the written portion at a college or university testing center or computer lab. Non educational locations that have a computer in a quiet and private space can also be considered for use, such as a public library. Finally, you can take the written portion at a local testing center if all other options fail.

Key Takeaways
Ultimately, this switch to a digital format seems to be a good thing for the LSAT. Many of the accommodations that had to be requested in the past now come by default to everyone thanks to this change. Furthermore, most of the new features are clearly designed to make the test-taking experience easier and more efficient.
Additionally, the switch to a digital LSAT means that scores will release faster than in the past. This is because most of the scoring can be automated since everything is recorded digitally once the test is complete. Hence, it will only take days instead of weeks for people to receive their LSAT scores.
Furthermore, thanks to the ease of the new tablet LSAT format, there will be more test administrations per year. According to the LSAC's test schedule, there be three more administrations this year than the last, bringing the number up to nine.
Unfortunately, not everyone may be comfortable with the new digital format at first. However, as time goes on I think they'll see that this is a change for the better. LSAC understands this too, which is why they have a special policy for the July 2019 exam. For that test only, students can see what their score is before deciding if they want to cancel. This has been done to mitigate any problems caused by the transition period. Even better, if you cancel your score you can take the test again for free!
Ultimately, even if you're not sure about the new changes to the LSAT, there's still plenty of time to figure it out. I urge you to check out the LSAC tutorials for the new format; you won't regret it!
Compare The Best LSAT Study Materials
Get Discounts on LSAT Review Courses!
Bryce Welker is a regular contributor to Forbes, Inc.com, YEC and Business Insider. After graduating from San Diego State University he went on to earn his Certified Public Accountant license and created CrushTheCPAexam.com to share his knowledge and experience to help other accountants become CPAs too. Bryce was named one of Accounting Today's "Accountants To Watch" among other accolades.   As Seen On Forbes