07 Jan

CPA Interview with Celebrity Instructor Roger Phillip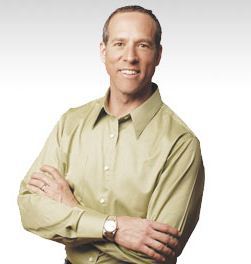 Roger Phillip's energetic personality and unique teaching style has made him one of the most well known CPA review instructors in the business.  Find out what his #1 CPA exam preparation tip is after having taught for over 25 years.
You have created one of the most popular CPA Review Courses, what's one thing that differentiates your course from the rest?
The key thing that differentiates Roger CPA Review from other popular courses is our core approach, the Roger Method™ – We strive to create a course that keeps our students engaged from beginning to end, using high energy lectures, streamlined and succinct course materials and intuitive study management tools. Studies show that a student actively engaged with their learning is much more likely to succeed, and we've seen that in the Roger CPA Review course.
How long have you been in business and how many candidates have you helped pass the CPA exam?
I started teaching CPA Reviews in 1988 at Dauberman CPA Review, then taught at Mark's and Stanley CPA Review. In 2001, after I was encouraged by my students, I founded Roger CPA Review. Since then, we've expanded into five countries and have helped over 90,000 students to pass the CPA Exam.
What is your best piece of advice for students preparing to take the CPA exam?
Set a goal, create a game plan and stick to it. Overcoming the CPA Exam hurdle can be intimidating, so it's important to take the journey day by day, lecture by lecture, study session by study session. Roger CPA Review offers study planners, an email reminder tool called the Study Sidekick, and other online study management tools to help our students stay on track to their goal.
Any exciting product features you are preparing to launch in 2014?
Yes! Yes! Yes! 2014 will be a big year for Roger CPA Review as we release several new products and exciting new course features. We think our customers will be thrilled 🙂
What one thing do you wish all of your accounting students knew before starting your course?
I find the most successful students go into the CPA Exam preparation process knowing it's a big investment, but one that will pay off. Going in with the right attitude, mindset and the drive to accomplish this huge feat will greatly aid in that journey.
Which CPA exam topic do your students currently find the most challenging?
FAR – Although Financial Accounting and Reporting is the most interesting of the group with both calculations and theory being tested, there is so much material covered in just one exam. Essentially, you're taking Intermediate 1, 2, Advanced Accounting, Governmental and Nonprofit and squeezing all of that information into a four hour exam. Therefore, this is the exam that generally takes students the longest to prepare for and they usually deem it the most difficult.
What's the biggest change you've seen in the CPA review course industry over the last few years? What changes do you anticipate happening in the future?
There's been a shift over the last few years in the way that students study. While studying in classrooms used to be the norm, there's been a large move toward e-learning, not just among CPA Review Courses, but also education as a whole. Because of this, Review Courses have had to adapt their technology and keep up with the students' demand for "on-demand learning". Back when I took the exam and you could only sit twice a year, we scheduled our lives around the CPA Exam. Now, because of the flexibility of Review Course technology, we're really seeing students schedule the CPA Exam around their lives.
Changes I anticipate in the future? Jetsons style learning with hologram CPA Review instructors!
What do you do for fun when not teaching/working? What are your hobbies?
I really enjoy exercising and snowboarding, volunteering at my kid's pre-school and spending time with my wonderful family.
Favorite Quote? Why do you like it?
Dr. David Viscott said, "You're exactly where you're supposed to be." I live and teach by this motto – Whenever you're uncertain about your place in life, find comfort in knowing you are where you're supposed to be. However, it's up to you to take yourself to the next level.
 Bio Snapshot
Roger Philipp is a CPA who began his accounting career at Deloitte and Touche in Downtown Los Angeles. He went on to teach CPA Review at Dauberman CPA Review and there he became head instructor. He continued on to teach at Mark's CPA Review and Stanly Kaplan CPA Review, but was encouraged by his students to create his own review course. In 2001, he founded Roger CPA Review where he's expanded internationally, and helped over 90,000 students to pass the CPA Exam.
Over the past 12 years, Roger has earned several diverse recognitions – among them, toastmaster awards for public speaking, listed in the Top 100 Accounting Influencers online, and even featured in the San Francisco Business times for being a 'Fastest-Growing Private Company.'