LSATMax LSAT Prep is a consistent high scorer (no pun intended) when it comes to comprehensive LSAT review courses. This review course hits a lot of sweet notes for law school students preparing for the LSAT exam: mobile-friendly accessibility, tons of study materials, and an attractive price point.
Furthermore, LSATMax puts its money where its mouth is with a guarantee for a higher score on your LSAT. Past users record a score increase anywhere from 15-20 points. In fact, if you don't increase your LSAT score with this program, you'll get a full refund!
With built-in analytic feedback, video lectures, practice tests, and daily drills, LSAT Max's exam prep course uses a wide variety of tools to help you study and truly understand the concepts that will appear on the LSAT exam. Additionally, LSAT-Flex Simulator gives students a more authentic testing experience so you're better prepared.
Let's take a closer look at some of those study tools below!

TestMax, Inc is a test prep course company based out of Venice, California. TestMax aims to offer comprehensive test prep on mobile platforms for multiple exams, including the GRE, LSAT and Bar Exam.
The company has a fully stacked advisory board of accomplished law professors, tech investors, mobile app entrepreneurs, and legal exam review creators to deliver some of the best test review products available on the market.
Here's a quick snapshot of some of the top features of LSATMax Review:
A Comprehensive Mobile App

Smart and Instantaneous Analytic Feedback

9,000+ Real LSAT Questions

80+ Hours of Video Lectures

Flexible Financing Options

60, 180, & 365-Day Access Periods

Office Hours and 1 hour of Private Tutoring Included with Every Course
What's Included With LSATMax
A Comprehensive, Highly Rated Mobile App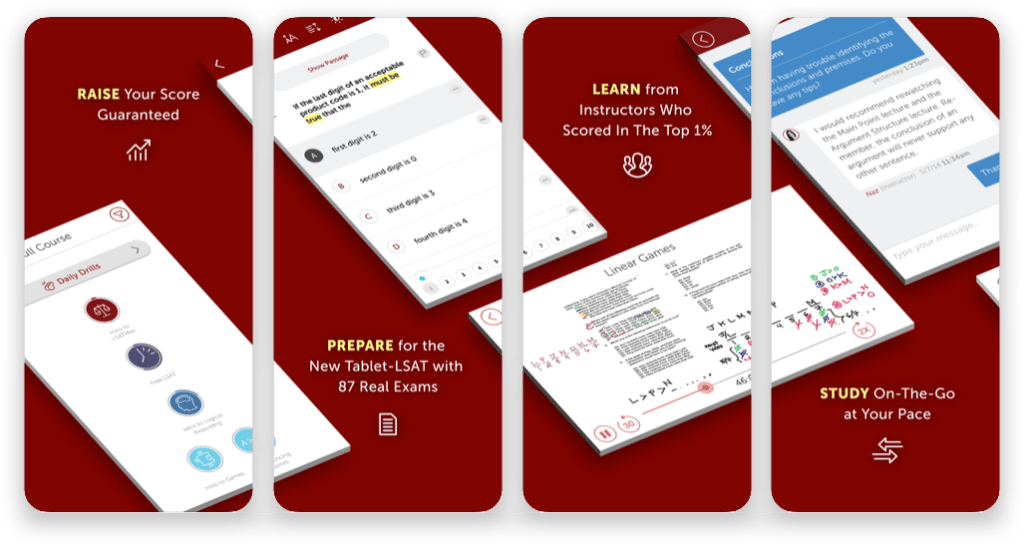 One of the standout features of LSATMax is the highly rated mobile app available for smartphones and tablets. Unlike other top competitors, this LSAT review course has an accompanying mobile app with hundreds of five-star reviews. Users frequently cite the ease of navigation, frequent updates and quick bug fixes that keep the platform highly accessible.
In fact, the platform really is genuinely accessible from anywhere. Apps are available on the Apple Store, Google Play Store, and the Amazon App store.
Additionally, it seems the team at LSAT Max is committed to keeping study techniques and resources current as well. The latest app update introduces a new tablet-exam mode that simulates the digital LSAT experience being rolled out in July 2019.
Smart Analytic Feedback
One thing we always look for in a good review course is some form of analytic system that assesses your strengths and weaknesses as you study. This is a standard piece of software in top performing reviews and helps students study efficiently.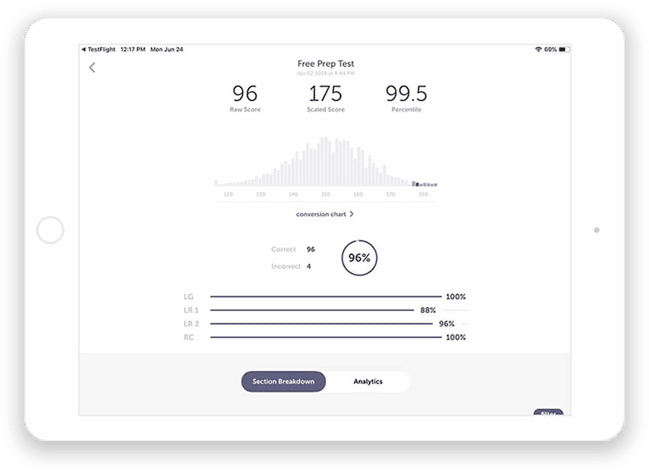 Fortunately, LSATMax doesn't disappoint on this front!
As you move through the study materials, LSATMax assesses your performance in three main areas – logical reasoning questions, logic games practice, and reading comprehension. Furthermore, the analytics dashboard provides a clean and easy to read assessment of the concepts you're secure in as well as areas you probably need to spend more time studying.
Additionally, we also give bonus points to LSATMax for a visually appealing and easy-to-navigate UX that feels up-to-date.
Only Real LSAT Questions
With LSATMax, you don't have to worry about wasting your time on problems and prompts that may not be anything like the actual exam you take. That's because LSATMax sources all its questions from previous LSAT exams. Hence, when you study and answer each prompt, you'll get an idea of how your performance will measure up on your exam date.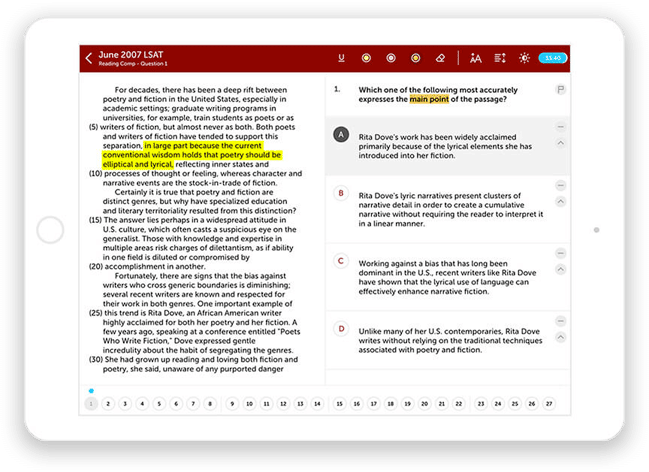 80 Hours of Video Lectures
The LSATMax review course packs a lot of different study materials into this course. Consequently, this ensures that you have multiple ways to approach and understand each part. Furthermore, in addition to both digital and hardcopy textbooks, there are over 80 hours of video lessons and in-depth examinations of each question type.
This is particularly useful for visual learners who struggle to learn best from textbooks alone. Also, there's a ton of support for students built into the course, with dedicated message boards for each section, office hours and private tutoring available for contact, and a plethora of supporting materials.
Ultimately, the best part is that you get all of these materials and tools at your disposal for a pretty reasonable price point!
Law School Admissions Q & A with LSATMax LSAT Prep (October 18, 2019)
LSAT Max Pricing
In comparison to other LSAT review courses, LSATMax is priced competitively. There are three package options depending on your studying needs:
LSATMax 60- $595 ($50/month)
This is the least expensive option with the shortest access period, perfect for those on a tight budget. If you want a pass guarantee, consider the higher tier courses. It includes:
9,000+ LSAT Questions
80+ hours of video
5 Textbooks
90 Prep Tests
Message Board Support
Analytics
LSATMax 180 – $995 ($83/month)
This course adds a longer access period of 180 days and a higher score guarantee.
LSATMax 365- $1,495 ($83/month)
In addition to the LSATMax 180, this course add more time to 365 days of access time.
While the packages are by no means cheap, LSAT Max also offers financing options for its students – something far more expensive LSAT prep courses have yet to do.
Here Are The Honest Pros & Cons of LSATMax
If you're still on the fence about whether LSATMax Review is the best choice for you, here's a quick look at some of the main pros and cons of this LSAT course:
PROS
Realistic Exam Simulation
The Test Proctor feature aims to create as realistic an exam simulation as possible to prepare you for test day. Additionally, the app tells you when to start and finish each section of the test. Furthermore, it plays realistic background noises to train you to focus on the actual exam.
Actual LSAT Practice Exam
LSATMax uses the actual June 2007 LSAT exam as its practice exam and study materials. Taking this practice exam will teach you what to expect on the real thing. Furthermore, the logical reasoning questions and logical games portion of the June 2007 LSAT is broken down step by step in videos by experienced instructors, so you understand precisely how to recognize and answer these questions.
As we mentioned before, LSATMax is one of the only available LSAT prep courses that offer a low monthly payment plan. Fortunately, this means that the cumulative price tag won't prevent you from studying for – and succeeding on – the LSAT!
CONS
Limited Reading Comprehension Help
LSATMax focuses heavily on the more difficult parts of the LSAT, including logical reasoning and logic games practice. Although some material covers reading comprehension, if this is an area you struggle, you may have to seek additional support or brush up on your reading skills with another resource.
Frequently Asked Questions
Q: Will I still have access to instructors when studying?
A: Even though LSATMax is a remote learning course, you're still well-supported by LSAT instructors and technical support. Chat, email and phone support are available. Furthermore, every lesson has a message board to communicate directly with instructors.
Q: Are hard copy books and study aids included or do I have to pay for those separately?
A: Most exam review courses include digital resources and upsell hard copies for an additional fee.
Q: Do military members get a special discount?
A: LSATMax proudly supports current and past members of the military. Upon sending the appropriate documentation of your service to LSATMax, they'll give you a scholarship for 50% off the course!
Who Is The Ideal LSAT Max Customer?
Check out our Ideal Customer profile to determine if this course is right for you: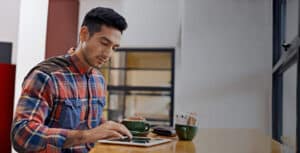 If you prefer self-directed study instead of a classroom setting, this is the course for you.
If you intend to study for the LSAT for an extended period (more than a few months), this is the course for you.
If you learn best from how-to videos and tutorials, this is the course for you.
If you need instructor engagement or have trouble managing your study schedule, this isn't the course for you.
Yes or No? The Final Recommendation
We ranked LSATMax the top LSAT Review course because of its many features, ease of access and innovative approach to preparing students for the LSAT. LSATMax hits all the right notes- it's not as pricey as some of its competitors, but also not the lowest-priced LSAT prep course on the market.
The difference is that the team behind LSATMax has packed value into every aspect of the course, and it more than justifies its price point.
Additionally, with thousands upon thousands of real LSAT questions, up to 87 prep tests, realistic exam simulators, and consistent daily drill problems to challenge you and improve your skill in logic problems, you'll sure to walk into the testing center on exam day calm and confident in your abilities to Crush the LSAT Exam!
Ready to try LSATMax out? Get started here!
Bryce Welker is a regular contributor to Forbes, Inc.com, YEC and Business Insider. After graduating from San Diego State University he went on to earn his Certified Public Accountant license and created CrushTheCPAexam.com to share his knowledge and experience to help other accountants become CPAs too. Bryce was named one of Accounting Today's "Accountants To Watch" among other accolades.   As Seen On Forbes