Passing the LSAT with a high score is important for many reasons, the least of which is that it'll have a heavy impact on your future career. Not only does it enable you to get into the law school of your choice, you could get generous offers and scholarships from some of the top schools in the nation! Furthermore, high scores also make you visible to the people that matter, whether they be admissions counselors, law firms you'd love to work at, or even hiring managers desperate to find quality LSAT test prep instructors.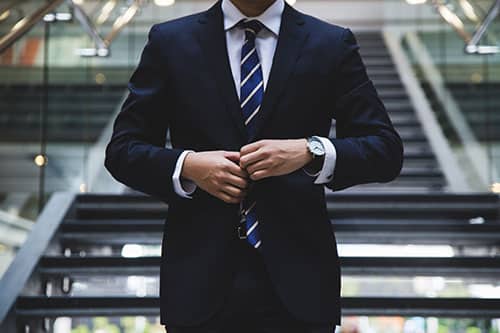 How does the LSAT Affect Careers and
Salaries?
The impact of your LSAT score has a domino effect on the careers and salaries you can hope to earn. When you score highly, you'll have access to prestigious schools and internships. Consequently, when you graduate from a top university or snag coveted internships in top firms, you'll have much better chance of landing an associate spot at a firm when you graduate.
Conversely, if you score poorly or just average on your LSAT, you probably won't get a ton of offers from the top law schools in the country. Hence, you'll have to work that much harder to get in to a good school and compete for internships. Fortunately, an average LSAT isn't the end of the world, and your GPA in law school will count for a lot when looking for employment after graduation. However, knocking your LSAT out of the park is a good move to make your career path easier and faster.
Keep reading to learn what kind of LSAT careers and salaries you can expect with a high score!
So, What Careers and Salaries Can You Get After Passing The LSAT?
Although the LSAT is technically just a law school admissions test, that doesn't mean it can't open doors for you as a career asset.
1. LSAT Tutoring and Instructors
One of the most popular jobs for people who score really high on the LSAT is as an instructor or LSAT tutor.
According to Glassdoor, the national average for LSAT tutors salary is $23,345. However, that number soars as high as $48,000 depending on the company. Additionally, most LSAT tutors are paid double digits per hour for their time; this is an excellent way to supplement your income as you move through law school. In fact, several elite prep companies pay as much as $100 an hour to their tutors who've scored in the 99th percentile (172 or higher)!
$23,345
Average LSAT Tutor Salary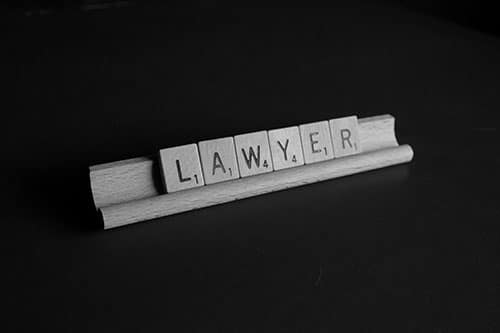 2. Law Clerk Salaries
Many law school hopefuls who have passed the LSAT with flying colors can also become clerks for various law firms. However, competition for law clerk jobs can sometimes be extremely high among law students. Furthermore, many firms prefer to give clerk positions to active law students or recent graduates only. Regardless, there are still quite a few clerk positions available, especially for firms that handle a large caseload like class action law firms.
With that being said, Glassdoor states the national average law clerk salary is $27,287, which is pretty poor. However, since several of these positions only require a bachelor's degree in any field and a solid LSAT score, it could be a decent stepping stone into greater positions in the future!
$27,287
Average Law Clerk Salary
3. Legal Secretary Salaries
Another potential career move you can make with your LSAT score is landing a legal secretary job. Essentially, this position entails assisting businesses — both general and law-related — with legal document writing, editing, and filing. Consequently, the best candidates for these positions are those with excellent organization and writing skills in addition to a strong knowledge of legal concepts.
Most positions prefer that candidates have 1-2 years of secretarial experience; it doesn't have to be law-based, but that definitely helps. Speaking of law-based experience, including an impressively high LSAT score on your application can help to convince your potential employer of your legal knowledge, potentially giving you an advantage over other applicants.
PayScale lists the average legal secretary salary at $54,015. This is pretty good for entry-level careers in general but far from the most lucrative career path in law. Still, the benefits and potential for career advancement make this position worth considering, especially if you're a high LSAT scorer.
$54,015
Average Legal Secretary Salary
4. Legal Assistant Salaries
Listings for legal assistant jobs are fairly common and are typically interchangeable with paralegal positions. Additionally, there is some overlap with legal secretaries in terms of work duties— but the typical legal assistant job description is more involved than just secretarial work. Typically, you may find yourself taking a more hands-on role assisting administrative legal teams and communicating with clients, which will naturally require more experience and education.
Once again, this is a situation where your Bachelor's degree and previous legal experience play a much larger role in your ability to get hired at these positions. Still, an exceptionally high LSAT score can once again give you the edge over candidates with similar qualifications.
PayScale lists the average legal assistant salary at $46,870, which is less than the average for legal secretaries. Still, this is an excellent career path to pursue because the experience and on-site education will do a terrific job preparing you for bigger and better things.
$46,870
Average Legal Assistant Salary
Related Posts
LSAT FAQ (Frequently Asked Questions)
Best LSAT Tutors
Complete Breakdown of the LSAT and Bar Exam
Careers and Salaries After Passing The LSAT
Things You Need to Know About the Digital LSAT
LSATMax Review
What About Future Career Paths?
Because the LSAT's purpose is to get you admitted to law school, you'll need to graduate and pass your state's Bar exam before you can begin practicing law. Hence, a high score on the LSAT will not grant you the ability to practice law but will get you into law school. After you begin practicing law, chances are you'll be able to make some hefty figures in the near future.
Read on to take a look at how much law school graduates usually make after they've graduated!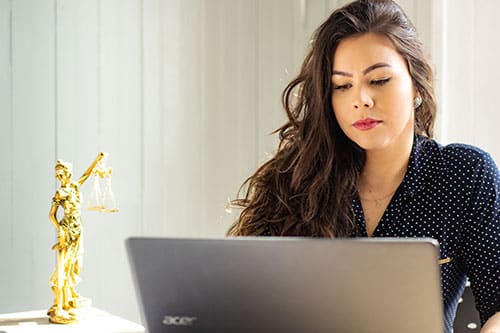 How Much Do Law School Graduates Make?
The Houston Chronicle recently examined the median starting salary for first-year associates. As recently as 2016, the median starting salary was $68,375 for private law firms. This span could dip to a low of $45,000, or hit a high of $180,000. However, public-sector lawyers received much lower compensation with their median starting income being $53,500. Furthermore, this salary span could dip as low as $34,250 or hit $71,200.
$68,375
Median Starting Salary For Private Law Firms
Does the LSAT Matter After I've Been Admitted to Law School?
In short, it absolutely does. As a law school hopeful, current law student, or even a J.D. graduate hoping for an offer from a firm, your LSAT score is a quick litmus test to determine how proficient you are at the skills necessary to succeed in law school and beyond. Putting in effort to study for the LSAT and snag a high score will open doors for you both personally and professionally.
In fact, when snagging a plum position like Assistant General Counsel for an investment firm, corporate company, or law firm, you may be asked to furnish both your degree from your law school of choice and your LSAT scores.
According to most law professors and a general etiquette of the industry, firms aren't supposed to ask about your LSAT scores once you actually have a GPA from law school to furnish. However, you should be ready to answer the question if it comes up in the interview. Some law firm hopefuls even print their LSAT score on their resumes!
The Best LSAT Prep
The main takeaway you should get from this article is that although the LSAT doesn't guarantee you a lucrative career by itself, it opens doors for you to become successful later on down the line. Whether this is as a practicing lawyer or even a full-time LSAT tutor, some serious money is to be made by studying for, and scoring highly on, the LSAT exam. That's why it's worth it to invest in the best possible prep courses for the LSAT there are, to pass the exam with flying colors.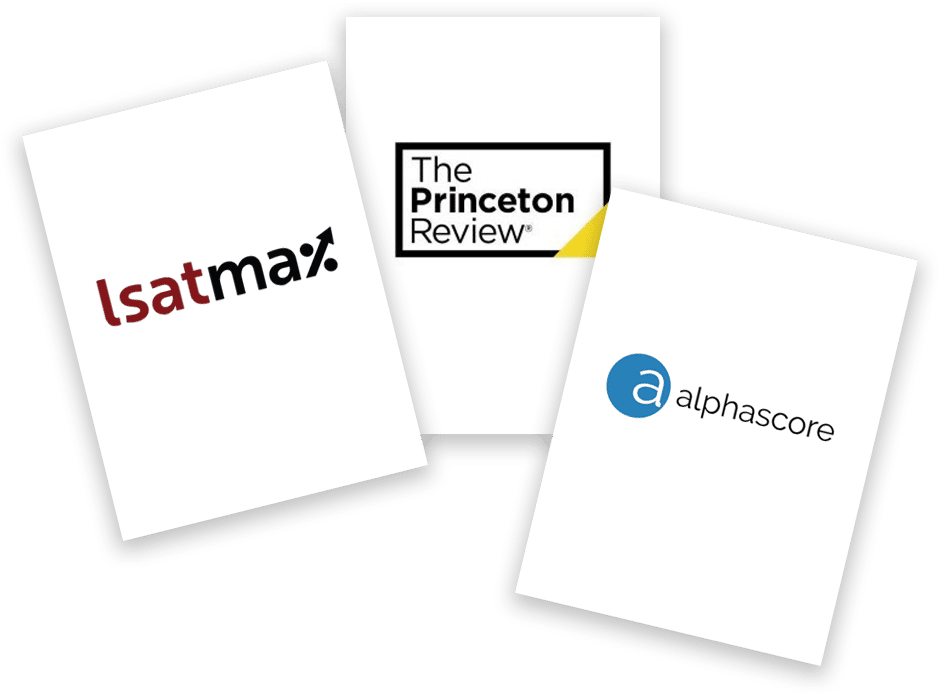 And the good news is we're here to help!
If you're looking for the best LSAT prep course, check out our review of LSATMax here. We've tried some of the top prep courses on the market, and this is our favorite for several reasons. You can also check out our comparison chart of the top courses here.
Valerie Keene is an experienced lawyer and legal writer, editor and content manager. Her litigation successes have included wins for cases involving contract disputes, real property disputes, and consumer issues. She has also assisted countless families with estate planning, guardianship issues, divorce and other family law matters. She provides clients with solid legal advice and representation. She has provided educational legal content for over a decade, focusing on various practice areas, including family law, estate planning, immigration law, personal injury and toxic torts.