23 Aug

CPA vs MBA: Kîjan Yek başitirt bo Career te ye & Meaş?

xwendekarên zanîngehê gelek caran dema ku biryardan di navbera diçim ji bo peyda xwe tevlihev wan license CPA an bi maaş an de bawernameya MBA. Mifteya ji bo dîtina hilbijartina rast e ku bi rêya nirxandina armancên karîyera te û tercîhên we yên kesane.
Li şûna têgehên ji bo kesên din jî ji bo şîret, çêtir e ku tu bi wext û guman li ser planên xwe ye. Ji bo alîkarîya we bike ku biryara, bila li ser ola hev binêrin, da ku tu relaks bike û bi tenê li ser derfetên pêşeroja te difikirim.
A Certified Accountant Public (CPA) is a katjimêrekê aborî xelat ji aliyê Enstîtuya Amerîkî ji Certified Accountants Public (AICPA). Ev prose re wek lekeyek yên serketineke mezin endustriya aborî naskirin. Ger tu dixwazî ​​bi bibe CPA, divê tu bi ezmûneke ku ji aliyê AICPA kirin, derbas.
Azmûna CPA bi tûmî amade a te li ser têgehên bingehîn ên hisêba û azmûnên têgihîştina û şiyana ku serî li vê fêrbûna nav warê rûpak û hisêba xwe. A CPA navborî, ji pisporê di pirsên qanûna bacê an pêşkêşkirina şîretan bacê ji bo gelê. Tu dê hilbijartina vekirî ji derfetên karî di fîrmayeke biçûk an mezin, an jî ji bo bi xwe.
A Master of Administration Business e, bêhtirê caran kursa pileya du-salî ji aliyê zanîngehên business ji bo we amade bike ji bo warê bazirganiyê. An MBA lêkolîneke giştî nav hemû rolên management de ye û ji bo we çêtir esasê de ye, eger tu bixwazî ​​vê gurûpê jî di cîhana di warê rêveberiyê de, bi taybetî marketing. Xwendekarên ji bo aramkirina Bêguman pileya bi rêya part-time û pêvajoyeke hînbûnê dûr ve girêdayî li ser herêma wan ji giranîya bi taybetî û girîngiya li ser endustriya vekirî ne.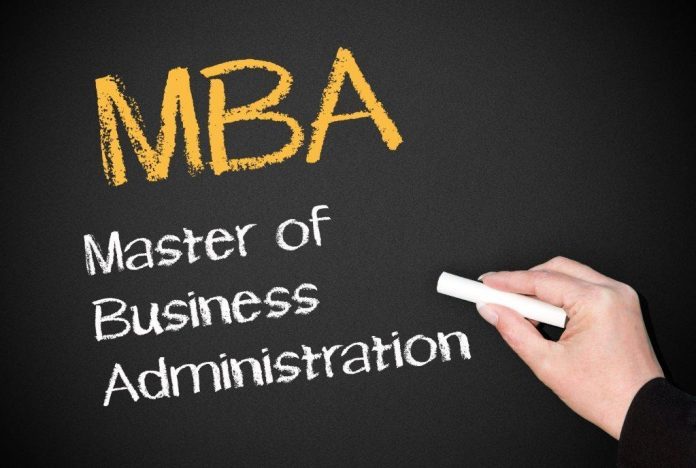 The different areas of specialization that you can achieve under the umbrella of an MBA program are accounting, malî, marketing, çavkaniyên mirovan, û operasyonên (di têkiliyên bi analîzên management û stratejiya). Di bernameya lêkolînê ya MBA ji bo fînansê sînorkirî ne û bi beşdar mijarên wekî aborî, marketing, helwesta rêxistinî û analîzên jimaran.
Wek CPA, sernivîsên karê xwe rêzkirina kombersê de: CFO, xwîndin, şêwirmendê bacê an accountant tipa. Ji ber ku li qadên xebatê de ji bo MBA fireh zêdetir in, ne tercîhên kariyerê zêdetir hene. Eger te wêneyek lîsansa CPA, Vebijarkên te, wê bê li hisêba û fînansê sekinîn. Heke tu hem ji wan, hûn ê li cîhanê di destê te de hene.
Eger tu xwedî MBA, we hilbijartina mezintir li derfetên kariyerê, depending on your area of specialization. Eger tu xwedî MBA, we nikaribû wek rawêjkar management kar, manager marketing, Banqaya veberhênanê, efserê agahî kahînan, manager operasyonên an jî şêwirmendê aborî.
Ev no dizî mezin ku hebûna MBA an CPA dikarin deriyên kariyerê zêdetir veke û zêdetir bi maaş potansiyel e. Sal û cihê ku hûn ê xebatên hin bandora hene. Eger tu CPA in hûn nêzîkî debara wê 10% bêtir ji rexên ne-CPA te. The meaş di biniya bo CPA e $62,123 serê sal.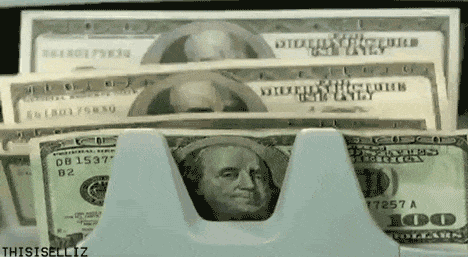 Ji alîyek dî, location roleke mezin di berdêla dilîze ji bo MBA - wateya ku dibistana hûn jî tev (li ser şaşa neteweyî) dikarin bandorê çiqas hûn. Lebê, ji bo sala yekem piştî maaş MBA te, tu hêvî bistînin offers kar li ser navînî $50,427. Tevî ku xuya underwhelming, ji bîr nekin ku hûn dê dahata zêdekirina potansiyela xwe bibînin bi awayekî wek ku tu tecrube kar. Li ser average, Eger tu dzanî an MBA, tu gumanên wexte zêdetir û pêşxistina gorî hevalên xwe, bêyî ku ev credential hêvî.
CPA vs MBA: Mesrefên xwe Certification
Ev zehmet e ku a tag price li ser bûyîna CPA. Ilmê li dibistana ku tu radeya lîsans te dê bibe parçeyek ji hêlekê. Li ser vê yekê, hûn dê lêçûnên nihayî bi kursên prep we rêzkirina kombersê bibe amade bike ji bo exam CPA li. Tu dikarî karibin vê dê mesref li ser $2,000. Di derbarê azmûna xwe, mesrefên hejîn, duduyan ji dewletê ji bo dewletê. Hin dewlet hene xercê qeyda, ku ji aliyê çend beşa şikandin(s) ji azmûna hûn plan dikin ku ji bo çalakiya rûniştinê. in xercên din, ji bo retakes hene. (Divê tu bi board dewleta xwe ya accountancy kontrol bike.) Kêmzêde, ew dê mesref li ser $1,500 ji bo rûniştinê ji bo her çar beşên.
Paşan, e mesrefa lîsansa xwe li wir, ku ava li ser $150. Ma ji bo ku parastina lîsansa xwe ji bîr nekin ku, tu dê bê xwestin ku beşdarî kursên CPE li ser bingeheke bi rêkûpêk ji bo ku hûn dê mesrefên din jî ji kîsê xwe. hin dewlet, wek Connecticut, xwestin 40 saetan ji CPE her sal. Ku dikare bi qasî ku wextę $4,000 li her sal dewam dike perwerdeya.
Mesrefên qezenç MBA pir variable in û li ser faktorên wekî girêdayî: cihê, taybet li dijî saziyeke gel, hejmara saetan pêwîst, hwd.. Figure li lêçûnên din, wek pirtûk û / an xwe bigihînin materyalan bike, teknolojî, kursên û eger tu plan dikin ku li ser-kampusê de dijîn, mesrefa odeya û board. An lêçûna navînî ji swêdîya e li dora $58,000. xemên din hatinê û tecrûbeya kar ku hûn jîr dê Heke hûn bixwazin ku bibin xwendekarê full-time. Ku çima tev-dem e, bike û, bernameyên MBA bi lez bûne ewqas populer.
CPA vs MBA: Time Requirements
TEVLÊBÛNA a CPA digire, êdî ji pir zêdetir. Divê hûn temam 150 saetan credit lîsans û hin dewletên ku daxwaziya ku tu jî divê hejmareke dayîn saetan di bin çavdêriya yekser ji CPA kar heye. Tu bi xwe jî wê 18 mehan de ji bo rûniştinê û derbas her çar parçeyên, azmûna CPA. Bi giştî ew dikarin li ser bigirin 8 1/2 salan de bibe CPA (MINAK. pênc salan de ji kar lîsans, du salan de li ser kar û 18 mehan derbas exam CPA de.)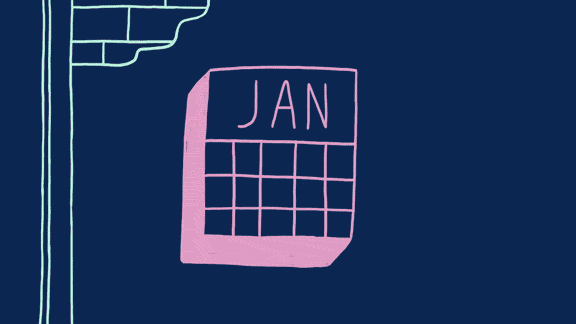 e tu nîşankirî taybet ji bo tijekirina bernameyeke pileya MBA hene. Çawa dirêj ew digire dê li ser eger hûn tam bixwîne an part-dem girêdayî û eger tu beşdarî dersên li ser erda an jî ji wan re bigire bike. Li hin dibistanan jî krediyê ji bo tecrûbeya kar ku dikarin li derî bixin hinek ji wan saetan pêwîst ji bo temamkirina pileya bide. Ji ber ku bernameyeke MBA bernameya mastera ye, e, ti cureyê ji exam erêkirinê ya ku hun ê mecbûr bin ku derbasî li ser temamkirina hene. Tu bi tênê ji bernameya xwe de mezûn. Kêmzêde, ew digire 2-3 salan de ji bo temamkirina bernameyeke MBA.
Wiha, Ku yek ji bo we çêtir e?
Heke hun dixwazin ku li derfetên management an şêwirmendîyê business giştî in, paşê an MBA dê hilbijartina baştir. Ji alîyek dî, eger tu hişk a "cruncher hejmara in,"Ji te re pêwîst bibe CPA, bi taybetî jî eger tu dixwazî ​​ji bo a mezin bi bîhnfirehiya çar hisêba kar. Eger tu CPA ku dixwaze bi dest bixe têgihiştineke baştir ji operasyonên bazirganiyê û employable li pîşesazîya zêdetir bûye in, getting an MBA dê kêrhatî be. Her wiha, eger tu MBA bi giranîya li fînansê bistînin û plan dike ku pispor li fînansê şîrketan an bacê, ew jî wateya temam bi ser de herin bibe CPA.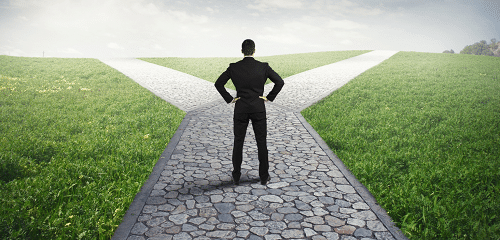 e, tu çareserî ji bo MBA kesekê belênayek CPA hene. e ku laşê bi awayekî kamil ji lêkolînên ku bi pisporîyê û Neyînî yên ku yek an jî ji yê din yan jî du tarîf hene. Network û gotûbêj ji bo kesên xwedî an MBA, CPA an hem û bibînin, ka çi şîret wan didin. Tu bi xwe biryarê çi ye ji bo we çêtir û bidine ber çavan berjewendiyên xwe, zanîna, aborî û armancên karîyera.