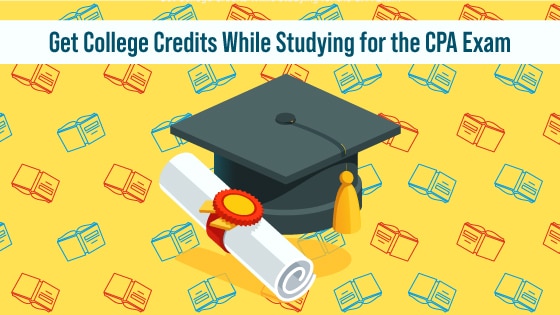 UPDATE: As of October 12th, 2016 Wiley CPAexcel no longer offers their online course for college credit.
The typical bachelor's degree requires 120 credit hours, but most State Board's now require you to have 150 credit hours to qualify for the CPA exam. For most people, this means going back to school for another year to gain these additional 30 credit hours.
CPA candidates have been stuck attending school for an additional year just so they could spend the next year studying for the CPA exam. What if you could kill these two birds with one stone?
See the Top CPA Review Courses
Wiley CPAexcel has partnered with UNA to create a program which allows you to accomplish both these tasks at the same time. The best part of all is that this university offers these CPA courses online so you can take them regardless of which state you live in.
Wiley CPAexcel and UNA
The University of North Alabama has partnered with Wiley CPAexcel to create the UNA Professional Accounting Prep Program.
This course allows you to take up to eight 3-credit hour courses in accounting and business law classes. These are courses that are often required by states to sit for the CPA exam.
The courses in this program are offered online which make it a perfect fit for anyone who has a busy schedule or works a full-time job.
All of the courses in this program are taught by UNA faculty using instructional processes designed by CPAexcel. These faculty members are also available throughout the course to answer your questions and offer additional guidance.
Each class has a specific title which allows you to match them to the course requirements you need fulfilled. For example,  AC 361P: Financial Reporting I.
As far as pricing goes, each 3 credit hour course cost $475 USD. This price includes all necessary study material and textbooks.
This course covers both the education requirement needed to sit for the CPA exam along with pre-exam prep.  However, you should know that the material covered on the CPA exam that may not be entirely covered by this course. Long story short, you must study additional material outside this course to ensure you pass the exam and become licensed.
Whether or not you're making a career change or just trying to keep up with the CPA exam requirements, these two courses offer a much appreciated alternative to the traditional options.


Bryce Welker is a regular contributor to Forbes, Inc.com, and Business Insider. After graduating from San Diego State University he went on to earn his Certified Public Accountant license and created CrushTheCPAexam.com to share his knowledge and experience to help other accountants become CPAs too. As Seen On Forbes