12 Gulan

CFA vs sisttir: Kîjan Certification Baştir e?

E CFA an sisttir başitirt bo Career te?
Ev yek ji pirsên ku gelek caran xwest ku divê xwendekar dema ku wan biryar dabû ku pêş karîyera xwe di fînansê bide e. hilbijartina te girîng e, ji ber ku her yek ji certifications digire gelek kar zehmet, pere û dem. Hilbijartina dikare zehmet be, eger tu ji cudahiyên sereke yên wê ne di ferqa in.
Cidahiya serekî di navbera CFA û sisttir certifications wan mijaran e ku bi nixumandî e. CFA yekreng berfireh ya ser mesajên li ser fînansê wekî fînans şîrketan, management pirsiyariya, hisêba, hatina fixed, û jêderên. Ji alîyek dî, Sisttir dibe bi taybetî li management rîsk e. Jî, CFA hûn amade dike baş ji bo kariyerên li bankeyeka veberhênanan, management pirsiyariya, lêkolînên aborî. The sisttir dibe ji bo kesên ku dixwazin ji bo kariyerê dikarin di rêveberiyê de rîska li bankên bi şêweyekî, Wezareta diravî an jî di nirxandina bi rîsk.
a CFA çi ye?
CFA de radiweste, ji bo Chartered Financial Analyst e û belgenameya dahat Enstîtuya CFA. CFAs pisporan di rêveberiya veberhênana in. Hin sernivîsên kar gel pêk destê CFAs de manager pirsiyariya, şirovekarê lêkolîn, û bangêrek veberhênanê. Ew jî sempatiya ji bo xebatê li fînansê şîrketan.
a sisttir çi ye?
Sisttir de radiweste, ji bo Manager Risk Financial û belgenameya ji aliyê Komeleya Global Professionals Risk e. Garp û certification sisttir ya bi navnetewî de naskirî. FRMs rîska an rêxistinê binirxînin û pêşxistina stratejiyên ji bo kêmkirina an balansek ew. Ew dikarin bê kar in bank dîtin, şirketên, fîrmayên rêvebirina hebûnan, û hikûmeta.
CFA vs sisttir: Certification Requirements

Ji bo ku bibe CFA, te divê di bernameyê de bo sepandin û ji aliyê Enstîtuya CFA kul. To kul û di bernameyê de, divê hûn bawernameya çar-salî an jî bi pêkhateyek ji tecrûbeya perwerde / kar û derbas a exam sê-part k'ivşê, van mijaran:
Etîk

Management Portfolio

Accounting

Aborî Corporate

Dahata Fixed

Investments Sebra min
Ev li ser digire 300 saat ji dema lêkolînê de derbas her asteke azmûna CFA. Jî, bo wergirtina Şertê, divê hûn ji bo çeprast salan ji tecrubeya kar related bin CFA. Herweha divê tu endamê Enstîtuya CFA bibe.
Heke tu dixwazî ​​bibe sisttir, divê tu exam du-beşek ji aliyê Komeleya Global Professionals Risk derbas (garp) k'ivşê, van mijaran:
Analysis Quantitative

Dérivés

Nirx li Risk

Risk Credit

Risk Operation

Basel Normên
Ev bi piranî namzetên sisttir dibe qet nebe digire 150 saetan de ji bo xwendina ji bo her asteke exam û garp teşwîq FRMs bigirin 40 saetan perwerdehiyê dewam dike, her du salan. Gava ku garp ne ji bo ku tu pêwistî ji pileya çar-salî taybet an jî herî kêm çend saetan krediyê telefonî ne, bi mebesta pêkanîna kar li management rîska wê pêwîst e ji bo ku bakeloryayê.
Ji bo zewacę yan jî ji bo sepandin, were amadekirin bi razemenî dem derbaskirine, di xebata û exam amadekirina.
CFA vs sisttir: Path Career
Ev tîpîk ku CFAs xwedî derfetên kariyerê zêdetir FRMs ji ber xebatên û zanîna fireh wan, bi taybetî jî di nava birêvebiriyê. CFAs li birêvebirina û zêdetir veberhênanên fîrmayeke ya pispor, ku dikare wide net karîyera-nazivirînim. CFAs, bêhtirê caran di fonên spekulatîf kar, bankeyên veberhênanê, û fînansê şîrketan kirina bankeyan de veberhênanê, management pirsiyariya, û lêkolîn dadvanî.
Ji alîyek dî, FRMs in focus pir bi taybetî zêdetir li ser analîz rîska û hesab ji riyên herî kêm kirina di nava şîrketa an pirsiyariya. FRMs, bêhtirê caran bigirin asta birêvebiriyê û rêvebirê ku li ser rîska û rîska veberhênanê ęrişî.
CFA vs sisttir: Mesrefên xwe Certification
Ew exam CFA a yek-dem heqê bernameya hejmartina ji $450. The heqê azmûnan giştî ji bo her astê, bêhtirê caran mesrefa $930. namzetên CFA dikarin hêvî bikin ku deynê $1,100 ber $1,700 ji bo bidestxistina charter xwe.
Ji xwe re serfirazi sisttir dibe li, divê hun bidin a $400 Heqê cîgirtina di ji bilî mesrefên ji hev exam. mesrefên Part I $875 û mesrefên Part II $475. Hun dikanin hêvî bikin ku deynê $1,050 ber $1,500 ku bibe sisttir.
rates Pass hem ji bo ezmûnên di in 40 range ji sedî.
CFA vs sisttir: Salaries
Salaries bo pîseyekî girêdayî title job de, salan ji tecrûbeya, û cihê.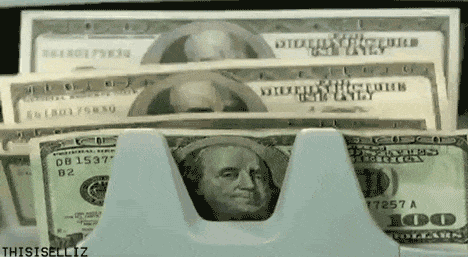 CFAs dikare meaşê di navbera qezenc $45,000 û $180,000 her salê li gor helwesta wan, tecribe, û pîşesaziya. The range meaş sisttir pir dişibe range meaş CFA e. FRMs -hatinîya $50,000 ber $165,000.
Wiha, Kîjan ji bo we çêtir e?
Herdu deverî ne wekhev li hemû derên cîhanê rêz û ne jî yek ji yê din bêhtir e. Ew bangeke cuda ne.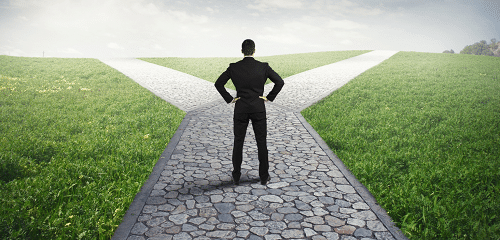 Gava ku teklîfê CFA di çarçoveya berfireh e û bi giranî li ser razemeniyên sekinîn, li sisttir taybetî di nirxandina û birêvebirina rîska rêxistineke. Biryara we, di navbera her du bi temamî li ser cihê ku berjewendiyên xwe bi derewan girêdayî ye û tiştê ku we hez dikin more. Heke hûn dixwazin hîn zêdetir li ser best kursên prep CFA you can go here.
ti sedem çima hûn ne dikarin hem xwedî hene. hemû Ev li ser tiştê ku tu dixwazî ​​ji bo ku ez bi karîyera te girêdayî. The senaryoya herî maqûl herî ji bo ku hem CFA û sisttir
şehadet is if you are a CFA and would like to specialize in risk management. Bîrveanîn, teklîfê sisttir di rê de bi taybetî bêtir ji CFA e. Wiha, jî dibe ku fêde ji bo hem.
Ez ku look at tiştê ku tu dixwazî ​​ji bo ku ez bi kariyera xwe pêşniyar dê û pick yek. Hingê piştî ku tu dest bi kariyera xwe, tu biryarê bide heke ew ê bi kêrî to pey hev û din.
---