23 Aug

CFA vs CPA: Kîjan ji bo we çêtir e?

Professionals li fînansê caran li pey dîplomeyê profesyonel in, ji bo rêveçûna, karîyera xwe.
Accountant Public Certified (CPA) û Analîstê Chartered Financial (CFA) in debatably du pirtűk bi prestîj, ya herî li warên karûbarên xwe de. ku cudahiyên çi ne, û ku yek baştir e?
Cidahiya serekî di navbera her du tiştên ku hev helwesteke radipêçe û derfetên kariyerê de. CPA navborî, ji "belt reş li hisêba" û hûn xwe amade dike ji bo karîyera xwe di Accounting û Venêrîna, lê belê, Program CFA focusses li Management Investment k'ivşê ser mesajên berfireh wek Aborî Corporate, Management Portfolio, Dérivés, Dahata Fixed, Investments Alternative û hûn amade dike ji bo karîyera xwe di Investment Banking, Management Portfolio, Lêkolîn aborî û hwd..
Lê belê ji bilî vê pirsê ku "ku baştir e?", hûn divê bê pirsîn "e ku ji bo baştir e
hûn
".
A CPA a teklîfê de ji bo Accountants non-dewletê ye, Accountants bac, û pisporên darayî ku li a title ku nîşan dide pisporiya hejmara rengdêr xwe. A CPA jî heye, mafê yasayî îmza rapora audit ku jî taybet title de.
Li gor AICPA, CPAs dora qezenc 10-15% zêdetir, gava ku dest bi kar gorî Accountants non-sergêjên. Jî CPAs balkêş zêdetir ji bo karsazan ji non-CPAs in.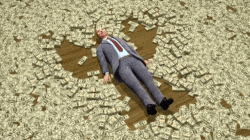 Li gor pêşniyaz.
Buroya Îstatîstîkên Kedê
(BLS), accountant û xwîndin pîşeyên, ku CPA li nav pisporên din, hesabgirê, ji aliyê dibin projeya bûn 13 ji sedî di navbera 2012 û 2022.
The title CFA standard zêr li darayî û veberhênanê e. Eger ku hûn lê digerin ji bo karîyera weke analîstên dadvanî, û birêvebirên foneke, û profesyonel li rêvebirina hebûnan ​​an malên fona spekulatîf, ev baştirîn title tu get e.
CFAs li ser rêveberiya veberhênana bala.
Li ser patronên top of CFAs de şirketên aborî de hurmet li cîhanê, wekî, JPMorgan, Citigroup, Bank of America, û Wells Fargo.
Gelek ji van bankayên veberhênanê in, lê Program CFA li derveyî ku nav û zanebûna girîng, ji ​​bo pîşeya rêveberiya veberhênana global ji nêzikbûna doktorê diçe.
CFA vs CPA: The Application
The krîterên ji bo title CPA herî bilind de di nav hemû dîplomeyê fînansê related e. Divê hûn qet nebe bawernameya bekaloryosa 4-salî û di piranîya bûyeran de heye, 150 saetan krediyê (bi qasî 5 salan ji xwendina bilind) ji bo rûniştinê ji bo azmûna.
The lîsansa CPA ji aliyê her yek ji dayin 55 dewletên an hiqûqa li Dewletên Yekbûyî yên Amerîkayê. Ji ber ku nabît bilind yên entry û pêvajoya serlêdana tevlîhev, ew pir pêvajoyeke zehmet de ye.
The CFA a teklîfê dayîn, ji aliyê Enstîtuya CFA e, rêxistineke ne-qezencê global. Enstîtuya Kurdî li Amerîka li, di heman demê de li wir in 3 nivîsgehên herêmî û 200 local chapters around the world.
Tu dikarî bi rêya institute derbas dibe û serlêdana nisbî hêsan e. Heta ku tu bawernameya bekaloryosa (ne şert e 4 salan), tu ji bo ku ezmûn bi rûne. Heta hûn dikarin, azmûna berî kutakirina bigirin
CFA an CPA: Content Bilbilên û Format
The Bilbilên CPA heye 4 beşên exam: Accounting Financial & Rojnamegeriya, Berçavkirina & ku belgenameyekê, Rêkûpêkiya û Environment Business & têgehên.
Azmûna e 100% bicîhkirin ku ji pirsên piralî hilbijartina, şêwekarên-bingeha karê (xebatên doza), û ragihandinê de hatiye nivîsîn:. Tu dikarî hilbijêrî ku di 4 parçeyên yek di demekê de, 2 carekê, yan jî 4 vê bigire.
Tu dikarî ji bo azmûna di pencerê de testkirina exam CPA rûne ti dem, pêşîn e ku li 2 mehan de ji her sê mehan carekê û li navendên prometric li seranserê Amerîka. jî li wir bi ceribandina navendên li Japan, Brezîlya û 4 welatên Rojhilata Navîn.
Gelek forum dewletê pêwîst li dora 1 sala ji tecrûbeya hisêba berî daketina bi license, û ji bo piraniya dewletan ev tecrûbe hatiye ku di bin çavdêriyê û chavê an CPA çalak.
The format exam CFA e pir kêmtir nerm. Heye 3 astên xwe yên exam, û pêwîstiya te bi wan temam li gor pergala proper to move on bo next. Azmûna li ser analîzên û pirsiyariya aborî management şûna hisêba sekinîn, çavdêrîkirin û bacê.
Îmtîhana salê du caran, ji bo Level îdare 1, û ji salê carekê ji bo Level 2 û 3. gelek navendên testkirina navnetewî ji bo exam CFA li bajarên mezin û metropolên hene.
Tevî ku ji aliyê teknîkî ve tu azmûna CFA di nav temam 18 mehan (Serrast 1 di kanûna, Serrast 2 di hezîranê de, Serrast 3 di hezîrana sala piştî), herî namzetên bigirin 4 salan de ji bo temamkirina ji ber imtîhanên. Ev digire dirêj bibe CFA ji CPA.
Divê hûn ji bo 4 salan ji tecrûbeya relevant to get the teklîfê CFA. Serpereştyarê te, ku wê were rastkirina tecrûbeyên te, ne hewce be a CFA.
Dema ku ka ji bo CFA an CPA here, yekem de û di serî de tiştê ku divê hûn li ser bifikirin karîyera te ye. Ji bilî ku, title CPA de heye xwendin û tecrûbeyên nema dikare zêdetir daxwazê ​​ji, lê carekê hun Emrîkî, pêvajoya e hê bi lez şen. CFA heye, xêlyeke, entry jêrîn, di heman demê de ew digire çiqas demê êdî ji bo temamkirina. Di biryarê de di navbera van herdu e di dawîyê de ji bo we û armancên karîyera te. Get dest pê kir û bi
best CPA Kurs Review
an
find the best CFA Study Materials