If you want to achieve a top SAT score, you are going have to study right and work hard. Follow my study tips and you'll be studying more efficiently, saving yourself wasted time, and optimizing your study hours. Let's get started!
What's a Good SAT Score?
The first question you are probably asking is "What score is considered an A for the SAT?"
The simple answer is a score over 1400. If your hard work pays off and you get a score higher than 1400, you have generally performed better than 95% of other students that took the SAT. If you are applying to a top tier college, you may need a score higher than 1550.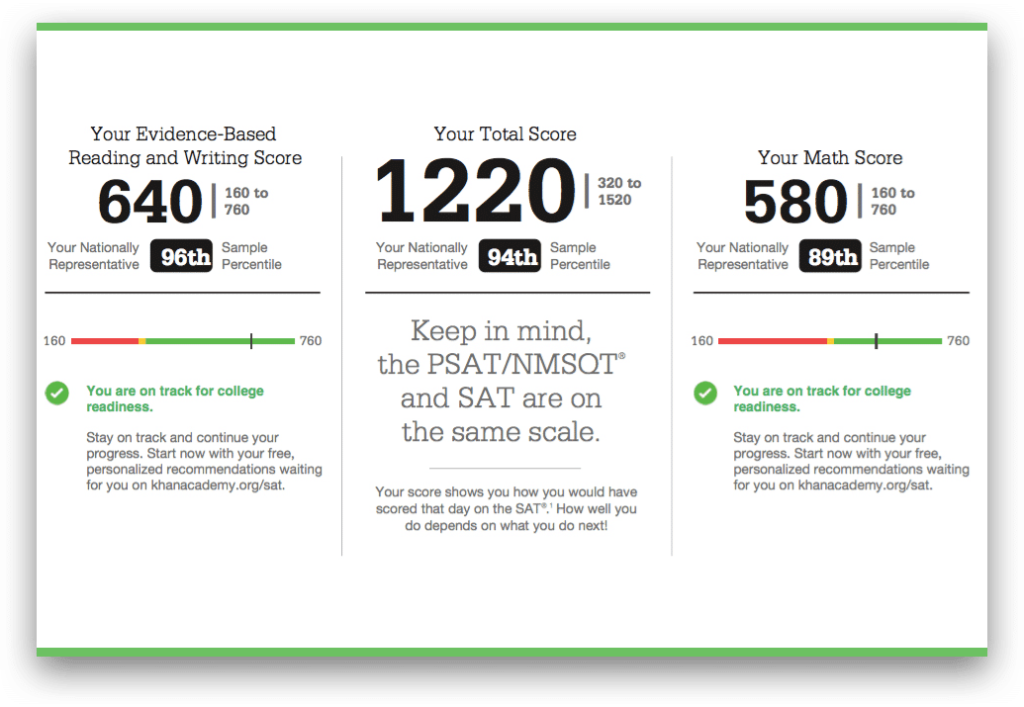 Before you even begin your journey with the SAT, figure out your target score based on the colleges you hope to join.
No matter what score you are shooting for, my study tips will help you crush the SAT!
How to Study for the SAT
First things first. You need to determine how much time you need to achieve your target SAT score. You need to begin by taking a practice SAT to discover your starting point; then, you will be able to see how much you need to improve your starting point to reach your target score.
Check out my score increase table so you can calculate how much time YOU need to study!
Now that you know how much time you need to spend to boost your score, it's time to study in the most efficient way possible to get the most out of your time.
Check out my many top SAT study tips that will help you study below!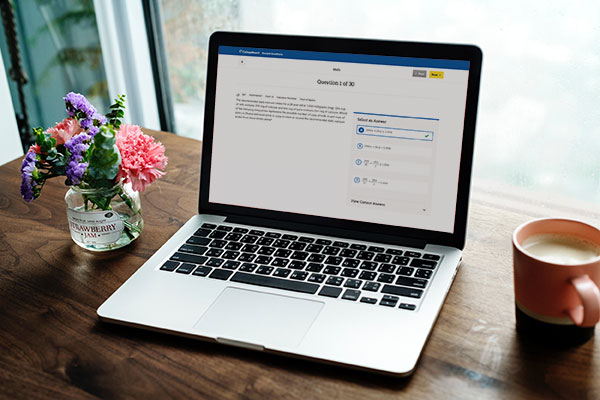 Use Official SAT Practice Questions:
This should be obvious, but you need to study with questions that most closely resemble what you will face on the SAT. This isn't a normal test that you have in school; the format is unique, and the more time you spend practicing questions in this format, the more comfortable you will be on test day.
Be careful with practice questions from test prep books since the level of difficulty could be harder or easier than the real SAT. And believe me, you don't want to be studying in any other format besides the SAT format.
I suggest you check out archived SAT questions from 2016 onward. These will serve as a great free resource for you.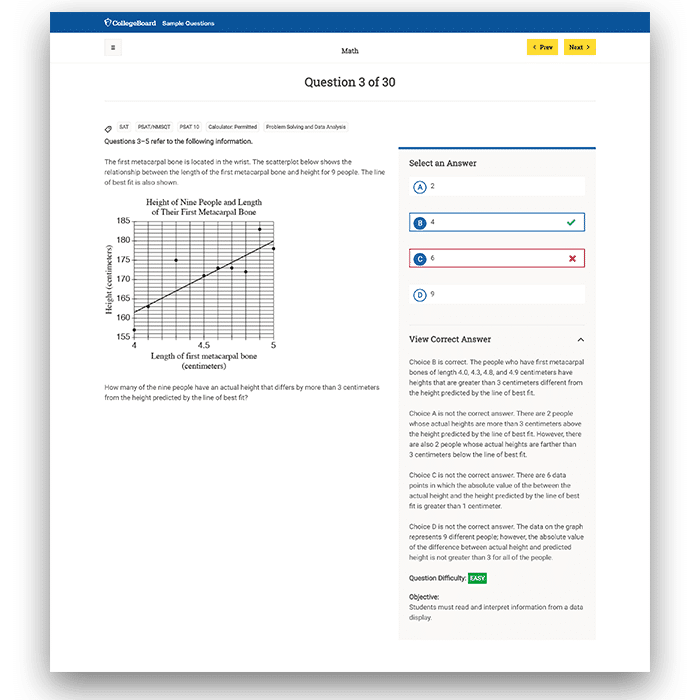 COMPARE THE BEST SAT PREP COURSES
Target Your Weaknesses and Learn From Your Mistakes
Make the best use of your time by focusing on the areas that need the most work. This means you should target the questions that you miss and learn exactly why you missed them. There is little room for error on the SAT, so you'll need to know how to tackle every type of question!
I recommend that for every practice question you encounter, make a note if you are unsure about your answer. This will allow you to go back and review why the answers are correct and how you can learn.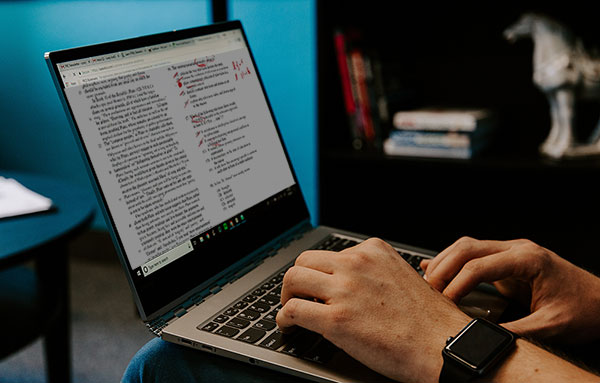 Use a Strategy When Reading Passages
Always use a consistent passage reading strategy when taking the SAT. You can pick from one of the following methods I've listed below, but I suggest you stick with the method you choose throughout your studies so you'll be ready to go on test day.
Method 1: Read the Questions First, Then the Passage
This can be a effective initial strategy for your SAT prep. Since the SAT gives you line numbers in the Reading section, you should be able to answer the small detailed questions before you read. Then, when you go back to read the whole passage, you will know what to focus on in order to answer the big picture questions.
Method 2: Skim the Passage, Read the Questions, Re-Read the Passage
This is the most thorough method and is commonly considered to be the most effective one. You'll get a feel for the passage without wasting much time. Then, when you read the questions, you will know what areas to focus on when you re-read the passage a bit more closely.
Method 3: Read the Passage In-Depth, Then Answer the Questions
If you consider yourself to be a quick and effective reader, you may be able use this method. Make sure that reading this way doesn't slow you down! With the new SAT format that requires more reading, I wouldn't suggest this method to many students.
Actively Read and Get Interested in the Topics
If you expect to remember anything about these mundane passage topics, you at least need to try to be interested in the material. Force yourself if you have to so you are engaged while reading. It's helpful to think of this as a learning opportunity instead of a test. This will help you retain information from the passages and answer the questions quickly and correctly.
Spot the Direct Evidence
It might seem confusing to find the right answer from a subjective reading. But the fact is that you will always be able to find direct evidence in the text, chart, graph, or whatever else is thrown at you in the Reading section.
You will even be able to find logical deductions from the evidence that will help you choose the correct answer for inference questions. If you are about to choose what you think is the correct answer, try to back it up with evidence from the passage. This is an easy way to check your answers since the incorrect ones will not be backed up by specific information.
Trust me, the evidence is always there!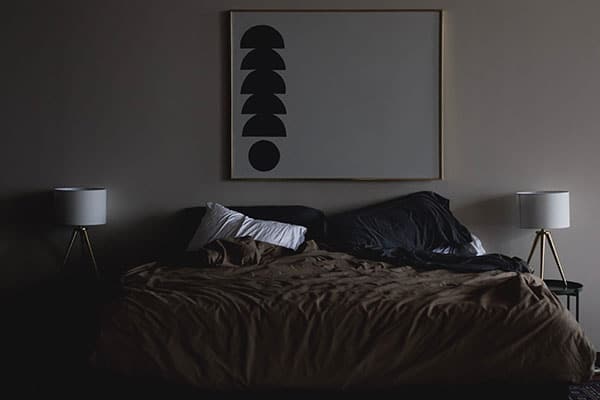 What to Do the Night Before the SAT
When the night before the test finally arrives, you will undoubtedly be nervous. There will be a lot of little detailed things you will need to bring with you tomorrow, so I suggest you pack your bag before going to sleep on the night before the test.
Run through this checklist before you hit the sack so you have one less thing to worry about on test day:
Admission ticket
Photo ID
#2 pencils and eraser
Calculator
Snack and water
Watch – to pace yourself on the test
However, the most important thing you can do the day before your SAT test is to relax!
It's useless to cram at this point since the SAT will test you on knowledge from over the course of a year. After all the hours you've put into your SAT prep, a few more minutes of cramming will do more harm than good. Instead of stressing yourself out unnecessarily, go do something fun that will take your mind off the SAT. Hang out with some friends, head to the beach, or binge watch movies all day! Whatever you find to be the most relaxing, do it!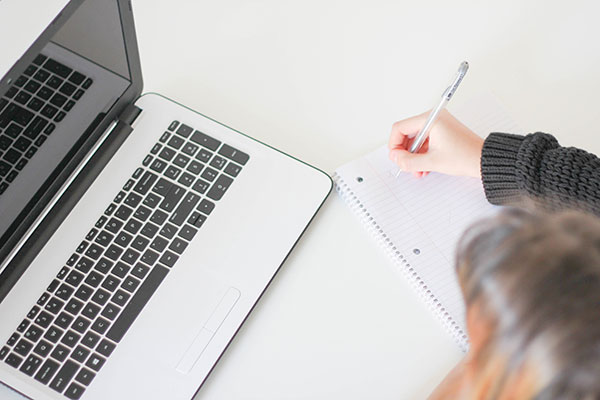 What to Do on SAT Test Day
Today is the day. You've studied all that you can and it's time to see if you can reach your target score.
Here are a few last minute tips to follow while you are taking the SAT to ensure you answer questions effectively. I also suggest you use these strategies when practicing so they develop into a habit:
Answer every question – you are not penalized for guessing on the SAT.
Underline key words in the questions – focus your mind on them when scanning through potential answers
Cross out wrong answers – immediately eliminate the answers you know are wrong to help narrow down the correct answer.
Save time to go back and check your work – double-checking your work is the best way to find and fix any stupid mistakes you could have made.
The most important thing to remember on test day is to stay calm. You can be your own worst enemy if you psych yourself out! This can cloud your mind and cause you to forget all your studying.
If you have put in the hours of work to prep for this test, there is no reason you need to stress yourself out. This means you may need to skip some questions if they fluster you; it's helpful to leave any troubling questions for the time being and come back to it with fresh eyes.
Once you're finished, do not dwell on what might have gone wrong before. Stay focused on what's ahead.
Now that you know how to study with the best strategies, you can take on your SAT prep with confidence. You're going to CRUSH it!
COMPARE THE BEST SAT PREP COURSES
Bryce Welker is a regular contributor to Forbes, Inc.com, YEC.co and Business Insider. After graduating from San Diego State University he went on to earn his Certified Public Accountant license and created CrushTheCPAexam.com to share his knowledge and experience to help other accountants become CPAs too. As Seen On Forbes