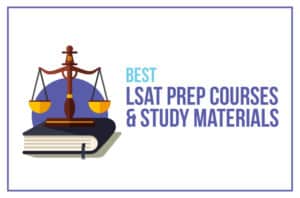 Picking from all the top rated LSAT review courses is a daunting task. How can you possibly decide when there's so much information out there and so many courses to choose from? Luckily for you, we've done the legwork needed to make selecting the right course easy.
How well a course prepares you for the LSAT exam can make or break your testing experience. Taking a LSAT prep course that doesn't fit your studying style will dramatically lower your score and can even cost you the exam. This will lead to months of extra work and additional fees. To stop that from happening to you, we've researched all of the top courses to see which ones will fit you best.
Listed below is a comparison chart that will help you determine which LSAT course is the best fit for you!
List of the Best LSAT Prep Courses & Discounts in September 2023:
Here are the top LSAT study materials and online review courses for raising your score on the LSAT.
How do you rate Blueprint Review Course?
---
Blueprint LSAT Review Course
(Rank: #1)
Excellent online resources, talented instructors, and a guaranteed score increase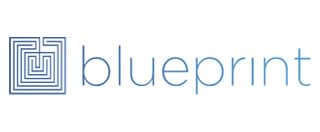 Blueprint LSAT Review Pros & Cons 2023
What Everyone Needs To Know About Blueprint LSAT Review
Blueprint LSAT Pros & Cons
Expert Instructors: The instructors helping you understand the concepts and questions presented on the LSAT exam are all extremely qualified and are able to provide a wealth of knowledge. All three of Blueprint's Online Anywhere course instructors have 175+ LSAT scores and have studied at Columbia Law School and NYU.
Worry-Free Return Policy: Although you're most likely going to have the best possible experience with Blueprint, they've got you covered if you run into issues with their study materials— or simply don't like them. According to their site's help section, you can write to them before finishing Lesson 2 and receive a refund or the option to transfer into a different course.
Guaranteed Score Increase: As previously mentioned, one of Blueprint's strongest selling points is that their LSAT review course is designed to boost your score as high as possible. In fact, they've proven that this is the case with a study conducted on enrolled students in 6 different parts of the country over the course of 2017. Needless to say, the results of this study are extremely impressive!
Pricey Tutoring Packages: Unfortunately, students who want to sign up for additional tutoring will have to break out the checkbook, big-time. Although Blueprint's instructors are highly qualified and well worth the price, it's tough to justify sinking an extra $2,600 to $9,900 on several hours of tutoring sessions— especially if you only need a few. Fortunately, their Online Anywhere course provides a free 2-hour tutoring session for all enrollees, which should be enough for many students.
Bottom Line: Whether you want to go to a live class from the comfort of your own home or you just want to hit the books whenever is most convenient, you can find excellent LSAT study resources with Blueprint Prep. They're guaranteed to turbo-boost your score and help you land an admissions letter to the law school of your dreams!
TAKE ME TO BLUEPRINT LSAT REVIEW
Blueprint LSAT Discounts & Promo Codes
---
LSATMax Review Course
(Rank: #2)
Mobile app, solid analytics and a score increase guarantee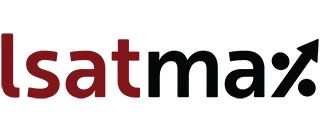 LSATMax Review Pros & Cons 2023
What Everyone Needs To Know About LSATMax Review
LSATMax Pros & Cons
Effective Mobile App: LSATMax offers a FREE app filled to the brim with useful and engaging content. With the app you can view any of their video lessons, perform daily drills, or work on Logic Games anywhere you go. On top of all that, the app's most interesting feature is the ability to practice with a digital LSAT through the tablet exclusive LSAT mode. LSATMax is the only course that offers this feature!
Reasonable Price Range: LSATMax's courses are very affordable when compared to their competition. Included with that is variety of packages at different price ranges and 0% financing designed for any budget. You can also download the app for free and access limited content, and you can fine tune the course to fit your study needs. Courses range from the $595 (60 day access) to $1,495 (365 day access). The choice between the three courses (60, 180, 365-day course access) gives students many options based on their budget.
Adaptive Feedback: As you complete each section the LSATMax app shows you your strengths and weaknesses by calculating your score on the go. Doing so creates an adaptive learning style designed around your problem areas. There's also an option to filter practice questions by type so you can work on the areas that you need the most help in.
Increased Score Guarantee: LSATMax will refund your payment if completing their full course does not improve your final LSAT score. Considering how limited the two year testing period is, this makes purchasing an LSATMax course a much easier decision.
With the LSAT-Flex Simulator, students get an authentic testing experience helping you achieve this higher score.
Bottom Line: LSATMax offers a competitive package for anyone who wants the highest quality LSAT course. With the assistance of their highly effective mobile app and analytics, their score increase guarantee comes as no surprise. Additionally all their courses come with 1-hour of free Private Tutoring and access to Office Hours both live and on-demand. Also, if you opt out of the LSAC Prep membership, you save an extra $99.
LSATMax Discounts & Promo Codes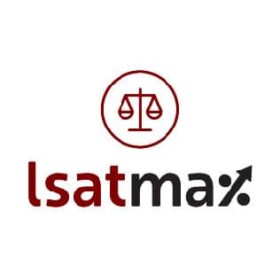 Save up to $2,700 on LSATMax Tutoring
1 uses today
Last Used: 1 days ago
---
The Princeton Review LSAT Course
(Rank: #3)
Pair up with a dedicated instructor for personalized attention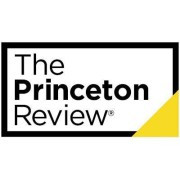 Princeton Review LSAT Review Pros & Cons 2023
What Everyone Needs To Know About Princeton Review LSAT Review
The Princeton Review LSAT Pros & Cons
Personalized Instruction: Students are offered a range of different course options when choosing The Princeton Review. If they need help with certain concepts or questions, they have the option of one-on-one sessions with experienced instructors. Thanks to these sessions and the small group course option, Princeton Review is a very popular choice for LSAT students.
Study Material Quality & Quantity: Even though there are multiple course options, every course includes access to a wide range of practice questions, study materials, and drills. Furthermore, The Princeton Review is so confident in their study materials that they offer money back guarantees for your satisfaction.
No Mobile App: The Princeton Review spends most of their focus on their in person and online course options. Unfortunately, neither of those are geared towards mobile studying. This may be a deal breaker for students who prefer to study on their tablet or phone whenever they have a few minutes free. As of this moment, The Princeton Review has yet to create an app for LSAT prep courses.
Bottom Line: The Princeton Review offers smaller and more close knit study groups that work directly with instructors. Unfortunately, there is no mobile option for their courses.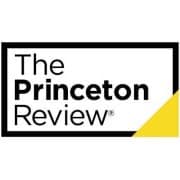 Weekly Deals- Save on Princeton Review LSAT Courses
uses today
Last Used: 1 days ago
---
Alpha Score LSAT Prep Course
(Rank: #4)
Strong course design, user-friendly features, and 1-on-1 assistance

Alphascore LSAT Pros & Cons
Engaging Course: Alpha Score's straightforward lectures are designed to make studying for the LSAT as engaging and enjoyable as possible. They do this via in depth videos, animations, and explanations designed to make you understand how test makers think. As a result, you'll learn what makes answers right or wrong. Alpha Score's course gives you everything you need to solve difficult test questions step by step.
Personalized Help: Although AlphaScore does not currently offer live courses, you can get 1-on-1 help to fulfill your interactive studying needs. Furthermore, experienced LSAT instructors are on hand to walk you through your weaker study areas by providing personalized homework and guidance.
Price: In addition to being a great course, Alpha Score is also very affordable. Their full range of study materials are offered at a great low price. Furthermore, since Alpha Score costs hundreds of dollars less than the competition, it's worth using as supplemental material to any other LSAT course you may have purchased. That's not to say it only works as backup material. Alpha Score is well worth its price as a full LSAT review course.
Video Playback Speed: All video lectures can be sped up or slowed down. This allows you to save time on any subjects you already understand. Alternatively, you can slow them in order to get more time to write notes and learn. Thanks to this feature, all lectures can be sped up to 1.5x or 2x speed, or slowed down to 0.75 or 0.5 speed. Alpha Score understands that self-paced courses need to move at speeds suited to each student.
Bottom Line: Alpha Score has put a great deal of thought into the design of their course. This shows through the option to change lecture speeds and in their personalized 1-on-1 help features.
Alpha Score LSAT Review Discounts & Promo Codes
---
Kaplan LSAT Prep Course
(Rank: #5)
Personalized study programs for serious score increases

Kaplan LSAT Review Pros & Cons 2023
What Everyone Needs To Know About Kaplan LSAT Review
Kaplan LSAT Pros & Cons
Personalized Study: Kaplan offers personalized content for all of their students despite their large size. Students can use these personalized programs throughout the course to track their study progress and find areas they need to spend more time on. Doing so allows them to focus on the questions that will most impact their final score.
Higher Score Guarantee: Kaplan supplies a safety net for their program with their generous refund policy. If you are unable to improve your LSAT score after taking the exam you are eligible for the refund. However, keep in mind that the refund does not apply to their On-Demand course, and is only for the Advantage-Anywhere course option.
No Mobile App: Unfortunately, Kaplan has no free trial or mobile app you can use to see if the course is right for you before you purchase. Luckily, their site does offer a free 90 minute preview class as well as a practice test.
Bottom Line: Kaplan offers customized courses for all of their students, which they are confident enough in to offer a score increase guarantee. However, they do not have an option for a free trial.
Kaplan LSAT Review Course Discounts & Promo Codes
---
Magoosh Prep LSAT Study Materials
(Rank: #6)
Top-notch strategy planning at a value driven price point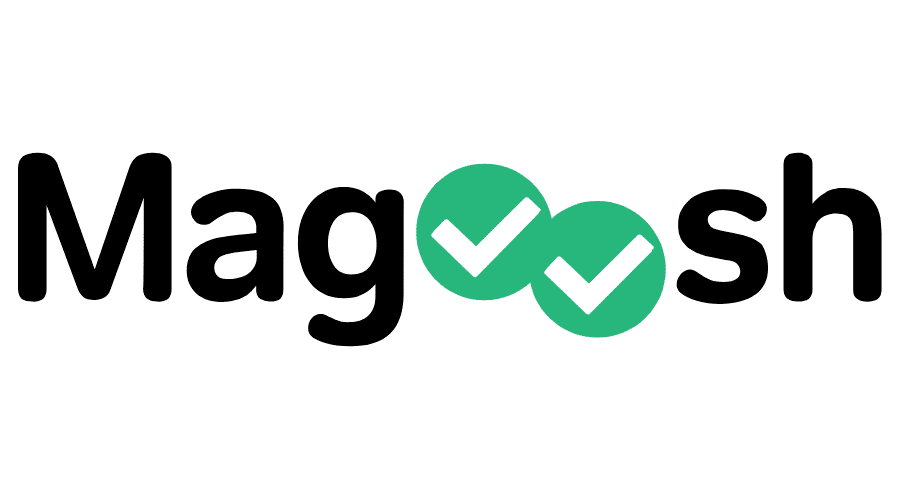 Magoosh Prep LSAT Review Pros & Cons 2023
What Everyone Needs To Know About Magoosh Prep LSAT Review
Magoosh LSAT Pros & Cons
Price: Magoosh is the cheapest course you can take that still teaches everything you need to know for the LSAT. Thanks to this price tag, you can rest assured that you're getting a great deal on your review materials. New Premium plans starting at $279 for 1 month access and $299 for 12 months access.
Strategy: One of the most important factors for passing the LSAT is mastering a test taking strategy. Magoosh's experts will help you find the right strategy for you by teaching you different approaches to studying, giving out test hints through the Magoosh blog, and helping you focus on key LSAT topics. Part of this strategy is giving you access official practice questions (over 7,000 now) through a partnership with LSAC.
Simplicity: Even though you won't find all of the same features competing courses have, that may be a good thing. Many students learn best from straightforward and simple instruction without a confusing dashboard or experimental features.
Bottom Line: Magoosh is an excellent low stress service for students who are intimidated by the thought of a prep course. They accomplish this with their effective teaching strategies and great low price.
Magoosh LSAT Review Course Discounts & Promo Codes
---
Wize LSAT Review Course
(Rank: #7)
A decent collection of bite-sized learning modules taught by an incredibly capable professional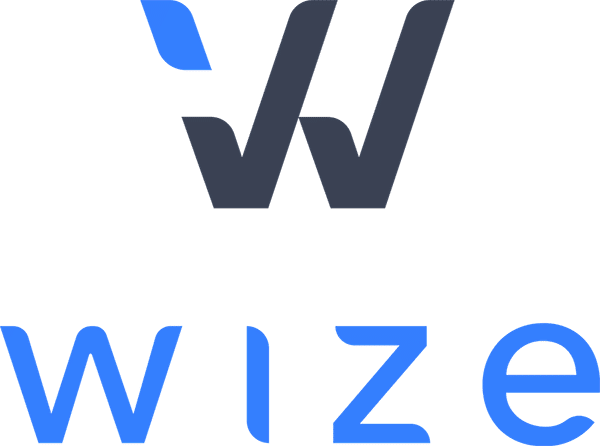 Wize LSAT Review Pros & Cons 2023
What Everyone Needs To Know About Wize LSAT Review
Wize LSAT Pros & Cons
Financing and Refunds: If your education budget is limited, Wize offers financing options to make enrolling in their course easier to manage. But if you're not satisfied with what they have to offer, you're also able to receive a full refund within 48 hours of a purchase.
LSAT Practice Tests: This is one of the best resources for LSAT practice tests, since you get over 70 of them when you sign up. This means you'll have more than enough practice materials to work through over the next six months.
Time Sensitive: Not everyone has the time to sit down at their computer and study for the LSAT for hours on end. Fortunately, Wize divides their content into smaller modules with accurate estimates of how long it takes to work through each one. This makes this course one of the best for busy students with other time commitments.
Mobile App: Although Wize's LSAT review course is designed to be easily accessed on mobile devices, there is currently no mobile app available on either Android or iOS devices. If your smartphone or tablet has a modern web browser like Safari or Chrome, however, this shouldn't be a major issue.
Bottom Line: The more prepared you are for the LSAT, the less stress you'll feel before the test. The instructors and designers behind Wize LSAT understand this, so you'll have an excellent stress-free experience if you enroll in their course today!
---
LSAT Lab Study Materials
(Rank: #8)
One of the best course analytics for any LSAT course

LSAT Lab Review Pros & Cons 2023
What Everyone Needs To Know About LSAT Lab Review
LSAT Lab Pros & Cons
Multiple Formats: LSAT Lab is able to appeal to students interested in both live courses and self study materials. This is done by offering live lectures, practice exams, tutoring sessions, and course analytics. Thanks to that, any student can be comfortable with this course.
Powerful Question Bank: LSAT Lab approaches their practice problems differently from other LSAT prep courses. Questions are organized by difficulty level and format; you can gradually work your way up to more complicated questions as you move through the course. This natural progression is ideal for anyone preparing for the LSAT.
Course Analytics: Your progress is tracked as you work through the course, and is used to show you what subjects you need the most help understanding. Plus, you can track how close you are to passing the LSAT exam with your desired score. Achieving a high grade on the LSAT is easy as long as you use this tool during your studying.
Realistic Practice Exams: It's important for you to get used to the test taking format ahead of time. That's why LSAT Lab includes previous LSATs for practice— each one can be taken under conditions that mimic the real LSAT. That way you can become an experienced test taker while learning important course concepts.
Bottom Line: LSAT Lab is an excellent course that effectively prepares you for the LSAT. They use a blend of live online and self study materials to ensure that you understand everything you need to know for the exam.
LSAT Lab Review Course Discounts & Promo Codes
---
Manhattan Prep LSAT Review (Runner-Up #1)
Although not quite on the same level as the top 5 LSAT prep courses on this list, Manhattan Prep still brings quite a lot to the table. Their study materials are divided between instructor-led and self-study, with ample options in each category.
For instructor-led offerings, Manhattan Prep boasts both live online courses and one-on-one tutoring sessions. Furthermore, all of their instructor courses include Crunchtime, a cram course designed to condense as much important LSAT knowledge into as short of a time span as possible.
For students who prefer independent study, their catalog of physical workbooks and self-led LSAT Interact online prep course are fantastic educational assets. Unfortunately, the lack of competitive pricing or a score increase guarantee hold this course back just enough to earn our first runner-up position.
Bottom Line: Whether you're an introvert or extrovert, the review courses and study materials offered by Manhattan Prep can help you score high on the LSAT. However, keep in mind that a score increase isn't guaranteed!
Powerscore LSAT Review (Runner-Up #2)
Another feasible option for LSAT students is to check out Powerscore's catalog of educational materials. Much like the other providers on this list, they also offer both self-paced and instructor-led options, as well as some extra resources to sweeten the deal.
For starters, Powerscore acknowledges the uncomfortable truth that the LSAT is only one part of the law school admission process. Consequently, they offer Admissions Consulting packages to ensure aspiring legal eagles are adequately prepared for the rest of their admissions journey.
However, the extra credit doesn't stop there. Powerscore also offers a 1L Advantage Course intended to guide students through their entire first year of law school. Unfortunately, it seems as though Powerscore has spread themselves too thin with all these extra features. At the end of the day, the price tag for any of these packages is far better spent on a more robust review course (like LSATMax or Alphascore) instead.
Bottom Line: Students who want a bit more help than just passing the LSAT will find what they're looking for if they choose Powerscore. However, this is a classic case of "jack of all trades, master of none."
The LSAT Trainer (Runner-Up #3)
Are you trying to save as much money as possible on your LSAT exam preparation? Maybe you don't have a lot of financial aid and can't pay for a full review course. Alternatively, maybe you already have a full LSAT prep course but need a bit more help. In either case, The LSAT Trainer may just be what you're looking for.
The first thing you need to understand about the LSAT Trainer is that it's a supplemental study tool at best. By no means can the physical or digital textbook and bonus online sheets replace a full course from a company like LSATMax or The Princeton Review. However, it does offer a surprising amount of content for dirt cheap, making it worth your attention.
Picking up a new or used copy of The LSAT Trainer won't put you out on the street, but it can provide you with high-quality study text and practice questions. Furthermore, its website includes several free resources as well, like their Study Schedule PDFs. Still, you'll need something more substantial than this if you want to seriously increase your LSAT score.
Bottom Line: Both new and old LSAT students can get some value out of The LSAT Trainer without having to pay and arm and a leg. However, it's far from a one-stop-shop.
Kaplan vs. Princeton Review
Understandably, it can be tough making a decision between Kaplan and The Princeton Review for your LSAT prep. On the surface, both companies have a decent amount in common as video-heavy courses with a personalized structure. However, there are some notable differences between the two that can help you make a decision.
Here's one such example. Both Princeton Review and Kaplan offer mobile compatibility for their LSAT prep courses without a full companion app. However, Kaplan comes closest to providing full mobile compatibility, whereas Princeton's attempts at mobile optimization come across as an afterthought. For this reason, predominantly mobile users would be better off with Kaplan.
On the other hand, The Princeton Review offers a more appealing package for all users, mobile or otherwise, that look for high-quality video content. After all, they offer more than double the amount of video lecture hours compared to Kaplan. Additionally, students won't miss out on other study materials like practice exams or companion textbooks, making it a terrific all-in-one review course.
LSAT Trainer vs. Powerscore
There's really no contest as to which of these two LSAT study materials is better. Powerscore offers the complete package: instructors, online study tools, physical textbooks, et cetera. On the other hand, The LSAT Trainer is just a textbook and a handful of bonus PDFs. However, here's your best option if you're trying to choose between the two:
Use both of them at the same time! Neither Powerscore nor the LSAT Trainer have enough substance on their own to compare with Kaplan, Alphascore, or any other top-rated LSAT review course. However, studying from both of these resources at the same time can offer a similar experience at a fraction of the cost. At the very least, it's worth your consideration if you want to stretch that dollar as far as possible.
Get Discounts on LSAT Courses
When it comes to being a lawyer, preparing to take the requisite exams can be tough. You have to study a lot and it's not worth taking the test multiple times if you can avoid doing so.
Therefore, how do you avoid taking the LSAT exam multiple times? The answer (and maybe it's a clear choice) is to take a review course that helps you determine the best possible test-taking methods and strategies. Score well without putting in all too much effort—that's the best way to take any exam!
Use the Best LSAT Review Course Discounts
You need to find a course that has exactly what you need, but one that is within your budget. You also don't want to underpay for a lackluster course and then take the LSAT exam and completely bomb the test.
So, check out our LSAT course discounts to find a deal for a course that not only fits into your budget but also prepares you well for the test. You're going to get access to a top-rated course without paying full price. It's the best way to get a great value without skimping on your studying.
Redeem Your LSAT Prep Course Coupon Code
For example, why not use our Alpha Score LSAT Course discount code and get 10% off. Simply use the promo codes below and you're getting a discounted rate for some of the industry's best LSAT study materials!
And if you have any LSAT related questions, just drop a comment below and I'll personally help you find the right LSAT study materials!
Bryce Welker is a regular contributor to Forbes, Inc.com, YEC and Business Insider. After graduating from San Diego State University he went on to earn his Certified Public Accountant license and created CrushTheCPAexam.com to share his knowledge and experience to help other accountants become CPAs too. Bryce was named one of Accounting Today's "Accountants To Watch" among other accolades.   As Seen On Forbes