01 Jun

Best LSAT Prep Courses & Study Materials
Updated:

June 17, 2019

Bryce Welker, CPA

You're our #1 priority.
100% of the time.

We believe everybody should be able to make online purchases with confidence. And while our website doesn't feature every test prep company or review course in the universe, we're proud that the advice we offer and the information we provide is accurate, truthful, objective - and entirely free.

So how do we actually make money? It's simple, our partners compensate us. While this may influence which products we review and write about, and where they show up on the site, it absolutely does not influence our recommendations or guidance, which are formed by hundreds of hours of research and analysis. Check out our partners here.

What's the bottom line? We're on your team and are passionate about helping you achieve your career goals, even if it means we don't make a dime.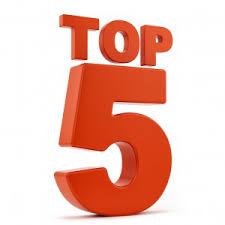 Trying to select the best LSAT prep course can be a daunting. There is so much information to digest across the web and many of different LSAT courses to choose from. We've done the work for you to make the selection process easy.
The difference between successfully passing or failing the LSAT exam largely depends on how well your prep course prepares you. Using an LSAT review course that doesn't match your unique learning style can cause you to score lower and even fail your exam, costing you months time and additional exam fees. We're here to make sure that doesn't happen to you!
We have researched and reviewed all the online LSAT review courses below so you don't have to! The comparison chart will help you determine which LSAT course will best fit your needs.
Click Below To Research the 

Top 5 Best Selling LSAT Prep Courses & Discounts [UPDATED June 2019]

Here are the best LSAT study materials and online review courses to help you score higher on the LSAT.
| CRUSH RANKING | #1 | #2 | #3 | #4 | #5 |
| --- | --- | --- | --- | --- | --- |
| BEST LSAT PREP COURSES | | | | | |
| COMPANY | LSAT MAX | Alpha Score LSAT | The Princeton Review LSAT | Kaplan LSAT | Magoosh LSAT |
| PRICE | | | | | $129 |
| FULL-LENGTH PRACTICE EXAMS | 80 | 61 | 6 | 75 | None |
| VIDEO LECTURES | 80+ Hours | 50+ Hours | 150 Hours | 70 Hours | 50 Hours |
| BOOKS | Digital & Hardcopy | Digital, Printable | 1,800 Pages | 2 Volume Set | None |
| MONEY-BACK GUARANTEE | | | | | |
| PREVIOUS LSATS INCLUDED | | | | | |
| MOBILE FRIENDLY | | | | | |
| STUDENT SUPPORT | Message Boards, Email & Phone Support | Email & Phone Support | Email Support | In-Class & Email Support | Email Support |
| ONLINE ACCESS PERIOD | 12 Months | 12 Months | 120 Days | 12 Months | 3-6 Months |
| GET STARTED | | | | | |
---
LSATMax Review Course
(Rank: #1)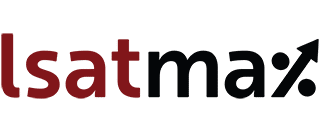 OVERALL RATING: ★★★★★

Intuitive Mobile App: The LSATMax app is FREE to download and better yet it comes with useful content. You can watch video lessons, do daily drills, or complete Logic Games no matter where you are. However, the most interesting feature they provide is the ability to practice the digital LSAT through an exclusive tablet-LSAT mode. No other course offers this feature!

LSAT Prep Course Price:

Compared to the competition, LSATMax's courses are affordable. Plus there's a nice variety of packages and 0% financing to fit any budget. The app is free, with limited content, and you can customize your course based on how much practice you need. Lifetime access courses range from $749.99 for the Pro course to $949.99 for the Premium edition, while the Pro monthly subscription is $199/month.  

Course Feedback:
The LSATMax app calculates your overall score in each section to reveal your strengths and weaknesses. This allows you to customize your study plan and concentrate on problem areas in an adaptive learning style. Practice questions can also be filtered by type so you can focus on those areas that need the most practice.

Higher Score Guarantee:

LSATMax will give you a refund if you do not improve your LSAT score after completing the full LSATMax course. Given the limited amount of time you can take the LSAT within a two year period, this makes spending your money on LSATMax even easier.
Bottom Line: LSATMax offers an enticing package for students who want a high-quality LSAT prep course. Thanks to their mobile app and intuitive analytics, it's no surprise that they have a score increase guarantee.
---
Alpha Score LSAT Prep Course
(Rank: #2)

OVERALL RATING: ★★★★★

Engaging Course: Alpha Score's straightforward compact and engaging lectures make studying for the LSAT enjoyable. Videos, animations and explanations help you learn to think like the test makers, so you'll understand why certain answers are either right or wrong. Alpha Score's course provides all the tools and strategies you need to solve even the most difficult problems one step at a time.

Personalized Help: Currently AlphaScore does not offer any live course options, but you can get 1-on-1 help if you crave a more interactive study experience. Seasoned LSAT instructors are available to help you navigate your weaker areas and provide customized homework and additional guidance.

Price: It's always nice to find a great course at that is also affordable. Alpha Score offers a range of study materials at a fair price. At several hundred dollars less than the competition, it's worth it to use AlphaScore to supplement another LSAT review course you've already purchased, although it's a full LSAT review course all by itself!

Video Playback Speed: You can speed up or slow down a video lecture to save time on the subjects you already have a grasp on or to give yourself more time to absorb the information. Listen to the lecture at 1.5x or 2x the original speed, or slow it down to take notes. A self-paced course should move at the speed you determine – and Alpha Score helps make it happen.
Bottom Line: Alphascore is one of those prep courses that had a great deal of thought put into their design. The option to increase lecture speeds is proof of this, as is their 1-on-1 personalized help features.
---
The Princeton Review LSAT Course
(Rank: #3)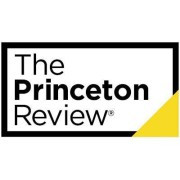 OVERALL RATING: ★★★★★

Personalized Instruction: Students can choose from a variety of different course options that give them access to 1-on-1 time with instructors if they need extra help with concepts or difficult questions. The small-group course and access to instructors outside of regularly scheduled sessions make The Princeton Review a popular option with LSAT students.

Quality and Quantity of LSAT Study Materials: There are many course options to choose from, but all of them give students access to an extensive range of practice questions, online drills and study material, proctored practice exams, and video lessons. The Princeton Review stands by the quality of its prep course by offering generous satisfaction and money back guarantees as well.

No Mobile App: All the TPR courses emphasize the in-person and live online options. Both are not geared to mobile or studying on the go unless you have as steady internet connection. Many students like the convenience and flexibility of studying for a few minutes whenever they get the chance on their smartphone or tablet; unfortunately, The Princeton Review has not yet developed an app for its LSAT courses.
Bottom Line: The Princeton Review offers a more intimate study course that pairs students with dedicated instructors that will work through their LSAT prep material. It's just too bad that they don't offer a mobile app.
---
Kaplan LSAT Prep Course
(Rank: #4)

OVERALL RATING: ★★★★★

Personalized Study: Despite Kaplan's size they offer customized recommendations for each student when it comes to preparing for the LSAT. Students are able track their progress with an intuitive dashboard and identify areas that need improvement throughout the course so they can focus on those questions that will have the greatest impact on their score.

Higher Score Guarantee: With Kaplan you really have nothing to lose, if you have already taken the LSAT and do not improve your score  you are eligible for a full refund. However it's important to note, this guarantee only applies to their Advantage-Anywhere course option, not their On-Demand course.

No Free Demo: Kaplan does not offer free content or a mobile app to let you get an idea of the course before you purchase. However, they do offer the option to take a free 90-minute preview class and a free practice test on their website.
Bottom Line: Kaplan pulls off the impressive feat of offering personalized study programs for all of their students, which would explain their impressive score increase guarantee. However, they don't offer a free trial.
---
Magoosh Prep LSAT Study Materials
(Rank: #5)

OVERALL RATING: ★★★★★

Price:
In terms of value, you're not going to find a cheaper option that still delivers in the key areas you need to pass the LSAT. You're not skimping on review materials just because you're paying a little less for this course.

Strategy:
A great test-taking strategy is often the most important factor in ensuring you pass. Magoosh helps you plan your strategy as its experts walk you through the best approaches for studying,
provide helpful and constantly updated hints
via the blog, and keep you focused on the main topic areas.

Simplicity:
Sure, you're not going to get all of the fancy features that some of the big LSAT prep course have
, but that may be a benefit for some test takers. The Magoosh course is simple – it gives you the tools with which you need to succeed without overloading you with flashy dashboards or unnecessary graphics.
Bottom Line: Magoosh is one of the least intimidating LSAT prep courses available for students. Everything from its low price to its excellent strategy planning ensures that students can study stress-free.
---
Get Discounts on LSAT Courses
When it comes to being a lawyer, passing the requisite exams to gain this certification can be tough. You have to study a lot and it's not worth taking the test multiple times if you can avoid doing so.
How do you avoid taking the LSAT exam multiple times? The answer, and maybe it's the clear choice, is to take a review course that helps you determine the best possible test-taking methods and strategies. Score well without putting in all too much effort—that's the best way to take any exam!
Use the Best LSAT Review Course Discounts
You need to find a course that has exactly what you need, but one that is within your budget. You also don't want to underpay for a lackluster course and then take the LSAT exam and completely bomb the test.
So, check out our LSAT course discounts to find a deal for a course that not only fits into your budget but also prepares you well for the test. You're going to get access to a top-rated course without paying full price. It's the best way to get a great value without skimping on your studying.
Redeem Your LSAT Prep Course Coupon Code
For example, why not use our Alpha Score LSAT Course discount code and get 10% off. Simply use the promo codes below and you're getting a discounted rate for some of the industry's best LSAT study materials!
What Are The Best LSAT Review Courses?
5 Best LSAT Prep Courses of 2019 – Compared
| | |
| --- | --- |
| LSAT Prep Courses | Best For… |
| LSATMax | Best Overall |
| Alpha Score | Engaging |
| Princeton Review LSAT | Quality of Material |
| Kaplan LSAT | Personalized Study |
| Velocity LSAT | Fun Presentation |
| Manhattan LSAT | Additional Tutoring |
And if you have any LSAT related questions, just drop a comment below and I'll personally help you find the right LSAT study materials!