06 Jul

Best CPA Study Materials Rankings 2017
Best CPA Study Materials Rankings 2017
Check out our best CPA study materials rankings for 2017 to start your studying journey. The best names in the industry have mid-level courses that students have used to pass the CPA exam. The chart below outlines the top CPA study materials for people on a budget. Don't be fooled by the price, as these are full review offerings and contain all of the necessary components that you'll find in the more expensive versions.
The value that you get from these mid-level courses is unmatched—in fact, you're not losing anything by choosing one of these great CPA study materials. Many candidates have passed using the essentials or gold courses, so you should be confident in choosing from the chart below.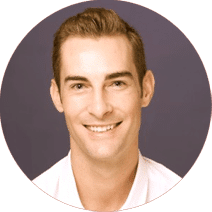 Bryce Welker, CPA
BEST CPA REVIEW COURSES
CRUSH RANKINGS
#1
#2
#3
#4
#5
WHAT'S THE X FACTOR?
Most Experienced Instructors
Bite-Sized
Lessons
Most Interesting
and Engaging Lectures
Best Customer Support
Most
Comprehensive Content
PRICE

$1,799

$1,299

$1,850

 $1,572.50
 $1,695

$1199

 $1,079

$1,299

$1,169.10

DISCOUNT
 Save $500
Show Coupon
 Save $277.50
Show Coupon
 No Discount
 Save $120
Show Coupon
Save $160
Get Discount
VIDEO
LECTURE
HOURS
350 Video Lessons
110
120
104
100
MULTIPLE
CHOICE
QUESTIONS
6,840
7,500
6,200
4,300
9,200
TASK-BASED
SIMULATIONS
400
450
400
164
1,000
CUSTOMER
SERVICE

Dedicated Coaching, Live Chat, Email & Phone Support
Message Board
24 Hour
Response Time
24/7 Homework
Help Center
Instructor Hotline
Phone & Email
Support
Personal Counselor
Phone & Email
Support
FINANCING
OPTIONS
Get 0% APR Financing

✗

Get Financing

✓

✗

AUDIO COURSE

✗

✗

$449 Extra

✓

✓

UNLIMITED
ACCESS


✓

✓

24 Months
24 Months

✓

FINAL REVIEW
CRASH COURSE

✓

✓

$225-$295 per
Section

✓

✓

OFFLINE
COURSE
(FLASH DRIVE)

Access Offline via Mobile App
$199 Extra
$400 Extra
$199 Extra

✗

MOBILE
APP

✓

✓

✓

✓

✗

VIDEO REVIEW
GET IT NOW
Buy Now
Buy Now
Buy Now
Buy Now
Buy Now
---
CPA Review Course Breakdown:
Surgent CPA Review
Wiley CPA Excel
Roger CPA Review
Yaeger CPA Review
Gleim CPA Review
Need CPA Information For Your State?
Get The 4 Best CPA Study Hacks Emailed To You!