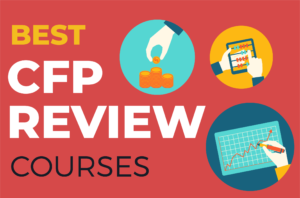 What's another name for long-term investment?
A failed short-term investment.
If you're solidifying your career as a financial planner, you will need to invest in the short and long term.
Part of this includes getting your CFP certification, which begins with enrolling in a high-quality Certified Financial Planner course, AKA a CFP exam prep.
CFP exam prep courses vary in cost, included features, and length of study time, so narrowing the choices down can take some time and research.
The good news is that we've done all the hard work for you; just keep reading to see our detailed analysis of the best CFP prep courses offered!
Compare The Top 5 Certified Financial Planner Exam Study Materials
1. Kaplan CFP Review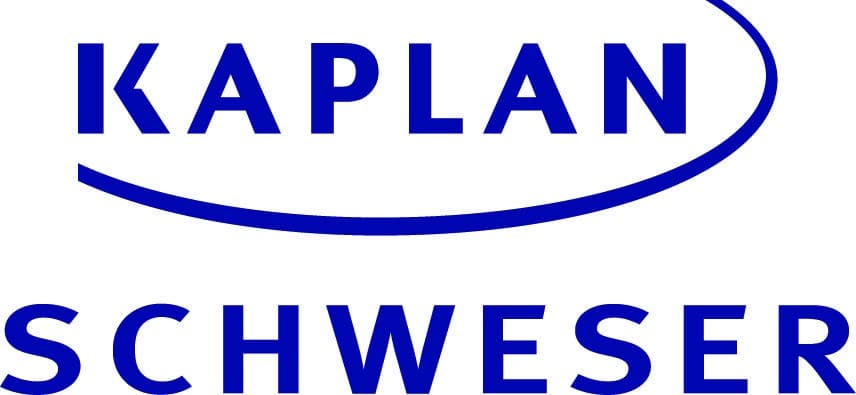 Time tested company with fantastic real world examples and a value driven price point
Kaplan CFP Review Pros & Cons 2023
PROS
Thanks to Kaplan's different tiers of prep courses, students with any size budget can find a course that suits them. For example, the cheapest CFP course is just under $500, with the more involved programs costing only a few hundred dollars more.
Practice Questions:
Students who learn best through answering practice questions will love what Kaplan has to offer. Their CFP test prep courses feature over 3,000 practice questions, making them the provider with the largest question bank on this list.
Case Dedicated Material:
While lectures and practice questions are helpful for students to a degree, one of the best ways to prepare them for a career in financial planning is with real-world examples. Fortunately, Kaplan draws a great deal of material from actual cases and includes this in their premium review package.
CONS
Flashcards:
Some students will likely be disappointed by the absence of flashcards in Kaplan's CFP exam review course. Considering the cost of some of their courses, students who prefer learning through memorization may want to pursue alternate educational options.
Bottom Line: Kaplan is a company that has stood the test of time. They have been in business for quite some time and have helped countless students pass their exams for the CFP and other difficult professional certifications.
---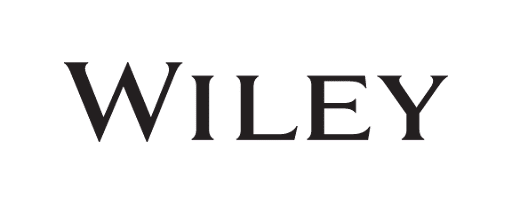 2. Wiley CFP Review
Adaptive learning technology mixed with old-school instructors
Wiley CFP Review Pros & Cons 2023
PROS
Mobile Friendly:
Wiley's CFP review course was designed to be easily accessed on smartphones and tablets. This lets you take your study sessions with you, which is great if you're already busy with other time obligations.
To The Point:
As their name implies, Wiley Efficient Learning courses are designed to teach students as efficiently as possible. This means that videos are on the shorter side, but no important information gets left out.
Virtual Classes:
If you sign up for a Gold CFP review course, you also get to attend a seven-week virtual CFP course taught by a professor. This is a great way to get the traditional classroom experience— even if you miss a session since these lectures are also available on demand.
Test Assessment:
In addition to over 800 practice questions in Wiley's CFP test bank, there are several hundred assessment questions you can work through as well. Extra questions mean more practice in realistic exam conditions; additionally, your performance will help you determine whether you need to study more or move on.
CONS
Online Only:
No in-person offerings exist with Wiley.
Bottom Line: Wiley CFP is a great pick if you're busy but still want to squeeze in a few quick study sessions throughout the day. They also offer impressive analytics, well-made lectures, and live classroom instruction!
---


3. Boston Institute of Finance
Amazing instructors and supportive community
Boston Institute of Finance Pros & Cons 2023
PROS
Instructors:
In partnership with the Boston Institute of Finance, Boston Institute of Finance's CFP prep courses are taught by four professional financial planners. These exceptional teachers offer invaluable input to their students. This is thanks to a combination of educational and professional experience.
Community Support:
Students enrolled in Boston Institute of Finance via Boston Institute of Finance can access a private student forum staffed by the same instructors who teach the rest of the course. This allows them to ask direct questions to the community; fellow students and instructors can help provide answers.
Audio Only:
In addition to a large question bank, video lectures, live classes, and supplementary materials, the Boston Institute of Finance has a podcast staffed by the Boston Institute of Finance instructors that goes into even more detail about financial planning and preparing for the CFP exam. This is a great way to gain insight into your future career while multitasking.
CONS
Guarantee:
Although the Boston Institute of Finance has tons of helpful resources to teach you about financial planning and study for your exam, they don't provide any kind of guarantee that you'll pass your CFP exam after using their course. But don't let this discourage you from trying them out; the vast majority of enrolled students achieve their desired results on exam day!
Bottom Line: Choose Boston Institute of Finance if you want to participate in an active learning community and learn from experienced financial professionals. Few online courses offer the unique experience that Boston Institute of Finance provides!
---

4. APNACourse CFP Review
Lots of video content and fantastic support
APNA CFP Review Pros & Cons 2023
PROS
Lectures:
Students have a few choices for CFP prep courses if they choose APNACourse as their provider. While they vary in scope and subject matter, one thing they all have in common is a substantial amount of video lectures to help students understand the material.
Mobile App:
Something that is increasingly rare to find among professional online educational courses is compatibility with mobile devices. Fortunately, APNACourse provides a convenient Android app perfect for students who want to study on the go.
Support:
In addition to APNACourse providing helpful support options, the individuals courses provided by this company for CFP review come with their own support channels. This means that students can easily resolve issues with their curriculum or their payments.
CONS
Pass Guarantee:
APNACourse can be best described as a middleman in terms of providing educational resources to students. Because of this, they have no way of guaranteeing students who enroll in their courses will pass their exams.
Bottom Line: How APNACourse approaches test prep is unique and worth the attention of students who are tired of the traditional methods. With plenty of video content and help support channels, this is a great resource whether you're completing cfp exam prep on a computer or smartphone.
---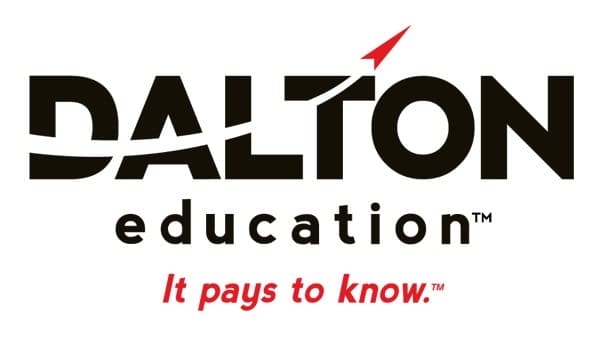 5. Dalton CFP Review
Robust course curriculum and solid live instruction
Dalton CFP Review Pros & Cons 2023
PROS
Practice Questions:
Dalton Education offers the perfect amount of practice questions for students who want to review core CFP concepts. However, 2,000 is enough to ensure they understand the material without taking up too much of their study time and energy.
Live Instruction:
As a high-end test prep provider, Dalton Education planning offers something that can't be found easily among all CFP courses. Their Vitual Classroom enables Dalton Review students to learn from an instructor in a live classroom-style environment.
Pass Guarantee:
In order to alleviate the anxiety that can come from paying a large sum for educational material, Dalton Review guarantees that all students enrolled in their Certified Financial Planner course review will pass their exam or receive their money back.
CONS
Price:
Although their curriculum is impressive and worth the cost of enrollment, students on a budget may balk at Dalton's intimidating price tag. It's not the most expensive course for CFP review, but it is far from the cheapest.
Bottom Line: Dalton Education is a company that prides itself on providing students with a premium experience. Thanks to their robust course curriculum and helpful live instruction, students who enroll in Dalton Review will vastly increase their chances of passing the CFP exam.
---

---

6. Keir CFP Review
A la carte course options with more than 20 hours of audio content
Keir CFP Review Pros & Cons 2023
PROS
Calculator Instruction:
One of the CFP courses offered by Keir concerns the calculations and formulas commonly used in financial planning. This is a course that will not meanhelp students pass the exam but also apply thin their future careers.
Audio Content:
Another Keir CFP course students can use involves 20+ hours of audio content discussing the ins and outs of financial planning in great detail. Again, this is a fantastic resource for students who want to learn while exercising or commuting.
Pricing:
The educational courses and supplementary materials provided by Keir are sold a la carte. This means that students are free to pick and choose particular study materials that they prefer, which is helpful for individuals on a tight budget.
CONS
Video Content:
Although the audio lectures are helpful and well-made, the lack of any video content from Keir is concerning. Students who learn best through visual stimulation will be disappointed by the absence of this feature and may want to look elsewhere for CFP prep.
Bottom Line: Keir provides a suite of educational materials perfect for discerning and cash-strapped students. Whether they learn best through audio lectures, practice questions, or hands-on calculations, this provider can give them the tools for success.
---

7. College for Financial Planning CFP Review
Real life practice exams and mobile accessibility
College for Financial Planning CFPhas many & Cons 2023
Practice Exams:
The tests and quizzes provided by the College for Financial Plannnd the competition. In addition to providing valuable student assessments, these tests draw from material based on real financial planning case files.
Mobile Compatibility:
Although the College for Financial Planning doesn't provide a dedicated mobile app, they do offer some compatibility for students with smart devices for all of their CFP exam prep courses. All of their lectures are optimized to be easily accessible on mobile browsers.
Discounts:
For students who are looking to save some money on their test prep fees, the College for Financial Planning has some appealing offers. Students can save money on both initial study courses for the CFP exam and CPE material.
CONS
Pass Guarantee:
Although the College for Financial Planning is affordably priced, a lack of a pass guarantee may cause students to hesitate before enrolling. No financial compensation is provided if they fail to prepare students for the CFP exam.
Bottom Line: Whether you're a student attempting to take the CFP exam for the first time or an established professional financial planner looking for continued certs, the College for Financial Planning has tools and study materials that will meet their educational needs.
---
How to Choose the Best CFP Prep Course
Now that you're aware of the different options available for premium exam prep through CFP review courses, you'll want to narrow your list and determine which CFP exam review is best for you. Unfortunately, figuring out how to choose the best CFP prep course might be an overwhelming task. This is especially true if all of the CFP exam prep options look like winners.
The following tips can make it a little easier.
Focus on Your CFP Exam Prep Priorities
When determining how to choose the best CFP prep course for you, you'll want to make a list of your prioritHowever, ies for CFP exam prep. Excellent study materials for someone else won't necessarily work for you.
You've got to get personal!
Are you looking for a particular platform?
Is a live or virtual classroom critical?
Is a CFP self study course enough for you?
Is a vast question bank with lots of practice tests a selling point?
Would CFP exam podcasts help you learn the material?
Other questions to ask yourself before selecting exam prep materials or a prep course:
Are mock exams part of your "must-have" list?
Is an exam readiness predictor part of what you're looking for?
Do you need a pass guarantee to feel comfortable investing?
Do you need lots of instructor support before the actual exam?
Personal Factors of a Certified Financial Planner
Next, you'll want to look at personal factors.
How much study time is available before your exam date?
What is your budget?
Do you have the time to commit to a live review option?
Are you disciplined enough to stick to a self study program?
Finally, you'll want to look at the remaining choices in more detail.
Synchronous vs. Asynchronous CFP Prep Options
When it comes to setting a study schedule, you'll fall into one of two categories: synchronous or asynchronous. CFP exam prep courses typically do as well.
With a synchronous course offering, you'll be learning the material at the same time as other CFP candidates in a classroom environAgain, this (either virtual classes or in-person.)
Synchronous CFP exam prep courses work well for those who:
Flourish in a scheduled or structured environment
Prefer live classes or review courses with an instructor
Enjoy learning with their peers in real-time
Asynchronous CFP exam prep courses don't require you to meet on a certain day and time. This type of prep course is best for:
Candidates who don't like live review classes/virtual classes
Those who need a lot of flexibility in their study schedule
Are self-disciplined enough to get the work done
Prefer working alone or viewing lectures on their own time.
A final option is selecting a course that doesn't offer live or video lectures at all. These kinds of CFP exam review prep rely solely on printed review materials, question banks, and mock exams. They do not include instructor lead or OnDemand video lectures.
Going this route is often a more affordable option but not recommended over other CFP exam prep courses since lectures help drive general financial planning principles home.
Cost and Guarantees
Another thing smart candidates consider when studying to become a chartered financial consultant is cost. This isn't surprising since exam cost alone can cost upward of $1,000.
In general, the cost of test prep courses varies from $455 to $2,395.To make this investment worth it, consider looking into a CFP exam prep course with a pass guarantee. These guarantees really come in handy if you fail to pass the CFP board exam the first time.
If this is important to you, look for live review classes or self-study programs that promise to:
Return your money if you fail
Offer more exam prep study time if you don't pass
Give a free premium review package to those who fail
Promise access to CFP materials until you pass
Finall Recommendation on CFP Courses
The information provided here should be sufficient for most students to determine the right CFP course for their particular needs. But if you're still on the fence, here is our number one pick:
Kaplan's CFP course is well-made and geared toward individuals who prefer studying on mobile and who like answering a lot of practice questions.
Hopefully, this guide will help you get one step closer to your end goal of a rewarding career in financial planning. Now start hitting those textbooks!
Frequently Asked Questions about the Certified Financial Planner (CFP) Exam
How do you become a CFP?
There are four requirements candidates have to meet before becoming a Certified Financial Planner. The education requirement involves completing financial planning coursework and having a Bachelor's degree or equivalent. Performance on the CFP exam is another requirement; the remaining two are professional ethics and work experience.
How hard is the CFP exam?
According to the CFP Board, the pass rates for the CFP exam are just over 60% on average. This is higher than the pass rates for many other finance and accounting exams, such as the CPA and CFA exams. This implies that this exam is easier than these other certification tests. However, this doesn't mean that the test is easy in its own right, so remember to take your study plan seriously!
How long does it take to become a CFP?
If you're trying to become a CFP as an undergraduate, it will take several years for you to meet the education requirements by obtaining a 4-year degree. In addition, if you've already obtained your degree, you'll still be required to meet the requirement of 4,000-6,000 hour work experience. On top of all that, it's estimated that it will still take candidates 1,000 hours to study competently for the exam itself. Hence, it will take you a great deal of time to become a CFP, no matter how you slice it!
How much does it cost to become a CFP?
CFP candidates will be required to cover costs for both education and the CFP exam. The costs for both of these requirements will vary depending on where you're located. The most expensive costs will be related to education, but these can be alleviated by enrolling in a CFP Board-approved online course instead of attending classes in person.
How much does a CFP make?
Individuals who become CFP certified can enter the workforce in a wide range of positions – many with the possibility of upward mobility. According to Payscale, the average starting salary for a CFP is around $67,000 a year, with some positions making as much as $88,000 annually.
Is CFP harder than CPA?
Becoming a CPA is much more complex than becoming a CFP. You'll need to pass four exams instead of 1, and the pass rates are much lower for the CPA vs. the CFP. Because of this, we highly recommend that you enroll in one of our top-rated CFP prep courses.
Can you be a CFP and CPA?
Yes, you can! In fact, a CPA can use the accelerated path to CFP certification, which lets you skip most of the busy work required for the certification.
What is the hourly rate for a financial planner?
Payscale states that a certified financial planner makes an average of $25.06 an hour.
Bryce Welker is a regular contributor to Forbes, Inc.com, YEC and Business Insider. After graduating from San Diego State University he went on to earn his Certified Public Accountant license and created CrushTheCPAexam.com to share his knowledge and experience to help other accountants become CPAs too. Bryce was named one of Accounting Today's "Accountants To Watch" among other accolades.   As Seen On Forbes