23 Aug

Best CFA Study Materials – Top 5 Comparison
What's the best CFA Prep Course of 2018?
Here are the best CFA review courses online
CFA Review Ọmụmụ
ego Price
EFE
AJỤJỤ

Wiley CFA Review Course
$1295
4,000+
AdaptPrep CFA Prep
$299
3,000
Apptuto CFA Review Course
$999
3,500
AnalystPrep CFA Prep Course
$599
3,000+
Bloomberg CFA ExamPrep
$999
8,000+

Choosing the best CFA ™ udomo oro amụ nwere ike ịbụ most important decision you will make on your journey towards becoming a Chartered Financial Analyst.
Ị ga-okodu 100 na nke awa na-amụ, so it's crucial to find the course that best fits your learning style and background.
Ya mere, ebe a bụ ozi ọma – anyị nnyocha ma enyocha niile CFA ™ udomo oro Prep N'ezie n'okpuru otú ị na-adịghị! The comparison chart below will help you determine which course best fits your needs.
Pịa N'okpuru Iji nchọnchọ na Top 5 Best Chartered Financial Analyst (CFA®) Exam Review Ọmụmụ & Online Study Materials of 2018
Apptuto CFA Study Materials
Analyst Prep CFA Review Course
Bloomberg CFA Study Materials
Here are the best CFA study materials to help you pass the exam on your first try and become a chartered financial analyst.
| CRUSH RANKING | #1 | #2 | #3 | #4 | #5 |
| --- | --- | --- | --- | --- | --- |
| Thunder CFA Review ọmụmụ | | | | | |
| Ahịa | | | $199 | $599 | $999 |
| ego | Gosi Coupon | Gosi Coupon | | | |
| VIDEO LECTURE HOURS | 110+ | 42 | 0 | 40+ | 0 |
| EFE AJỤJỤ | 4,000+ | 3,000 | 3,500 | 3,000+ | 8,000+ |
| Na mock ule | 3 | User eme | Unlimited | 4 | 8 |
| N'EZIE Ụdị | Online Self-Study & Virtual Classes | Online Self-Study | Live Online, App, online | Online Self-Study | online, App |
| Ọkwa 2 N'EZIE nhọrọ | | | | Na-abịa oge adịghị anya | |
| Ọkwa 3 N'EZIE nhọrọ | | | Na-abịa oge adịghị anya | | |
| E-AKWỤKWỌ | | | | | |
| FINAL REVIEW CRASH COURSE | | | | | |
| FREE TRIAL OR DEMO | | | | | |
---
#1: Wiley CFA Review

n'ozuzu Rating: ★★★★★

Unlimited Access: You'll get all the access you need to Wiley CFA course materials. Not only do you have access to the course until you pass, ọdịnaya niile mmelite, N'ezie mgbanwe na software upgrades bụ free. These are great features for a CFA course; ọtụtụ ụlọ ọrụ ndị ọzọ na-adịghị nnọọ mmesapụ aka na ohere a na-agwụ na udomo oro ụbọchị, , mgbe ahụ ị nwere ike ịbụ na ha chioma.

Obere-sized Lessons: Wiley maara na a gigantic ego nke ihe onwunwe na-ekpuchi maka CFA Exam, nke mere na a N'ezie na-haziri doro anya na nkenke ihe. Shorter lessons allow you to stay engaged (na-amụ anya), idowe ozi ọzọ maka a ogologo oge, and better monitor your progress.

Exam Planner: Ọ bụrụ na ị na-eche banyere otú ekpuchi niile nke N'ezie ihe ngwa ngwa iji, atụla! Wiley si Exam Planner enye gị ohere ịbanye na ụbọchị nke gị udomo oro na ị ga-a ahaziri ọmụmụ plan otú ị ga-amaghị ihe na-amụ onye ọ bụla ụbọchị ruo mgbe ule.

Quality ihe: Wiley si na-aga n'ihu content mmelite pụtara na ị na-mgbe na-na-adịbeghị anya, mkpa ọdịnaya maka CFA Ọkwa 1 Exam. Top-notch okwu site ahụmahụ andikpep, magburu onwe dere nduzi, na Nsonye nke ọ bụla Ịmụta Rụpụtara Statement (IHE) in the CFA exam curriculum make this one of the most comprehensive courses on the market.
Bottom Line: In addition to providing high-quality learning material, Wiley helps to make it more palatable to students by breaking it down into clear and concise lessons. Students are also granted unlimited access.
#2: Imeghari Prep CFA

n'ozuzu Rating: ★★★★★

Bite-Sized Video Lectures: The instructors short and to-the-point video lectures only average about 10 nkeji na onye ọ bụla! Ị ga-enwe ohere 40+ awa nke ntụziaka kwa larịị na e agbajikwa ala n'ime ihe gh chunks nke oge otú ị pụrụ ịmụta na-ejigide ọmụma ọzọ rụọ ọrụ nke ọma.

Topic mastery Nzaghachi: Our Topic Mastery report provides feedback assessing your preparation for your next CFA Level I exam. Topic Mastery serves as a guide to your preparation. We encourage candidates to dedicate more time to topics that need more improvement. With Topic Mastery, i nwere ike na-amụ ihe nke ọma.

Fast Loading Speed: Adapt Prep has worked hard to make the their course software and videos load faster in terms of response time. They've added additional databases and servers to ensure that you won't be bogged down due to video buffering or lag time. As we tested out their course we were amazed at how quickly the software performs.

Affordable Price: AdaptPrep CFA is the best bang for your buck prep course on the market. Their Complete course package costs less than half as much as the industry average making them the most affordable comprehensive CFA study materials you will find anywhere
Bottom Line: AdaptPrep has designed their CFA review course to be blisteringly fast and easy to use. All of their video lectures are similar time-efficient since they only take around 10 minutes to finish watching.
#3: Apptuto CFA

n'ozuzu Rating: ★★★★★

Sara mbara Ajụjụ Bank: Apptuto gives you access to 3,000+ ajụjụ na zuru ezu nkọwa. All ajụjụ na-e dere site CFA nzere ịgụ. Ha pụrụ iche na Yiri Ajụjụ Generator-enye gị ohere na-arụ ọrụ kpọmkwem ajụjụ ndị dị mkpa ka ị na-eme ihe ndị kasị.

Number nke Customizable Practice Ule: Create as many practice tests as you want with questions chosen from specific readings, site ajụjụ ụdị ma ọ bụ ihe isi ike larịị na mgbe ikpebi otú ha ga-dara nha gị omume udomo oro. Lelee gị arụmọrụ on ule na N'ezie dashboard mgbe gị soro gị na-enwe ọganihu ke N'ezie na-ahụ otú ị tụọ elu megide ọgbọ gị.

Advanced Course Analytics: The N'ezie dashboard na-enye nkọwa zuru ezu na nzaghachi gị arụmọrụ. Lelee gị bịa proficiency, ọganihu ihe, leaderboard ogo, gị Ọla ma ọ rụzuru, the number of questions you've attempted, na pasent nke ajụjụ ị na-na na zara nke ọma, niile si otu Central ebe. Performance grafụ nwekwara iduzi gị kwa izu ule scores.

Live-Online Ọmụmụ: Apptuto now offers Live-Online courses for CFA Level 1 na II ule na plan nyak Ọkwa 3 na n'oge 2017. Their Premium Course offers 54 hours of live-online CFA classes over an 18 izu oge na-agụnye 1 on 1 coaching with the instructor as well as a 100% Pass nkwa. You also have the option to take the Intense course which includes over 100 awa nke ndụ ntụziaka.
Bottom Line: The CFA prep courses made by AppTuto are highly customizable to the point where students can generate a virtually unlimited amount of practice quizzes. They also offer live instruction.
#4: Analyst Prep CFA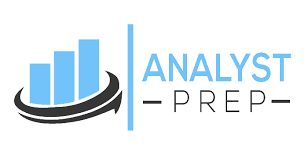 n'ozuzu Rating: ★★★★★

Oké ọnụ: CFA review courses can be pricy, na ihe mere Analyst Prep awade a version of ya N'ezie maka naanị $129. Ị ga-niile na omume ajụjụ, mock ule, video ihe, na ndị ọzọ dị nta nke ndị na-eri.

Comprehensive Study Notes: Analyst Prep provides you with study notes that guide you toward the most important topics that are outlined in the Candidate Body of Knowledge (CBOK). The mfe na-agụ usoro nke ọmụmụ na ndetu ga-enyere gị aka ịghọta na ugwu nke ihe onwunwe rụọ ọrụ nke ọma na n'ụzọ dị irè.

1 on 1 nkwado: Na ịnye ọzụzọ ngwugwu, ị ga-enwe 5 awa na onye nduzi nke na-nwere ike inyere gị ọmụmụ plan na akụkụ ndị ọzọ nke mmụta. Ọbụna ma ọ bụrụ na ị na-ahọrọ 1 on 1 ịnye ọzụzọ, e nwere onye na online obodo forum n'ihi na ị na-ajụ ajụjụ ma na-achọta azịza.

Performance stats: Analyst Prep's course comes with performance tracking so you can study the best way possible. The wuru na-software tracks ọganihu gị site ule ajụjụ na scores ha n'ihi na ị na-ahụ nke ọma ihe isiokwu bụ gị na-adịghị ike ebe.
Bottom Line: In addition to study notes and analytical tools, Analyst Prep provides 1-on-1 counseling sessions for struggling students. The best part is that all of this comes at an extremely low price.
#5: Bloomberg CFA

n'ozuzu Rating: ★★★★★

Top-gosiri Instructors: The instructors with this course are top-rated and extremely knowledgeable. N'ihi nke a nka, ihe niile ị na-aga na-amụta dị na akara na ihe ọhụrụ atụmatụ na aghụghọ na dị ka onye ọ bụla na-amụ maka CFA. The n'otu ọrụ na Bloomberg enye bụ ihe na-ewepụta a N'ezie n'elu, dị ka ọ bụ ihe na ọtụtụ ụlọ ọrụ ndị ọzọ na-adịghị na-enye.

Agbanwe Learning Technology: Bloomberg eji ala-nke-na-art technology na-enye gị a oké mmụta ahụmahụ. Mgbe mbụ ntule oge, N'ezie ga-chepụta nke nke ebe na-esiri gị, na ịgbanwe gị ọmụmụ plan ya. Ezie na ndị ọzọ ọmụmụ nwere ukpụhọde usoro, Bloomberg si bụ n'etiti ndị kasị mma na nke a.

Dashboard: Because Bloomberg has resources that aren't available to many prep companies, ya technology bụ karịa na nke ọ bụla nke ya mpi. The dashboard na a CFA review N'ezie bụ enweghị atụ, dị ka ọ na-abịa ihe aesthetically ẹnamde home page, nnukwu web imewe nile, na mfe na-Navigate nkụnye ndị eji isi mee na dropdown menus.
Bottom Line: With a state-of-the-art dashboard and powerful analytics, Bloomberg provides a 21st century approach to online CFA prep. Despite this, the high price tag may cause some students to reconsider enrollment.
Best CFA Review Course Ego & Akon Codes
Wiley CFA Review Chekwa $195 Gbanyụọ!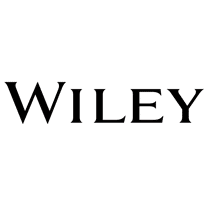 CFA, Wiley CFA Review, nanị Discount 34 eji taa
CFA 38 eji taa
CFA Exam Results are Out. Jumpstart your studies for 2019 with Wiley. Save $195 Gbanyụọ on your Wiley CFA Platinum and Gold Review Course until September 30, 2018 with code EXAMREADY.
Ọzọ
ikpeazụ eji 50 nkeji gara aga
Ụbọchị mmebi:
October 31, 2018
Were 10% Gbanyụọ AdaptPrep CFA Ọkwa 1, 2, na 3 Complete ọmụmụ!

CFA, Imeghari Prep CFA, nanị Discount 39 eji taa
CFA 41 eji taa
Were 10% Gbanyụọ AdaptPrep CFA Level 1, 2, na 3 Complete ọmụmụ na a Mgbanwe Prep dere koodu!
ikpeazụ eji 2 awa gara aga
Ụbọchị mmebi:
October 19, 2018