23 kolovoz

Najbolje CFA materijale – Vrh 5 usporedba
What's the best CFA Prep Course of 2018?
Here are the best CFA review courses online
CFA Pregled Tečajevi
Snižena cijena
PRAKSA
PITANJA

Wiley CFA Pregled predmeta
$1295
4,000+
AdaptPrep CFA Prep
$299
3,000
Apptuto CFA Review Course
$999
3,500
AnalystPrep CFA Prep Course
$599
3,000+
Bloomberg CFA ExamPrep
$999
8,000+

Choosing the best CFA ™ ispit studija materijala može biti most important decision you will make on your journey towards becoming a Chartered Financial Analyst.
Vi ćete biti trošenja 100-sati proučavanja, so it's crucial to find the course that best fits your learning style and background.
Dakle, ovdje je dobra vijest – Mi smo istražili i pregledali sve CFA ™ ispit prep Naravno dolje, tako da ne morate! The comparison chart below will help you determine which course best fits your needs.
Kliknite ispod za Istraživanje vrh 5 Najbolja Chartered Financial Analyst (CFA®) Ispit Pregled Tečajevi & Online materijale za 2018
Apptuto CFA materijale
Analitičar Priprema CFA pregled predmeta
Bloomberg CFA materijale
Here are the best CFA study materials to help you pass the exam on your first try and become a chartered financial analyst.
| Crush PLASMAN | #1 | #2 | #3 | #4 | #5 |
| --- | --- | --- | --- | --- | --- |
| NAJBOLJI PREGLED TEČAJEVI CFA | | | | | |
| CIJENA | | | $199 | $599 | $999 |
| POPUST | Prikaži kupon | Prikaži kupon | | | |
| VIDEO LECTURE HOURS | 110+ | 42 | 0 | 40+ | 0 |
| Practice pitanja | 4,000+ | 3,000 | 3,500 | 3,000+ | 8,000+ |
| FULL izruga ispite | 3 | korisnički generirane | Neograničen | 4 | 8 |
| FORMATI TEČAJ | Online samoučenje & Virtual Classes | Online samoučenje | live Online, Aplikacija, Na liniji | Online samoučenje | Na liniji, Aplikacija |
| RAZINA 2 OPCIJA TEČAJ | | | | Dolazi uskoro | |
| RAZINA 3 OPCIJA TEČAJ | | | Dolazi uskoro | | |
| E-knjiga | | | | | |
| FINAL REVIEW CRASH COURSE | | | | | |
| FREE TRIAL OR DEMO | | | | | |
---
#1: Wiley CFA pregled

CJELOKUPNA OCJENA: ★★★★★

neograničen pristup: You'll get all the access you need to Wiley CFA course materials. Not only do you have access to the course until you pass, ažuriranja svih sadržaja, promjene tečaja i softverske nadogradnje su besplatne. These are great features for a CFA course; većina ostalih tvrtki nisu tako velikodušni i pristup obično završava na dan ispita, a onda bi mogao biti bez sreće.

Mali kratke lekcije: Wiley zna da postoji ogromna količina materijala za pokrivanje za CFA ispit, što je razlog zašto ovaj tečaj je organiziran u jasnim i jezgrovitim lekcije. Shorter lessons allow you to stay engaged (i budan), zadržati više informacija na duži vremenski period, and better monitor your progress.

Ispit Planer: Ako ste zabrinuti o tome kako pokriti sve skripata dovoljno brzo, ne budi! Wiley-a Ispit planer omogućuje da unesete datum ispita, te će vam pružiti prilagođeni studijskog plana, tako da ćete znati što učiti svaki dan do testa.

Kvaliteta materijala: Wiley-a kontinuirano ažuriranja sadržaja znači da uvijek dobivate najnovije, relevantan sadržaj za CFA Level 1 Ispit. Vrhunska predavanja iskusnih instruktora, izvrsni pisani vodiči, te uključivanje svakog ishoda učenja Izjave (LOS) in the CFA exam curriculum make this one of the most comprehensive courses on the market.
Poanta: In addition to providing high-quality learning material, Wiley helps to make it more palatable to students by breaking it down into clear and concise lessons. Students are also granted unlimited access.
#2: Prilagoditi Prep CFA

CJELOKUPNA OCJENA: ★★★★★

Bite-Sized Video Lectures: The instructors short and to-the-point video lectures only average about 10 minuta svaki! Vi ćete imati pristup 40+ sati nastave po razini koji su razbijeni u više rukovanje komade vremena, tako da možete naučiti i zadržati informacije učinkovitije.

Tema majstorstvo ocjena: Our Topic Mastery report provides feedback assessing your preparation for your next CFA Level I exam. Topic Mastery serves as a guide to your preparation. We encourage candidates to dedicate more time to topics that need more improvement. With Topic Mastery, možete učiti učinkovitije.

Brzi Brzina učitavanja: Adapt Prep has worked hard to make the their course software and videos load faster in terms of response time. They've added additional databases and servers to ensure that you won't be bogged down due to video buffering or lag time. As we tested out their course we were amazed at how quickly the software performs.

pristupačne cijene: AdaptPrep CFA is the best bang for your buck prep course on the market. Their Complete course package costs less than half as much as the industry average making them the most affordable comprehensive CFA study materials you will find anywhere
Poanta: AdaptPrep has designed their CFA review course to be blisteringly fast and easy to use. All of their video lectures are similar time-efficient since they only take around 10 minutes to finish watching.
#3: Apptuto CFA

CJELOKUPNA OCJENA: ★★★★★

Opsežna Pitanje banka: Apptuto gives you access to 3,000+ pitanja i detaljna objašnjenja. Sva pitanja su pisani od strane CFA nositelja kvalifikacija. Njihova jedinstvena slično pitanje Generator vam omogućuje da rade na točno ta pitanja koje je potrebno vježbati najviše.

Prilagodljiv broj testova prakse: Create as many practice tests as you want with questions chosen from specific readings, po pitanje tipa ili razini težine i onda odlučiti kako oni trebaju biti opterećen na svom praksi ispit. Provjerite svoju izvedbu na testovima na ploči kursa da pratite svoj napredak tijekom i vidjeti kako se mjeri protiv svojih vršnjaka.

Napredni tečaj Analytics: Nadzorna ploča Naravno pruža detaljne povratne informacije o vašim performansama. Provjerite svoje cjelokupno znanje, napredak bodova, leaderboard poredak, Vaše medalje ili postignuća, the number of questions you've attempted, a postotak pitanja jeste li točno odgovorio, sve iz jednog središnjeg mjesta. Grafikoni performansi i grafikona vaše tjedne rezultate testa.

Live Online tečajevi: Apptuto now offers Live-Online courses for CFA Level 1 i II ispita i plan za oslobađanje razinu 3 u rano 2017. Their Premium Course offers 54 hours of live-online CFA classes over an 18 tjedan razdoblje i obuhvaća 1 na 1 coaching with the instructor as well as a 100% Jamstvo pass. You also have the option to take the Intense course which includes over 100 sati uživo nastave.
Poanta: The CFA prep courses made by AppTuto are highly customizable to the point where students can generate a virtually unlimited amount of practice quizzes. They also offer live instruction.
#4: Analitičar Prep CFA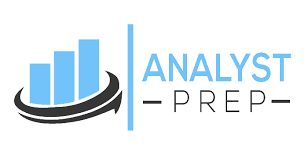 CJELOKUPNA OCJENA: ★★★★★

dostupan: CFA review courses can be pricy, to je razlog zašto Analitičar Priprema nudi verziju svog naravno samo za $129. Vi ćete dobiti sve praksu pitanja, izruga ispite, Video lekcije, i više za djelić troška.

Sveobuhvatna studija bilješke: Analyst Prep provides you with study notes that guide you toward the most important topics that are outlined in the Candidate Body of Knowledge (CBOK). Jednostavan za čitanje format studija bilješke će vam pomoći razumjeti planinu materijala učinkovito i djelotvorno.

1 na 1 podrška: Uz treniranju paket, imat ćete 5 sati s osobnim mentorom koji mogu pomoći sa svojim studijskim planom i drugim aspektima učenja. Čak i ako se ne odluče za 1 na 1 treniranje, tamo je online zajednica forum za vas postaviti pitanja i pronaći odgovore.

Statistika uspješnosti: Analyst Prep's course comes with performance tracking so you can study the best way possible. Ugrađeni softver prati vaš napredak kroz test pitanja i rezultate ih za vas da se jasno vidi što teme su vaše slabe područja.
Poanta: In addition to study notes and analytical tools, Analyst Prep provides 1-on-1 counseling sessions for struggling students. The best part is that all of this comes at an extremely low price.
#5: Bloomberg CFA

CJELOKUPNA OCJENA: ★★★★★

Top-ocijenjeno Instruktori: The instructors with this course are top-rated and extremely knowledgeable. Zbog tog znanja, sve što si idući u naučiti je u skladu s najnovijim savjete i trikove koji su dostupni svima studiranja za CFA. U tutorski usluge koje je Bloomberg pruža su ono što stavlja ovaj tečaj na vrhu, kao da je to nešto što su mnoge druge tvrtke ne nude.

Adaptive Learning Technology: Bloomberg koristi state-of-the-art tehnologiju kako bi vam dati veliko iskustvo učenja. Nakon početnog razdoblja procjene, tečaj će shvatiti što je od područja vas muči, i prilagoditi svoj studij plana u skladu s tim. Dok drugi tečajevi mogu imati mehanizme prilagodbe, Bloomberg-a ​​je među najboljima u tom pogledu.

kontrolna ploča: Because Bloomberg has resources that aren't available to many prep companies, njegova tehnologija je iznad i izvan bilo koje od konkurencije. Nadzorna ploča u ovom pregledu, naravno CFA je neusporediv, kao da dolazi s estetski početnu stranicu, super web dizajn tijekom, i jednostavan za navigaciju zaglavlja i padajući izbornici.
Poanta: With a state-of-the-art dashboard and powerful analytics, Bloomberg provides a 21st century approach to online CFA prep. Despite this, the high price tag may cause some students to reconsider enrollment.
Najbolje Popusti CFA pregled predmeta & Promotivni kodovi
Wiley CFA pregled SAVE $195 OFF!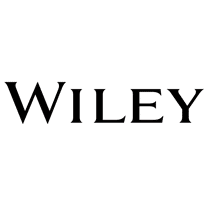 CFA, Wiley CFA pregled, ekskluzivno Popust 38 koristi danas
CFA 34 koristi danas
CFA Exam Results are Out. Jumpstart your studies for 2019 with Wiley. Uštedjeti $195 OFF on your Wiley CFA Platinum and Gold Review Course until September 30, 2018 with code EXAMREADY.
Više
Posljednja Rabljeni 2 Satima prije
Datum isteka roka trajanja:
listopad 31, 2018
Uzeti 10% OFF AdaptPrep CFA Level 1, 2, i 3 Cijela tečajevi!

CFA, Prilagoditi Prep CFA, ekskluzivno Popust 34 koristi danas
CFA 40 koristi danas
Uzeti 10% OFF AdaptPrep CFA Level 1, 2, i 3 Kompletan tečajevi s ovim Prilagoditi Prep kupon kod!
Posljednja Rabljeni 1 Satima prije
Datum isteka roka trajanja:
listopad 19, 2018