23 Aug

Best CFA Study Materials – Top 5 Fergeliking
What's the best CFA Prep Course of 2018?
Here are the best CFA review courses online
CFA Review Kursussen
redusearre Price
OEFENJE
QUESTIONS

Wiley CFA Review Course
$1295
4,000+
AdaptPrep CFA Prep
$299
3,000
Apptuto CFA Review Course
$999
3,500
AnalystPrep CFA Prep Course
$599
3,000+
Bloomberg CFA ExamPrep
$999
8,000+

Choosing the best CFA ™ eksamen stúdzje materiaal soe wêze de most important decision you will make on your journey towards becoming a Chartered Financial Analyst.
Jo sille útjaan 100 s oeren studearje, so it's crucial to find the course that best fits your learning style and background.
Dus hjir is it goede nijs – wy hawwe ûndersocht en reviewed alle CFA ™ eksamen prep fansels hjirûnder dus do hast net oan! The comparison chart below will help you determine which course best fits your needs.
Klik Hjirûnder Om Research de Top 5 Best Chartered Analyst (CFA®) Exam Review Kursussen & Online Study Materials fan 2018
Apptuto CFA Study Materials
Analyst Prep CFA Review Course
Bloomberg CFA Study Materials
Here are the best CFA study materials to help you pass the exam on your first try and become a chartered financial analyst.
| CRUSH ranking | #1 | #2 | #3 | #4 | #5 |
| --- | --- | --- | --- | --- | --- |
| BEST CFA review kursussen | | | | | |
| PRIIS | | | $199 | $599 | $999 |
| KOARTING | show Coupon | show Coupon | | | |
| VIDEO LECTURE HOURS | 110+ | 42 | 0 | 40+ | 0 |
| oefenje QUESTIONS | 4,000+ | 3,000 | 3,500 | 3,000+ | 8,000+ |
| FULL Mock eksamens | 3 | brûker Generated | Unbeheind | 4 | 8 |
| COURSE formats | Online Self-Study & Virtual Classes | Online Self-Study | Live Online, App, online | Online Self-Study | online, App |
| PEIL 2 COURSE OPTION | | | | Meikoarten | |
| PEIL 3 COURSE OPTION | | | Meikoarten | | |
| E-book | | | | | |
| FINAL REVIEW CRASH COURSE | | | | | |
| FREE TRIAL OR DEMO | | | | | |
---
#1: Wiley CFA Review

totale wurdearring: ★★★★★

Unbeheind Access: You'll get all the access you need to Wiley CFA course materials. Not only do you have access to the course until you pass, all ynhâld updates, kursus wizigingen en software Upgrades binne frij. These are great features for a CFA course; de measte oare bedriuwen binne net sa royaal en tagong meastal einiget op eksamen deis, en dan kinst wêze út geluk.

Small-sized Lessons: Wiley wit dat der in ûnbidich bedrach fan materiaal te dekken foar de CFA Exam, dat is wêrom dizze kursus wurdt organisearre yn heldere en koarte lessen. Shorter lessons allow you to stay engaged (en wekker), retain mear ynformaasje foar in langere perioade fan tiid, and better monitor your progress.

Exam Planner: As jo ​​binne soargen oer hoe om te dekken al fan de kursus materiaal hurd genôch, net wêze! Wiley syn Exam Planner kinne jo ynfiere de datum fan jo eksamen en sil foarsjen jo mei in oanpast stúdzje plan sadat jo witte wat te bestudearjen eltse dei oant de test.

Quality Material: Wiley syn trochgeande ynhâld updates betsjutte dat jo altyd krijt de meast resinte, relevante ynhâld foar de CFA Level 1 Exam. Top-notch lêzingen troch betûfte ynstrukteurs, poerbêst skreaun gidsen, en it opnimmen fan alle Learning resultaat Statement (DE) in the CFA exam curriculum make this one of the most comprehensive courses on the market.
Haadsaak: In addition to providing high-quality learning material, Wiley helps to make it more palatable to students by breaking it down into clear and concise lessons. Students are also granted unlimited access.
#2: Oanpasse Prep CFA

totale wurdearring: ★★★★★

Bite-Sized Video Lectures: The instructors short and to-the-point video lectures only average about 10 minuten elk! Jo hawwe tagong ta 40+ oeren ynstruksjetaal per nivo dat binne opdield yn ienfâldiger brokken fan de tiid sadat jo leare en behâlden ynformaasje effisjinter.

Topic Mastery Feedback: Our Topic Mastery report provides feedback assessing your preparation for your next CFA Level I exam. Topic Mastery serves as a guide to your preparation. We encourage candidates to dedicate more time to topics that need more improvement. With Topic Mastery, kinne jo studearje effisjinter.

Fast laden Speed: Adapt Prep has worked hard to make the their course software and videos load faster in terms of response time. They've added additional databases and servers to ensure that you won't be bogged down due to video buffering or lag time. As we tested out their course we were amazed at how quickly the software performs.

Skaplike priis: AdaptPrep CFA is the best bang for your buck prep course on the market. Their Complete course package costs less than half as much as the industry average making them the most affordable comprehensive CFA study materials you will find anywhere
Haadsaak: AdaptPrep has designed their CFA review course to be blisteringly fast and easy to use. All of their video lectures are similar time-efficient since they only take around 10 minutes to finish watching.
#3: Apptuto CFA

totale wurdearring: ★★★★★

Wiidweidige Question Bank: Apptuto gives you access to 3,000+ fragen en detaillearre útlis. Alle fragen wurde skreaun troch CFA kwalifikaasje holders. Harren unike Similar Fraach Generator kinne jo te wurkjen oan krekt dy fragen dy't jo moatte oefenje de meast.

Oantal anpassbaren Oefenjen Tests: Create as many practice tests as you want with questions chosen from specific readings, by fraach-type of muoite nivo en dan beslute hoe't se moatte wurde woegen op jo praktyk eksamen. Kontrolearje jo prestaasje op testen op de kursus dashboard wylst jo track jo foarútgong yn 'e rin en sjoch hoe't jim mjitte op tsjin jimme peers.

Avansearre Course Analytics: De kursus dashboard jout detaillearre feedback op dyn prestaasje. Kontrolearje jo totale behearsking, foarútgong punten, Leaderboard klassearring, dyn medaljes of prestaasjes, the number of questions you've attempted, en it persintaazje fan de fragen dy't jo ha beäntwurde goed, allegear fanôf ien sintrale lokaasje. Performance Grafiken ek Chart dyn wyklikse test scores.

Live-Online Kursussen: Apptuto now offers Live-Online courses for CFA Level 1 en II eksamens en plan te loslitte Level 3 yn it begjin 2017. Their Premium Course offers 54 hours of live-online CFA classes over an 18 wike perioade en omfiemet 1 op 1 coaching with the instructor as well as a 100% Pass Guarantee. You also have the option to take the Intense course which includes over 100 oeren fan live ynstruksje.
Haadsaak: The CFA prep courses made by AppTuto are highly customizable to the point where students can generate a virtually unlimited amount of practice quizzes. They also offer live instruction.
#4: Analyst Prep CFA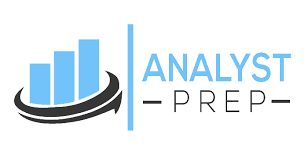 totale wurdearring: ★★★★★

betelber: CFA review courses can be pricy, dat is wêrom Analyst Prep biedt in ferzje fan syn rin foar allinnich $129. Jo sille krije alle praktyk fragen, Mock eksamens, video lessen, en mear foar in fraksje fan 'e kosten.

Wiidweidige stúdzje Notes: Analyst Prep provides you with study notes that guide you toward the most important topics that are outlined in the Candidate Body of Knowledge (CBOK). De maklike-to-lêzen opmaak fan de stúdzje notysjes sille helpe jo begripe de berch fan materiaal effisjinter en effektiver.

1 op 1 Stypje: Mei de Coaching pakket, Do silst hawwe 5 oeren mei in persoanlike learmaster dy't helpe kin mei jo stúdzje plan en oare aspekten fan learen. Ek as jo net kieze foar de 1 op 1 coaching, der is in online mienskip foarum foar jo fragen stelle en fine antwurden.

Performance Stats: Analyst Prep's course comes with performance tracking so you can study the best way possible. De ynboude software tracks jo foarútgong fia test fragen en skoares se foar jo om dúdlik te sjen hokker ûnderwerpen binne jo swak gebieten.
Haadsaak: In addition to study notes and analytical tools, Analyst Prep provides 1-on-1 counseling sessions for struggling students. The best part is that all of this comes at an extremely low price.
#5: Bloomberg CFA

totale wurdearring: ★★★★★

Top-Rated Instructors: The instructors with this course are top-rated and extremely knowledgeable. Fanwege dizze ekspertize, alles dan sille jo ek te learen is yn oerienstimming mei de nijste tips and tricks dy't beskikber binne foar elkenien studearre foar de CFA. It Tutoring tsjinsten dy't Bloomberg jout binne wat set dizze kursus oer de top, sa't it is eat dat in soad oare bedriuwen net biede.

Adaptive Learning Technology: Bloomberg brûkt state-of-the-art technyk te jaan jim in geweldige learskoalle. Nei in earste evaluaasje perioade, de kursus sil efterheljen wat fan 'e gebieten binne oerlêst jo, en oanpasse dyn stúdzje plan accordingly. Wylst oare kursussen meie hawwe oanpassing meganismen, Bloomberg 's is tusken de bêste yn dat ferbân.

dashboard: Because Bloomberg has resources that aren't available to many prep companies, syn technology is boppe en fierder as dat fan ien fan syn kompetysje. De dashboard yn dit CFA review kursus is unparalleled, sa't it komt mei in aesthetically noflike thússide, grutte web design troch, en ienfâldige te-Navigearje koppen en dellûk menu 's.
Haadsaak: With a state-of-the-art dashboard and powerful analytics, Bloomberg provides a 21st century approach to online CFA prep. Despite this, the high price tag may cause some students to reconsider enrollment.
Best CFA Review Course Discounts & promo Codes
Wiley CFA Review SAVE $195 ÚT!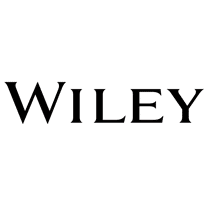 CFA, Wiley CFA Review, Exclusive Koarting 39 brûkt hjoed
CFA 40 brûkt hjoed
CFA Exam Results are Out. Jumpstart your studies for 2019 with Wiley. Rêde $195 ÚT on your Wiley CFA Platinum and Gold Review Course until September 30, 2018 with code EXAMREADY.
Mear
Lêst brûkt 56 minuten lyn
Ferfaldatum:
oktober 31, 2018
Nimme 10% OFF AdaptPrep CFA Level 1, 2, en 3 complete kursussen!

CFA, Oanpasse Prep CFA, Exclusive Koarting 38 brûkt hjoed
CFA 37 brûkt hjoed
Nimme 10% ÚT AdaptPrep CFA Level 1, 2, en 3 Complete kursussen mei dizze družina Prep Coupon koade!
Lêst brûkt 2 oeren lyn
Ferfaldatum:
oktober 19, 2018
Skreaun troch:
Bryce Fano