23 Ago

Los mejores materiales de estudio CFA – Parte superior 5 Comparación
What's the Best CFA Prep Course of 2018?
Parte superior 5 Online CFA Review Courses – Updated List
Cursos CFA Review
Precio descontado
PRÁCTICA
PREGUNTAS

Curso Wiley CFA revisión
$1295
4,000+
AdaptPrep CFA Prep
$299
3,000
Apptuto CFA Review Course
$999
3,500
AnalystPrep CFA Prep Course
$599
3,000+
Bloomberg CFA Exam Prep
$999
8,000+

Choosing the best material de estudio para el examen CFA podría ser el most important decision you will make on your journey towards becoming a Chartered Financial Analyst.
Que van a pasar 100 de las horas de estudio, so it's crucial to find the course that best fits your learning style and background.
Así que aquí está la buena noticia – hemos investigado y revisado por debajo de todo el curso preparación para el examen CFA por lo que no tiene que! The comparison chart below will help you determine which course best fits your needs.
Haga clic a continuación para investigar el Top 5 Mejor Chartered Financial Analyst (CFA®) Cursos para el Examen & Materiales de estudio en línea de 2018
Apptuto CFA materiales de estudio
Analista curso de preparación CFA revisión
Bloomberg CFA materiales de estudio
Here are the best CFA study materials to help you pass the exam on your first try and become a chartered financial analyst.
| CLASIFICACIÓN CRUSH | #1 | #2 | #3 | #4 | #5 |
| --- | --- | --- | --- | --- | --- |
| MEJORES cursos de revisión CFA | | | | | |
| PRECIO | | | $199 | $599 | $999 |
| DESCUENTO | Mostrar Cupón | Mostrar Cupón | | | |
| VIDEO LECTURE HOURS | 110+ | 42 | 0 | 40+ | 0 |
| preguntas de práctica | 4,000+ | 3,000 | 3,500 | 3,000+ | 8,000+ |
| Exámenes falsos COMPLETA | 3 | Generado por el usuario | Ilimitado | 4 | 8 |
| Formatos de curso | Línea autodidáctico & Virtual Classes | Línea autodidáctico | vivo Online, Aplicación, En línea | Línea autodidáctico | En línea, Aplicación |
| NIVEL 2 OPCIÓN CURSO | | | | Próximamente | |
| NIVEL 3 OPCIÓN CURSO | | | Próximamente | | |
| LIBRO ELECTRONICO | | | | | |
| FINAL REVIEW CRASH COURSE | | | | | |
| FREE TRIAL OR DEMO | | | | | |
---
#1: Wiley CFA revisión

CALIFICACIÓN GENERAL: ★★★★★

Acceso ilimitado: You'll get all the access you need to Wiley CFA course materials. Not only do you have access to the course until you pass, todas las actualizaciones de contenido, los cambios de rumbo y actualizaciones de software están libres. These are great features for a CFA course; la mayoría de las otras compañías no son tan generosos y acceso normalmente termina el día del examen, y entonces usted podría estar fuera de suerte.

Lecciones de pequeño tamaño: Wiley sabe que hay una cantidad enorme de material de cubierta para el examen CFA, por lo que este curso está organizado en lecciones claras y concisas. Shorter lessons allow you to stay engaged (y despierto), retener más información durante un período de tiempo más largo, and better monitor your progress.

Planificador de examen: Si usted está preocupado acerca de cómo cubrir todo el material del curso lo suficientemente rápido, no seas! Planificador de Examen de Wiley le permite introducir la fecha de su examen y le proporcionará un plan de estudio personalizado para que sepa qué estudiar cada día hasta que la prueba.

material de calidad: continuas actualizaciones de contenido de Wiley significa que siempre está recibiendo el más reciente, contenido relevante para el nivel de CFA 1 Examen. conferencias de primer nivel por instructores experimentados, excelentes guías escritas, y la inclusión de cada resultado de aprendizaje Declaración (LOS) in the CFA exam curriculum make this one of the most comprehensive courses on the market.
Línea de fondo: In addition to providing high-quality learning material, Wiley helps to make it more palatable to students by breaking it down into clear and concise lessons. Students are also granted unlimited access.
#2: Adaptar Prep CFA

CALIFICACIÓN GENERAL: ★★★★★

Bite-Sized Video Lectures: The instructors short and to-the-point video lectures only average about 10 minutos cada uno! Usted tendrá acceso a 40+ horas de instrucción por nivel que se han roto en pedazos más manejables de tiempo para que pueda aprender y retener la información de manera más eficiente.

Tema Maestría Comentarios: Our Topic Mastery report provides feedback assessing your preparation for your next CFA Level I exam. Topic Mastery serves as a guide to your preparation. We encourage candidates to dedicate more time to topics that need more improvement. With Topic Mastery, se puede estudiar de manera más eficiente.

Velocidad de carga rápida: Adapt Prep has worked hard to make the their course software and videos load faster in terms of response time. They've added additional databases and servers to ensure that you won't be bogged down due to video buffering or lag time. As we tested out their course we were amazed at how quickly the software performs.

Precio pagable: AdaptPrep CFA is the best bang for your buck prep course on the market. Their Complete course package costs less than half as much as the industry average making them the most affordable comprehensive CFA study materials you will find anywhere
Línea de fondo: AdaptPrep has designed their CFA review course to be blisteringly fast and easy to use. All of their video lectures are similar time-efficient since they only take around 10 minutes to finish watching.
#3: Apptuto CFA

CALIFICACIÓN GENERAL: ★★★★★

Extenso banco de preguntas: Apptuto gives you access to 3,000+ preguntas y explicaciones detalladas. Todas las preguntas están escritas por los titulares de calificación CFA. Su único generador pregunta similar le permite trabajar en exactamente las preguntas que necesita para practicar los más.

Número de pruebas de la práctica personalizables: Create as many practice tests as you want with questions chosen from specific readings, por tipo de pregunta o nivel de dificultad y luego decidir cómo deben ser ponderados en su examen de la práctica. Comprobar su rendimiento en las pruebas en el salpicadero supuesto, mientras que el seguimiento de su progreso en el curso y ve cómo se mide contra sus compañeros.

Curso Avanzado Analytics: El tablero de instrumentos curso proporciona información detallada sobre el rendimiento de su. Comprobar su competencia general, puntos de progreso, ranking de clasificación, sus medallas o logros, the number of questions you've attempted, y el porcentaje de preguntas que haya respondido correctamente, todo ello desde una ubicación central. Los gráficos de rendimiento también trazar sus resultados de las pruebas semanales.

Cursos en vivo online: Apptuto now offers Live-Online courses for CFA Level 1 y II exámenes y el plan para liberar Nivel 3 a comienzos de 2017. Their Premium Course offers 54 hours of live-online CFA classes over an 18 período de una semana e incluye 1 en 1 coaching with the instructor as well as a 100% Garantía pase. You also have the option to take the Intense course which includes over 100 horas de instrucción en vivo.
Línea de fondo: The CFA prep courses made by AppTuto are highly customizable to the point where students can generate a virtually unlimited amount of practice quizzes. They also offer live instruction.
#4: Analista de preparación CFA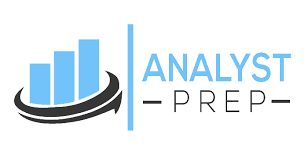 CALIFICACIÓN GENERAL: ★★★★★

Asequible: CFA review courses can be pricy, por eso Analista Prep ofrece una versión de su curso por sólo $129. Usted obtendrá todas las preguntas de la práctica, exámenes de prueba, lecciones de vídeo, y más para una fracción del costo.

Notas para un estudio exhaustivo: Analyst Prep provides you with study notes that guide you toward the most important topics that are outlined in the Candidate Body of Knowledge (CBOK). El formato de fácil lectura de las notas de estudio le ayudará a entender la montaña de material de manera eficiente y eficaz.

1 en 1 Apoyo: Con el paquete de Entrenamiento, usted tendrá 5 horas con un tutor personal que pueden ayudar con su plan de estudio y otros aspectos del aprendizaje. Incluso si no se opta por el 1 en 1 entrenamiento, hay un foro de la comunidad en línea para que usted pueda hacer preguntas y encontrar respuestas.

Estadísticas de rendimiento: Analyst Prep's course comes with performance tracking so you can study the best way possible. El software incorporado en un seguimiento de su progreso a través de preguntas de la prueba puntuaciones de ellos y para que usted pueda ver claramente qué temas son sus puntos débiles.
Línea de fondo: In addition to study notes and analytical tools, Analyst Prep provides 1-on-1 counseling sessions for struggling students. The best part is that all of this comes at an extremely low price.
#5: Bloomberg CFA

CALIFICACIÓN GENERAL: ★★★★★

Los instructores con mejor puntuación: The instructors with this course are top-rated and extremely knowledgeable. Debido a esta experiencia, todo lo que va a aprender está en línea con los últimos consejos y trucos que están disponibles para cualquier persona que estudia para el CFA. Los servicios de tutoría que Bloomberg ofrece son lo que pone este curso sobre la parte superior, ya que es algo que muchas otras compañías no ofrecen.

Adaptativa Tecnología de Aprendizaje: Bloomberg utiliza tecnología de última generación para darle una gran experiencia de aprendizaje. Después de un periodo de evaluación inicial, el curso se darán cuenta de cuál de las áreas que son preocupantes, y ajustar su plan de estudios en consecuencia. Mientras que otros cursos pueden tener mecanismos de ajuste, Bloomberg es uno de los mejores en este aspecto.

Tablero: Because Bloomberg has resources that aren't available to many prep companies, su tecnología está por encima y más allá de la de cualquiera de sus competidores. El tablero de instrumentos en este curso de repaso CFA es incomparable, ya que viene con una página de inicio estéticamente agradable, gran diseño de la tela a lo largo, y fácil de navegar encabezados y menús desplegables.
Línea de fondo: With a state-of-the-art dashboard and powerful analytics, Bloomberg provides a 21st century approach to online CFA prep. Despite this, the high price tag may cause some students to reconsider enrollment.
Mejores descuentos CFA curso de repaso & Códigos promocionales
Wiley CFA Cualquiera $195 APAGADO!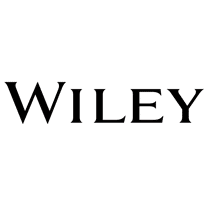 CFA, Wiley CFA revisión, Descuento exclusivo 41 utiliza hoy
CFA 40 utiliza hoy
CFA Exam Results are Out. Jumpstart your studies for 2019 with Wiley. Salvar $195 APAGADO on your Wiley CFA Platinum and Gold Review Course until September 30, 2018 with code EXAMREADY.
Más
Utilizado por última vez 1 horas atras
Fecha de caducidad:
octubre 31, 2018
Tomar 10% OFF AdaptPrep CFA Nivel 1, 2, y 3 cursos completos!

CFA, Adaptar Prep CFA, Descuento exclusivo 33 utiliza hoy
CFA 41 utiliza hoy
Tomar 10% APAGADO AdaptPrep CFA Level 1, 2, y 3 cursos completos con este código de descuento Adaptar Prep!
Utilizado por última vez 1 horas atras
Fecha de caducidad:
octubre 26, 2018
Los mejores materiales de estudio CFA
Escrita por:
Bryce Welker