To score high on the ACT, you need to be ready to work hard and study efficiently. If you follow these ACT study tips, you'll study much smarter and save yourself a significant amount of time.
Let's dive into it!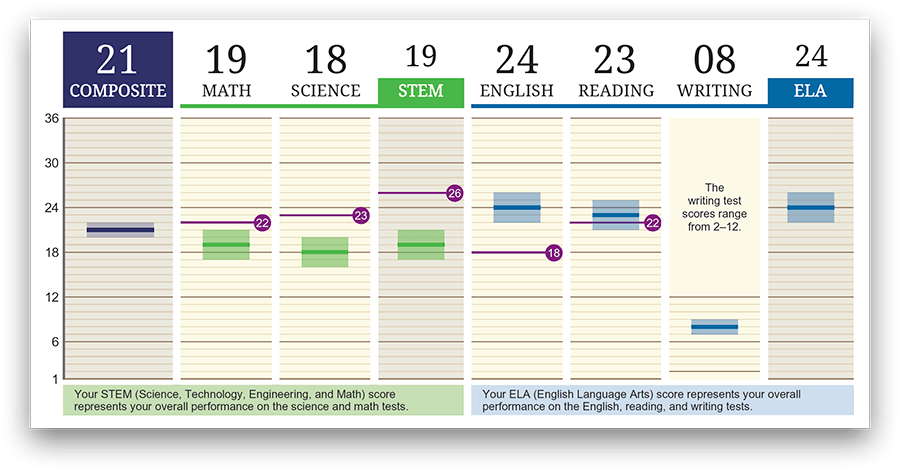 See the Top ACT Review Courses
What's a Good ACT Score?
The ACT score is scaled from 1 to 36. There are 4 sections to the ACT (English, Math, Reading, and Science), with each section scored on the same scale. Your score is an average of the four sections.
The average ACT score of 2017 was 21. So if you want to be a strong applicant to colleges, you should be shooting for a score in the 21-23 range.
If you aspire to be accepted into more selective universities such as Columbia or Harvard, you will need a score above 31.
Before you even start your study process with the ACT, you need to figure out your target score and compare it to the colleges on your wishlist.
But no matter what score you are shooting for, my study tips will help you crush the ACT!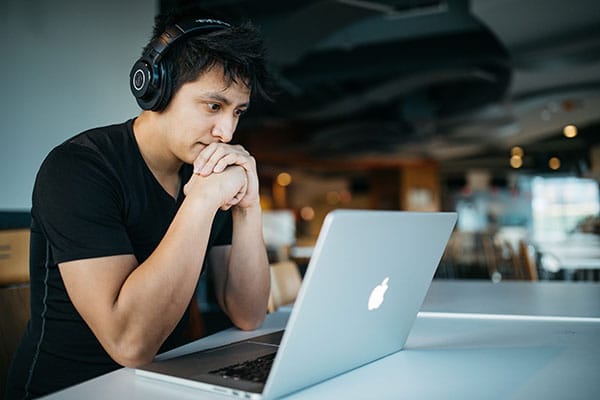 How to Study for the ACT
The first step in your ACT journey begins with determining how much time you need to achieve your target score. First things first: you need to start by taking a practice ACT test to reveal your starting point. Then, you will be able to see how many more points you need to improve to reach your target score.
You can use my table below to see how much time it will take you to increase your score.
Once you know how much time you need to set aside for studying, it's time to start learning how you're going to tackle such a task. You'll want to study in the most efficient way possible to boost your score.
Let's check out the top ACT study tips that will help you reach your goal!
Practice, Practice, Practice
The best way to feel confident on test day is to practice as much as you can. Practice smart by focusing on the material that you need to improve. You can do this by keeping track of the questions you get wrong; go back and discover why you got these questions wrong and how you can get it right next time.
Another good practice tip is to time yourself for every practice test you take. This will help you figure out proper pacing and prepare you for test day.
Invest In Some ACT Study Materials
Using a great ACT prep course will help you hone in on your biggest weaknesses and allow you to practice specifically on these areas. The best ACT courses also offer excellent test taking tips and thousands of practice questions. With a study guide to help you prepare, you'll be able to improve your problem solving abilities and study much more efficiently.
Read the FULL Question
Now this may seem obvious to some, but it's really important to read every word in the question; after all, one word can make or break your answer! A big mistake many students make is rushing through each question. This can lead to a vague understanding of the question, ultimately resulting in the wrong answer.
Before you look at the answers, thoroughly read through each question. You don't want to fall into a trap because you were reading the question too fast!
Trust Your Gut
After you have thoroughly read through each question, trust your first instinct on the answer. Most of the time, the answer is simple and obvious. If you overthink it too much, you will most likely get it wrong from psyching yourself out. If you have time left over, you can go back and change your answers that you were unsure of. However, your first answer is usually right.
Pace Yourself
The ACT provides you with enough time to finish your exam but it is still crucial for you to practice your pacing for each section. Keep a watch on you when studying and make a note of how much time you should allot for each question. If you have 60 minutes to answer 30 questions, you should spend about two minutes on each question.
Of course, not all questions will take you this long, which means that you will have extra time to review your work. By having this time constraint on each question, you will be forced to move on to the next question if you find yourself stuck. It's not smart to dwell on those tricky questions and waste your time for the remaining ones.
Look for Main Keywords
Common keywords are used throughout the ACT, and you can improve your score by knowing how to handle them.
Answers that include absolute statements, such as "always" or "greatest", are most likely not the right answer.
The word "except" is commonly overlooked when skimming questions, causing students to make a simple mistake. My tip is to cover up this word when it appears and select the answer that does not belong with the others.
Remember: all the evidence is there in the question. If you can't find specific evidence for your answer, then it's not right!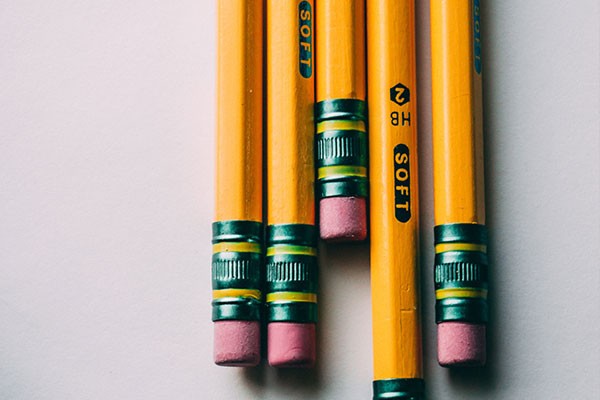 What to Do the Day Before the ACT
So the big test day is tomorrow and your stomach is probably full of butterflies. My first recommendation for helping with your nerves is to pack your bag for tomorrow. There are a lot of little things you need to bring with you to the ACT, so gather all your stuff in a bag before you go to bed.
Use my checklist below to make sure you don't forget anything:
Printed admission ticket
Photo ID
#2 pencils and eraser
Calculator
Snack and water
Watch – to pace yourself
One of the most important things you need to do the night before your test is to relax. If you start cramming now, it won't do you any help. You've spent months and months studying the material for this test; what do you think a couple more hours will do? Cramming will only hurt you at this point, so I suggest on the day before your ACT test that you do something fun. Take your mind off the ACT for a day and find a stress-free activity. Go to the beach with some friends, or maybe see a movie. Whatever you like to do, do it! This is the time to let your mind rest and get a good night's sleep.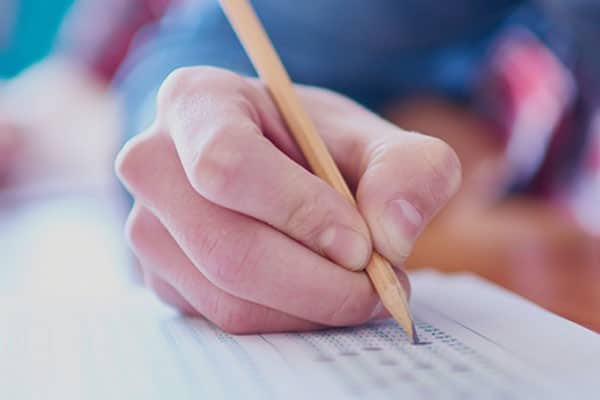 What to Do on ACT Test Day
The day has finally come! All your hard work is going to be tested and hopefully you've put in enough work to reach your target goal. Besides my study tips that are listed above, here are a couple tips for you on test day.
Use these strategies when taking practice tests so they become habits by the time you're taking the real thing:
Skip questions that stump you. You can always go back to them later!
Pick a letter. If you have absolutely no idea what the answer is, do not leave it blank! There is no penalty for guessing.
Eliminate the wrong answers. If you can cross off the wrong answers one by one, you will reveal the right answer, even if you couldn't have come to that conclusion immediately.
Above all, stay calm! This is crucial on test day. Your nerves can be your worst enemy if you let them get out of hand. Don't let yourself be a slave to your anxieties and ruin your performance on test day. If you have put in the proper amount prep work for the ACT, there is no need for you to freak yourself out.
If you find yourself getting flustered with a question, I suggest you skip it and come back to it when you have calmed down. Looking at troubling questions with fresh eyes will help you determine the correct answer. And remember, do not dwell on the questions you have already completed. Keep your focus forward and keep testing!
With all these tips and tricks, you're ready to start studying for the ACT. You're going to CRUSH it!
Bryce Welker is a regular contributor to Forbes, Inc.com, YEC and Business Insider. After graduating from San Diego State University he went on to earn his Certified Public Accountant license and created CrushTheCPAexam.com to share his knowledge and experience to help other accountants become CPAs too. Bryce was named one of Accounting Today's "Accountants To Watch" among other accolades.   As Seen On Forbes