Studying for the Bar Exam is a daunting task for any would-be lawyer.
But have no fear!
Thousands of prospective attorneys successfully take and pass the bar exam each year; with study and focus you'll be one of them. Ultimately, one of the most important things you can do to give yourself the best chance of success on the bar exam is invest in the best bar prep course.
Diligently following a professionally designed prep course can —and often does— mean the difference between clinching that law license the first time around and sitting down to retake the bar six months later. Luckily for you, when it comes to passing the Multistate Bar Exam (MBE) or the Uniform Bar Exam (UBE), there are plenty of bar prep courses to choose from these days. The trouble for many test-takers can be finding the prep course that's right for you. BarPrepHero is one such course and it offers a great suite of tools to help you feel prepared and confident on test day.
Overview of BarPrepHero
BarPrepHero was created in 2012 as a free Multistate Bar Examination (MBE) practice test platform. It's grown substantially since then and now provides a range of bar prep materials for the MBE and UBE. Likewise, their staff has grown to include several attorneys and other legal professionals as authors.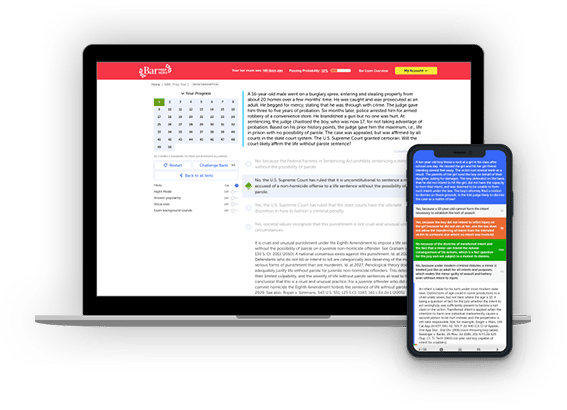 Although BarPrepHero offers several options for study aids, this review will focus on their flagship product: UBE Premium. 35 states and the District of Columbia have adopted the UBE in recent years, so the vast majority of examinees will benefit from this course. By combining an intuitive interface with an extensive library of MBE, MEE, and MPT practice questions, BarPrepHero's UBE Premium provides a comprehensive study aid for all three parts of the UBE.
Here's a course snapshot of BarPrepHero's UBE Premium course:
1,800+ MBE practice questions
25 MBE practice tests
1,882 flashcards covering all MBE subjects
Simulated MBE Exam
All MEE questions from 1997-2019
All MPT questions from 1997-2019
"Passing probability" progress tracker
Challenge Bank to retry missed questions
What's Included in BarPrepHero's UBE Premium Course
Practice MBE Questions
The UBE Premium course includes more than 1,800 practice MBE questions covering all 7 of the MBE topics: Constitutional Law, Torts, Criminal Law and Procedure, Contracts, Real Property, Evidence, and Civil Procedure. 1,500 of those questions are taken directly from past bar exams; the remaining 300 have been written by the BarPrepHero team. According to the company's website, these questions have been vetted by several academic institutions. Additionally, these questions are organized into both single-subject and mixed-subject practice exams and can be answered multiple times.
MBE Flashcards
BarPrepHero includes access to more than 1,800 MBE online flashcards covering all MBE and MEE subjects. These provide concise definitions of commonly tested concepts and are a great way to boost your studying. The course interface also allows you to mark questions as "I know this!" or "Don't know" to easily sort out the concepts that need more attention.

A Simulated MBE Exam
Taking a simulated MBE under timed test conditions is one of the most useful study methods available to help law students prepare for the bar exam. Not only does completing 200 MBE questions under timed conditions help you gauge your readiness— it will also help prepare you for just how physically and mentally taxing the bar will be! BarPrepHero's UBE Premium course includes a full simulated MBE exam, featuring 200 questions pulled from past bar exams.
All Available MEE and MPT Questions
While the MBE is the most heavily weighted portion of the bar exam (50%), scoring highly on the remaining two sections —the MEE (30%) and the MPT (20%)— is also crucial for bar exam success. Consequently, BarPrepHero includes a bank of MEE and MPT questions from past exams complete with explanatory answers.

Progress Markers
Like many other commercial bar prep courses, BarPrepHero includes tools for tracking your progress and readiness for the bar. This includes a "passing probability" tracker which provides you with a percentage likelihood of passing were you to take the exam today. According to the site, the passing probability "intelligently tracks your progress and tells you which tests to take next . . . [It] shows our estimate of how prepared you are and guide[s] you through the steps needed to improve your odds of passing the official exam."
Additionally, BarPrepHero.com includes a "challenge bank" which contains questions you've answered incorrectly. The challenge bank gives you the opportunity to re-answer the questions correctly and learn from your mistakes.
BarPrepHero Pricing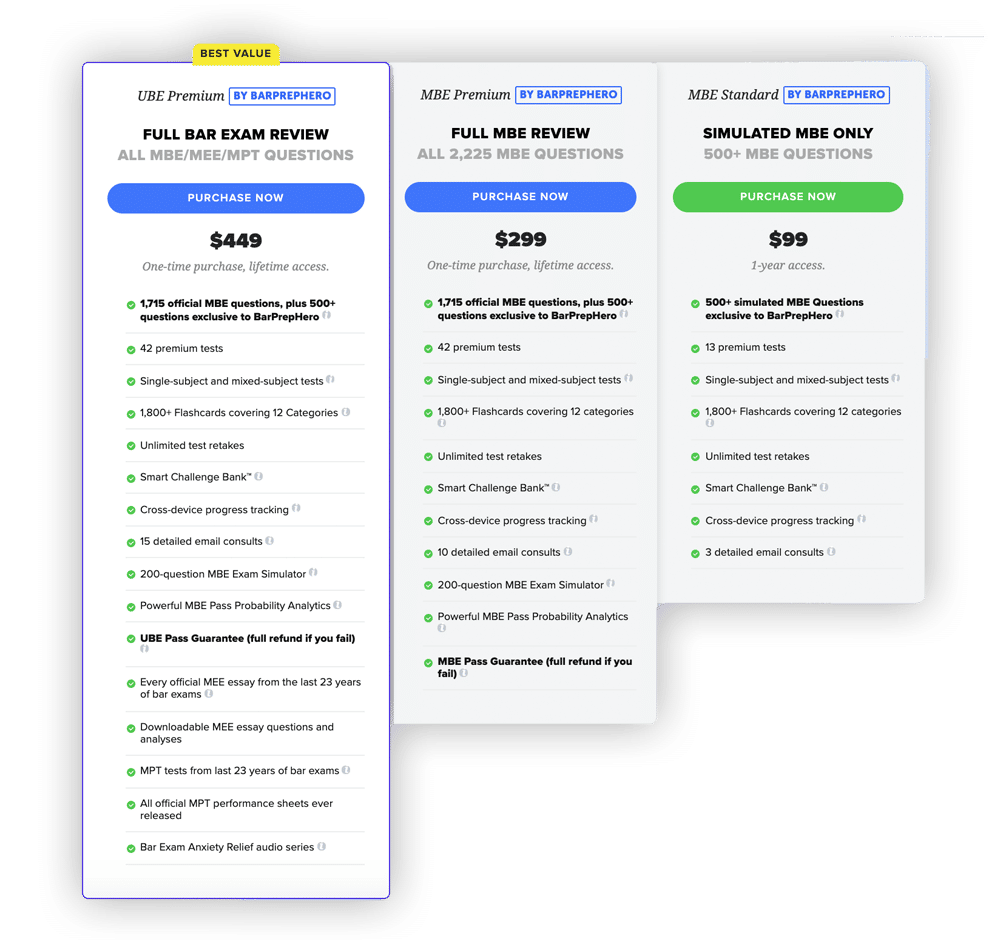 BarPrepHero offers three packages at various price points. Their most comprehensive package, UBE Premium, includes questions for the MBE, MEE, and MPT. UBE Premium costs $449 and includes a pass guarantee offering a partial refund if you fail the UBE after completing all practice tests and reviewing all MEEs, and MPTs.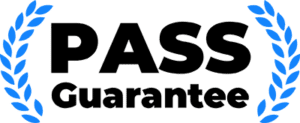 Their next tier product is the MBE Premium package for $299 which includes access to their library of MBE questions, but not past MEE or MPT questions. This package also includes a pass guarantee if you don't pass the MBE.
Finally, the MBE Standard package costs $99. It includes access to simulated MBE questions written by BarPrepHero's team, but doesn't include access to past test materials. Additionally, it includes no guarantees.
For the vast majority of examinees (particularly those taking the UBE), UBE Premium will provide the best value for the money. You should never underestimate the importance of practicing for the MEE and MPT, and this collection of study material will help you prepare for these as well as the MBE.
Pros & Cons
Take a look below at a snapshot of some of BarPrepHero's key pros and cons:
PROS
Real MBE Questions
As previously mentioned, BarPrepHero provides access to thousands of past MBE questions. The structure of bar exam MBE questions is unlike most other tests; not only do they evaluate your substantive knowledge of the black letter law, but they also set factual and legal traps for the unwary examinee. Therefore, answering and reviewing real MBE questions is crucial to success on the bar exam. BarPrepHero provides an extensive library of past questions with explanatory answers. Additionally, many of the explanations include citations to useful case law for further study.
Simulated MBE Exams
Completing the bar exam requires exceptional time management. Typically, you'll have about 1 minute and 48 seconds per question in the MBE section of the exam. BarPrepHero also includes a simulated MBE with a full complement of 200 questions to help you nail down your time management and get an idea of the mental stamina you'll need to crush the bar exam.
(Here's a little tip: bring a snack with you on test day if your jurisdiction allows it. You'll thank me later!)
Email Consults
BarPrepHero's packages include email consults so that you can get detailed explanations on topics that you're struggling to understand. The UBE Premium package includes 15 email consults, MBE Premium includes 10, and MBE Standard includes 3. Ultimately, access to exam professionals can be a big help if (and when) you find yourself stuck spinning your wheels on a particular topic.
CONS
No Lectures or Outlines
While there are many benefits to BarPrepHero's prep materials, there are a few gaps as well. Without a doubt, the most notable con to this program is the lack of instructional lectures and professionally designed outline materials. Access to videos and outlines covering the substantive black letter law can be helpful, particularly if there are bar exam subjects that you did not take in law school. These are most often MEE subjects like secured transactions or business associations. Fortunately, BarPrepHero does include flashcards covering these subjects, so it isn't a complete loss!
Frequently Asked Questions
Still not sure if BarPrepHero is the right bar prep course for you? Take a look at some of the most frequently asked questions below:
Q: Does BarPrepHero include support for non-UBE jurisdictions?
A: While BarPrepHero focuses on UBE jurisdictions, the MBE is administered in every jurisdiction so its MBE resources are useful in every state. However, states that do not administer the UBE may test on state-specific subjects that are not covered by BarPrepHero's materials.
Q: How long will I have access to BarPrepHero's online materials?
A: For the UBE Premium and MBE Premium packages, BarPrepHero provides lifetime access. Alternatively, the MBE Standard package provides 1-year access.
Q: Does BarPrepHero provide mobile access to its materials?
A: Yes! According to BarPrepHero's website, they provide seamless access between their desktop and mobile platforms, allowing you to switch between the two at any time without losing progress.
Q: Does BarPrepHero include accessibility features?
A: Yes! BarPrepHero includes a VoiceOver feature that will read questions and explanatory answers aloud. The platform also includes a convenient night mode to reduce eye strain and even provides a feature that simulates test day background noises— papers rustling, pencils scraping, and so on.
Ideal Customer
Still on the fence? Take a look below to see what kind of students are best suited to this course:
If you're an independent self-starting learner who studies well on their own, this is the course for you.
If you learn best by working through practice questions and a lot of repetition, this is the course for you.
If you are planning to take the bar exam in a UBE jurisdiction —or want to supplement your own state-specific studying with MBE prep— this course is for you.
If you learn best in a structured classroom environment, this course is NOT for you.
If you need access to outlines and review lectures to supplement your law school studies, this course is NOT for you.
Final Recommendation
While it doesn't provide the structured lectures of some premium bar prep courses, BarPrepHero excels at providing an intuitive and streamlined platform for the self-motivated student who needs access to a large bank of practice questions. Essentially, BarPrepHero is an excellent resource at a reasonable price point. For that reason, it's a worthwhile option for any student hoping to supplement independent bar prep with real bar exam questions. The program's useful citations to case law complement this study style as well.
Ultimately, it's up to you to decide what kind of study tools will work best for you, but BarPrepHero is a strong and cost-effective option to help you CRUSH the Bar Exam!
Bryce Welker is a regular contributor to Forbes, Inc.com, YEC and Business Insider. After graduating from San Diego State University he went on to earn his Certified Public Accountant license and created CrushTheCPAexam.com to share his knowledge and experience to help other accountants become CPAs too. Bryce was named one of Accounting Today's "Accountants To Watch" among other accolades.   As Seen On Forbes