01 May

Government Expenditures
What are Government Expenditures?
Definition: Government expenditures account for a significant portion of every country's gross domestic product. They include:
The amount that the government spends on the purchase of goods and services and
The sums spent on expenditures that do not involve a good or a service. These are termed transfer payments and they provide a social benefit to the country's citizens.
What does the term Government Expenditures mean?
Every government has a number of obligations to its people. These obligations include defending the country from external threats, ensuring the safety of its citizens, and providing various infrastructural facilities like roads, bridges, schools, hospitals, and a postal system.
Specifically, government expenditures can be categorized into:
Defense – guns, ships, aircraft, vehicles, and other equipment needs to be purchased. Military personnel need to be paid for the services that they provide.
Education – it is the government's duty to ensure that educational facilities are available for every child in the country.
Transportation – although much of the transport sector is in private hands, the government has to provide interstate highways and pay for other large projects.
Healthcare – a substantial amount needs to be spent on providing medical facilities to the country's citizens.
Other expenditure – there are various other items that the government needs to spend on. These include a strong legal system and an efficient postal service.
Example of Government Expenditures
In FY 2017, the U.S. government spent a total of $4.9 trillion on various expenses. The largest expenditures were on:
Medicare – 21.3%. $1 trillion.
Social security – 20.3%. $996.4 billion.
Health – 13.4% – $658.9 billion.
Income security – 9.7%. $477.8 billion.
Net interest payment on borrowing – 9.6%. $470.7 billion.
General government expenditure – 8.3%. $407.9 billion.
NOTE: Department of Defense data is reported separately.
In fact, every country across the world spends large amounts on government expenditure. The following chart, which has been accessed from World Bank data, shows that in the five largest global economies, government expenditure accounts for between 31% and 45% of the GDP.
General government total expenditure as a % of GDP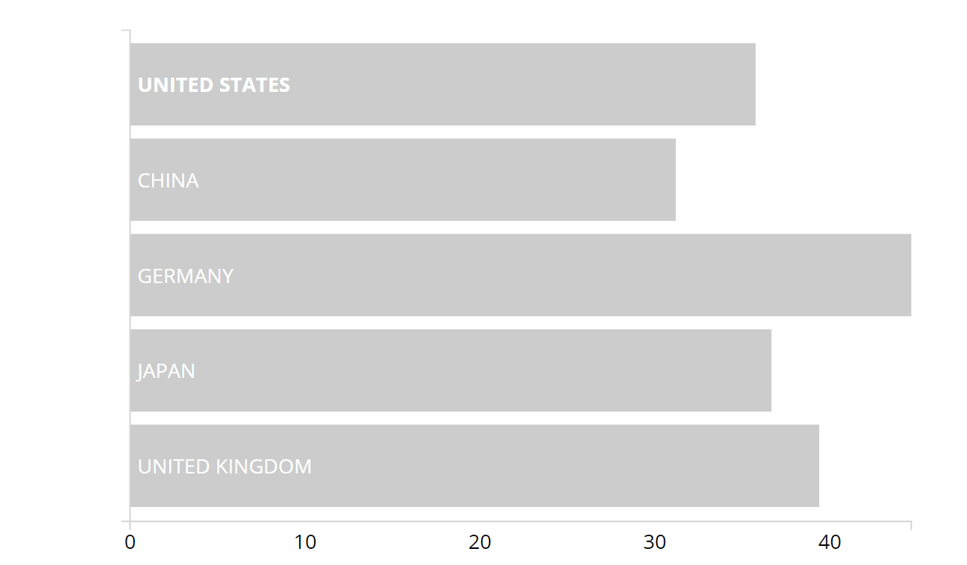 Summary
Every country's government incurs expenditure on goods and services, transfer payments, and capital assets. The objective of making this expenditure is to provide various facilities and services to the country's citizens.