Choosing the right CPA review course is the single most important decision you will make on your CPA journey. You will be spending hundreds of hours studying with it, so it's crucial to find the one that best fits your learning style and background.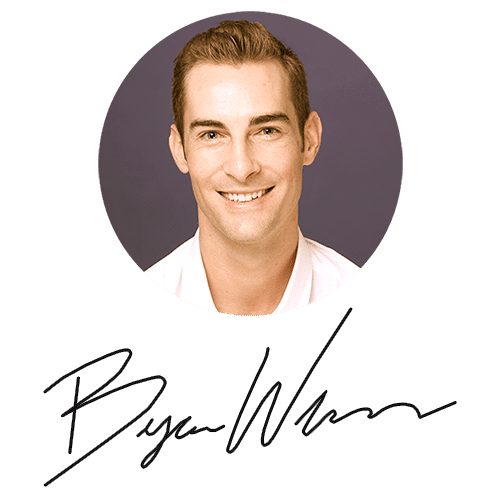 Choosing the right CPA review course is the single most important decision you will make on your CPA journey. You will be spending hundreds of hours studying with this prep tool, so it's crucial to find the one that best fits your learning style and background.
So here's the good news: I have personally tested, demoed, and used every major CPA exam review course on the market so you don't have to!
The chart below is aimed at helping you figure out which one is best for you. If you cannot decide which course to take, feel free to leave a comment at the bottom of the page and I'll personally help you find the right one.
BEST CPA REVIEW COURSES
 
 
CRUSH RANKINGS
#1
#2
#3
#4
#5
#6
#7
WHAT'S THE X FACTOR?
Most Interesting
and Engaging
Lectures
Bite-Sized
Lessons
Most Experienced Instructors
Best Customer Support
Most Task-Based
Simulations
Personalized Learning
System
Most Popular-
Endorsed by Big 4
PRICE

$2,095

 $1,885

$2,450

 $1,960

$1,595

 $1,276

$999

 $899

$1,599

$1,439

$1,049

 $892

$3,393

 $3,143

DISCOUNT
 Save $210

 Save $490

 Save $319
Show Coupon
 Save $100
Show Coupon
Save $160
Get Discount
 Save $157

 Save $250

VIDEO
LECTURE
HOURS
100
110
350 Video Lessons
104
100
Short Video
Explanations
100
MULTIPLE
CHOICE
QUESTIONS
5,000
12,000
6,840
4,300
9,200
6,519
 7,200
TASK-BASED
SIMULATIONS
200
600
295
164
1,000
230
400
CUSTOMER
SERVICE

24/7 Homework
Help Center
Message Board
24 Hour
Response Time
Live Chat, Email & Phone Support
Instructor Hotline
Phone & Email
Support
Personal Counselor
Phone & Email
Support
Email Support
& Community
Forum
Message Board
Phone & Email
Support
FINANCING
OPTIONS
Get Financing
Get Financing
AUDIO COURSE
$449 Extra
UNLIMITED
ACCESS

18 Months
24 Months
 18 Months
FINAL REVIEW
CRASH COURSE
$225-$295 per
Section
 $165 per Section
OFFLINE
COURSE
(FLASH DRIVE)

$400 Extra
$199 Extra
MOBILE
APP
READ MY FULL
ANALYSIS
Read Full Review
Read Full Review
Read Full Review
Read Full Review
Read Full Review
Read Full Review
Read Full Review
FREE TRIAL
OR DEMO
Start Now
Start Now
Start Now
Start Now
Start Now
Start Now
Start Now
---
Quick Links to CPA Course Overviews Below:
---
Roger CPA Review
(Rank: #1)
OVERALL RATING: ★★★★★

Entertaining Lectures: Roger Philip teaches each lecture with a lot (and I mean a lot) of energy and enthusiasm. His unique teaching style makes the material much more interesting and helps students stay motivated. He is passionate about helping students pass the CPA exam and is very knowledgeable about the material.

Mnemonics and Memorization Tactics: Roger uses mnemonics and other memorization tools throughout his lectures to provide an easier way for students to remember many tedious details that often appear on the exam.

Financing Options: Roger CPA Review now offers financing plans for students on a budget. This is a fantastic opportunity because anyone who can afford to pay $149 a month now has access to the best CPA exam review course on the market!

No Unlimited Access: Roger offers candidates 18-24 months of access to their online study materials. It would be great if they offered Unlimited Access until you pass like some of their competitors, however, 24 months should be more than enough time to complete all 4 sections of the CPA exam within the 18 month window.
---
Wiley CPAexcel Review
(Rank: #2)

OVERALL RATING: ★★★★★

Bite-Sized Topics: Each section is broken down into small 30-45 minute sections, which makes the CPA exam seem much less overwhelming. This is also great for anyone who has a full-time job or children and doesn't have large chunks of time to study.

TONS of Multiple Choice Questions: Wiley's Platinum course includes more than 12,000 multiple choice questions from previous CPA exams, which is more than any other course on the market. This allows you to get the repetition you need without worrying about seeing the same questions repeated over and over again.

Unlimited Use: Once you buy their course, it NEVER expires. This includes unlimited use of practice tests, videos, quizzes, and all other course materials. Wiley also provides free online course updates, so you'll never have to worry about studying with outdated materials.

Best For Independent Self Studiers: Wiley CPAexcel does not offer live classes and their student support is limited to a message board on which it can take up to 24 hours to get a response. If you learn best from human interaction or need one-on-one help, then this course might not be the best fit.
---
Surgent CPA Review
(Rank: #3)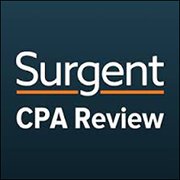 OVERALL RATING: ★★★★★

Experienced Instructors: Surgent CPA Review instructors all have at least 15-20 years of experience teaching CPA exam candidates. They offer insightful strategies and study tips in their video lectures that they have accumulated through many years of teaching. Their videos are concise and to the pointwhich makes it easier to absorb and retain the information learned.

Money Back Guarantee: Sign up for a 3-day free trial of their course to get familiar with it before making any buying decisions. They also offer a Money Back Guarantee, so if you complete their course and end up failing you eligible for a full refund. This shows just how confident they are in their product and that they are willing to put their money where their mouth is.

Intuitive Dashboard: The course is extremely easy to navigate and you'll be cruising in and out of lessons with ease thanks to the revamped dashboard design that Surgent created. This is something with which other courses struggle, so it's great to see one course put a lot of money and effort into making the prep program easy to use and intuitive.

Short Trial Period: Surgent offers a three-day free trial of its product. While this is better than no free trial, some of the other test prep companies offer you a much longer chance to check out their course and really determine if it's for you.
---
Yaeger CPA Review
(Rank: #4)

OVERALL RATING: ★★★★★

Best Customer Support: Yaeger's Live Instructor Hotline provides responsive personal support that is superior to any other review course. This allows students to directly contact the instructors for help with any questions that arise while studying. Yaeger is famous for his promise, "Whether by phone or email—you can contact me and the other instructors personally almost anytime."

Easy To Follow Lectures: The lectures include step by step instructions to ensure that students are clear about the subject material. Instructors work hundreds of multiple choice questions with you and help you navigate through those tricky problems which give you the repetition needed to be successful.

Old School Style of Teaching: Students with shorter attention spans may get bored by the traditional lecture videos. They are structured very much like most accounting classes you probably had in college and move a little slower than an independent self-study type of person might prefer.
---
Gleim CPA Review
(Rank: #5)

Extensive Practice Tests: Gleim utilizes a variety of testing tools such as True/False quizzes, MCQ tests, Final Exam Reviews and Task Based Simulations to give you plenty of practice for the real deal. Their full review course includes over 9,200 multiple choice questions, which is significantly more than any other CPA prep course.

Audio Review: Gleim's complete course includes an audio CPA review for each section of the CPA exam. These provide an excellent way to learn the material during non-traditional study times like driving to work, and can be easily downloaded to your smart phone, iPod or mp3 player.

Very Detailed Content: The books are detailed and use a significant amount of technical jargon. Although many students prefer a highly comprehensive course, others may feel overwhelmed by the information overload.
---
Fast Forward Academy CPA Review
(Rank: #6)

OVERALL RATING: ★★★★★

Huge Study Bank: Fast Forward Academy has a large databases of past exam questions which gives you over 6,300 multiple choice questions to practice on.  Their huge Study Bank guarantees that you won't see the same recycled questions over and over again.

Personalized Learning System: Their course is not a one size fits all type of course, it actually caters to each student's specific learning needs. As you progress through their course, data from your practice exams is collected and used to create personalized tests that target your weak areas.

No Video Lectures: Fast Forward Academy is not a guided review and doesn't come with complete video lectures that explain the material.  They've recently released Video Explanations which walk you through the 50 most difficult questions from each section.  This is definitely a step in the right direction and should be a huge help for students who are visual learners.
---
Becker CPA Review
(Rank: #7)

Regularly Updated & Large Study Bank: Becker CPA Review has one of the largest databases of exam questions and provides over 7,200 multiple choice questions and almost 400 task-based simulations for practice. The Study Bank ensures that you won't see the same recycled questions over and over again.

In Person or Online: Becker's course comes in two flexible options. For those who learn better in a classroom setting, Becker's course is available in person in more than 200 classrooms worldwide or online. Either way, you'll get the same comprehensive material and benefits of using Becker CPA Review.

Cost:
The cost of Becker CPA Review can be prohibitive. Luckily, there is a 0% financing option for those customers who qualify. The good news is that as a Crush The CPA Review reader you get access to our exclusive coupon code for a savings of $250 off the full course cost. Get your 
Becker CPA Review discount code here!
---
Other CPA Prep Courses
These CPA review courses didn't make my Top 7 List in 2017, but I still wanted to give you a thorough overview of their pros and cons. Click on each one to learn more:
Get the Complete CPA Review Course Ranking list HERE!
---
Best Supplemental CPA Study Materials
One of the best ways to guarantee you pass your exams is to combine one of the CPA review courses listed above with supplemental study materials. By adding on extra CPA exam prep products to your primary study materials you are able to double down on your learning strengths and get exposed to new information from multiple companies.
Best CPA Exam Test Banks
#1: Welker CPA Test Bank
The most affordable and effective CPA test bank on the market offers 4,639 multiple choice questions and detailed answers along with 73 task based simulations. All of this for less than 1/3 the cost of Wiley's CPA Test Bank.
#2: Wiley CPA Test Bank
One of the most popular supplements in the CPA exam industry includes 4,500+ CPA Exam practice questions with detailed answer rationales and 160 task-based simulations, including new Document Review Simulations (DRS).
#3: Gleim CPA Test Bank
With over 10,000 exam-emulating multiple-choice questions and simulations of the largest test bank on the market, Gleim tests your knowledge and skills at the levels of the CPA Exam to ensure that you're completely prepared
Best CPA Exam Cram Courses (Final Review Products)
Whether you need to improve your CPA Exam score by up to 10 points, or you simply want to solidify difficult concepts for final review, a solid Cram Course is the best study supplement to get you there. A condensed and intensive course, the Cram will help reinforce your understanding of the most heavily tested CPA Exam topics. Choose the Online Cram Course for the same renowned eLearning system as our full CPA Review packages, or the Flash Drive Cram for the convenience and flexibility to study anywhere, anytime without an internet connection.
#1: Roger CPA Cram Course
Your choice of two convenient formats: Online or portable Flash Drive. Choose the Online Cram Course for the same eLearning system as their full CPA Review packages, or the Flash Drive Cram for the convenience and flexibility to study anywhere, anytime without an internet connection. The Online Cram grants two months of access from start of activation, while the portable Flash Drive Cram provides a full eight months of access time
Roger's motivational lectures broken into 10-25 minute micro-lessons for efficient learning. All practice questions are covered during lecture with full, in-depth explanations. The streamlined Cram Textbooks were written by a team of expert CPAs alongside the infamous Roger Philip himself.
Best Audio CPA Review Course (MP3)
Best CPA Exam Printed Flashcards
Best CPA Exam Mobile Apps
Best CPA Program for Visual & Auditory Learners
Roger CPA Review Elite Course + Wiley CPA Test Bank
Best CPA Program for Self-Studiers
Wiley CPAexcel Platinum Review Course + Gleim CPA Test Bank
Best CPA Review Course on a Budget
Yaeger CPA Review: Get all 4 sections for less than $900 with this exclusive CRUSH Coupon Code!
CPA Exam Frequently Asked Questions
Why should I become a CPA?
The benefits of being a CPA are both tangible and intangible. With that designation next to your name, you get a better career trajectory, a higher salary, respect from similarly accredited peers, and the potential to secure corner office positions.
What are the requirements by state?
The requirements to sit for the exam aren't especially varied from state to state, but there are certainly some outliers. Understanding these requirements is necessary, however, as the first step to becoming a CPA is being able to sit for the exam.
How do I apply for the CPA exam?
Applying for the CPA exam is a complicated process, especially given the date restrictions and many requirements. Understanding how to do so will help with scheduling and time management, so make sure you cover all of the bases.
How do people stay motivated after failing a section?
Finding the motivation to carry on with studying after a failed test is heartbreaking for many people. However, if you can make the proverbial light at the end of the tunnel a tangible goal or event, it will ease the process of starting over. Many people fail at least one section, so it's certainly possible to keep studying if you know WHY you're taking the test.
How do I recognize my "learning style"?
Recognizing your learning style is the key to cutting hours and hours off of your studying time. Once you know what works with regard to specific types of prep tools—videos, audio content, or practicing by doing via test banks or books—the whole process becomes easier and each minute of studying becomes more valuable.
What are the different testing windows?
The test is broken down into the quarterly fiscal schedule on which all businesses rely. So, for the first quarter, you get to take the test within the first two months and an additional ten days into the second month. Once this window is over, the schedule simply repeats that pattern. Basically, there's a 20-ish day period per quarter in which you cannot take the test.
How do I create a study schedule?
Creating a study schedule is reliant on you making an honest assessment of how many hours you can devote per week. If you're working full-time, you're going to want to study a certain amount per day, with somewhat longer sessions on the weekend. If you're not working, you can devote larger chunks of time per day—the key is to keep a consistent level of studying, however, as you don't want to do too much on one day and none on another.
---
Top 7 Best CPA Review Courses of 2017
| | | |
| --- | --- | --- |
| CPA Review Courses | Best For.. | Discounted Price |
| Roger CPA Review | Most Engaging Lectures | $1,885 |
| Wiley CPAexcel | Bite-Sized Lessons | $1,960 |
| Surgent CPA Review | Most Experienced Instructors | $1,276 |
| Yaeger CPA Review | Best Customer Support | $900 |
| Gleim CPA Review | Most Task-Based Simulations |  $1,439 |
| Fast Forward Academy | Personalized Learning System |  $892 |
| Becker CPA Review | Most Popular-Endorsed by Big 4 |  $3,143 |